To end with flourish the topic about China with the students of 6th Year at Cherry Garden Primary School we have made a great Chinese dragon using paper plates. Each one has painted her paper plate as a color wheel, using only the primary colours and obtaining secondary and tertiary colours.
In another paper plate each one has painted her name in Chinese, this has been glued to the center of the colored plate, and the white edge has been cut to make some petals. Other petals have been cut from tissue paper and stuck on the white petals. At the end of the work, each student has realized his "flower". The head and paws of the dragon have been made with other paper plates and then painted with tempera. A long rope was inserted in all the dishes to form a long, colorful snake … and here is our fantastic dragon!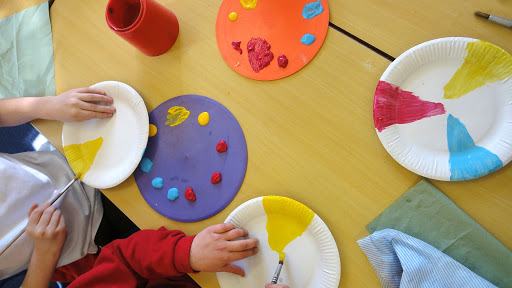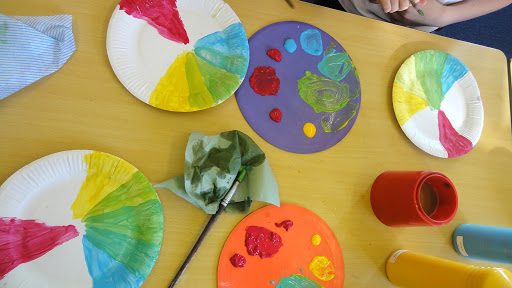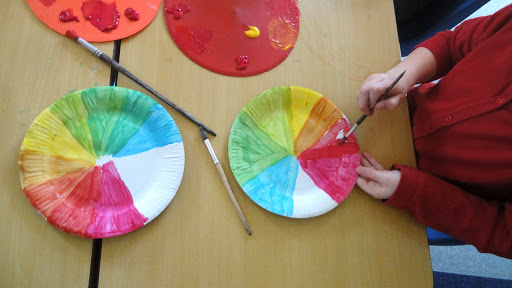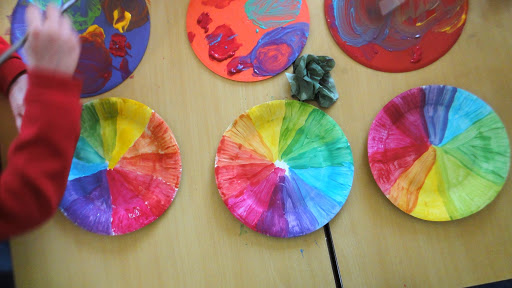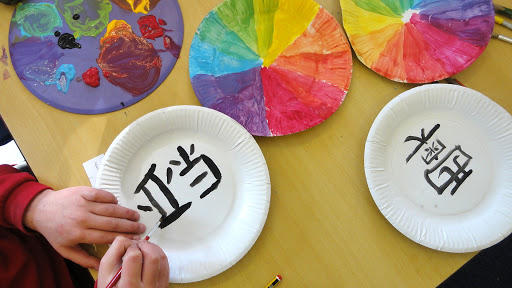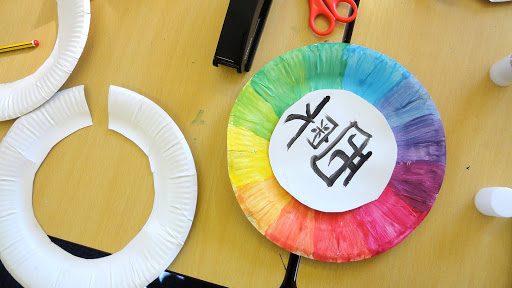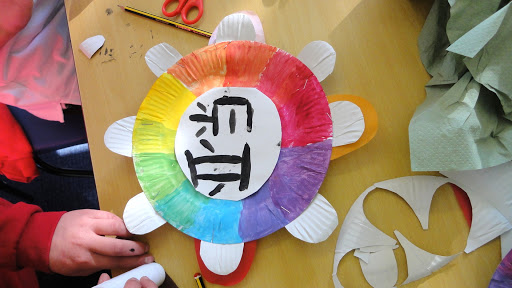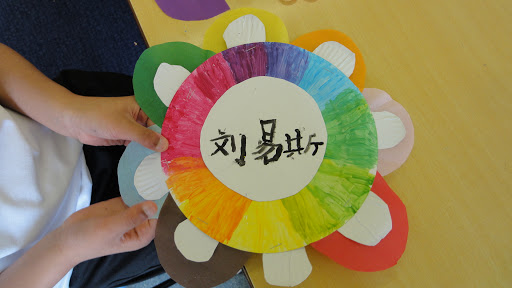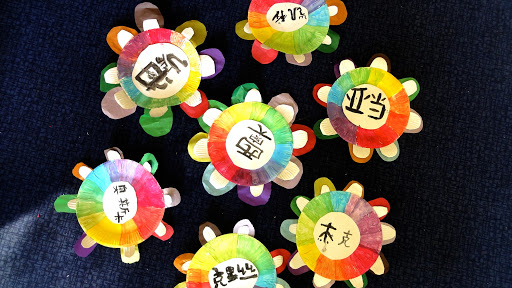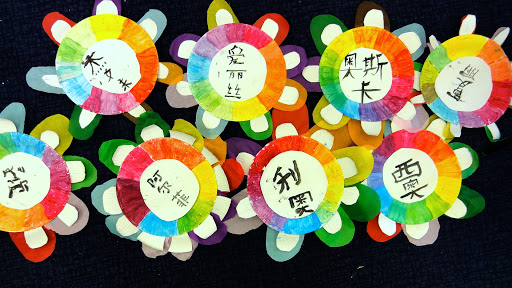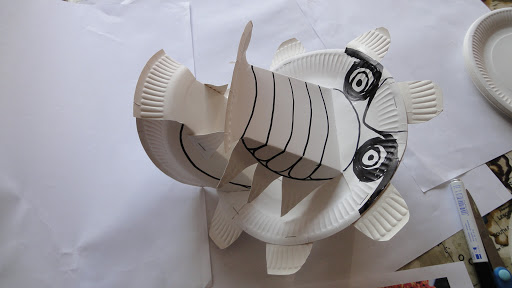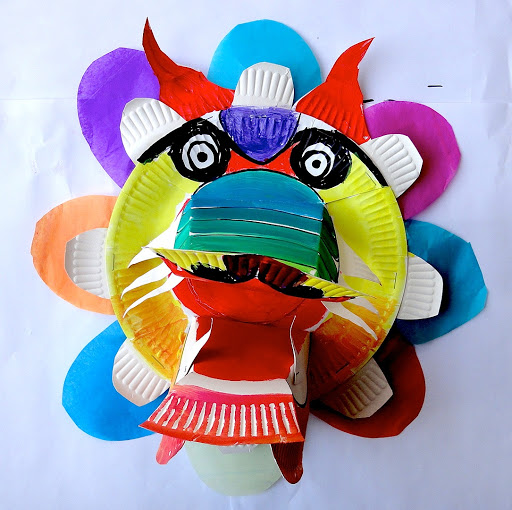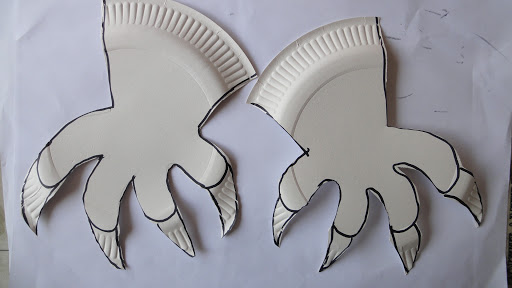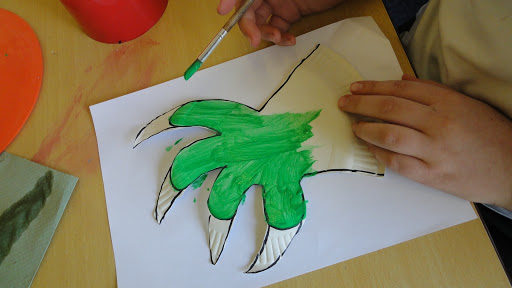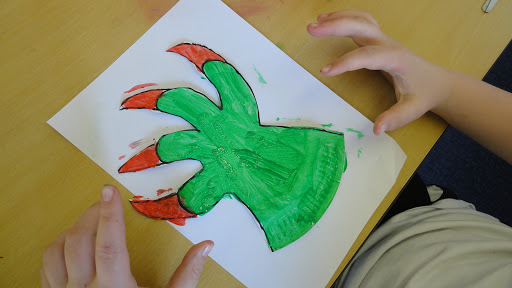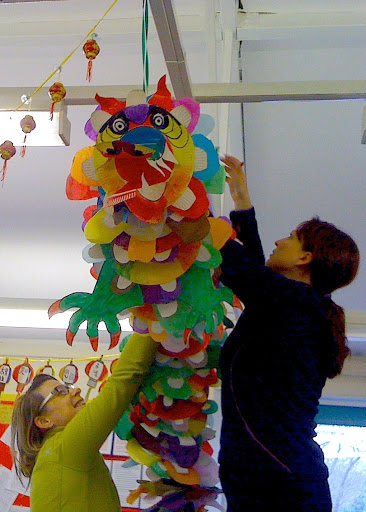 A special thanks to the wonderful Year 6 teacher, Ms. Formoso!!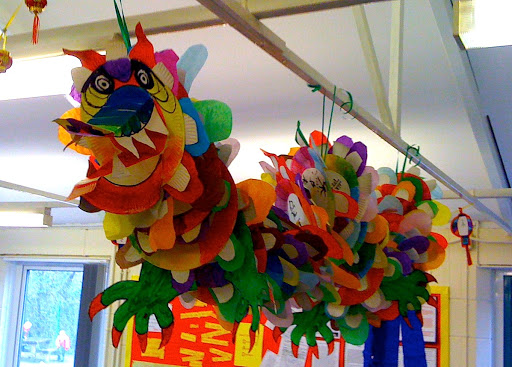 Here below the pictures of another wonderful Dragon created by
Ms. Fernandes
' students. This amazing teacher teaches in a primary school in
Melbourne, Australia
. A large number of her students have Vietnamese heritage- hence they refer to the new year as Lunar New Year and not Chinese New Year.
They had three dragons made out of paper plates. 7 classes of grade three and four children painted these plates. She told me: "I shouldn't take any credit for the work since I had a lot of help from the teachers of the classes involved and our hard-working- integration aides to assemble the dragon and hang up the display. So the credit for this work would go to students and teachers of Grade 3/4 from St.Joseph's Primary School"
Thanks, Ms. Fernandes for sharing your work!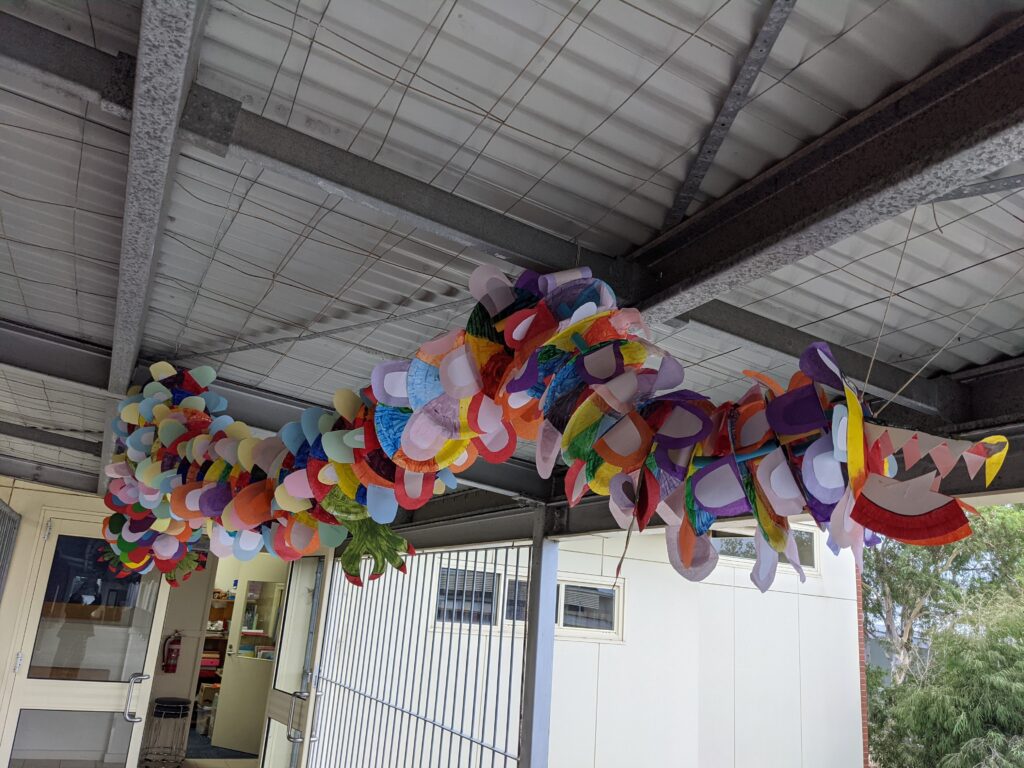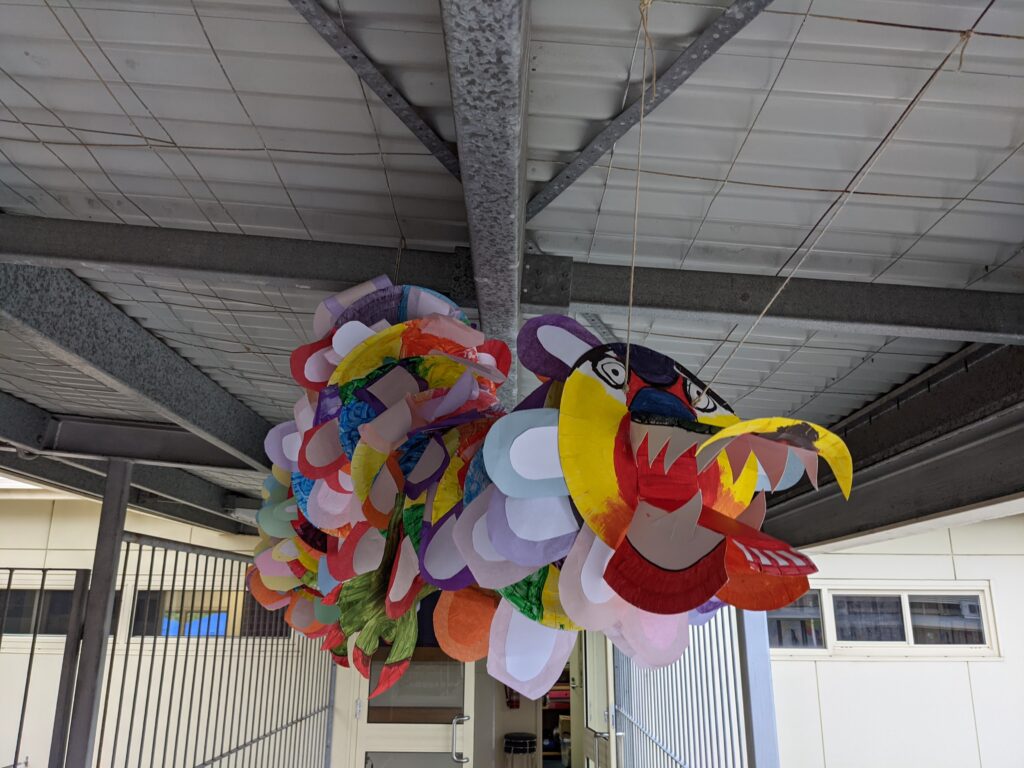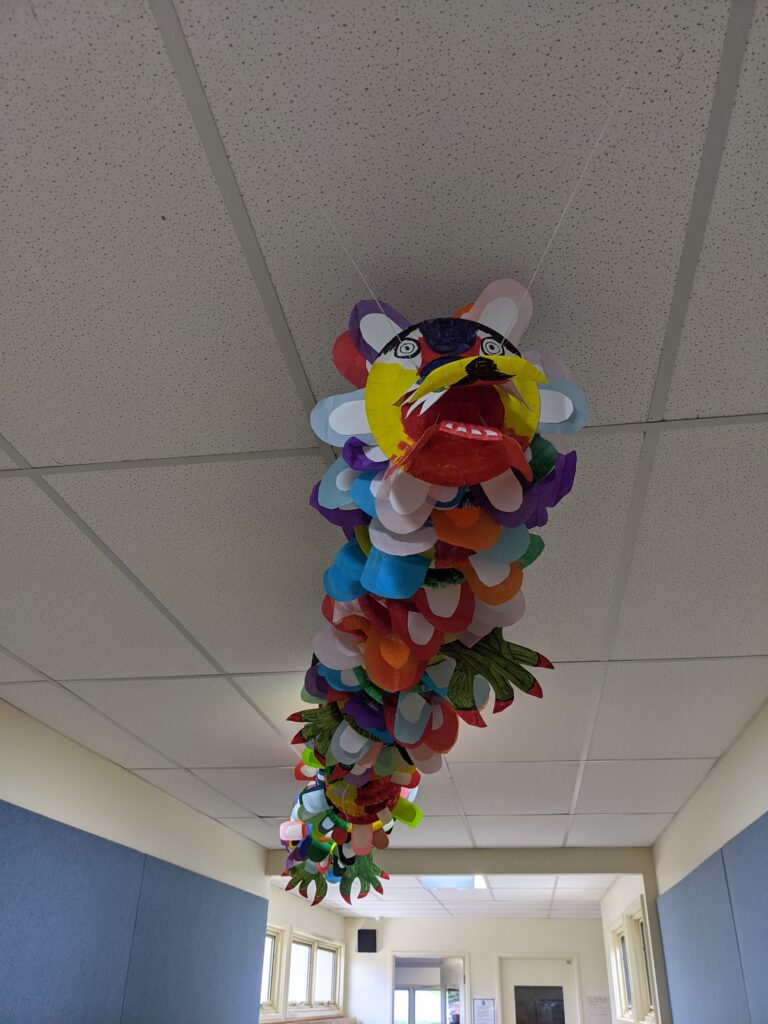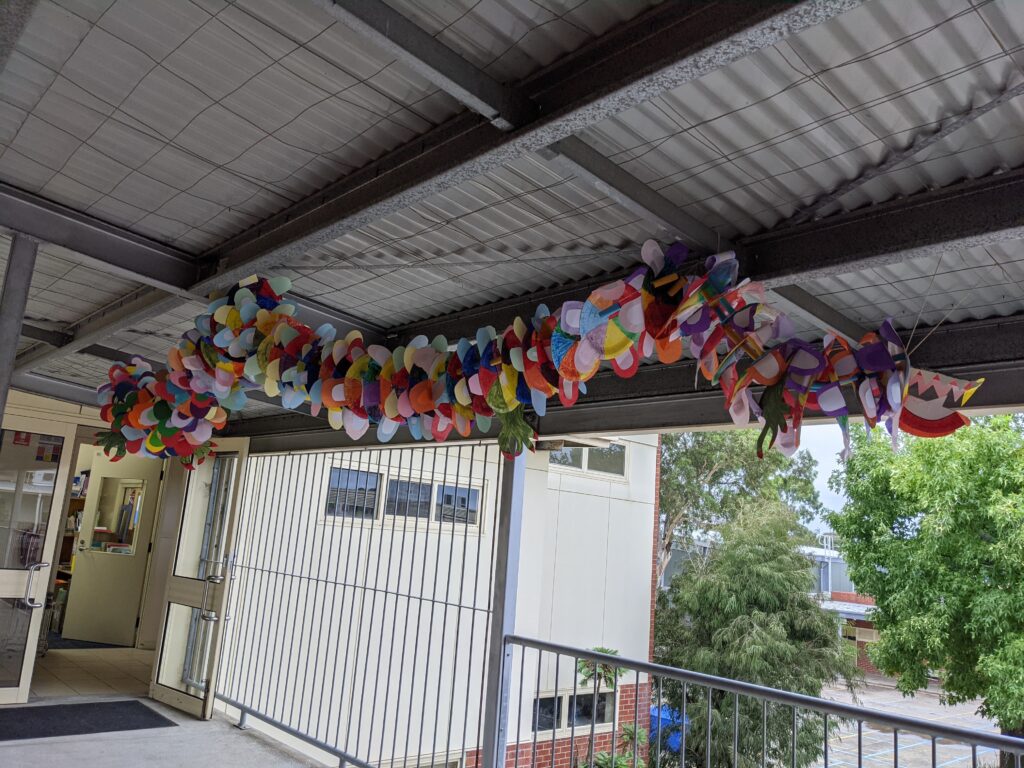 Here below are the pictures of other amazing Dragons created by Mary-Jane Seeto students. They are from the Caboolture Montessori School (Australia) and the dragons were made by 140 children aged 6-12 years in our Primary school for our Multicultural Day activities. Mary Jane wrote me: "Here at our beautiful school in Caboolture Australia, 140 children worked together to create four beautiful dragons. The design is gorgeous. We asked the children what blessings they would like to bring into their lives and show gratitude for and they chose family, friends, good luck, love, and adventure. Each dragon has the Chinese character for these words hand-painted by the children on every plate in their bodies.
It was such a simple and joyful activity!".
Thanks for sharing your marvelous dragons from Australia!!