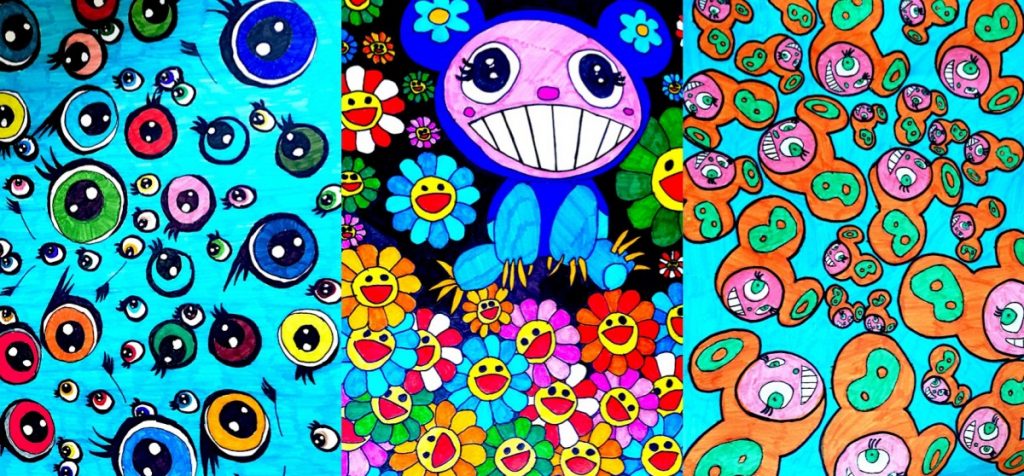 This great lesson was created by the art teacher Marco Farinelli. I share this interesting work and the images of the work step by step. The classes involved are the 6th grade of the Leonardo da Vinci Middle School of Ciampino, in Italy. The work is inspired by the contemporary Japanese artist Takashi Murakami, known for his works that reproduce the styles of the mass iconography of his country. His figures have clear connections to Japanese anime and manga and are re-proposed by the artist as monumental icons of contemporary Japanese culture and society. He has often been called a POP artist and compared to Andy Warhol.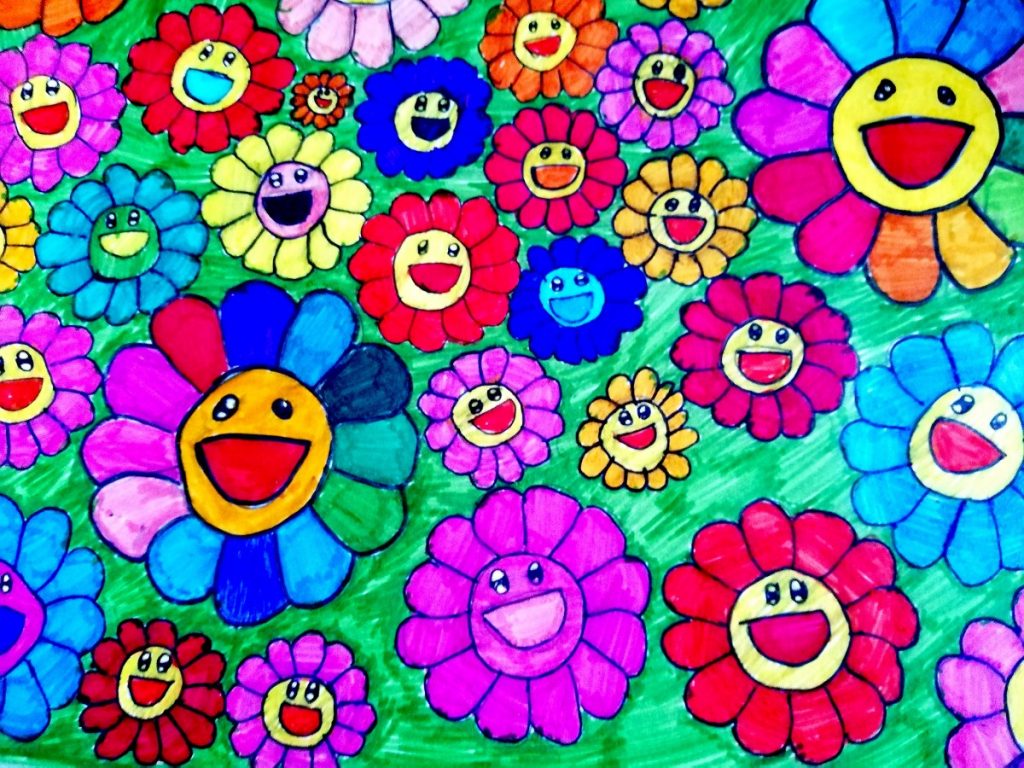 The topic of this lesson is the repetition of PATTERNS. Students chose one or more Murakami's drawing on photocopies and copied them with a pencil on tracing paper. After copying drawings of different sizes on tracing paper students re-traced them on a drawing paper, repeating them and covering the whole surface of the sheet. Patterns can be repeated even in a symmetrical way.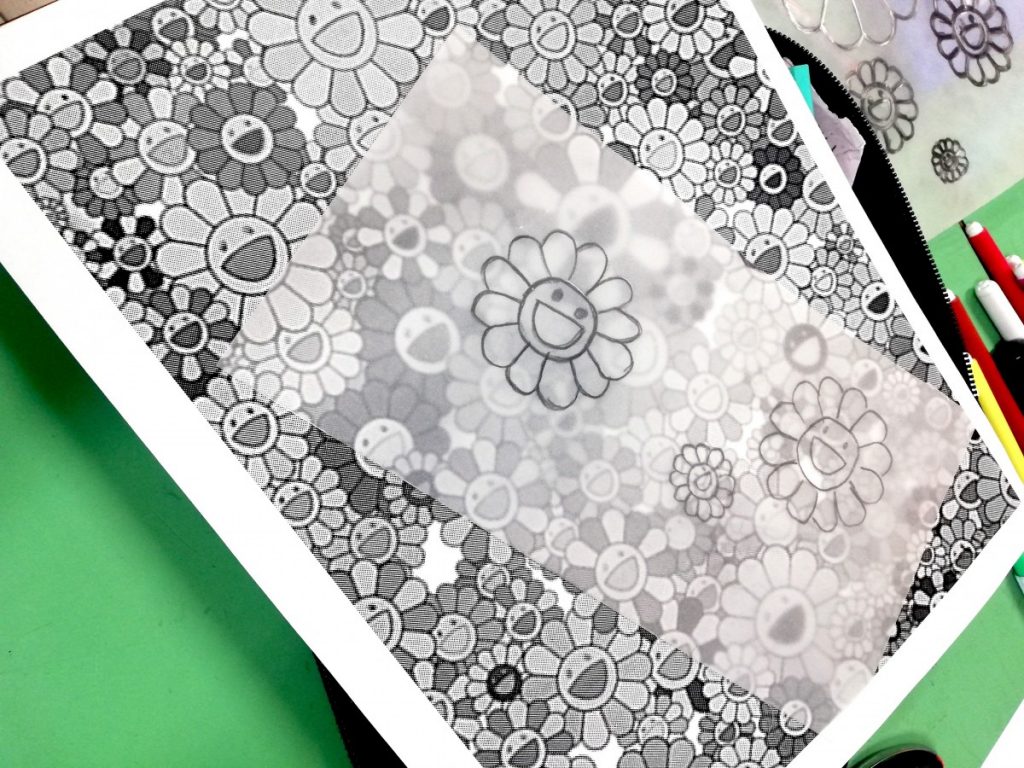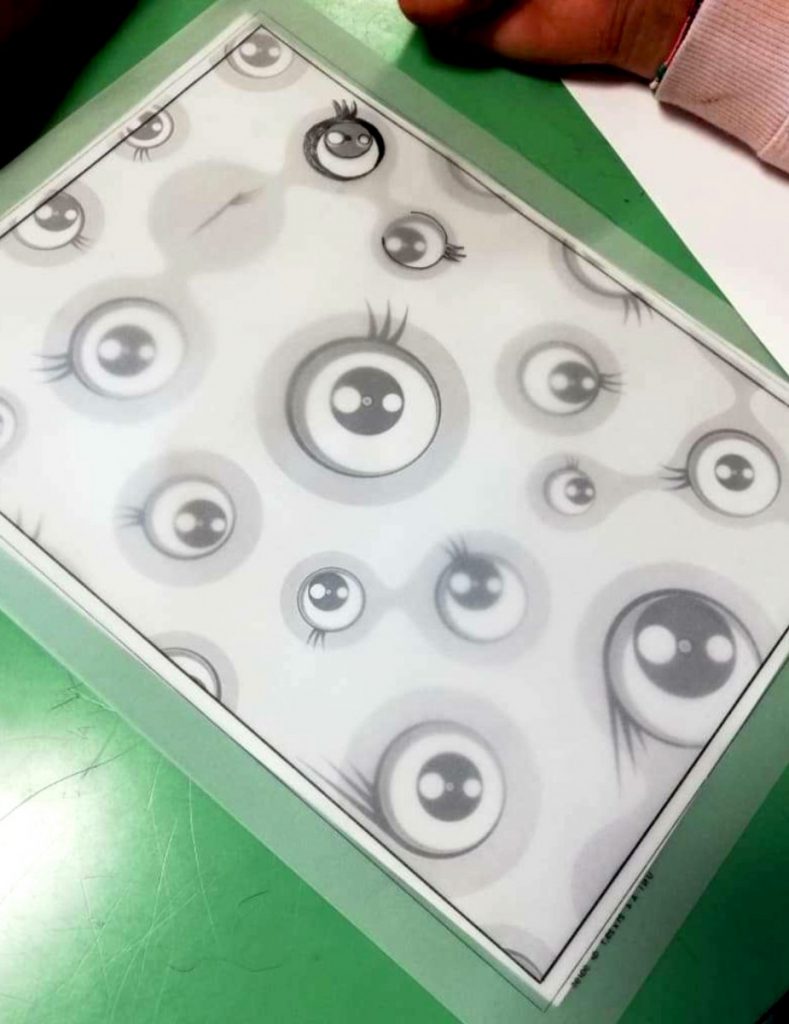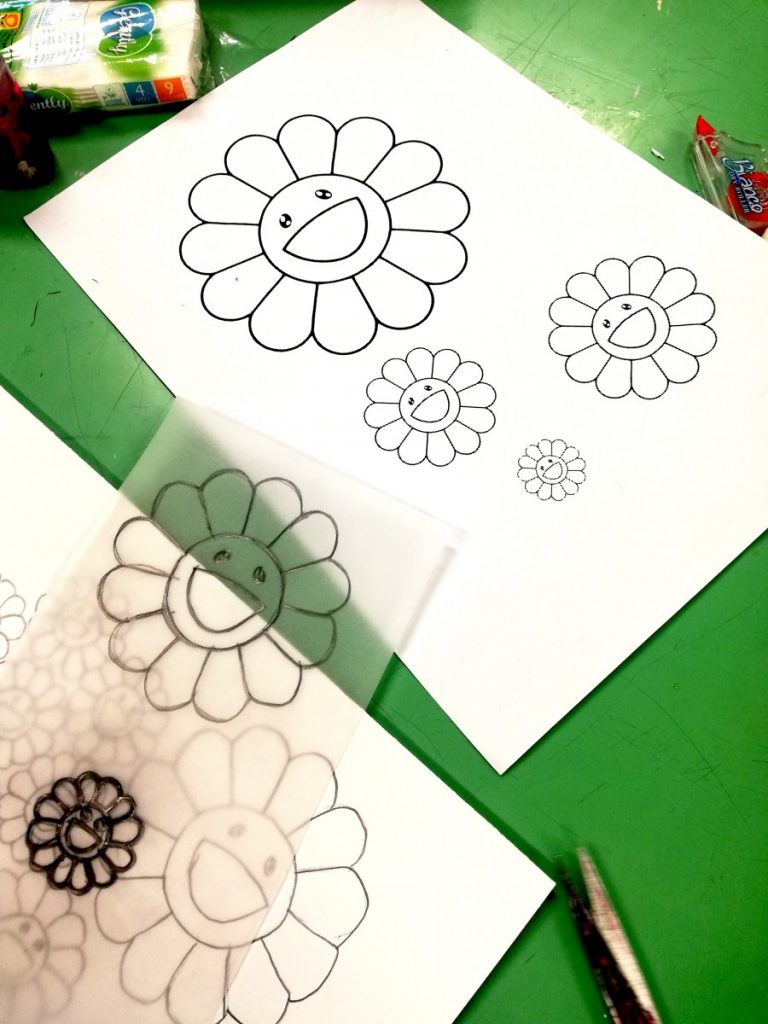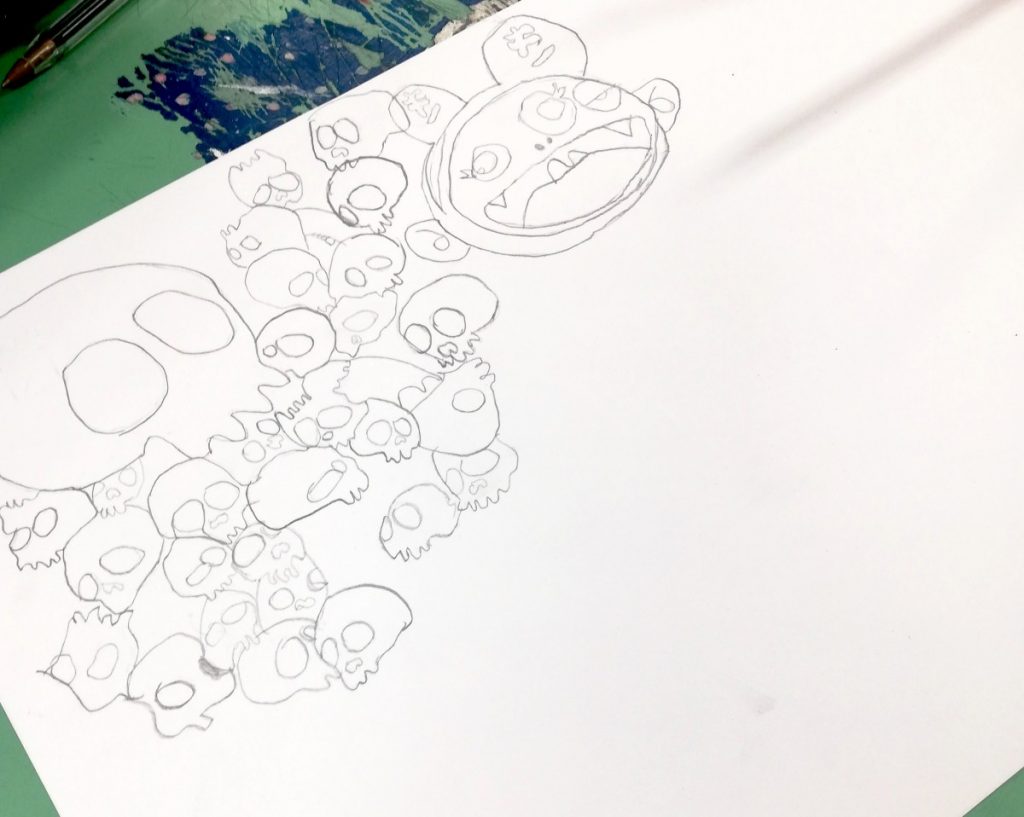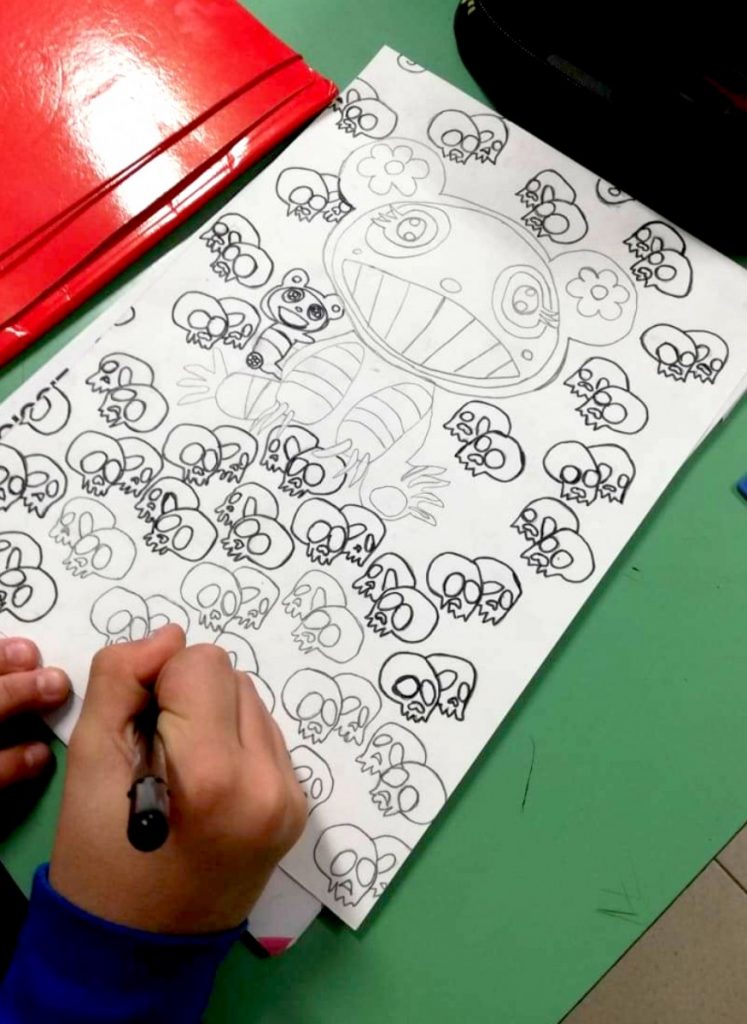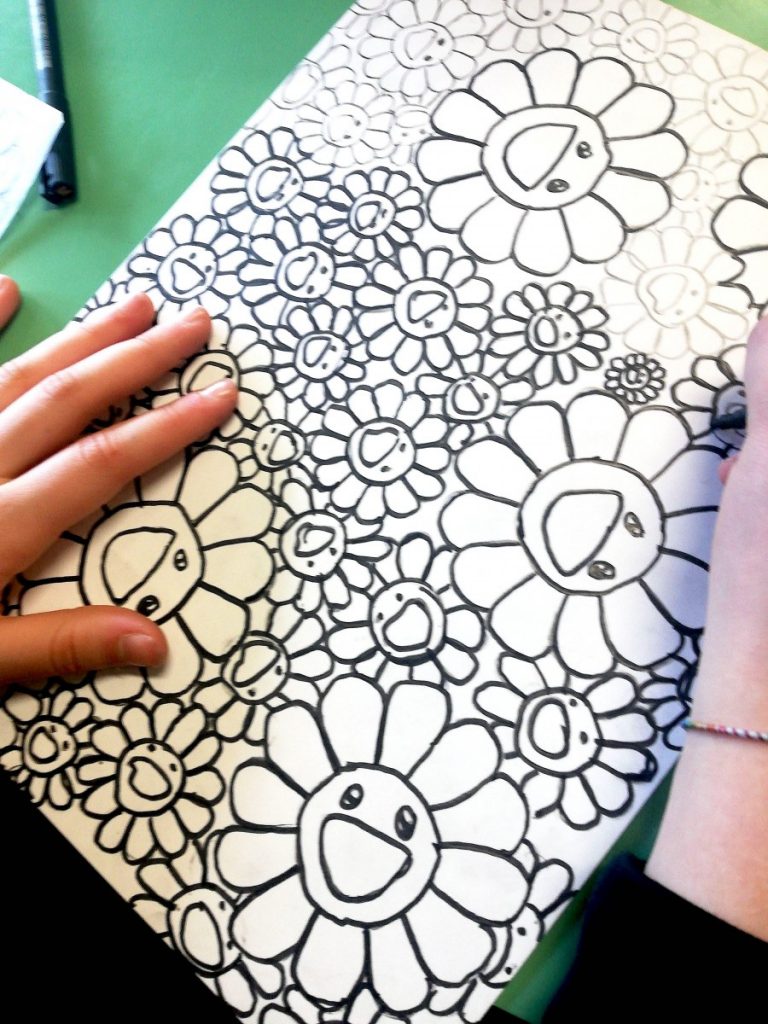 The drawing was traced over with a black marker and then colored with bright, solid colors using felt-tip pens and colored pencils.
The effect is amazing, very POP and contemporary!