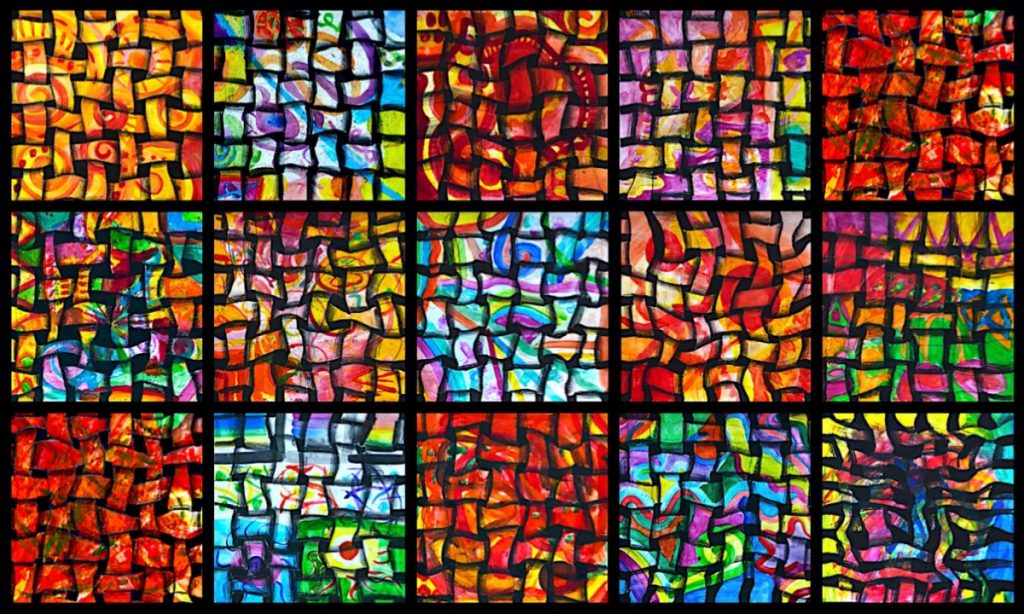 With 7th Grade students, we faced a difficult task that has been more challenging than expected. The topic is intertwined ribbons, they were drawn with the same shading technique you can find in this previous post, but they have been drawn on an abstract watercolor.
First, the students painted an abstract watercolor on a square drawing paper, using mainly light colors.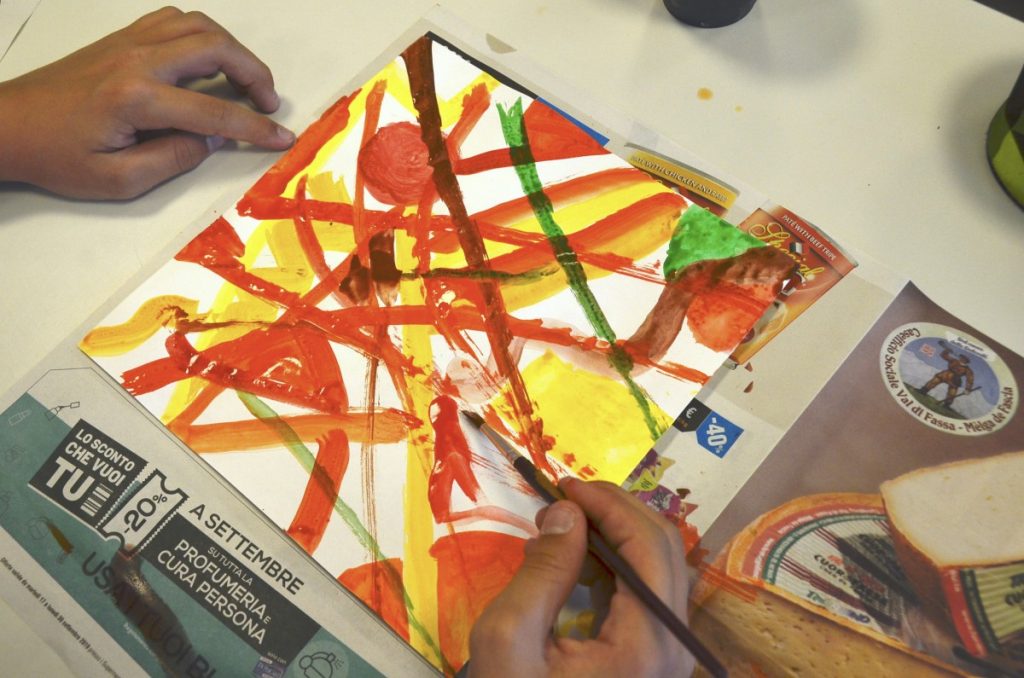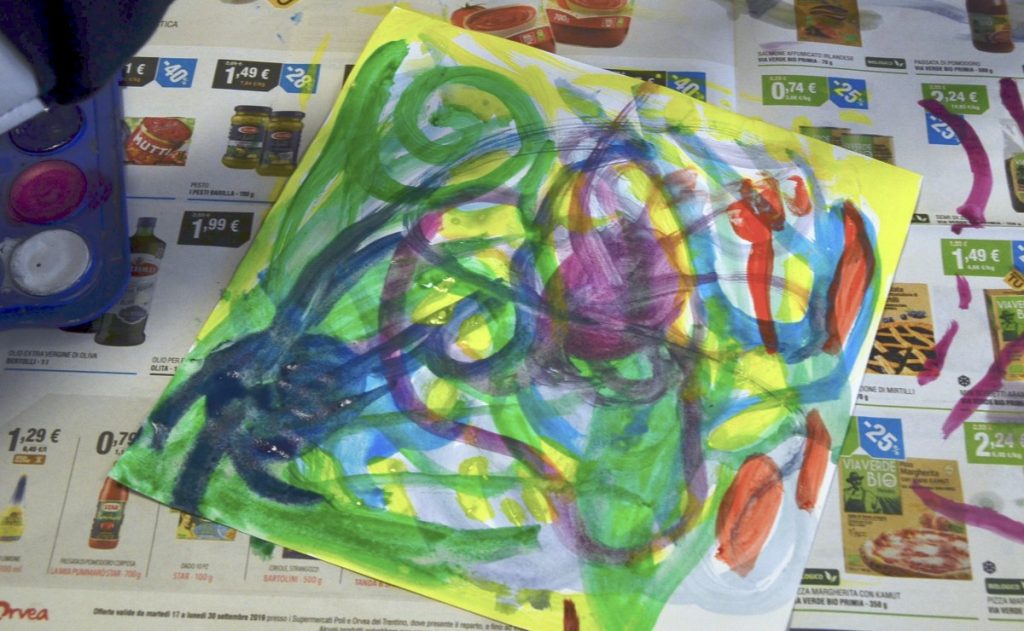 After that, we traced the drawing of the intertwined ribbons with a pencil on the painting. Subsequently, we colored the little spaces between the ribbons with a black permanent marker.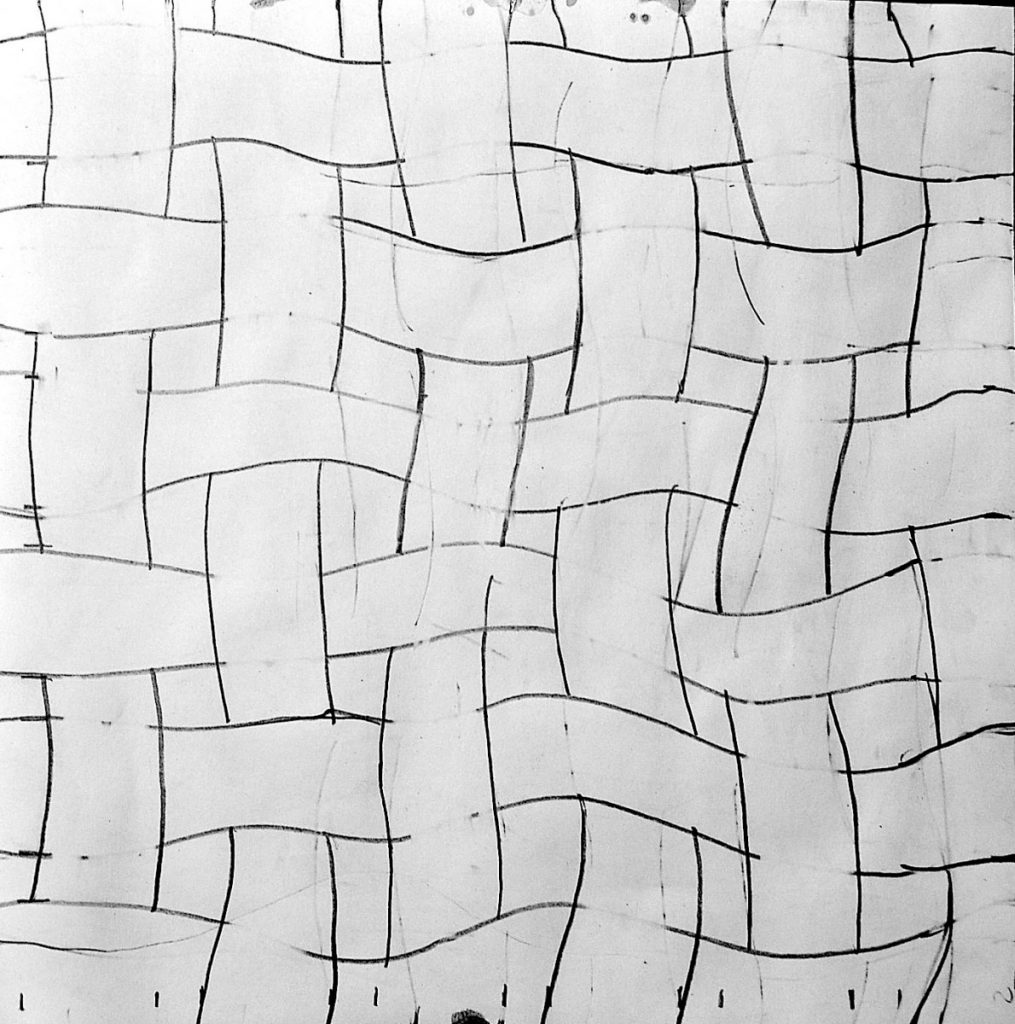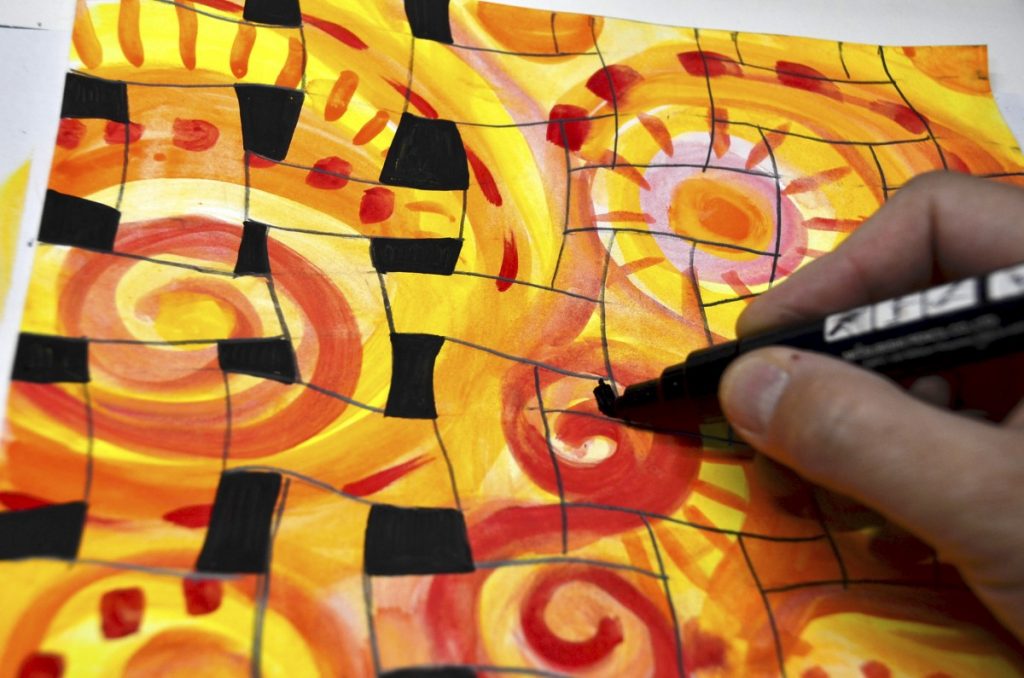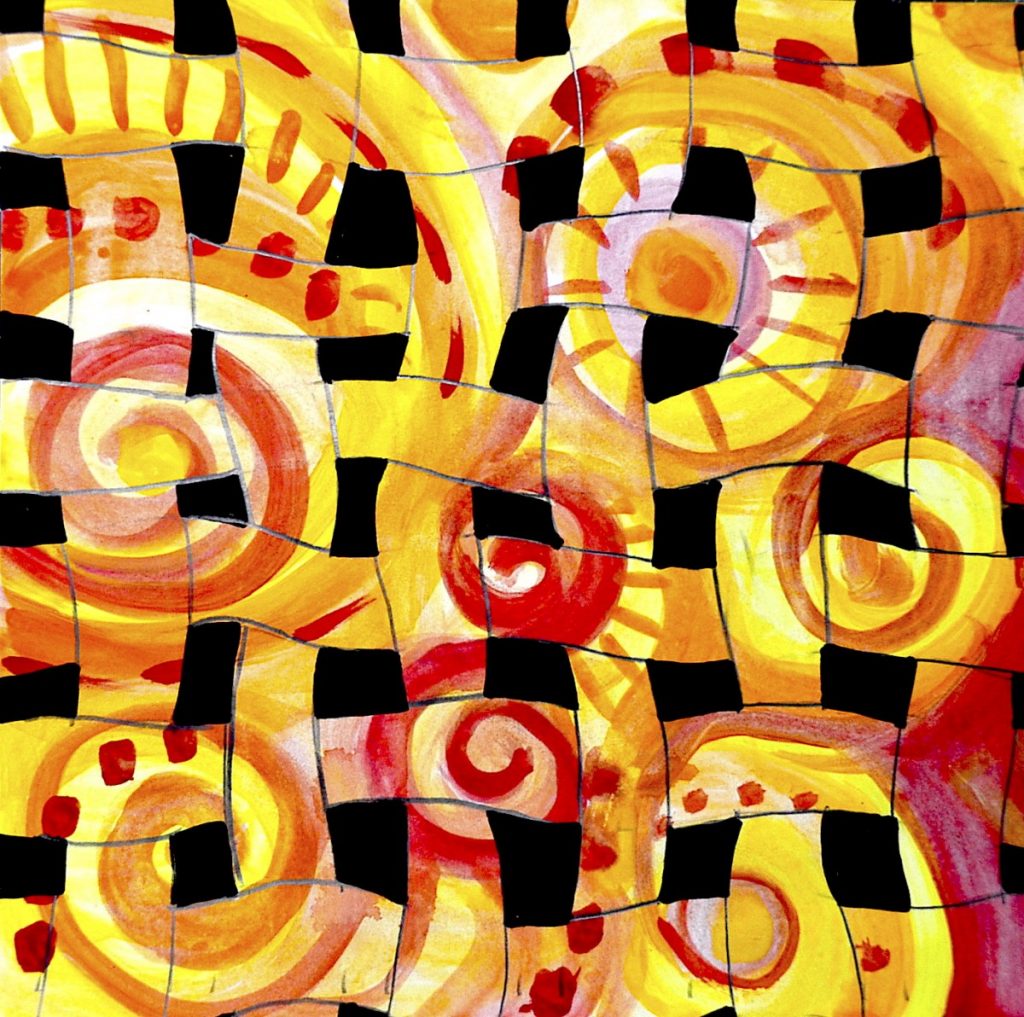 The last step was the most difficult. We added the shadows on the ribbon with a black colored pencil. This final task was very challenging because you need to understand which ribbon is under the other, and shade the right parts of every ribbon. Some students needed some help, but others were able to finish the drawing. In any case, the effect was great. Well done, guys!