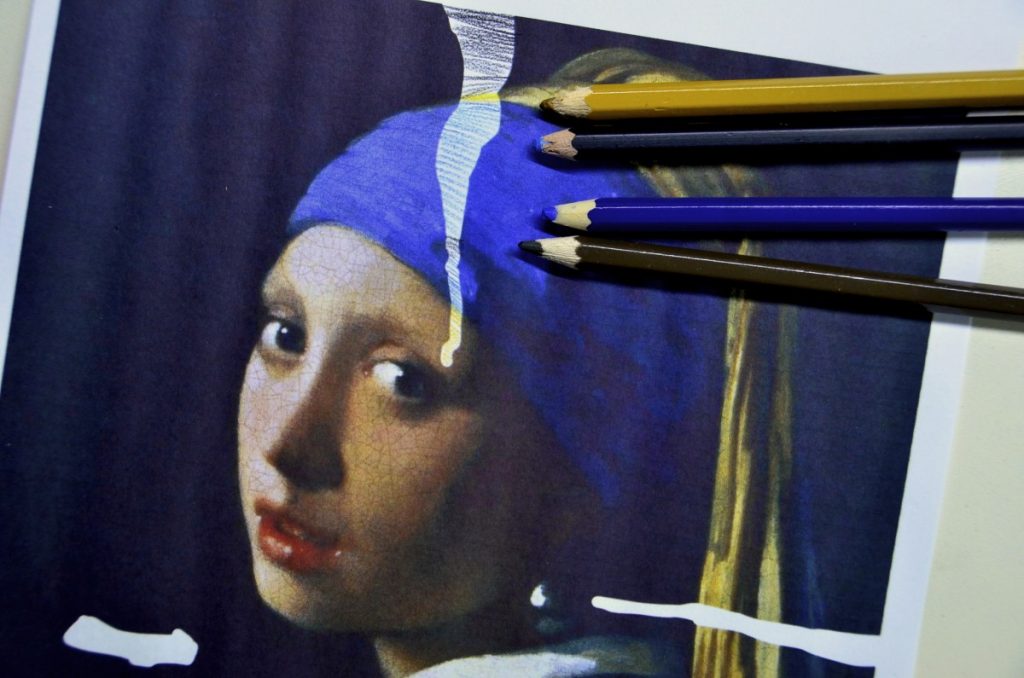 Restoration of works of art is a topic that is seldom discussed in class. Before being a teacher I have been restorer for more than ten years, working in the most beautiful italian cities as Venice and Florence. Now, at school, i looked for a way to teach to my students the history, the technique and basic principles of restoration.
The branch of the restoration and the profession of the restorer are very recent, and it is only a few decades that we have been established a regulation in the restoration. The "Paper of Restoration", drew up in 1972, sets out some important rules, for example, that every artwork restored, must be photographed before, during and after the restoration. Another rule says that you can't complete or remake missing parts of an artwork. The remake in a work of art, today is considered a forgery!
Among the the fundamental principles of restoration there is the recognizability: when we retouch a missing part, it must be distinguishable from the original. With the retouch done with many small lines, we can identify the intervention of the restorer looking at up close. I challenged my students. Can we become small restorers? How we act in front of a damaged artwork?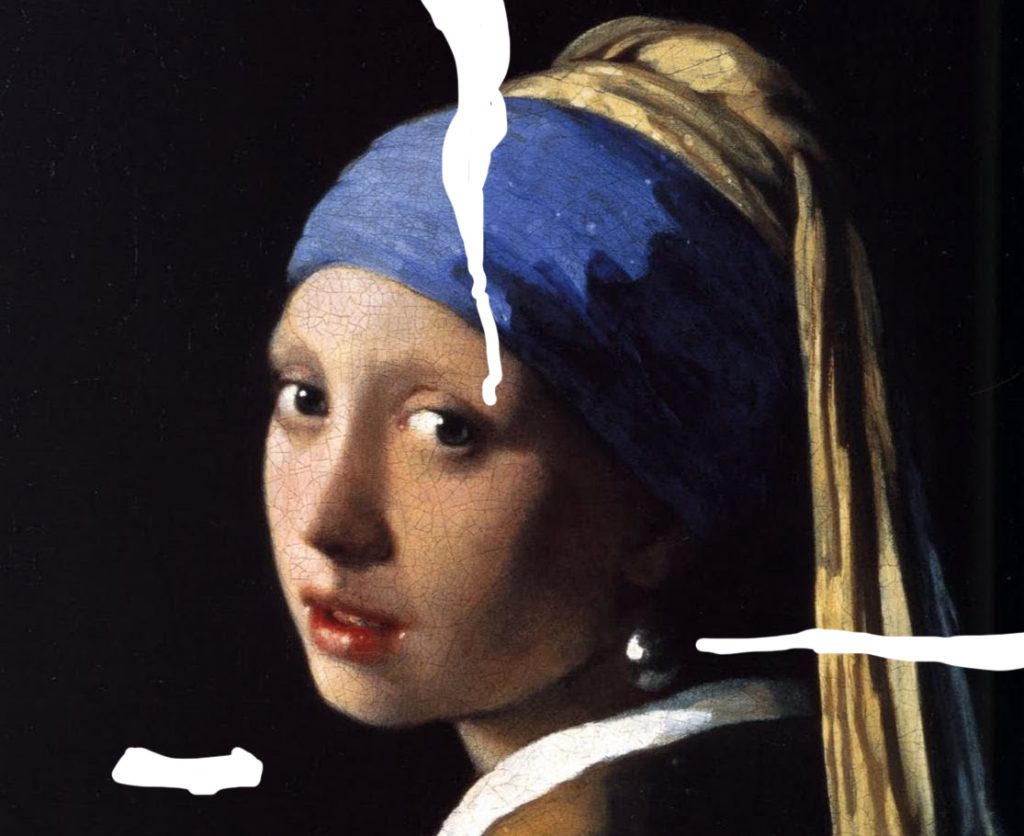 I handed out in class some artwork "damaged" that needed to be repaired, with obvious blanks where the color has been missed. The challenge was to find the right colors, and to imitate as much as possible the original colors with colored pencils. But be careful: the restoration has to be recognizable from near but invisible from a distance! To achieve this effect we use the technique with short small lines, that allows us to recognize the intervention of the restorer.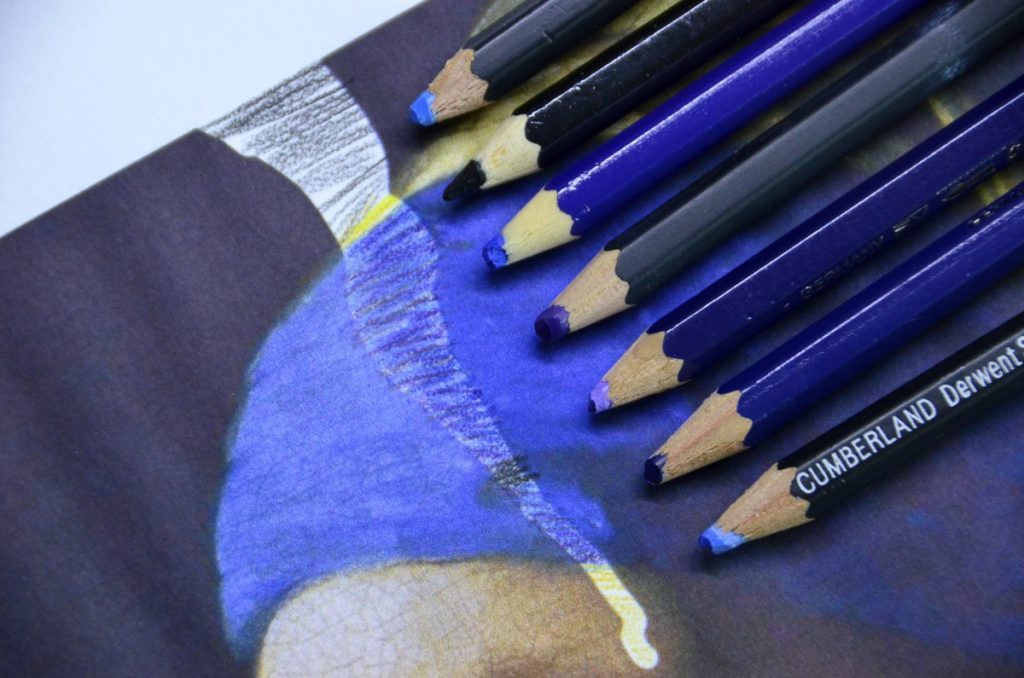 It is not easy to obtain these colors so saturated with colored pencils, the secret is to proceed for superimposed layers of colors, in order to achieve the hue closer to the original. As in authentic restorations we photographed the work before, during and after restoration.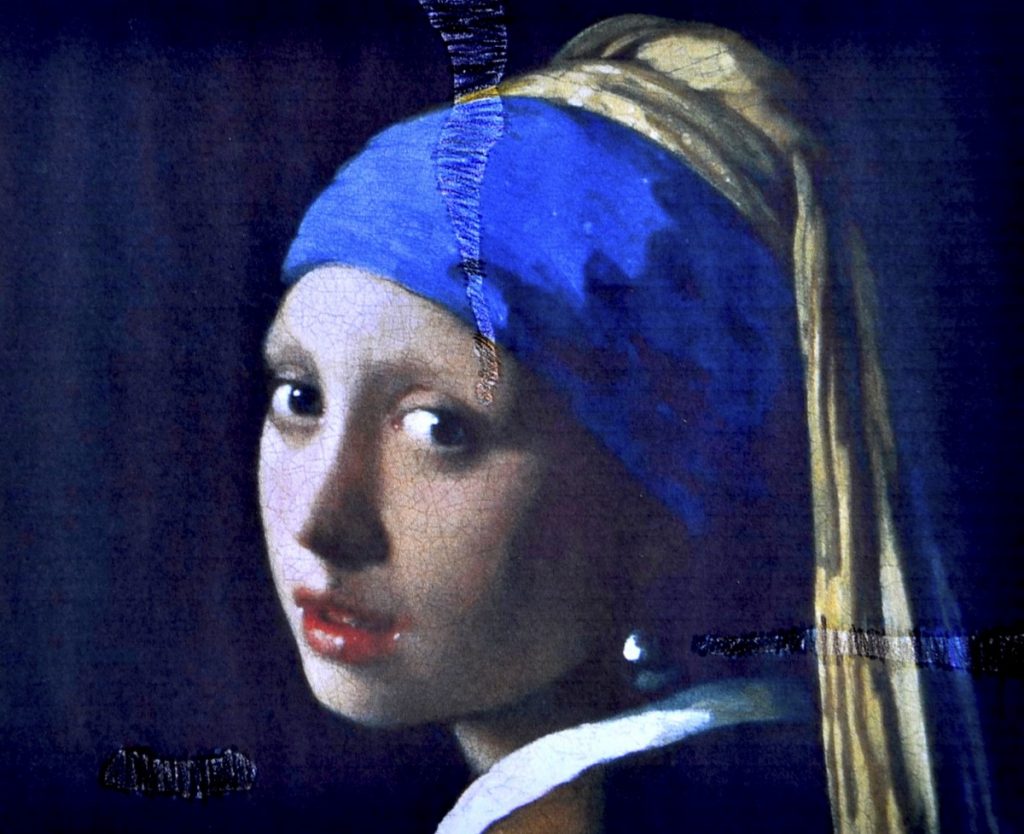 This lesson has helped us to understand that the restoration is a proper science, which can not be improvised, because it is based on clear rules in order to preserve the works of art as long as possible. We understand together that love for art also involves his deep respect. Thanks to this respect, we can now enjoy so many wonderful works of art in all the world. Through respect, conservation and restoration of artworks, we make sure to pass on this beauty to the humanity's future!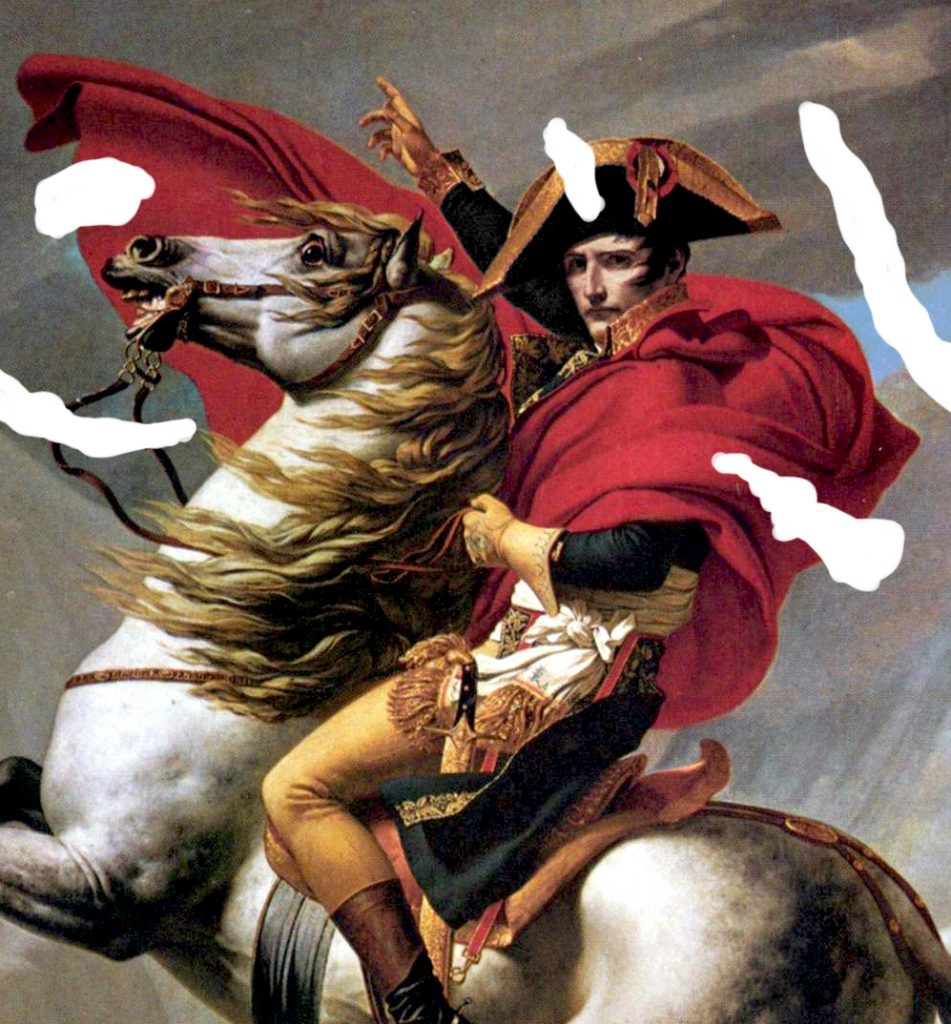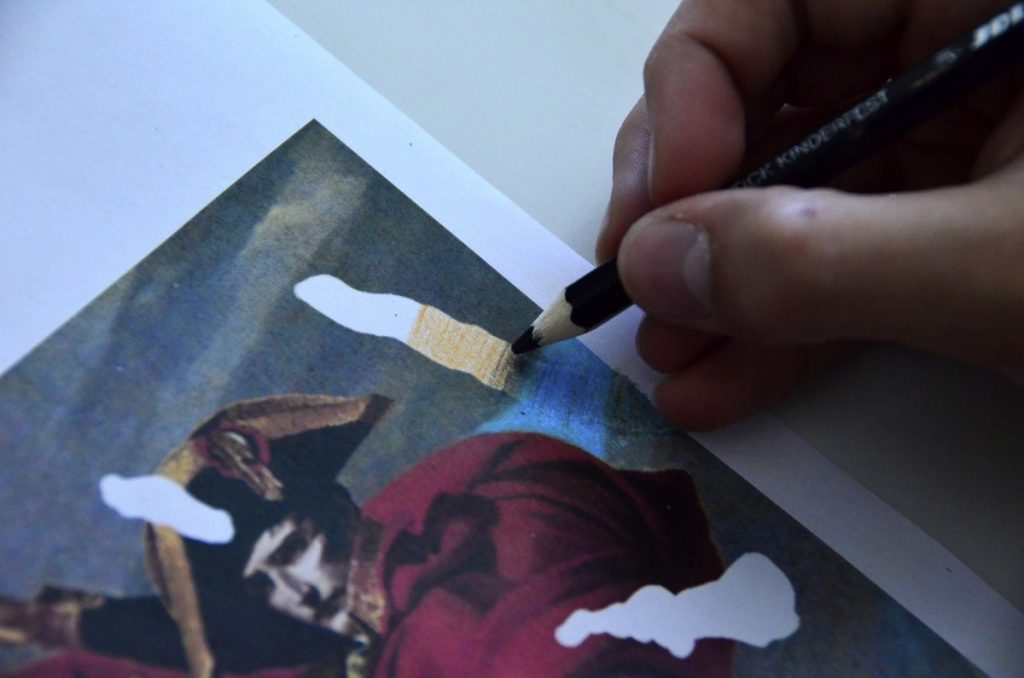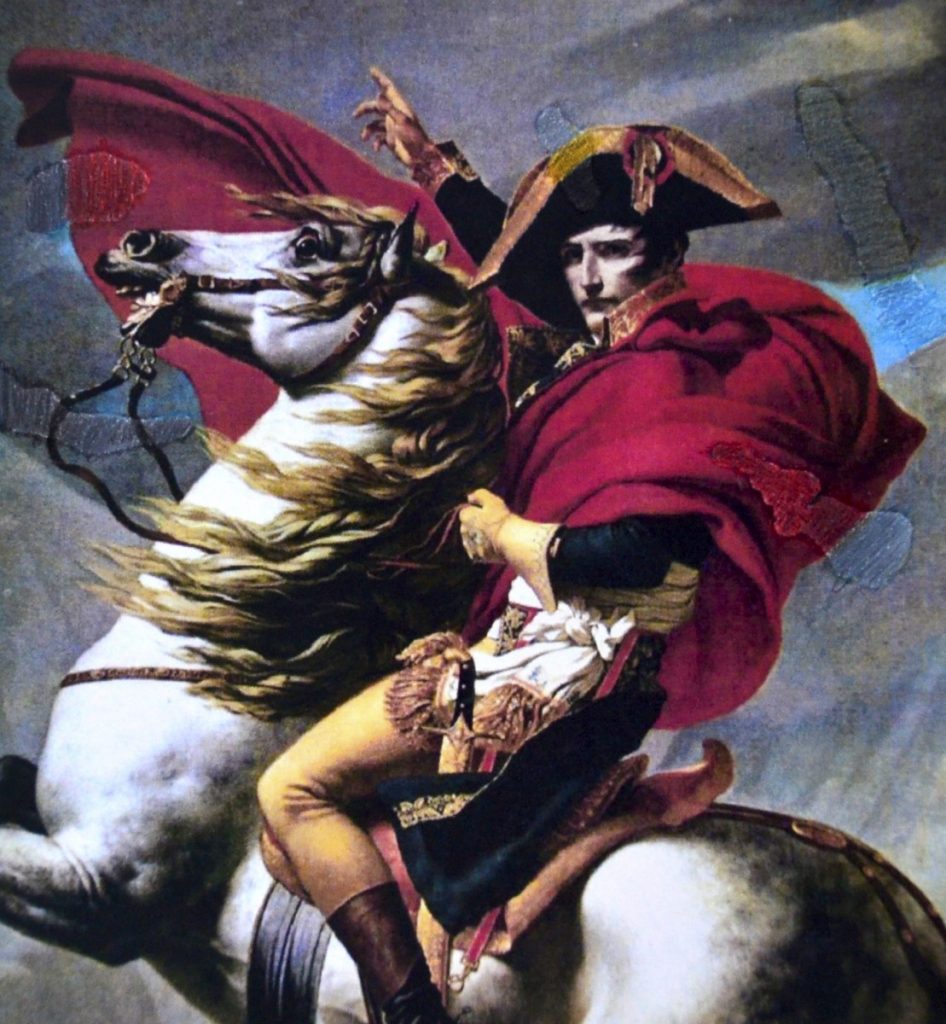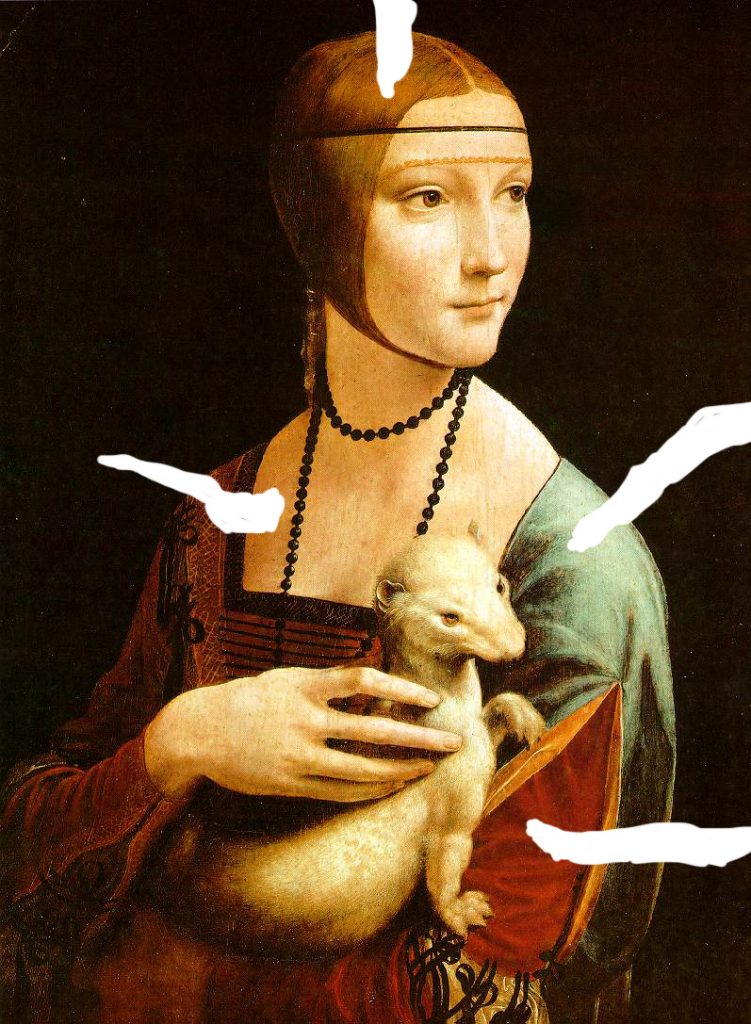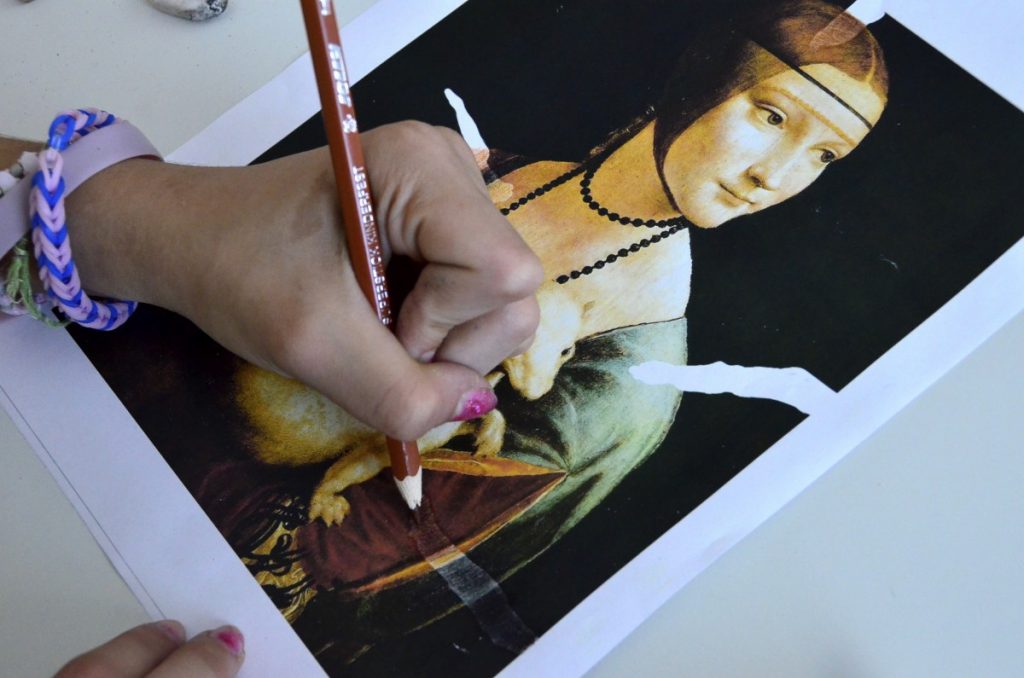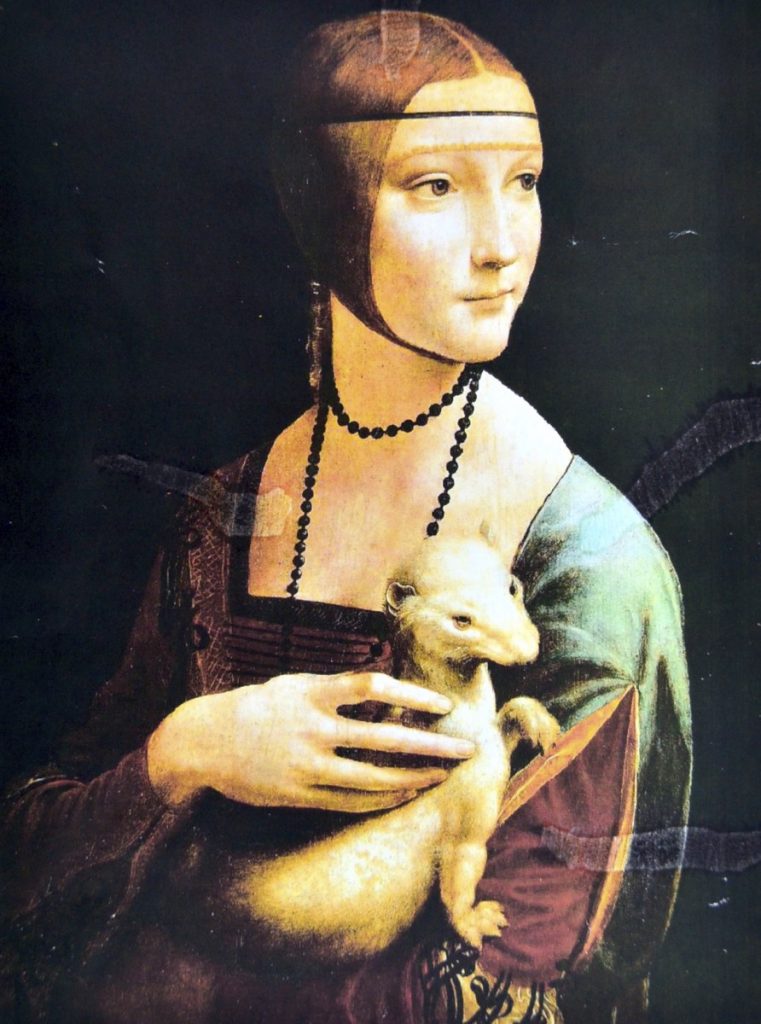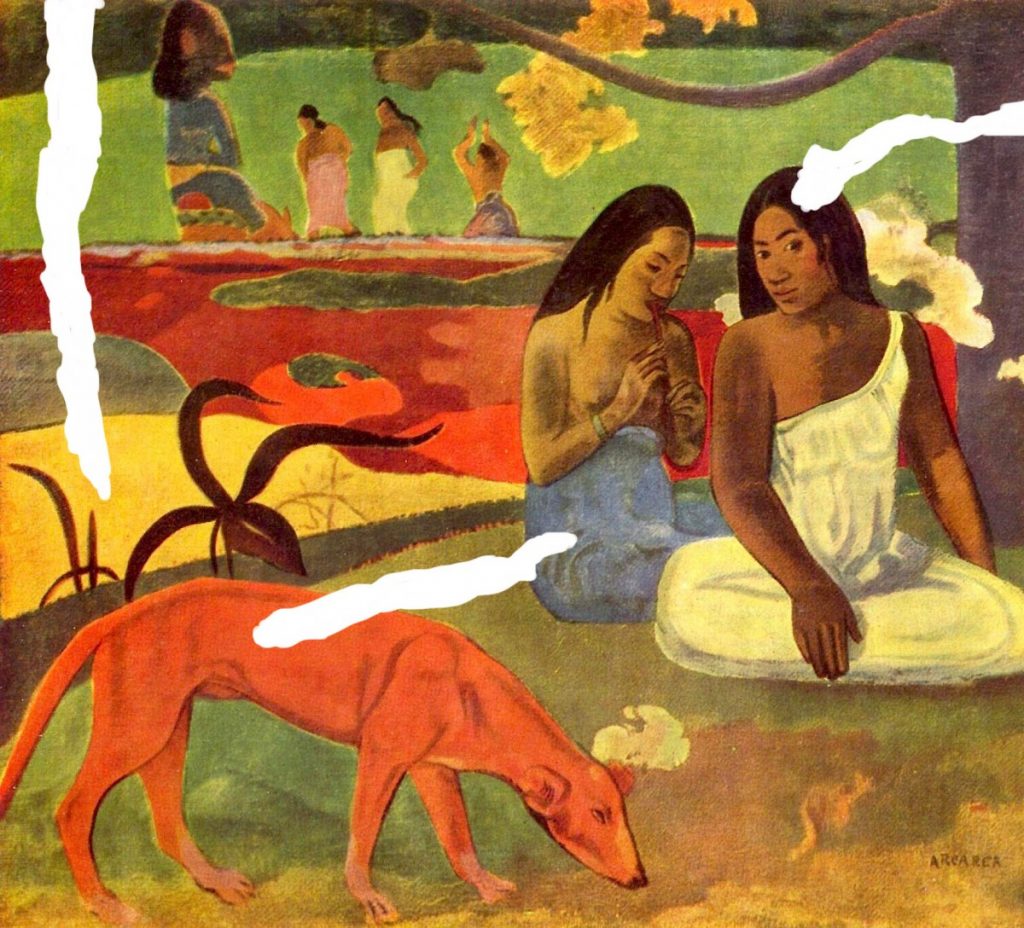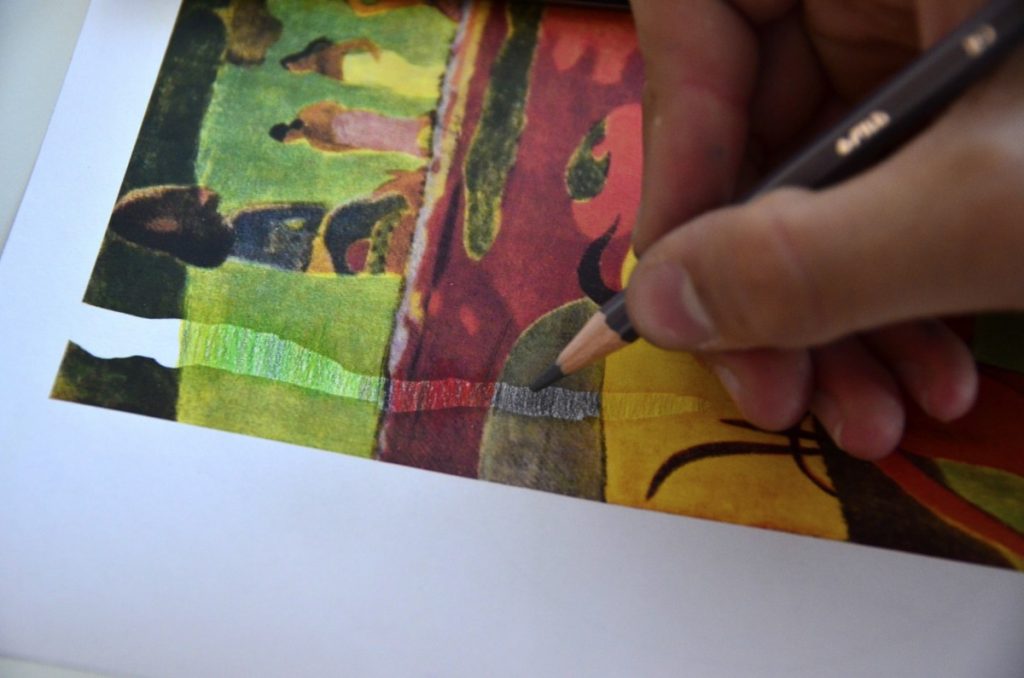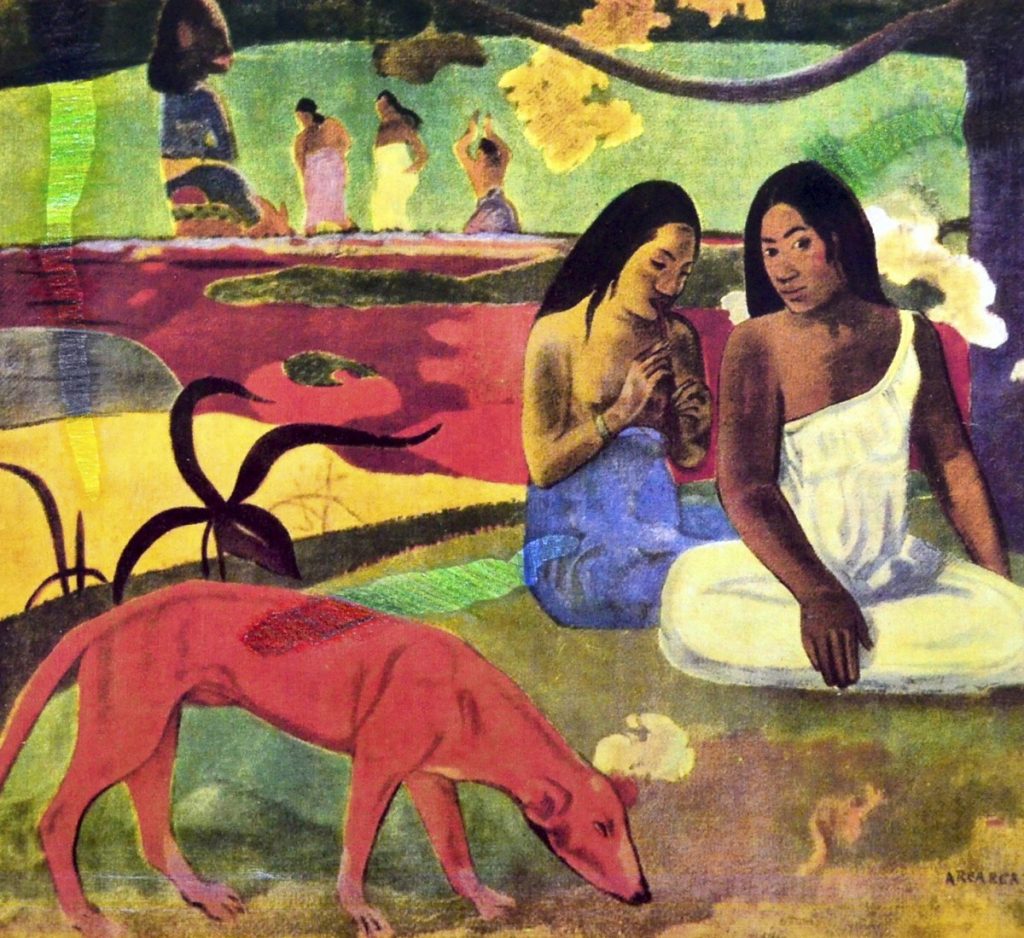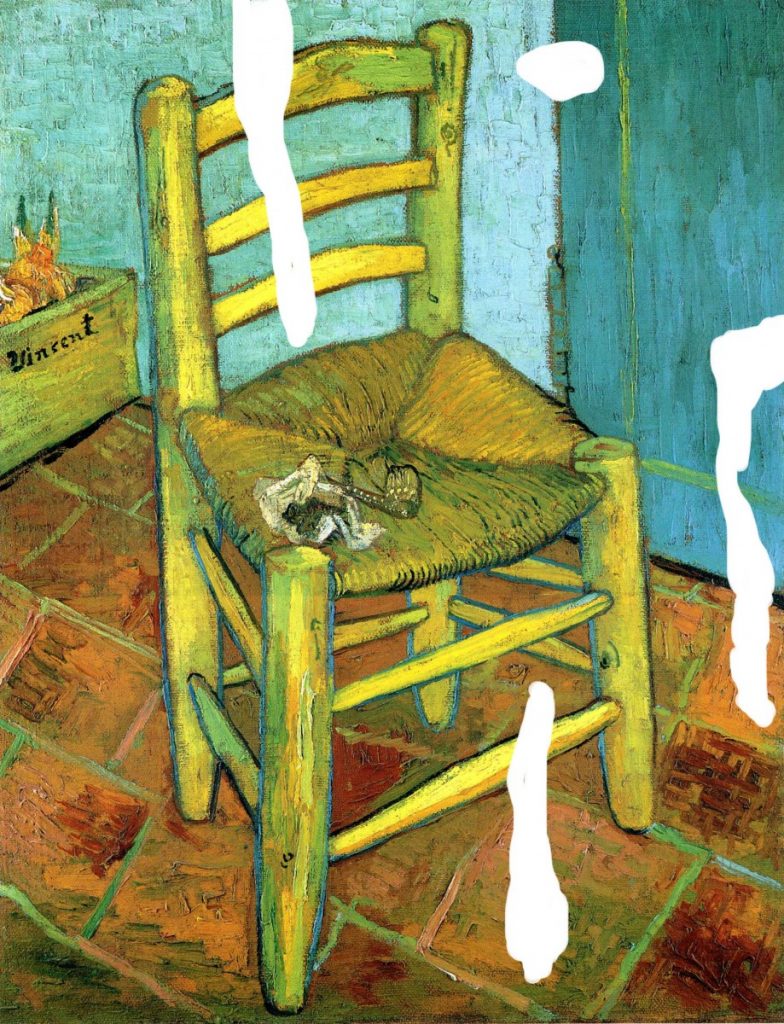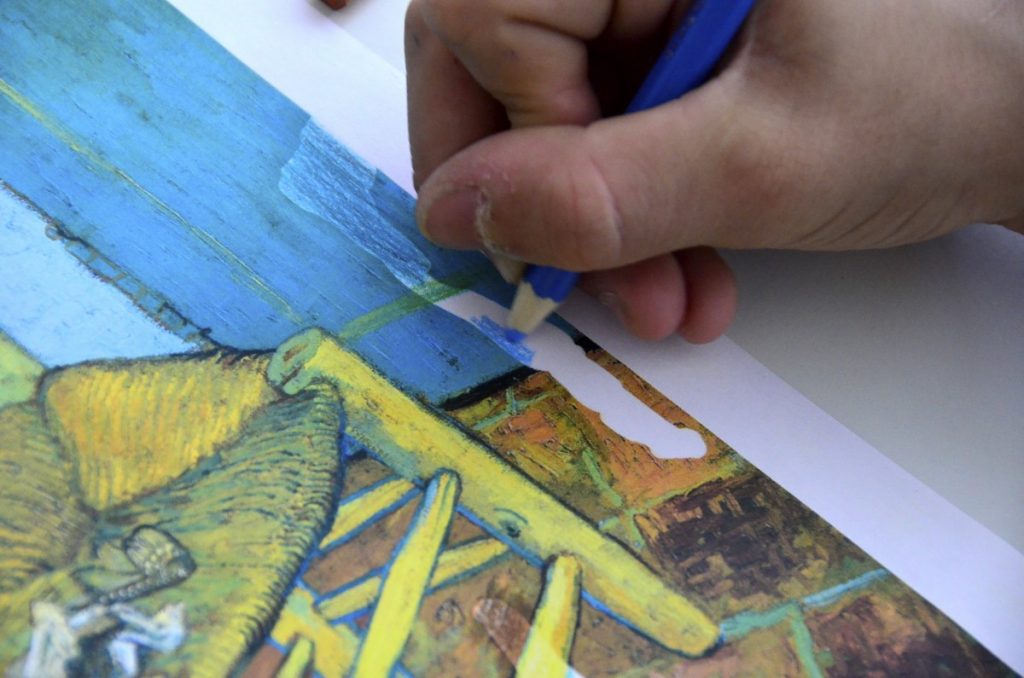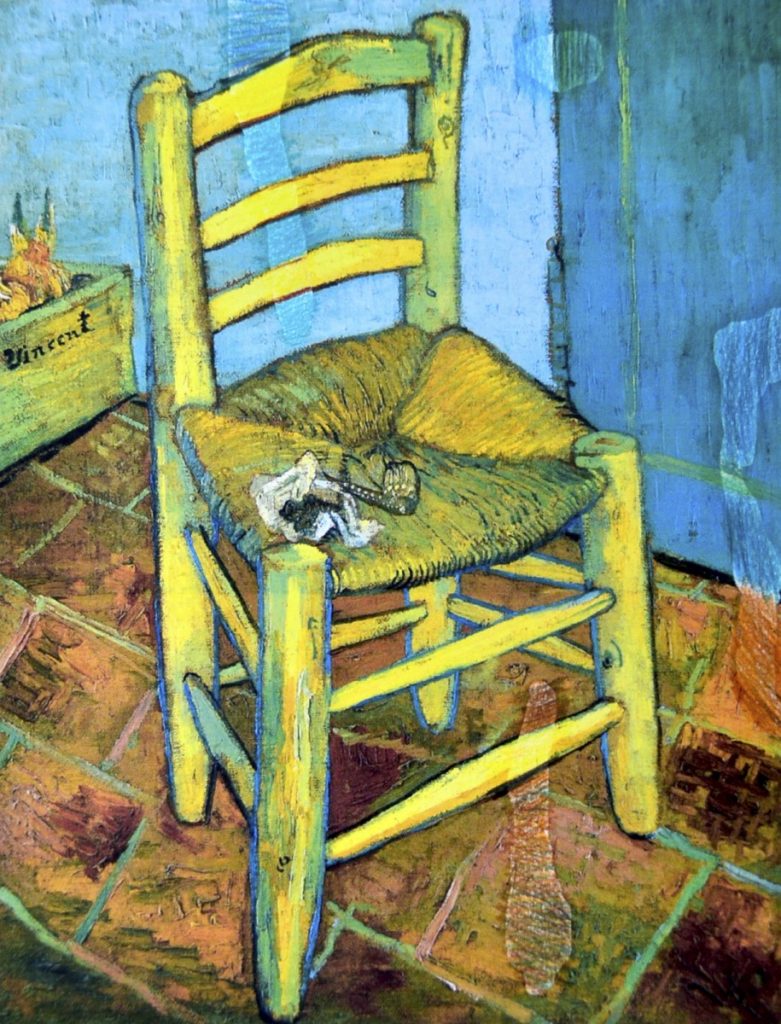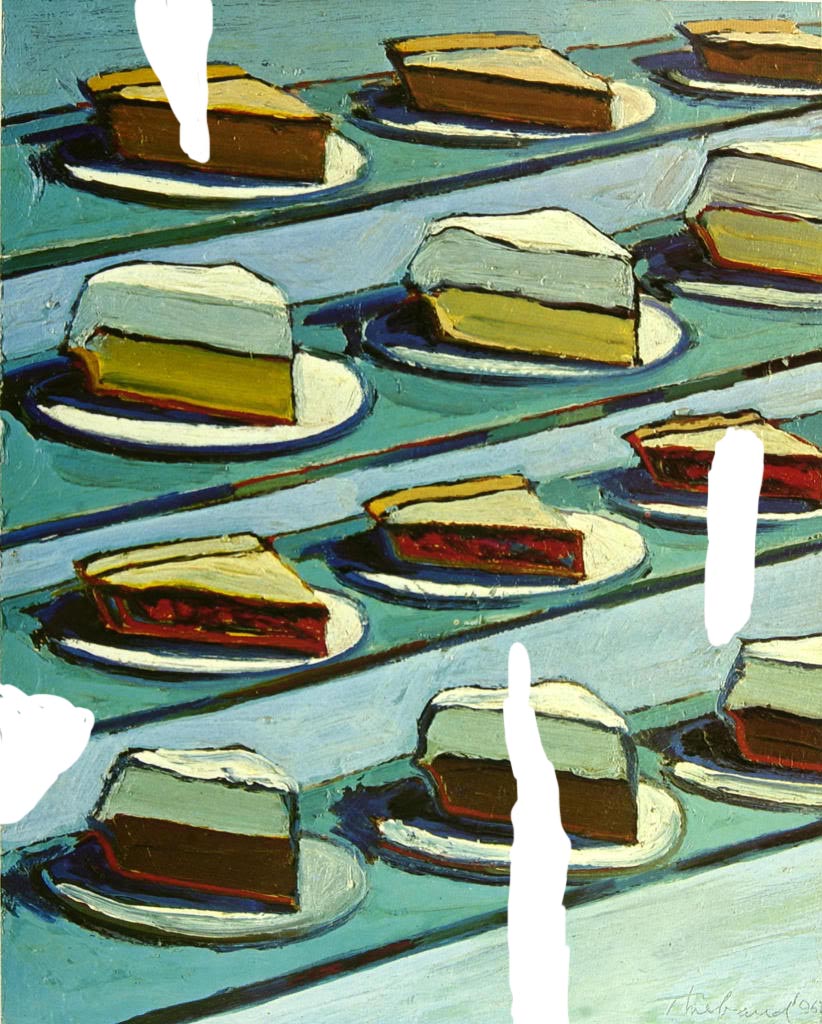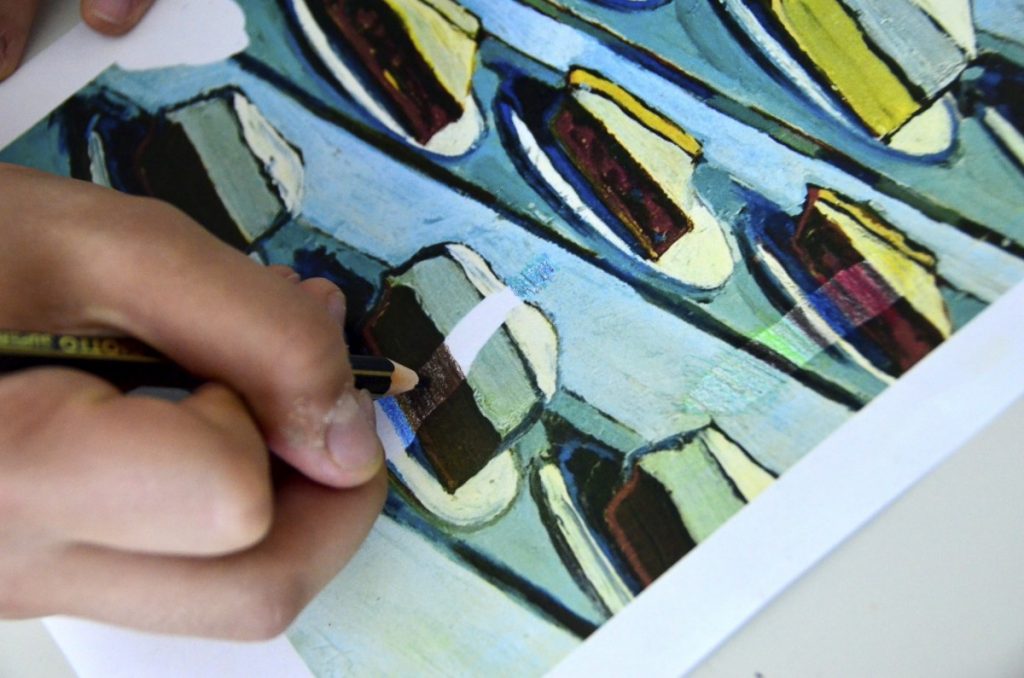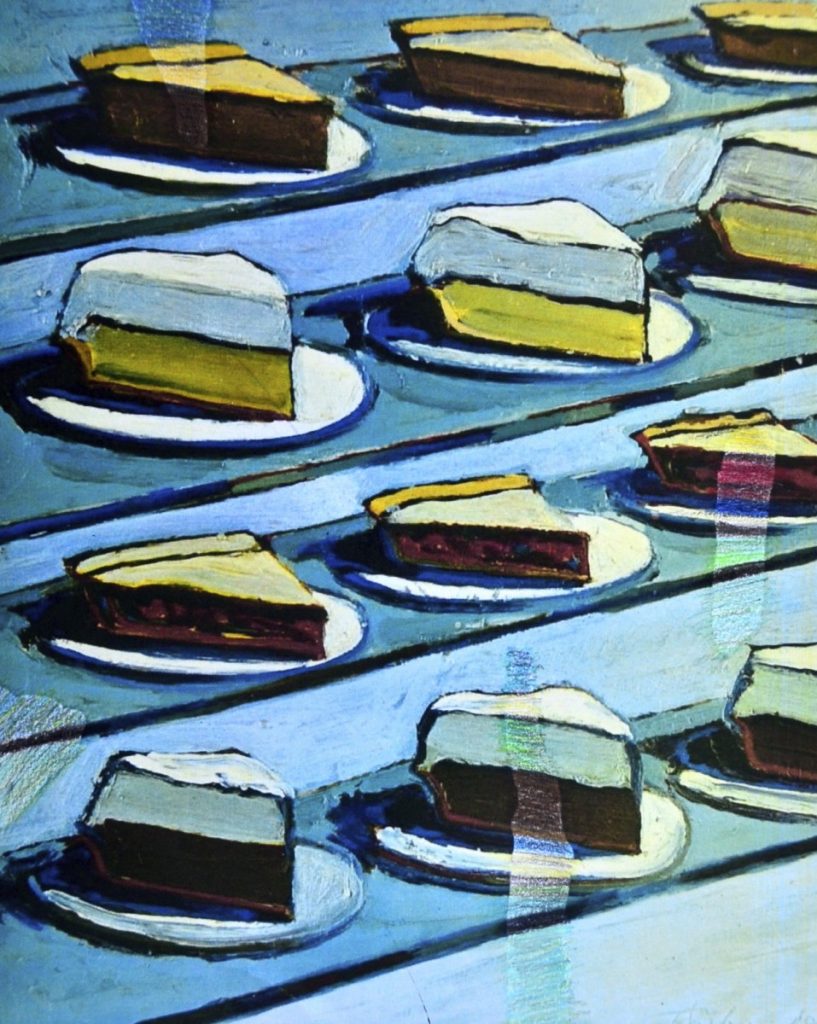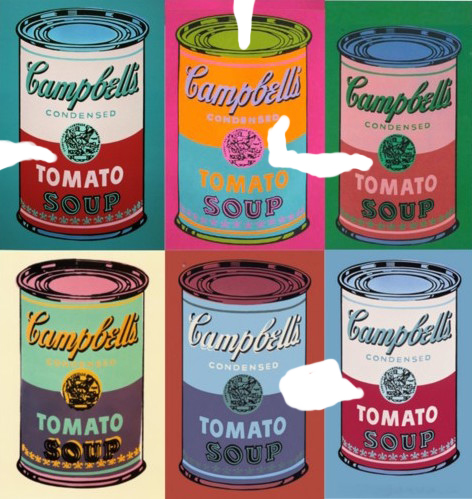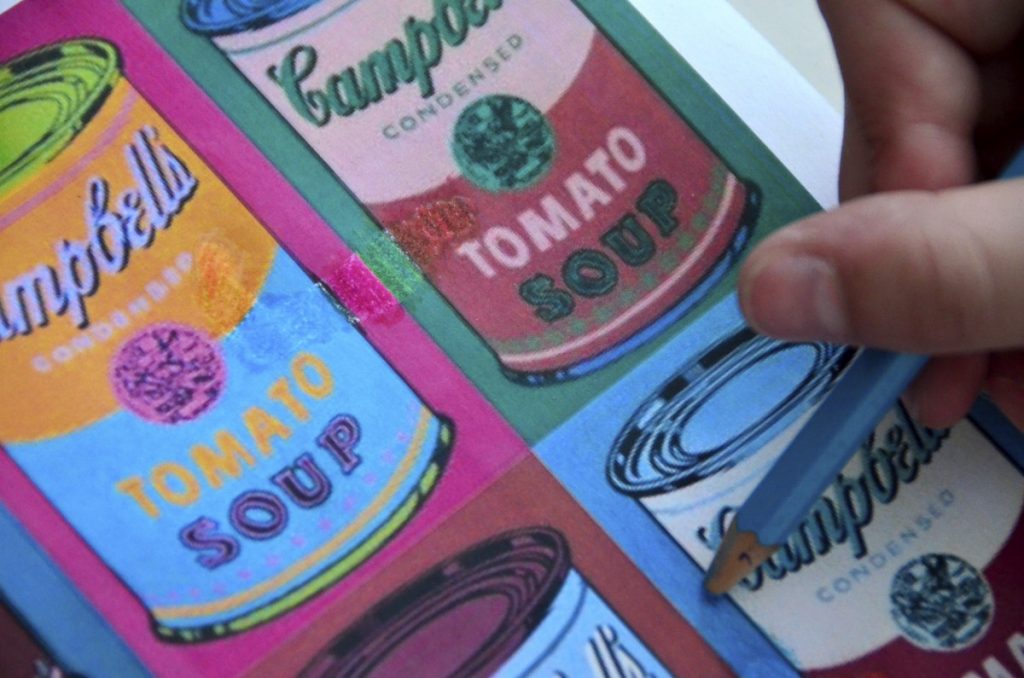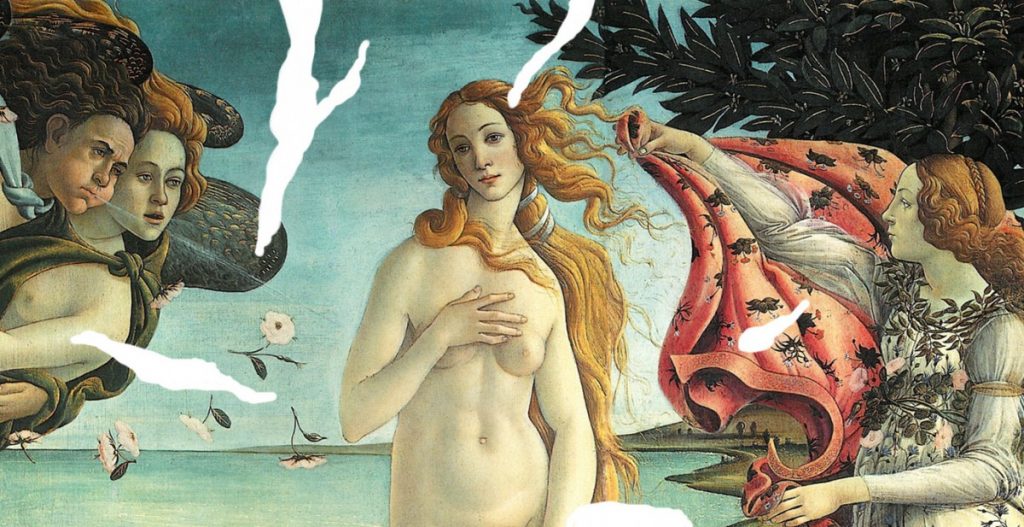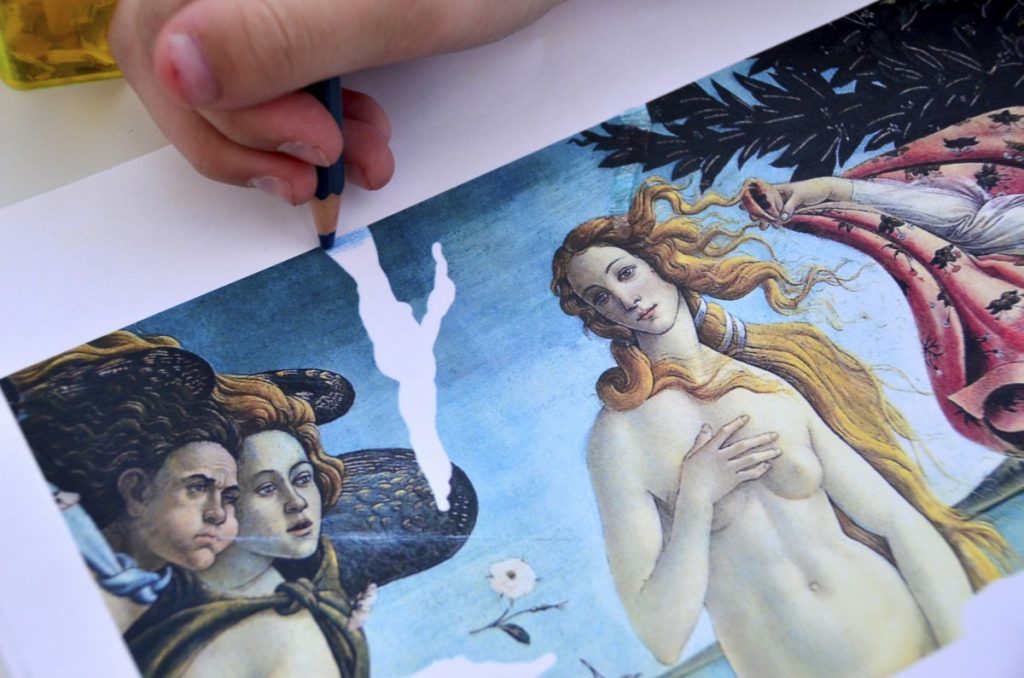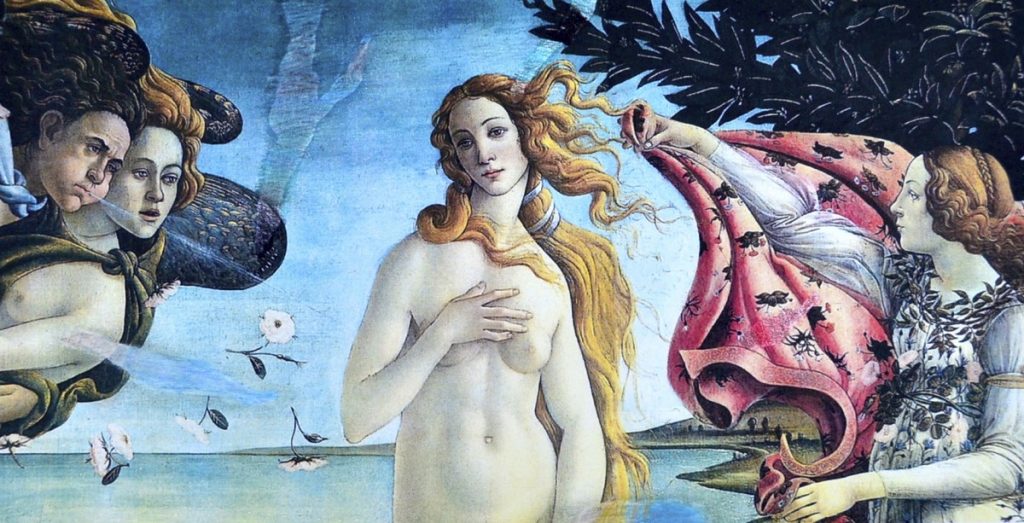 Here below other "damaged" paintings, ready to be restored. Would you try?