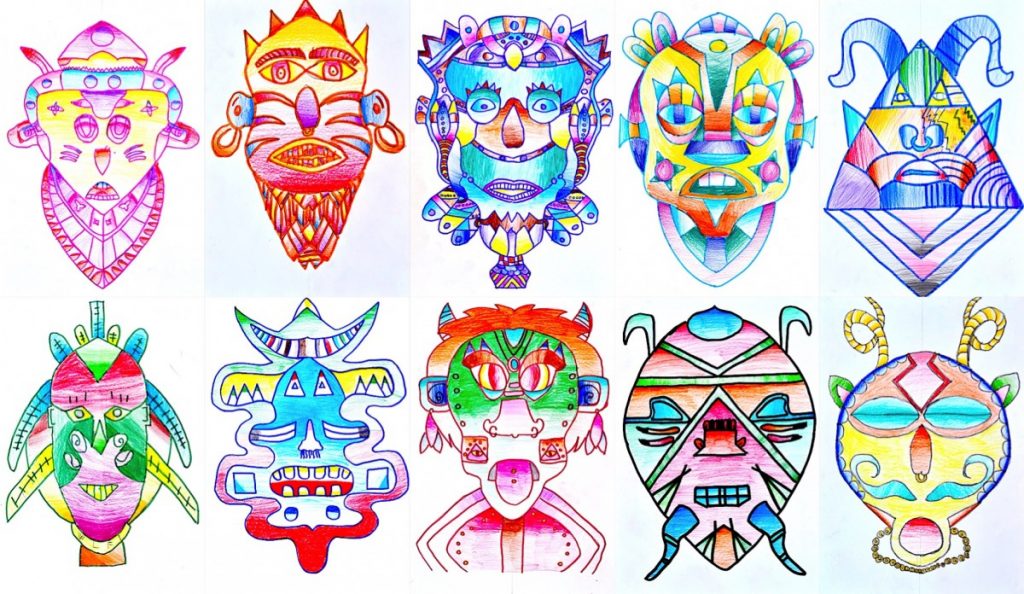 Working on symmetry with 6th Grade students we created these masks inspired by ancient African, Inca and Aztec masks. To create these masks we need tracing paper, drawing paper, a pencil, tape, colored pencils and a colored felt-tip pen.
You start folding the tracing paper in half and drawing just half of a mask with a pencil. Then you turn the tracing paper and trace the other part of the mask on the other half part of the paper. In that way you will obtain the whole mask on the tracing paper.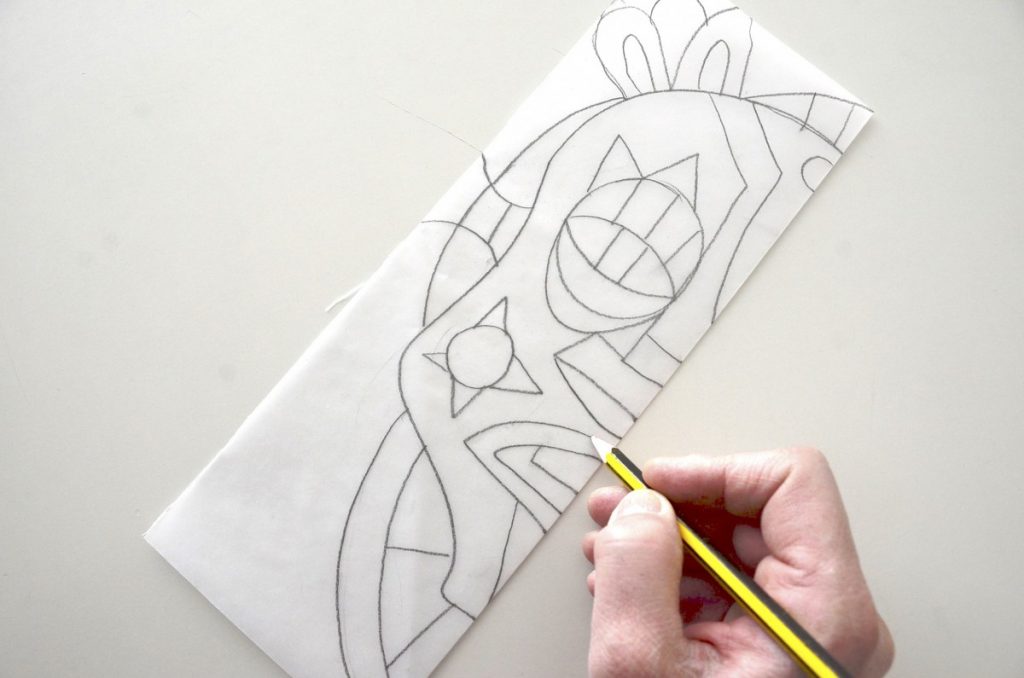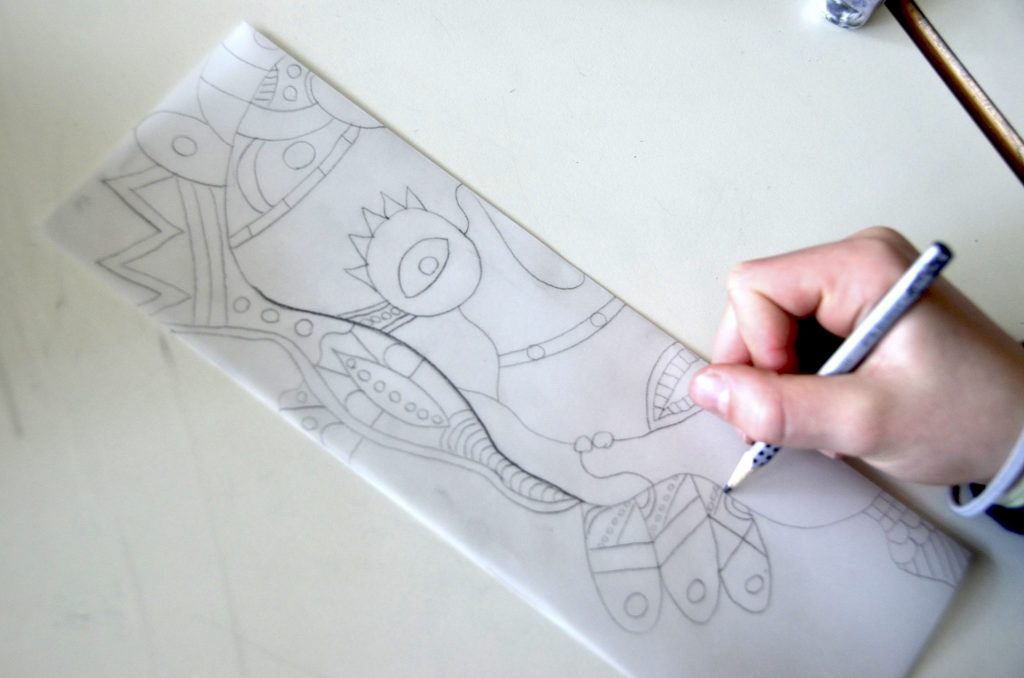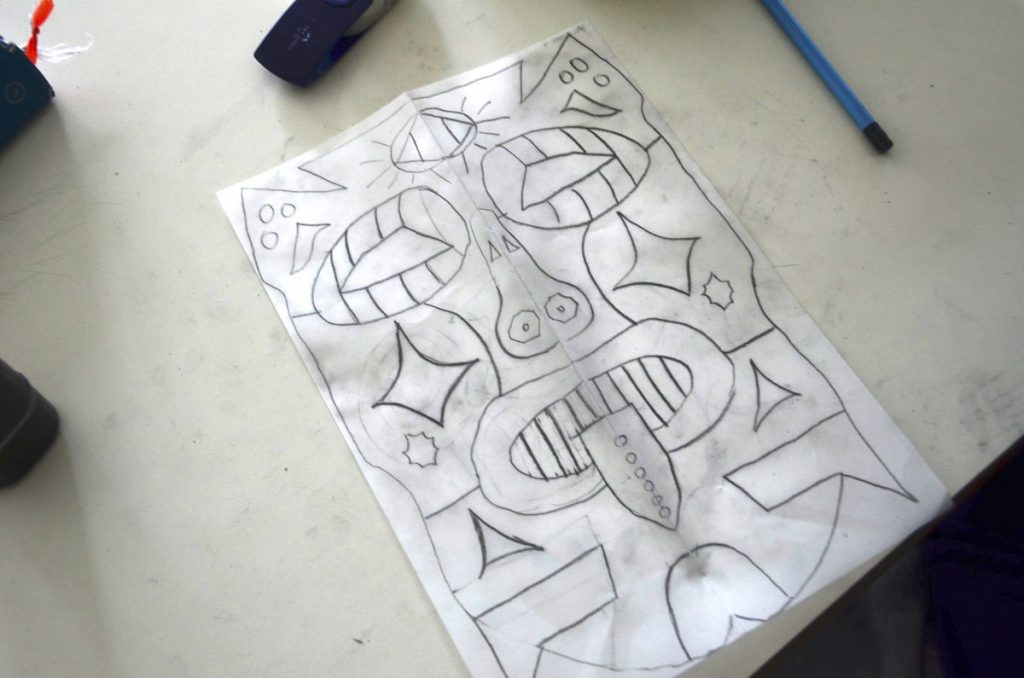 Subsequently you copy the whole mask on a drawing paper, sticking the tracing paper on a window with tape and tracing the lines on a overlapped drawing paper. After that you trace the outline with a colored felt-tip pen.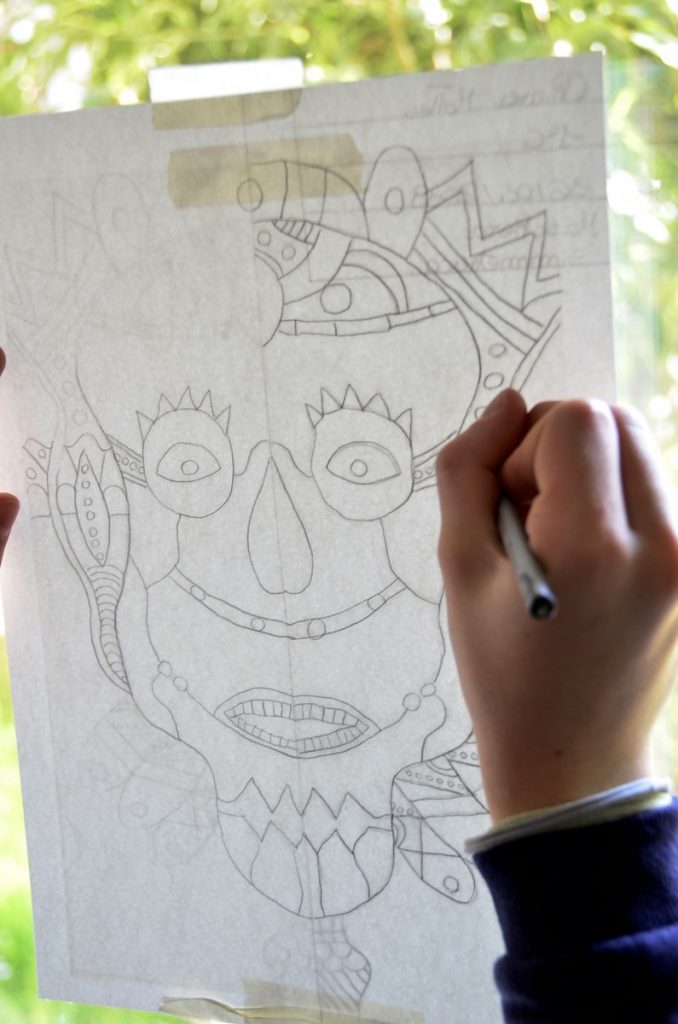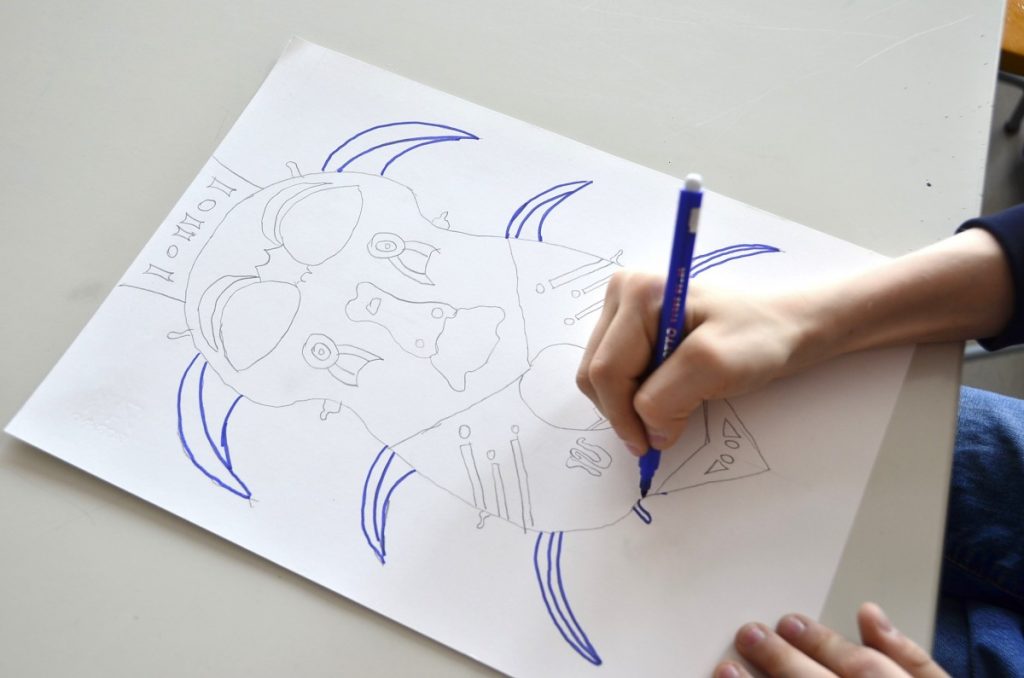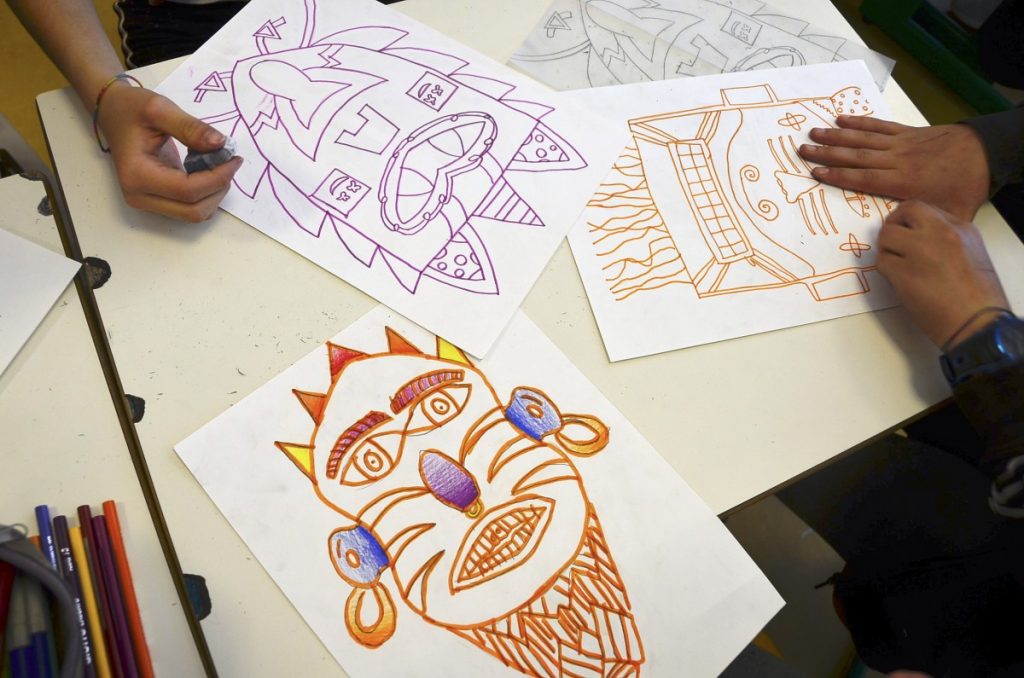 To complete the drawing color the areas with colored pencils. Pay attention to use colors and shade in a symmetrical way