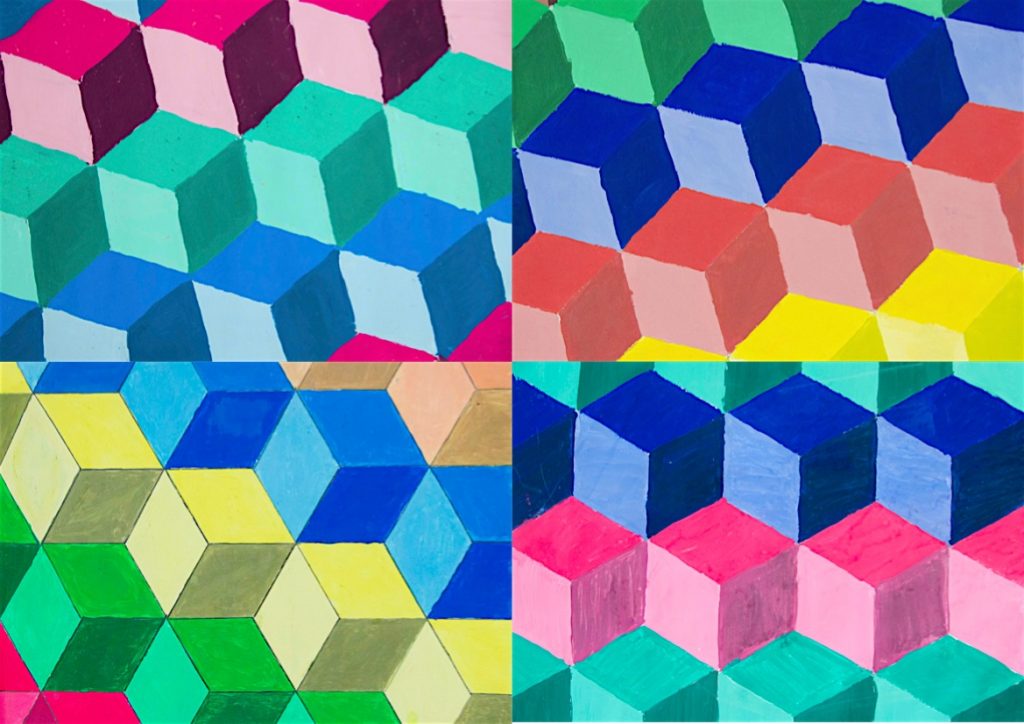 After a lesson about Value as one of the Element of Art, we painted these cubes with 7th Grade students . We used a template to draw the cubes on a drawing paper, tracing them from the worksheet with three cubes, and repeating the drawing until all the paper was full of cubes. We didn't care about the slope of the cubes, so every painting has a different incline of the whole drawing.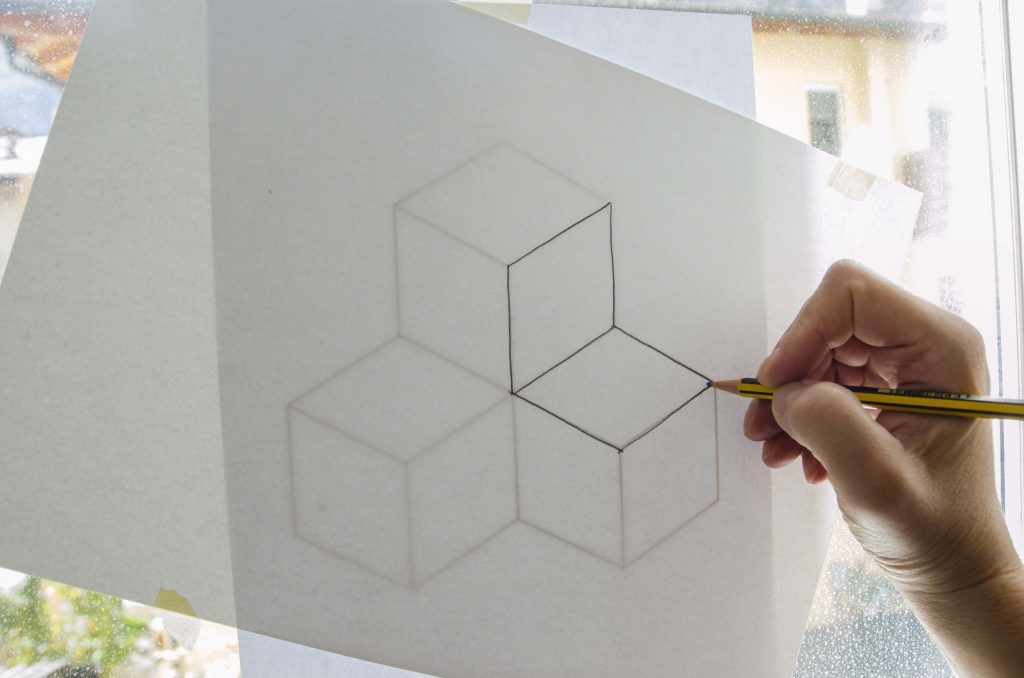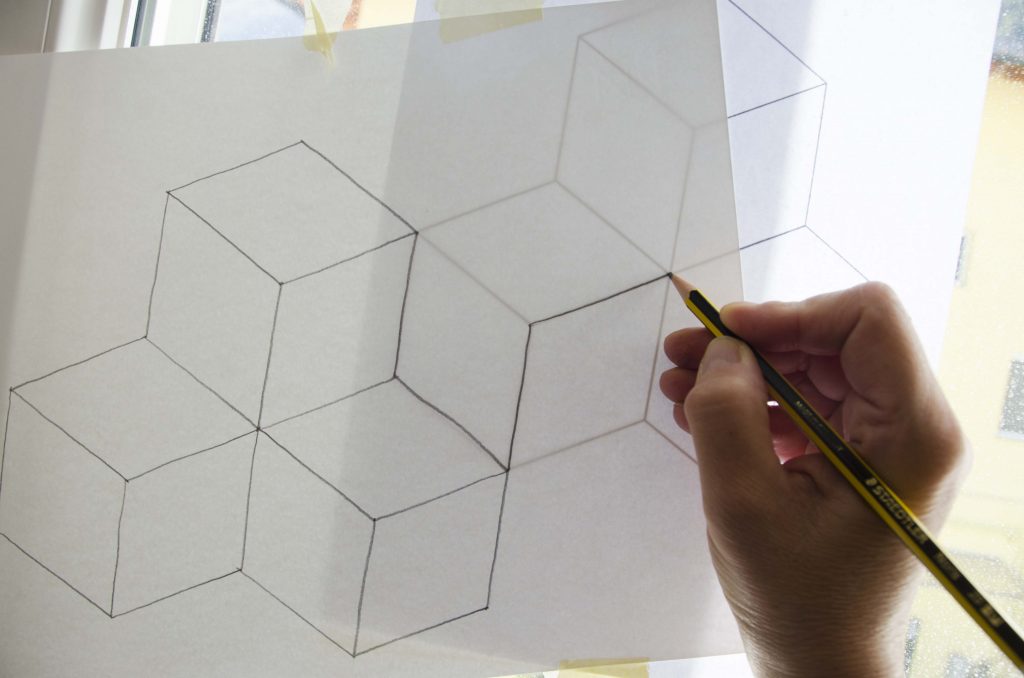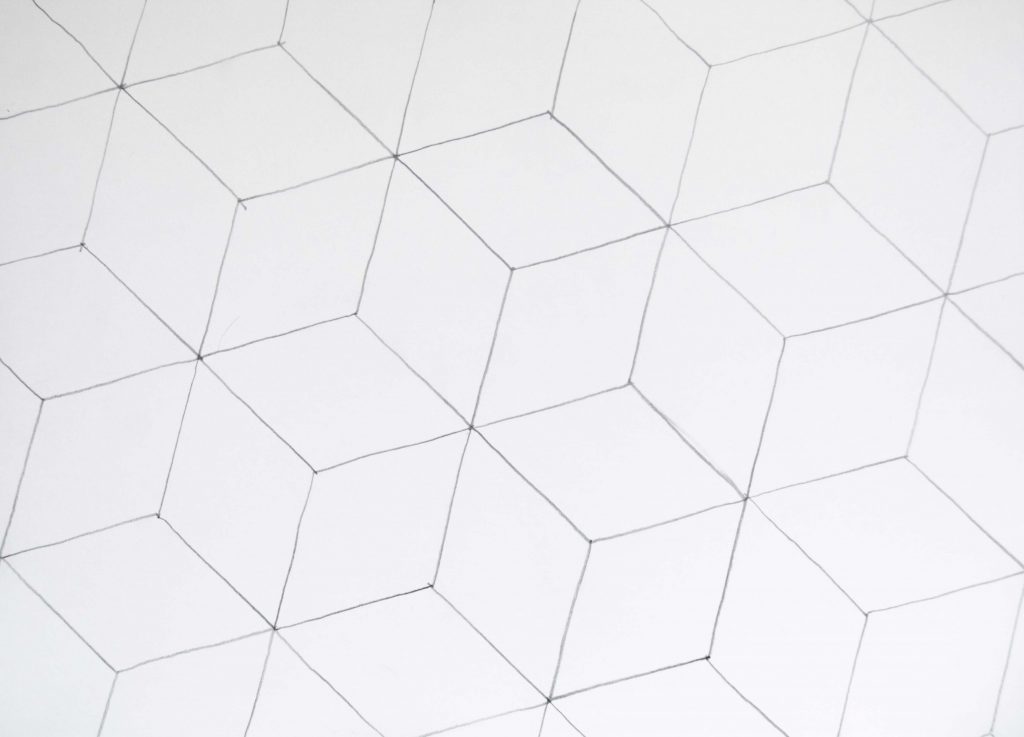 Here below you can find the template: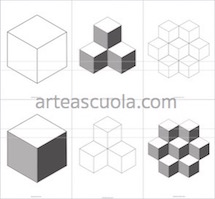 Buy now
First we chose a row of cubes and paint the upper faces with a hue, painting them with this pure solid color. Then we painted the left face with a tint (a lighter color) adding some pure color to the white paint. After that we painted the face on the right with a shade (a darker color) adding a small amount of black to the pure color. We proceeded painting the other rows of cubes, choosing different colors for every row.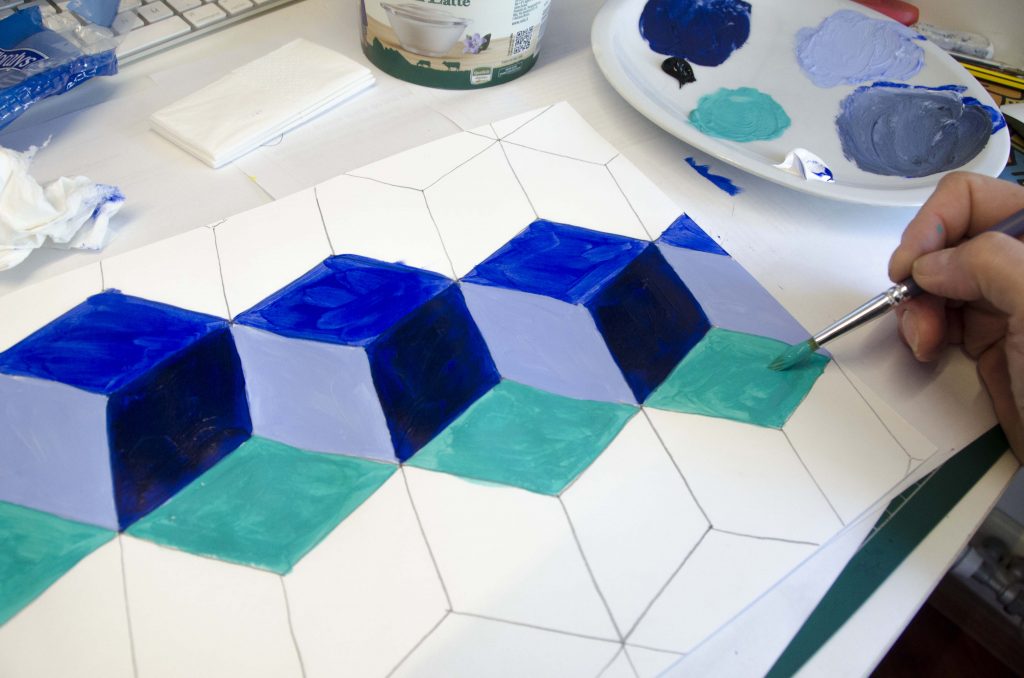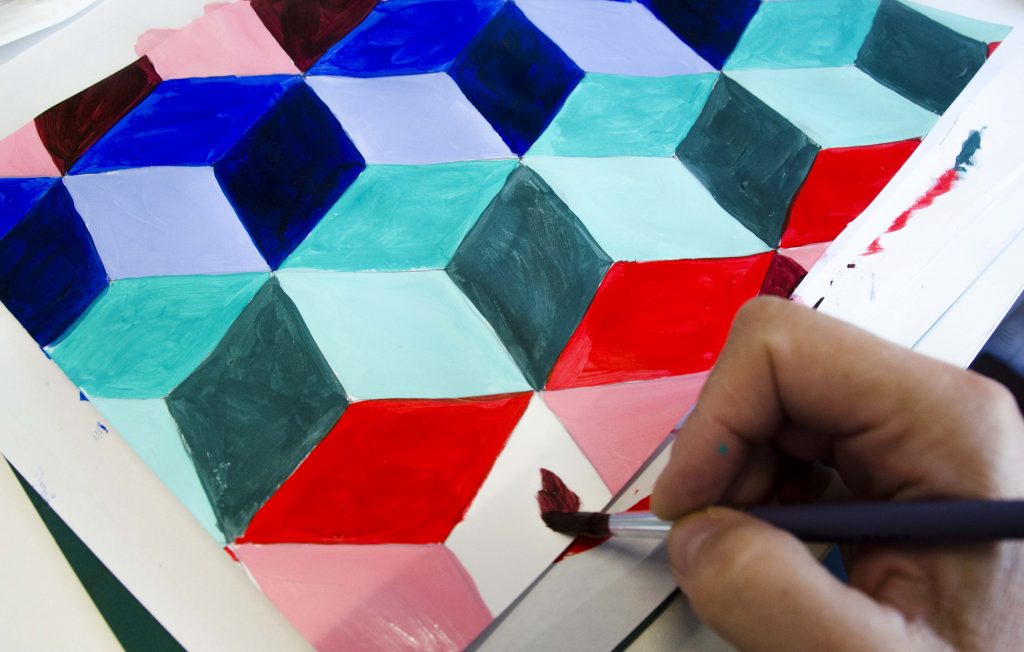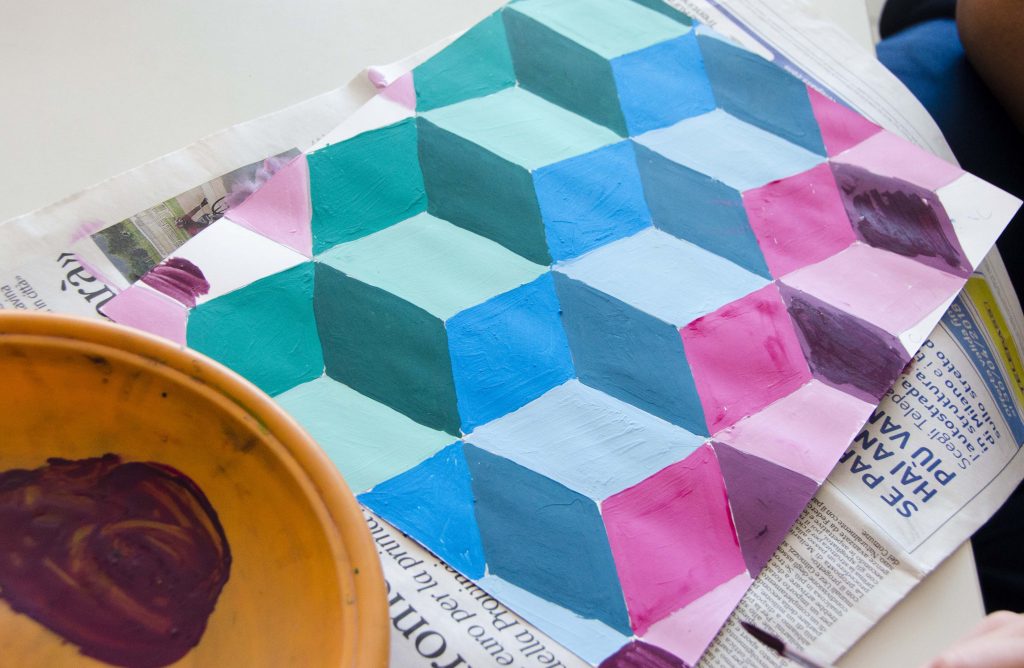 The effect is 3-dimensional and the paintings all together seem a wall of colored cubes, slightly and differently tilted.
Here below the VIDEO TUTORIAL realized by CHAD BROWN from his interesting Youtube channel THEARTPROJECT.