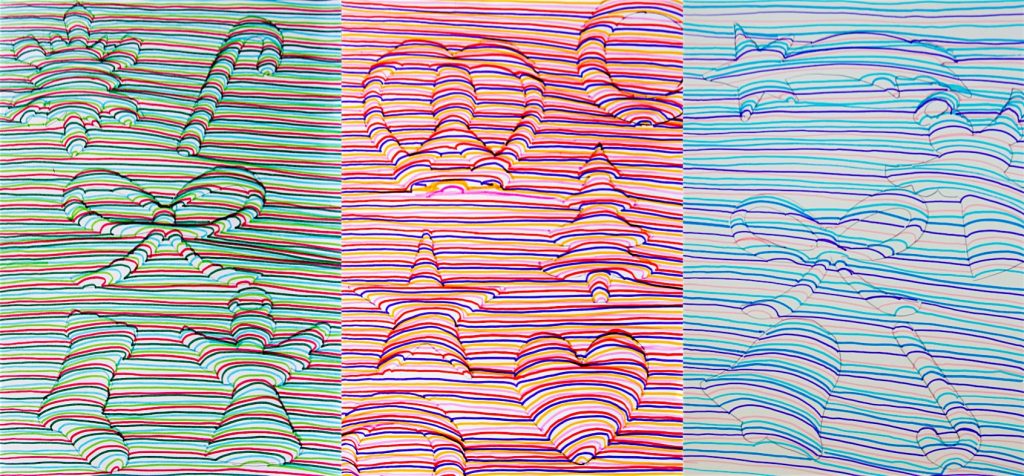 The Christmas decorations are drawn to look three-dimensional using cross-contour lines. Through the combination of colored parallel lines and cross-contour lines we create an optical illusion of volume. In these drawings made by 6th grade students, we traced the outlines of simple Christmas decorations from a printed template. Every student chose five or six decorations and traced them on a drawing sheet in a free composition. You can buy the worksheets with 15 different decorations here below: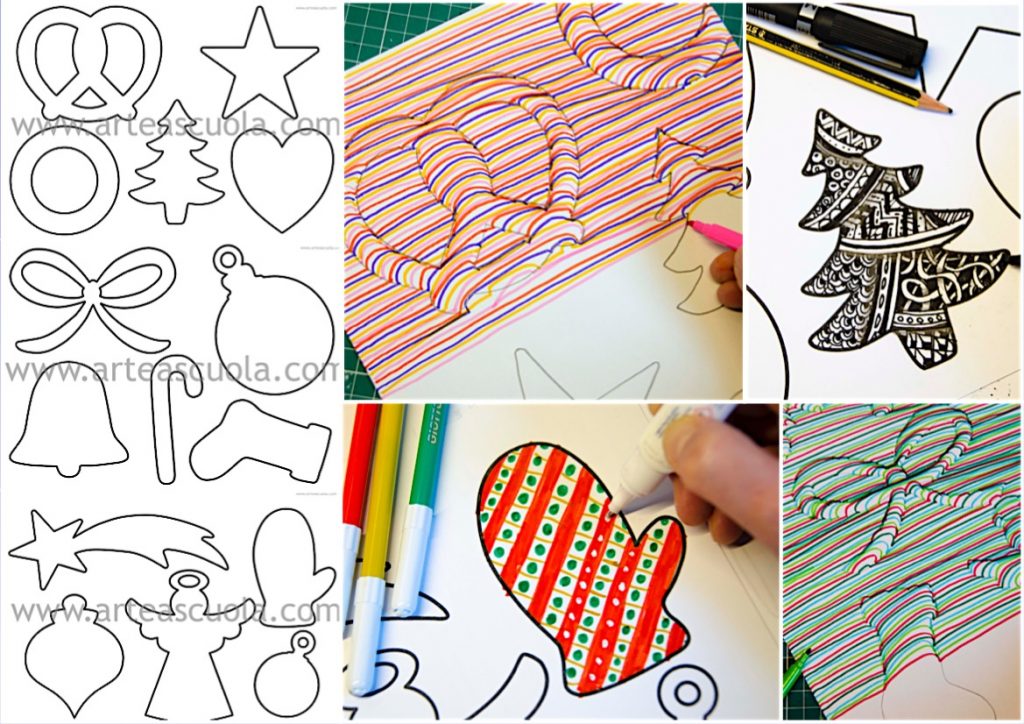 Buy now
After drawing the outlines we chose four or five colored felt tip pens an started drawing parallel lines in sequence. The lines on the background are perfectly horizontal, but when the line meets the outline of a decoration it becomes an arc or cross-contour across the object. Then the line becomes horizontal again on the background. We repeated this method all along the drawing. The objects appear to be embossed striped paper or cloth.
Students learn the importance of lines particularly cross-contour lines in making objects appear three-dimensional.