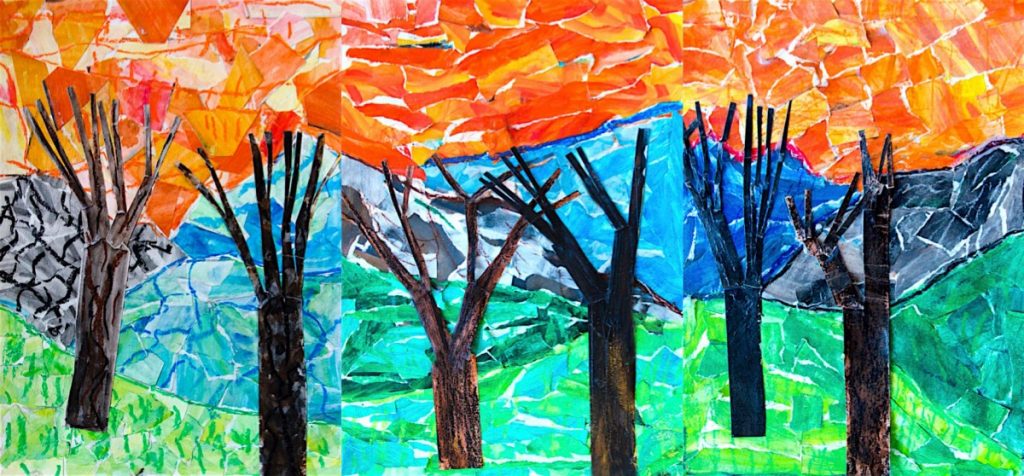 Working in pairs students Students of Grade 6th created these mixed media landscape.
First  we measure the drawing paper with a ruler and draw 6 columns, 5 column are 6 cm wide and the last one is just 3 cm wide.
Second, we paint the drawing paper with watercolors, painting every stripe with a different range of colors:
– Light green for the grass,
– Dark green for the hill,
– Grey for the first mountain,
– Blue for the second mountain,
– Orange for the sky.
– Dark brown for the last thin stripe, it will be the tree.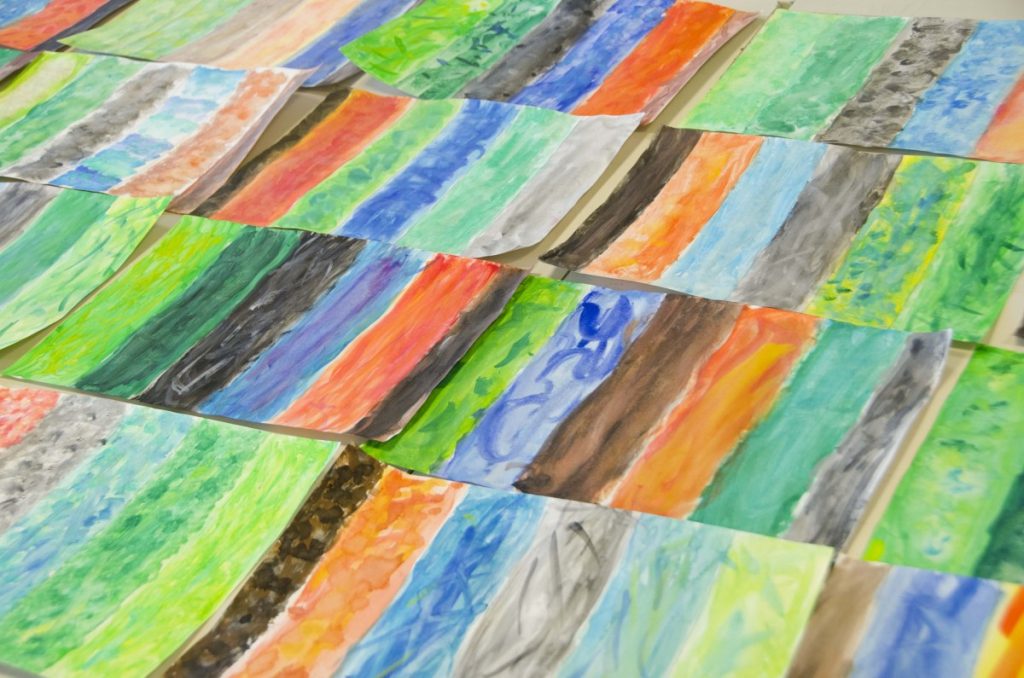 After that we draw a simple landscape on a new drawing paper: we draw the grass, the hill and the mountains with a pencil.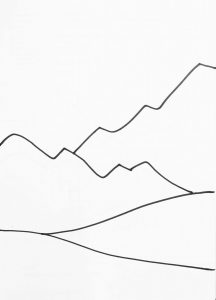 Afterwards we rip the painted paper with hands and paste the pieces on the landscape drawing. We don't rip the last brown/black stripe
Subsequently we draw some lines with oil pastels to highlight the outline of mountains, hills and grass. We also decorate the areas with some lines.
To create the trees we cut the brown/black stripes with a scissor and paste them on the landscape.
Finally to put one final touch we varnish the landscape with water-based transparent paint, to cover the whole collage and give it a shiny and rigid consistency.