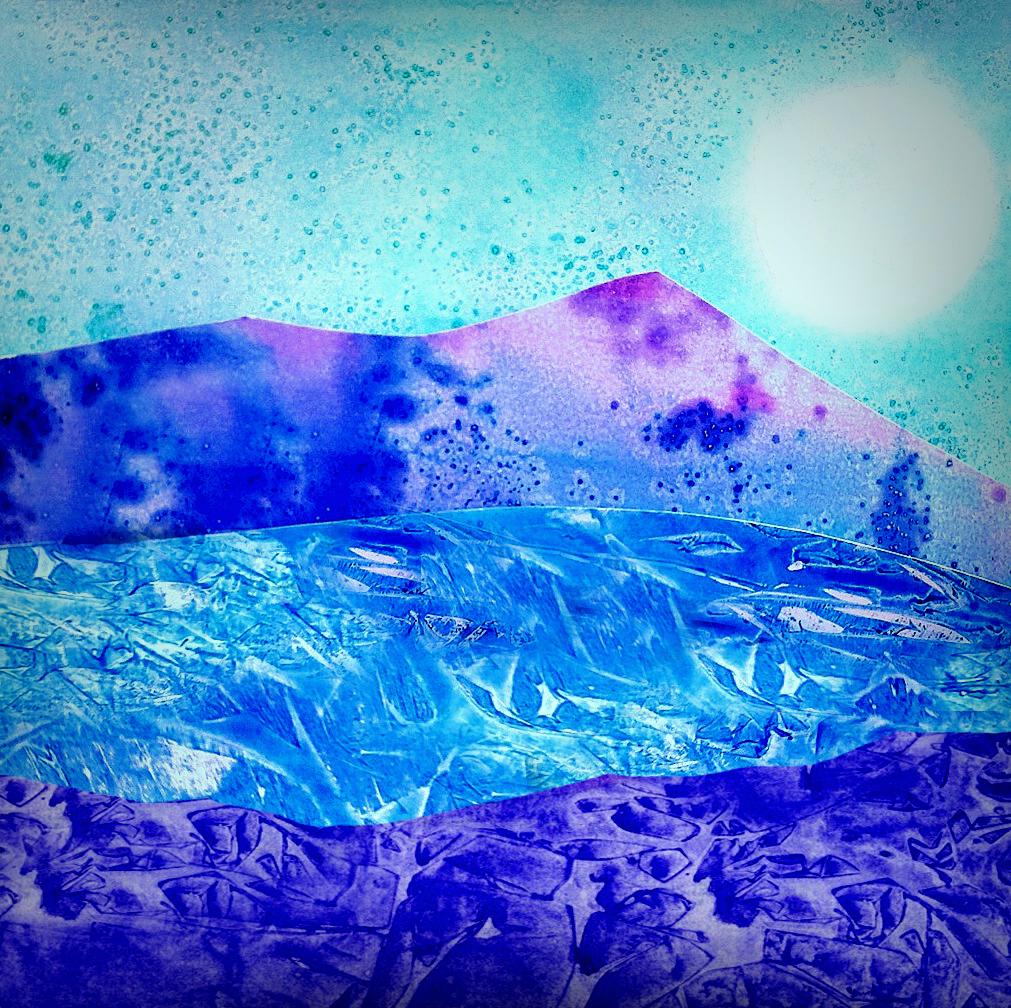 We prepared some Polars Landscapes painting with watercolors or gouache.
We used several simple techniques to create different textures in order to achieve various effects in the landscape. This exercise is inspired by the amazing blog of Gail Bartel: That artist woman. Each student tries techniques on different sheets and then the sheets shall be cut and shared to create different landscapes with collage.
– gouache paintings or watercolors
– kitchen paper and a glass (for the sun)
– salt (for the sky effect)
– cling film  (for the ice effect)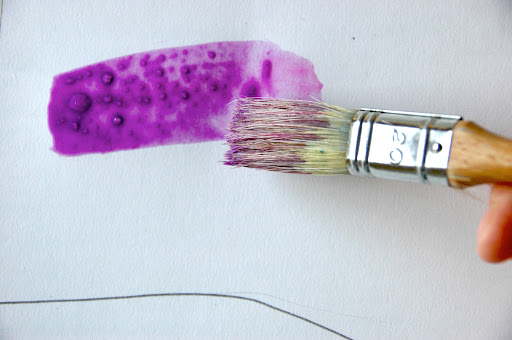 quickly put the color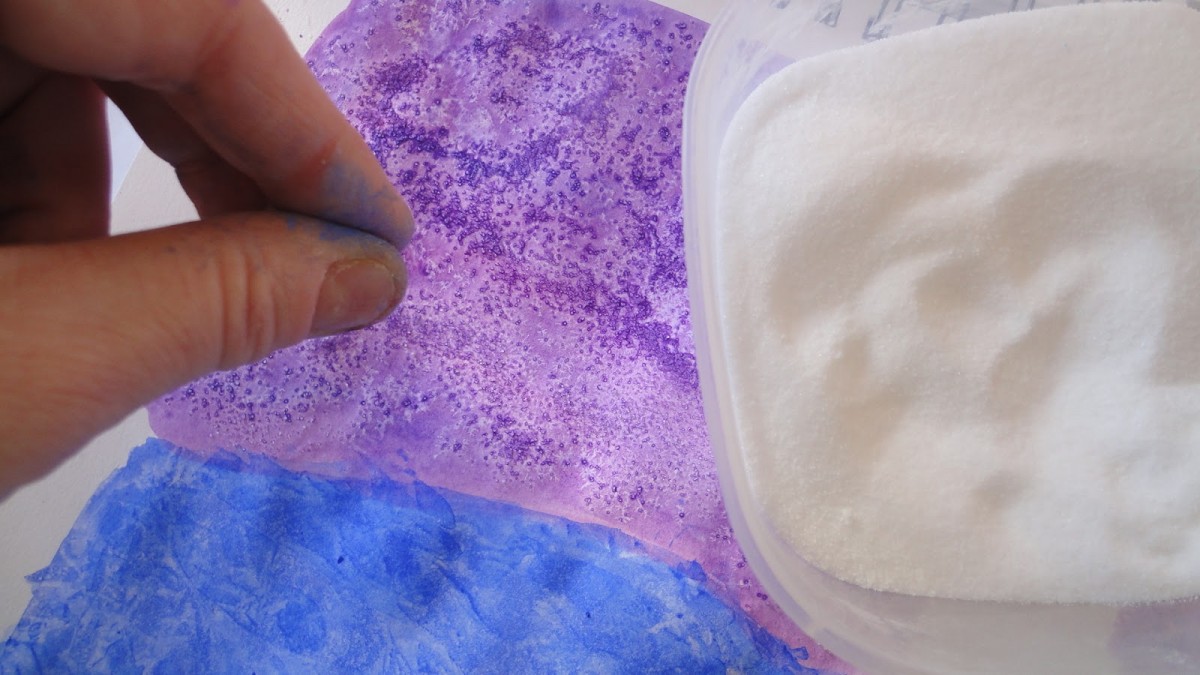 put salt on watercolor still wet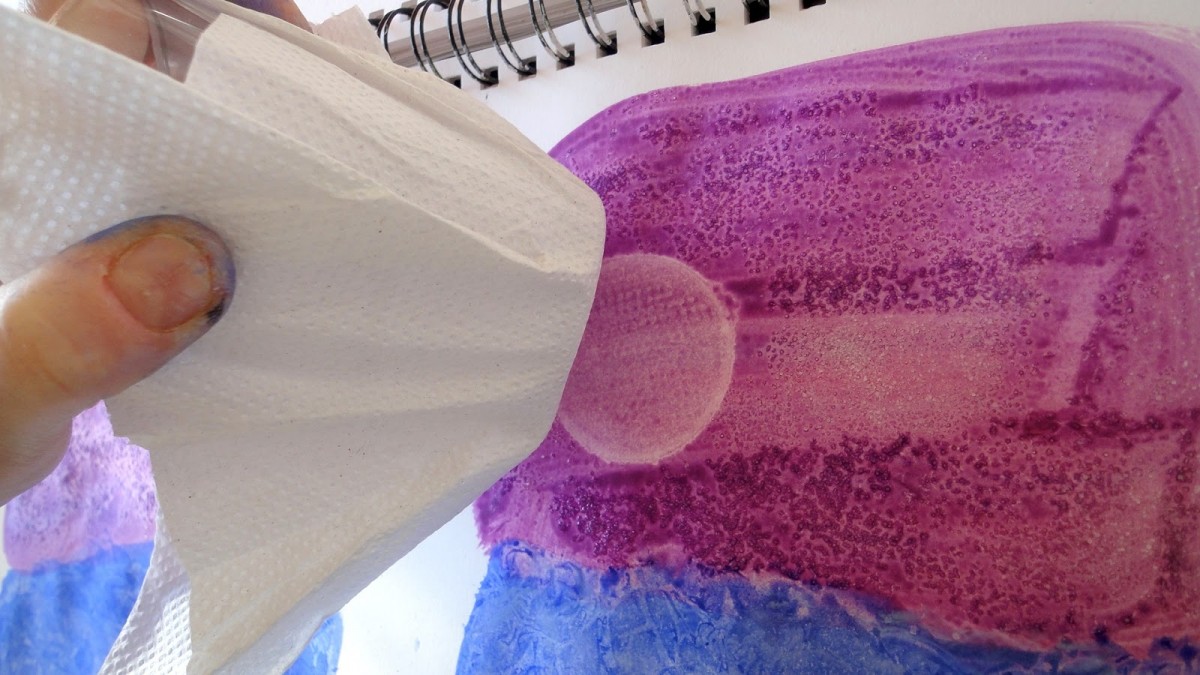 paper towel on the bottom of a glass:
when the watercolor is still wet absorbs the color to make the sun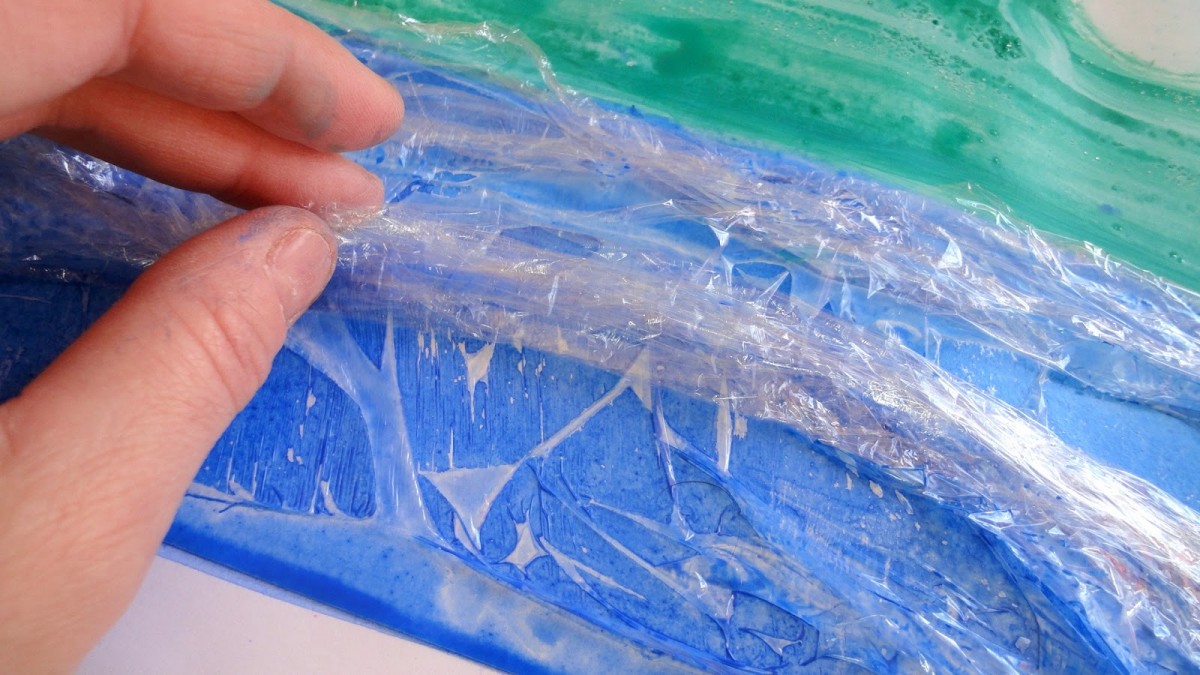 cling film on wet watercolor creates the effect of ice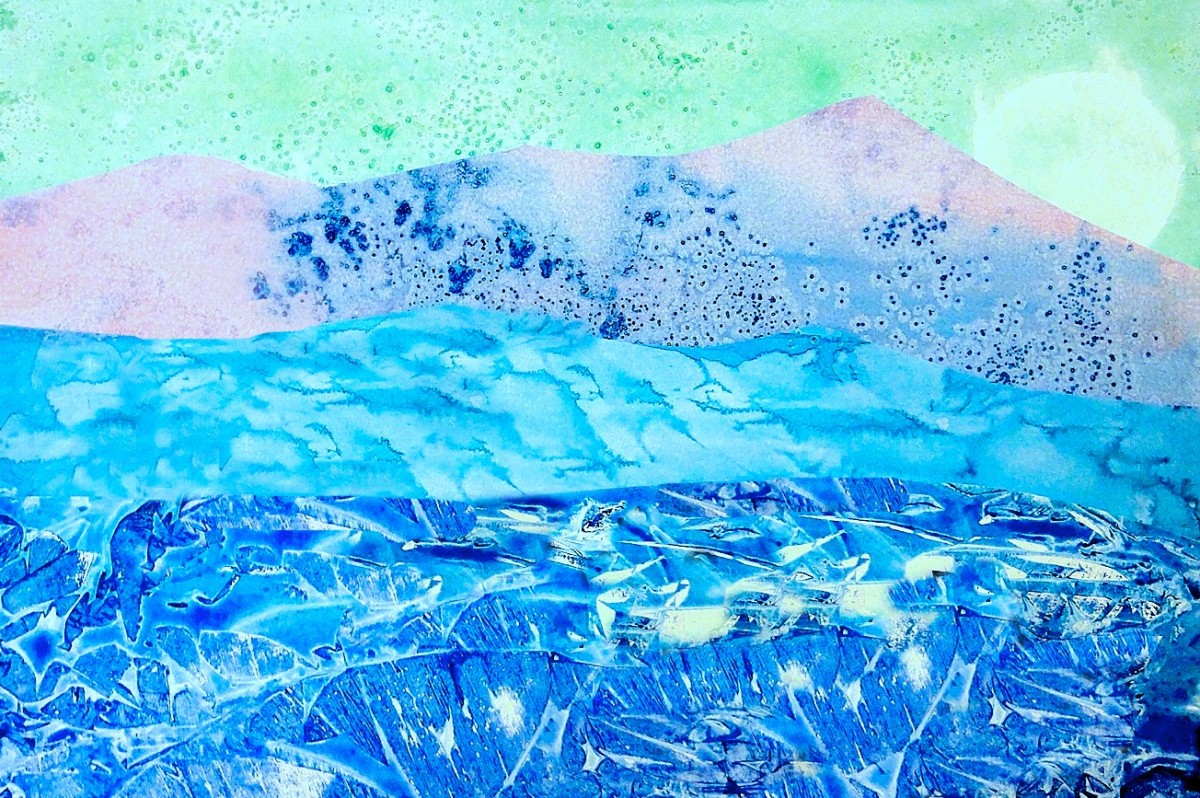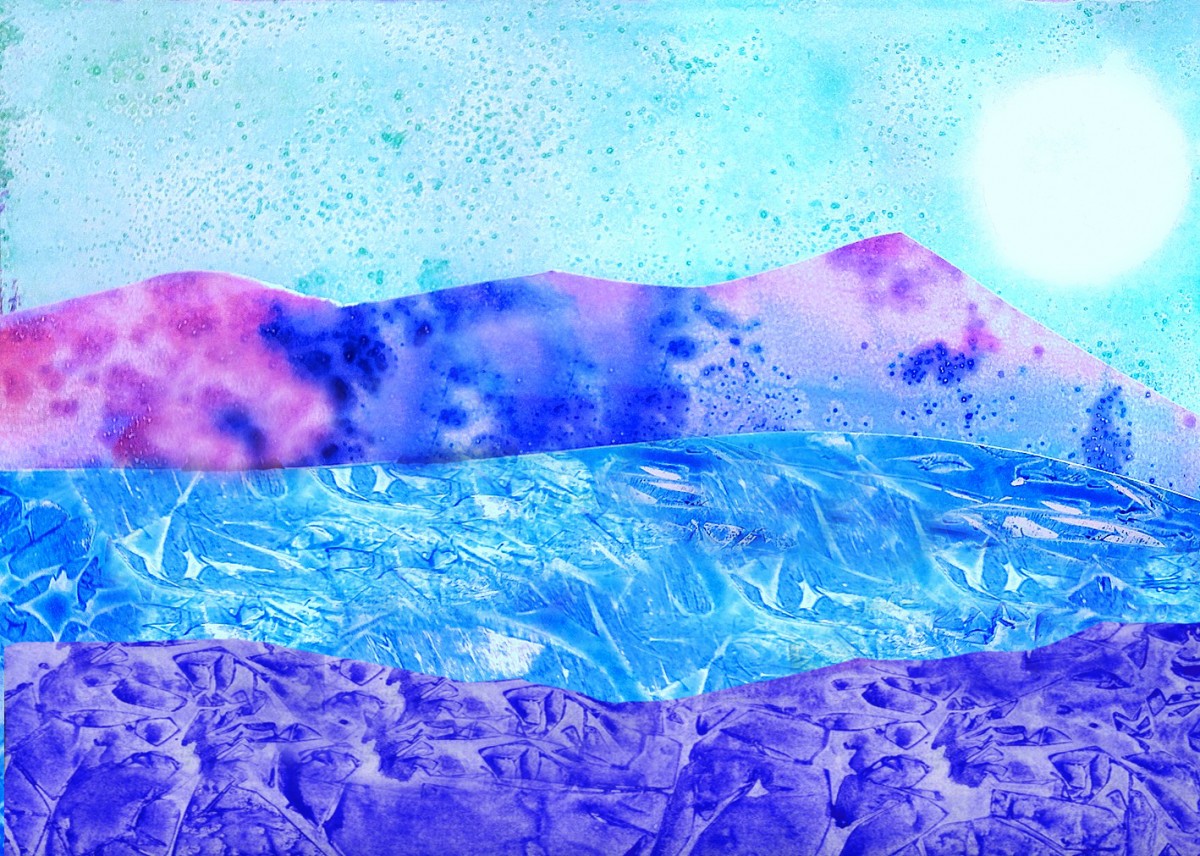 For lessons about Arctic and Antarctic animals you can also draw some polar animals on the landscapes: NORTH POLE with white bears and igloo and SOUTH POLE with penguins and seals. You just need pencils, black marker, white paper, scissors and glue.