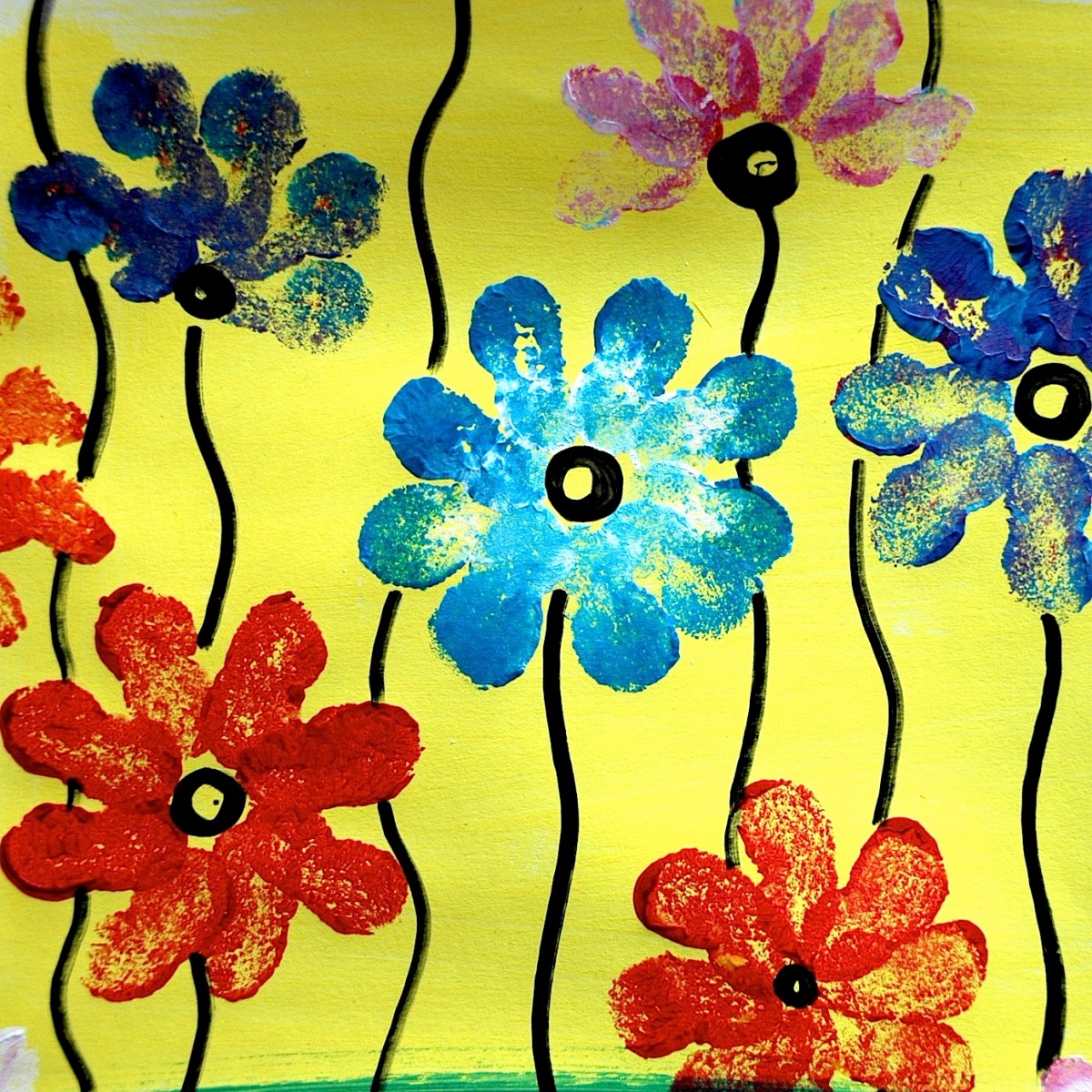 In a parcel sent to my home I found these polystyrene
-foam packaging chips and I thought how to use them, instead of throwing them away!
You can use them as a stamp to print flower petals, and here is our flowery meadow!
You can use tempera or acrylic painting. First you paint a simple background in solid colors, then you print the flowers whit other bright colors. At the end you can draw the stern and the central pistil with a black marker.