A large poster inspired by Robert Delaunay, who with his colored circles gave us one of the most beautiful works of abstract art. The poster consists of 25 pages, each with a portion of the work, ready to be assembled together to obtain an image about 120 x 95 cm. Here below you can buy the 25 worksheets with the instruction.
In this collaborative work each student decorated his part with different felt pen patterns. The task for the sixth grade studenti was to create colored patterns in each area, trying to use more colors and inventing different motifs.
A checklist helped the students try to reach the goals:
did you create different patterns?
Did you use at least two colors for each pattern?
Have you created areas full of color, alternating with empty areas?
Have you filled all areas of the sheet with patterns?
Did you finish the job on schedule?

By assigning two points for each task each pupil was also able to self-evaluate their work.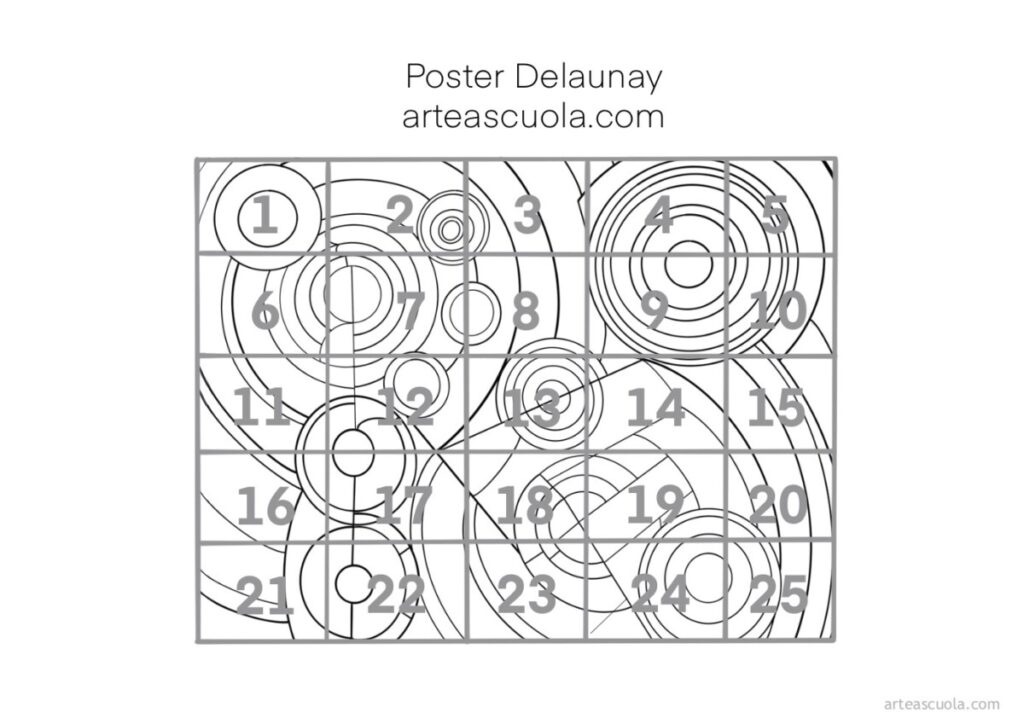 Here below an amazing Delaunay Poster from Texas! It has been made by 4th and 6th grade homescoolers kids from Dallas, Texas, USA. The art teaacher is April Margot Townsley, thanks for sharing your great work!!