To create this mixed media painting inspired by the famous Monet's Waterlilies we need: a drawing sheet (24×33), a ruler, oil pastels, watercolors, a paintbrush, or a water brush. In the video tutorial below we can follow all the steps.
We created these paintings with 8th-grade students after studying the Impressionists. We observed the many versions of Monet's Waterlilies, that he painted in his Japanese style garden, in his house in Giverny.
Here below the video tutorial and the pictures step by step:
First we drew the curved bridge, directly with oil pastels: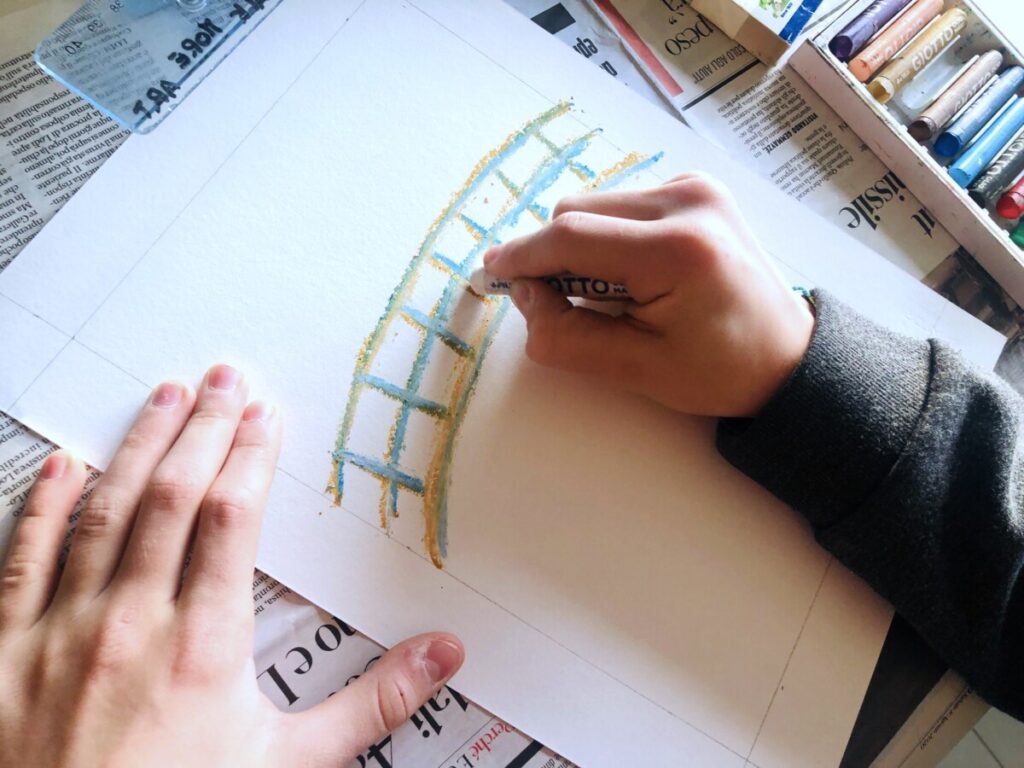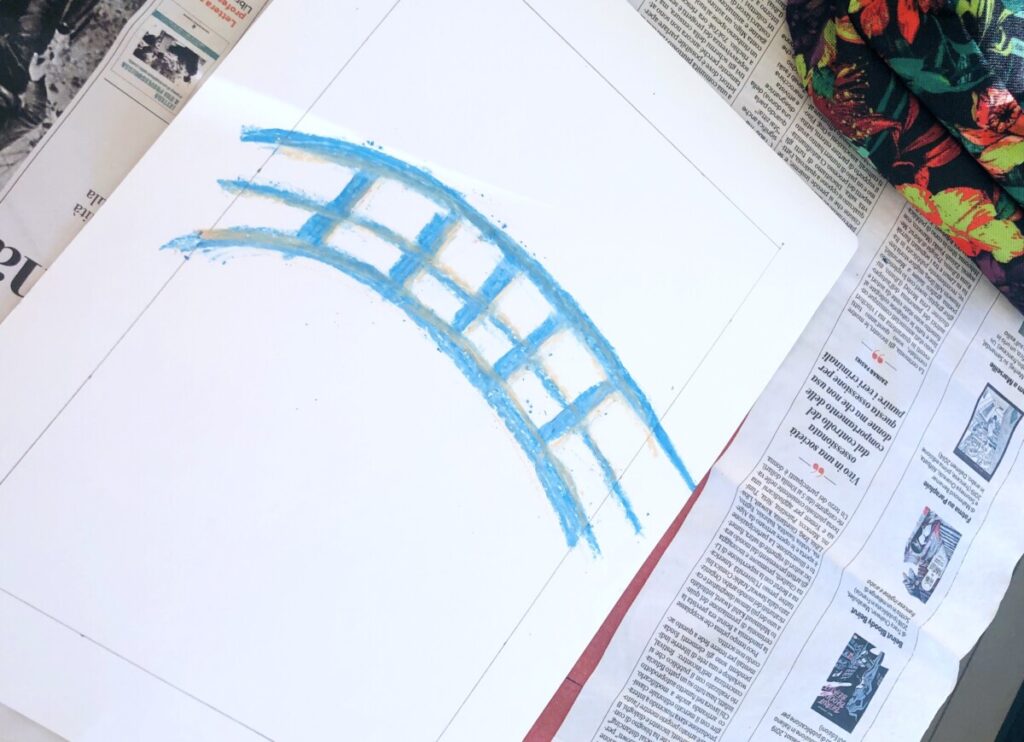 After that we painted the garden over the bridge with watercolors, using curved brushstrokes, and then we painted the water of the pond with VERTICAL brushstrokes. The colors are mainly blue, green, yellow, and brown. In this painting step remember to fill all the surface, without leaving white spaces.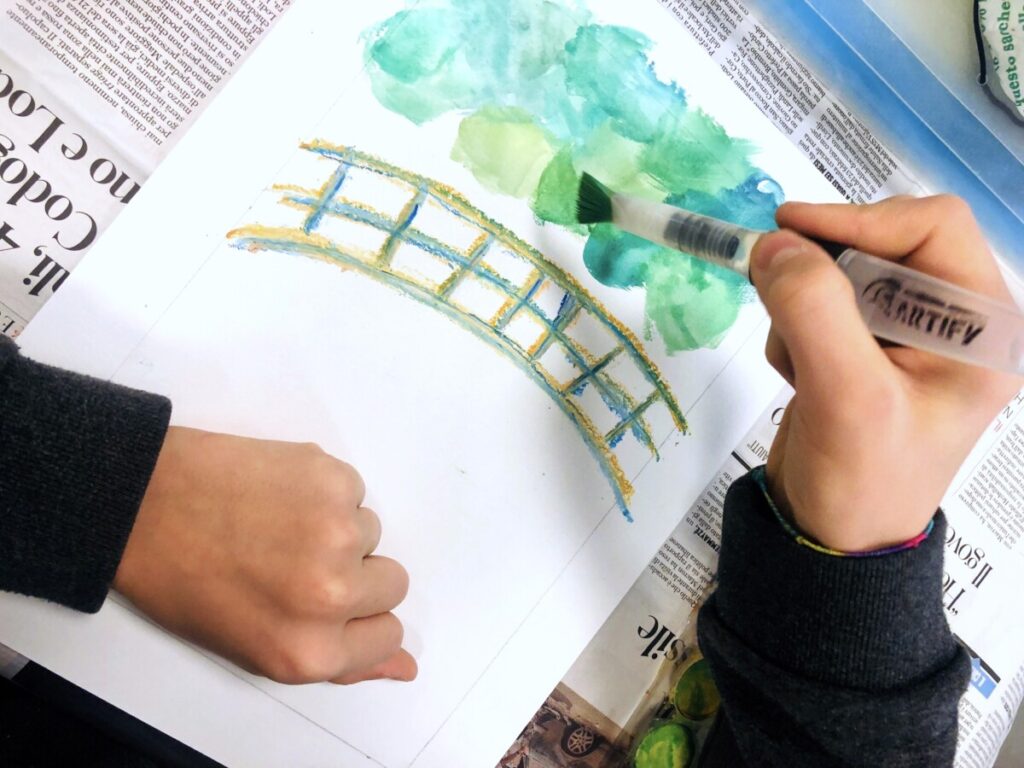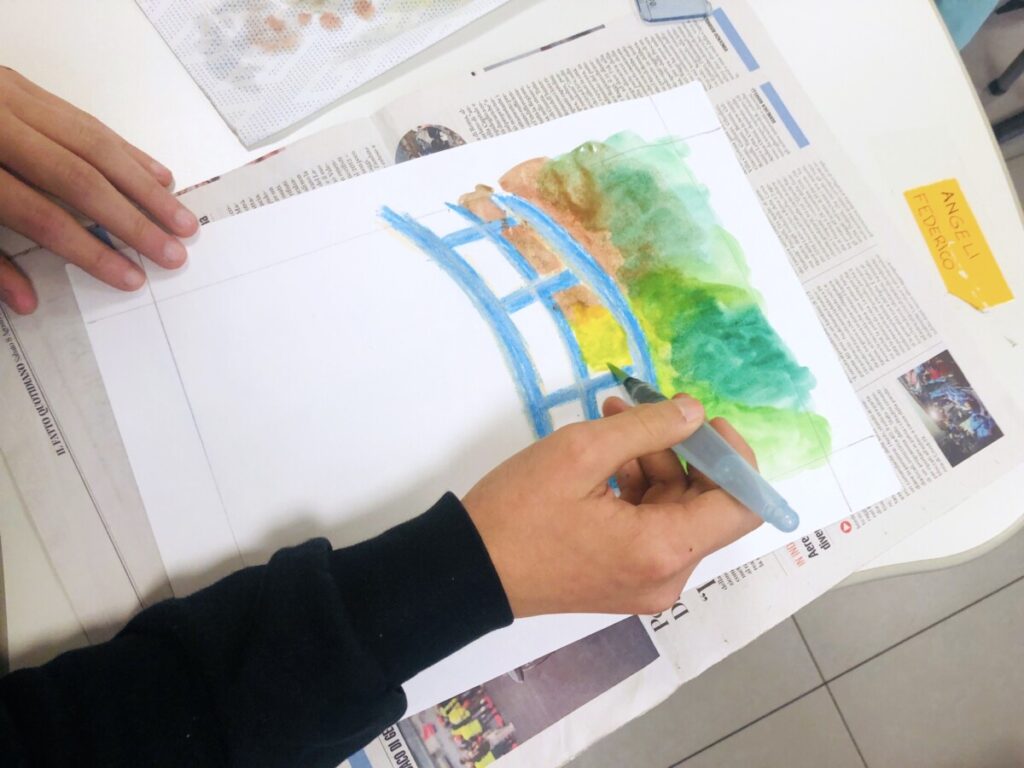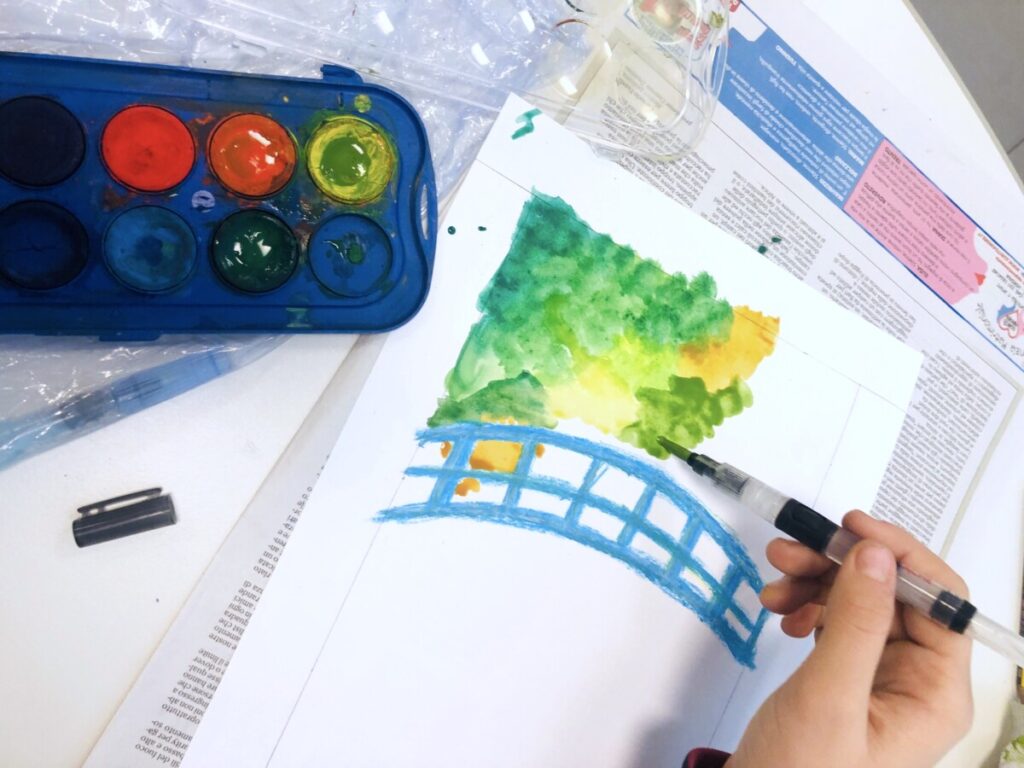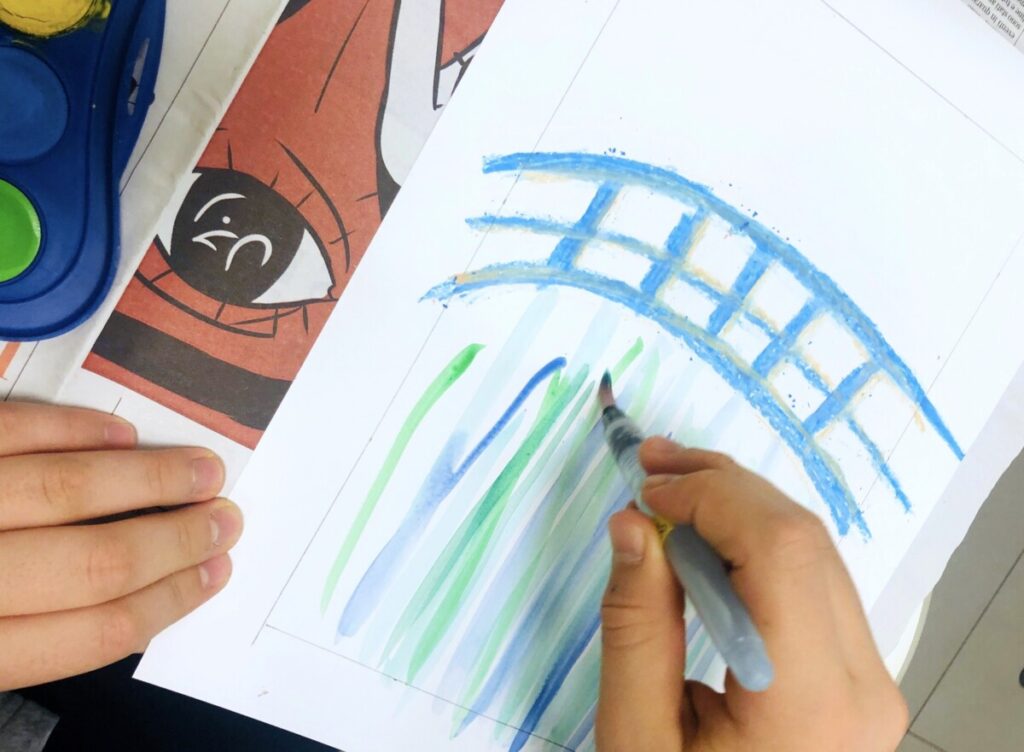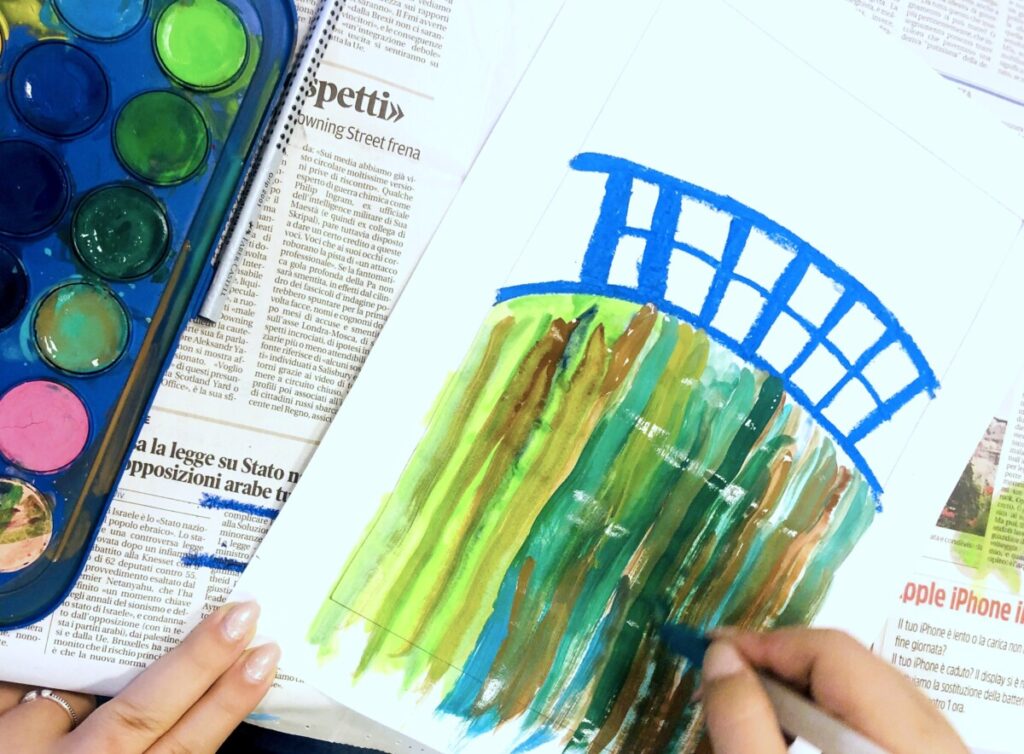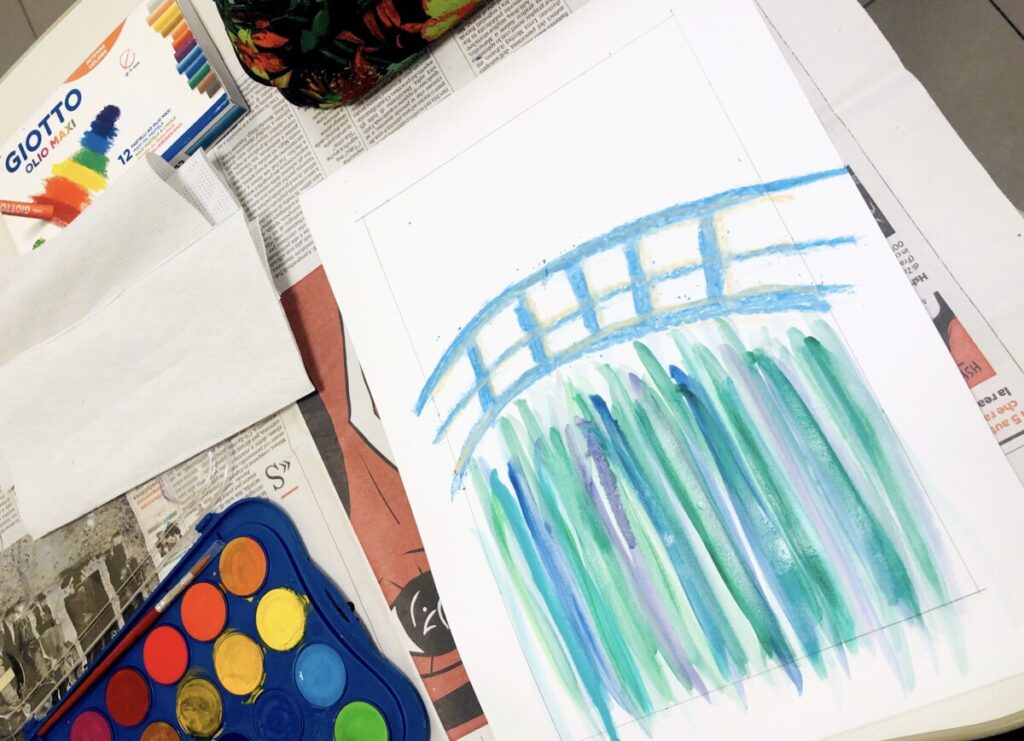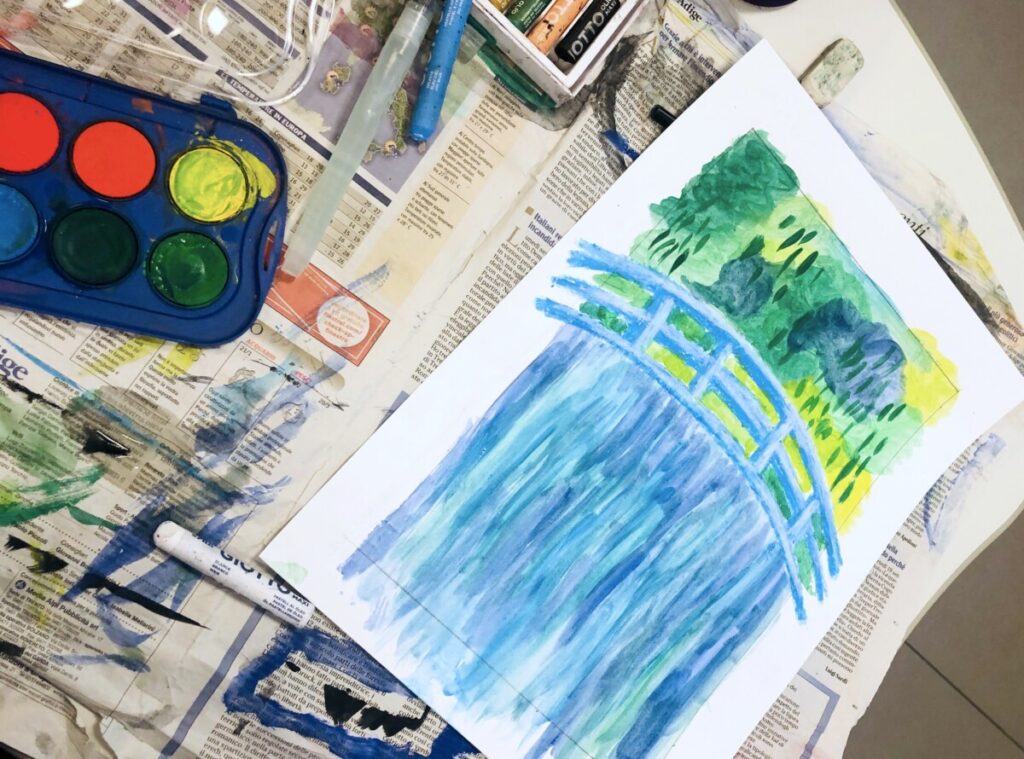 When the watercolor is dry, you can draw the water lilies with oil pastels. Draw some flattened ovals with white, yellow, pink pastels. Take care to draw larger water lilies below and smaller ones above to give a sense of depth. To complete the flowers draw some shadows under the bottom edge of every waterlily with a dark color (blue, dark green or brown).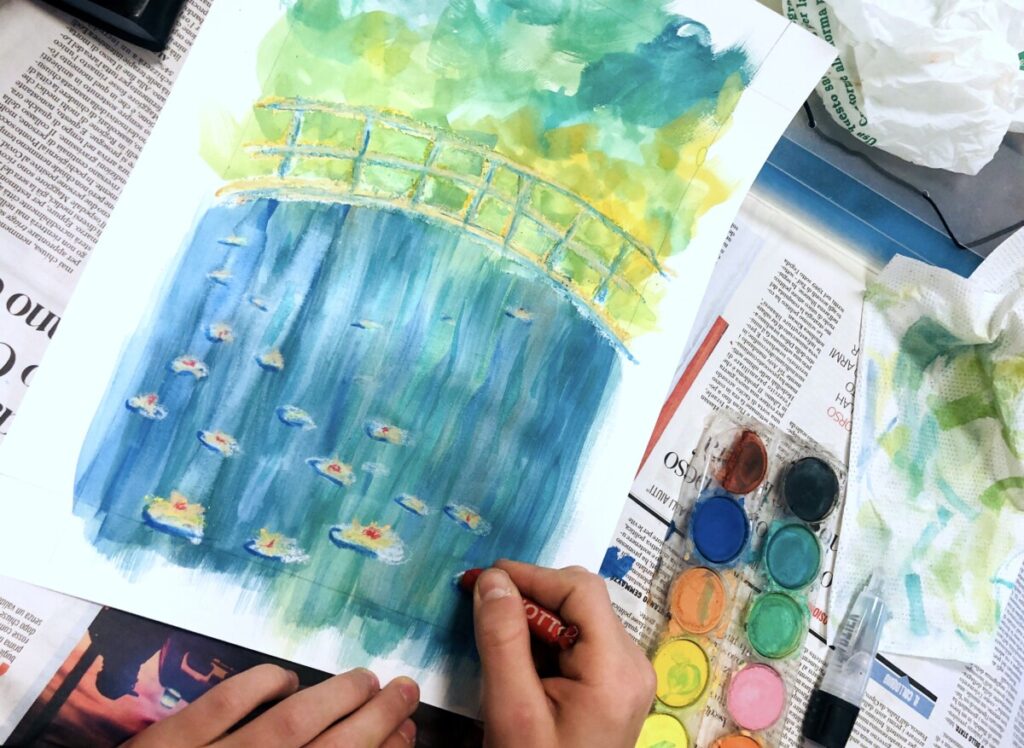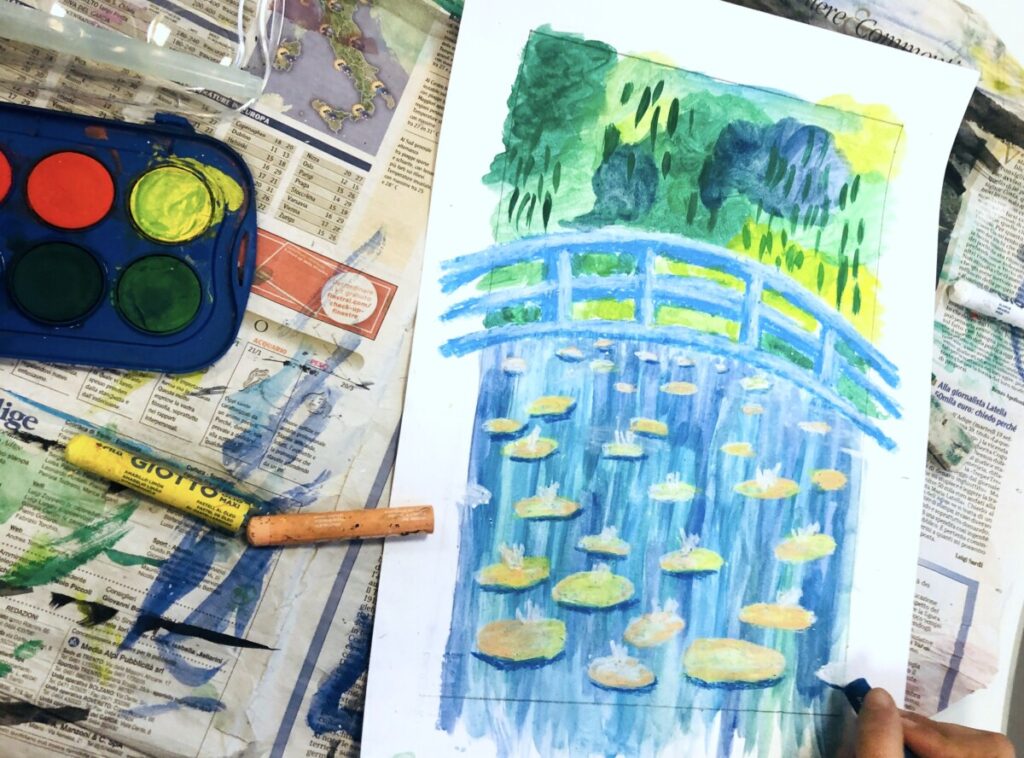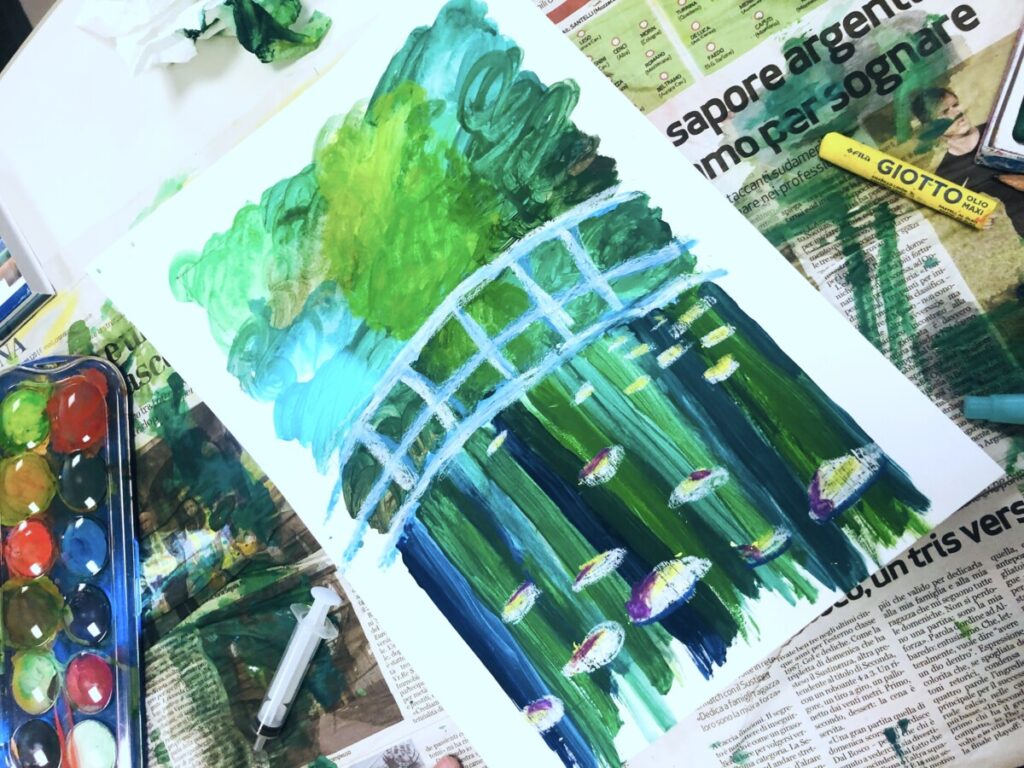 To complete the work cut out the painting and paste it on black cardboard. Beautiful simple and effective!!