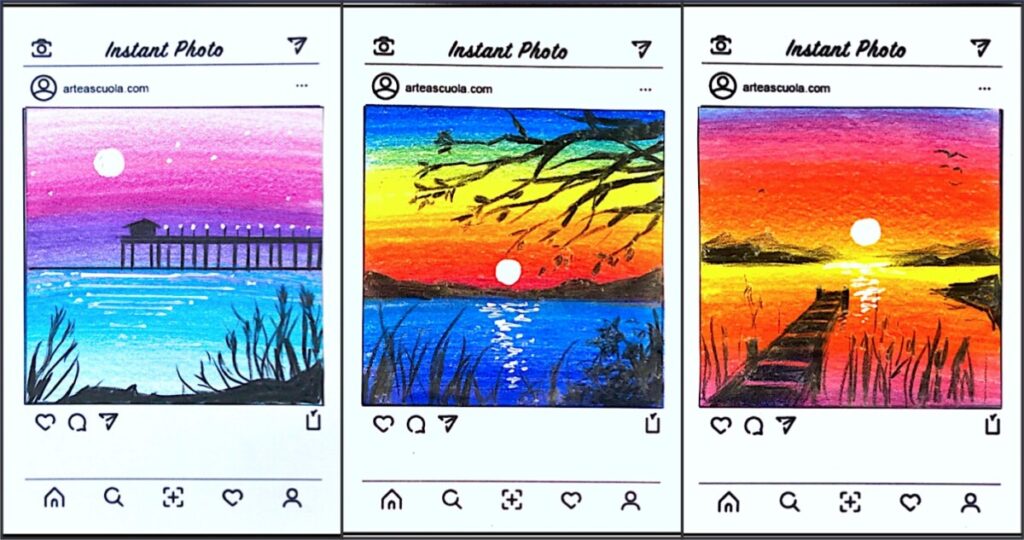 These small landscapes are created in the common style of social network or instant photo. The square format is suitable to draw nice landscape with few colored pencils creating depht and space. Starting from the colored background we used just colored pencils, blending them to create chromatic values.
It's better to start from light colors and overlap light layers of colors, in order to obtain the shaded background. Start blending colored pencils with light layers from light colors to dark colors. You can use a liquid corrector for white details. Cut out your landscape and past it on the worksheet.
You can create depth by drawing different objects in the middle ground and in the foreground, as backlight silhouette on the colored background.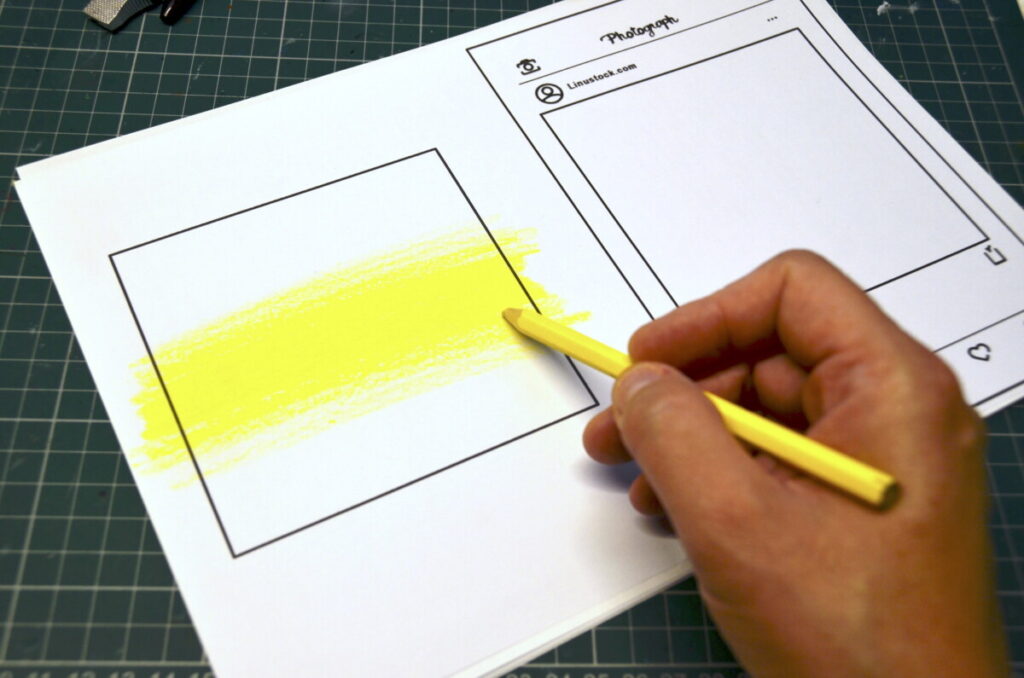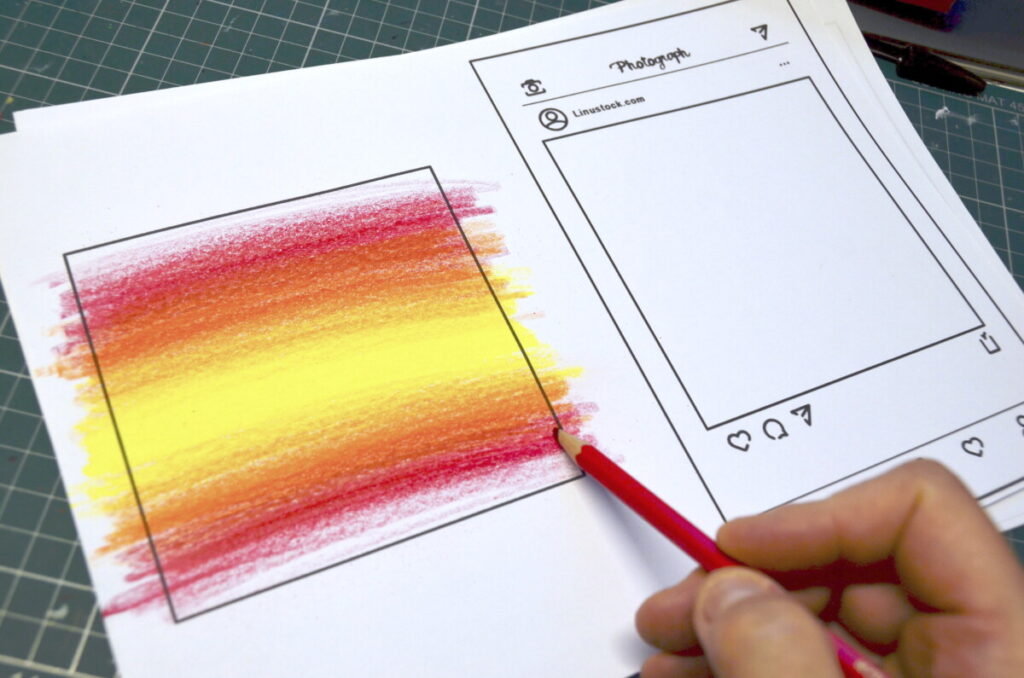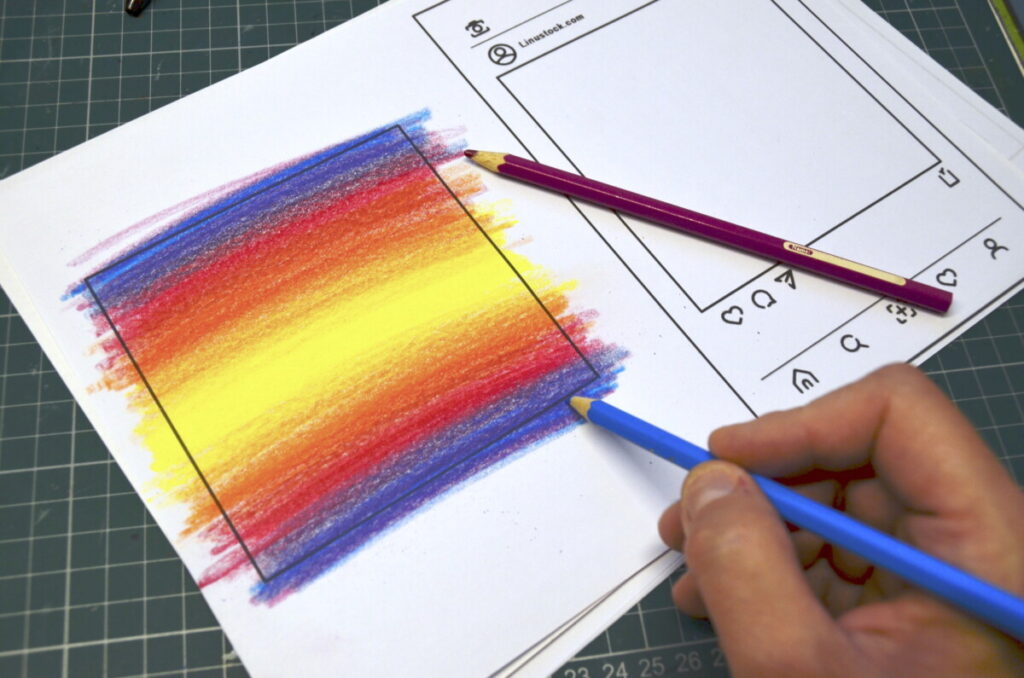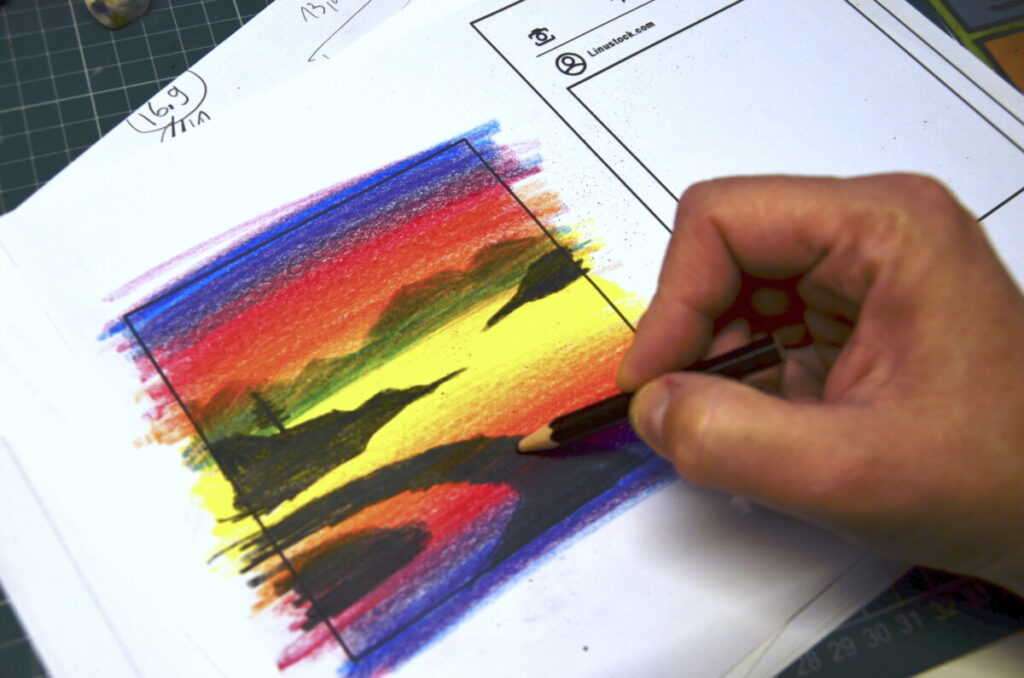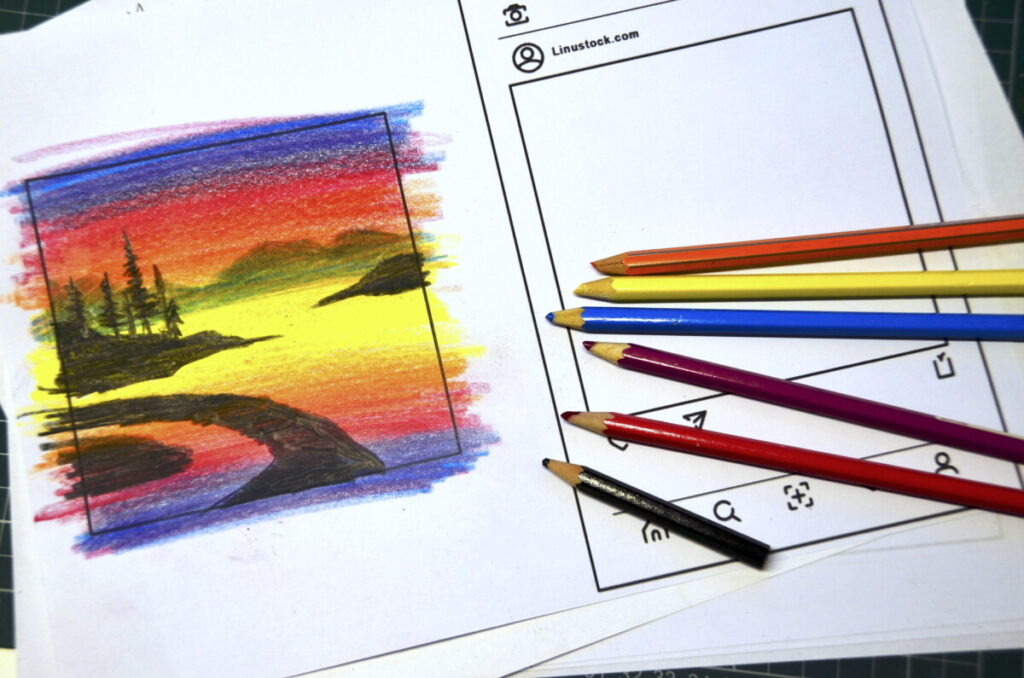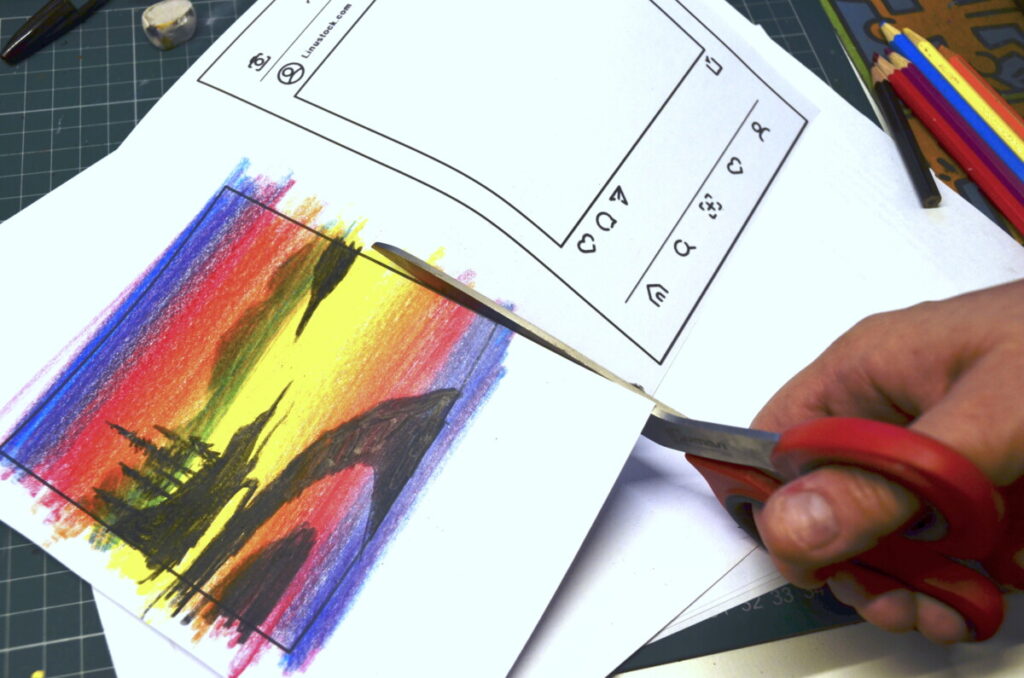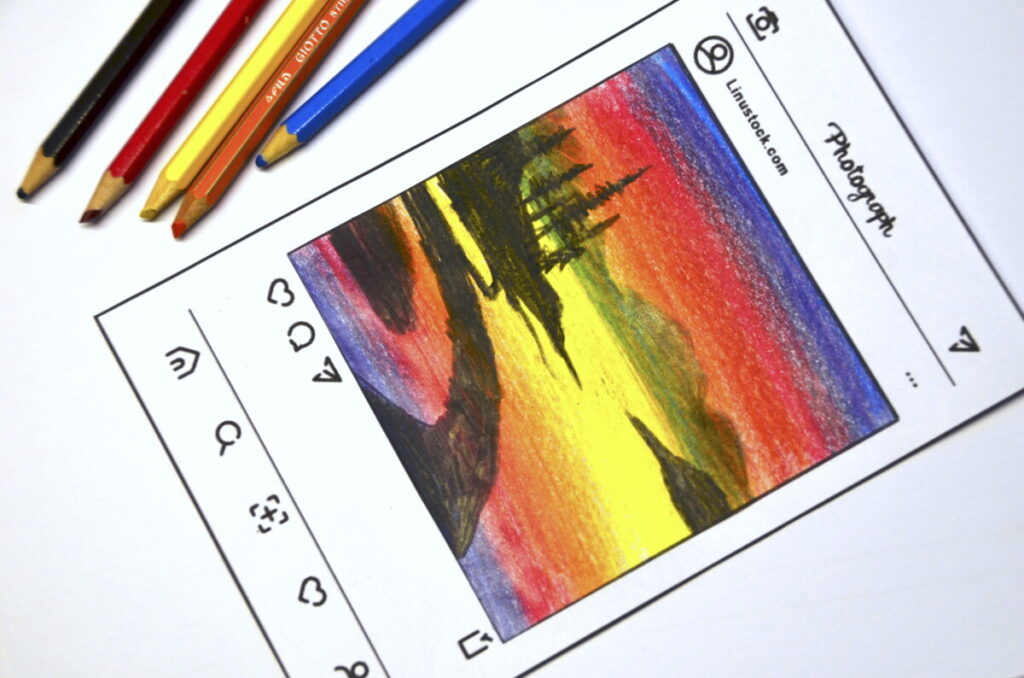 In these worksheets, you can find 2 templates in pdf ready to be printed on cardboard or paper. You can draw or paint a small landscape in the style of an instant photo or like a social network post on a smartphone.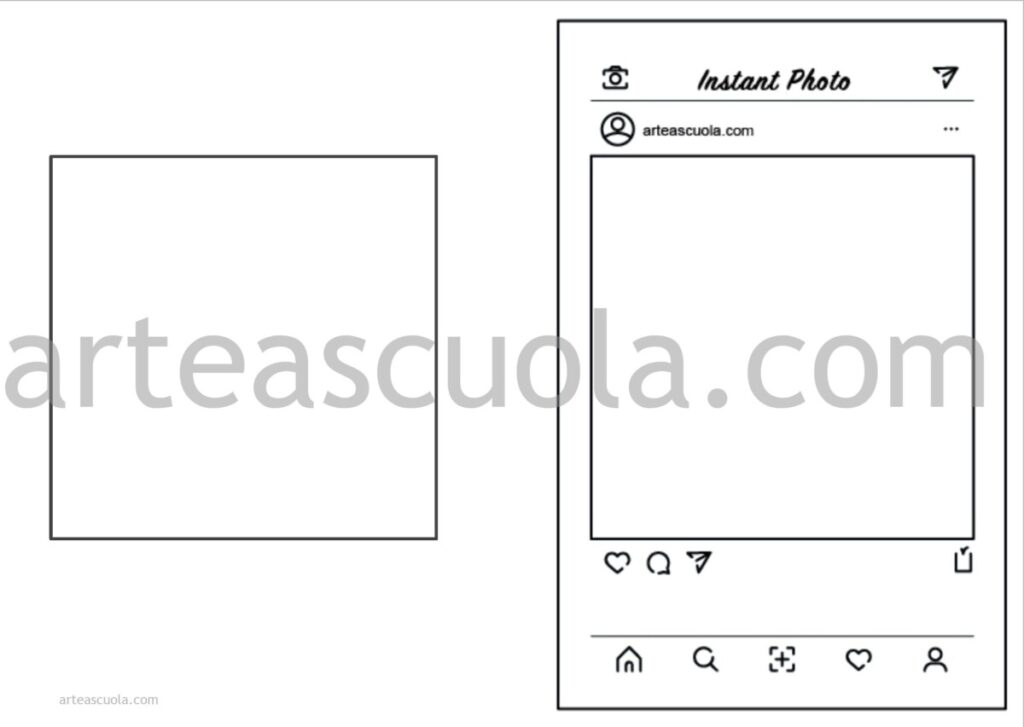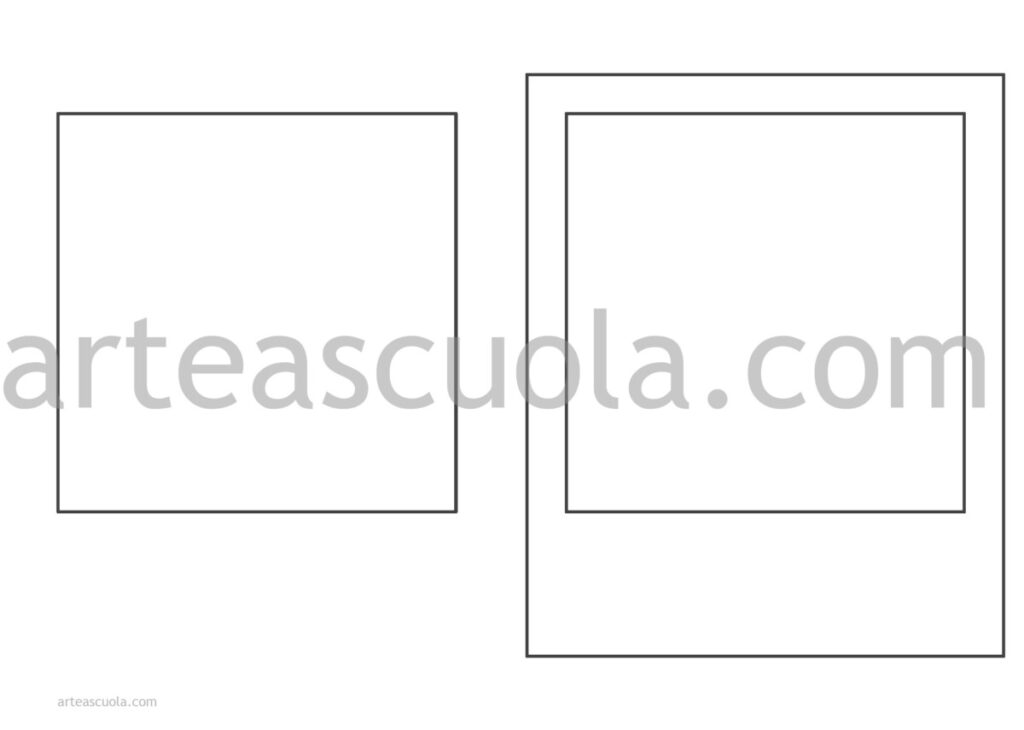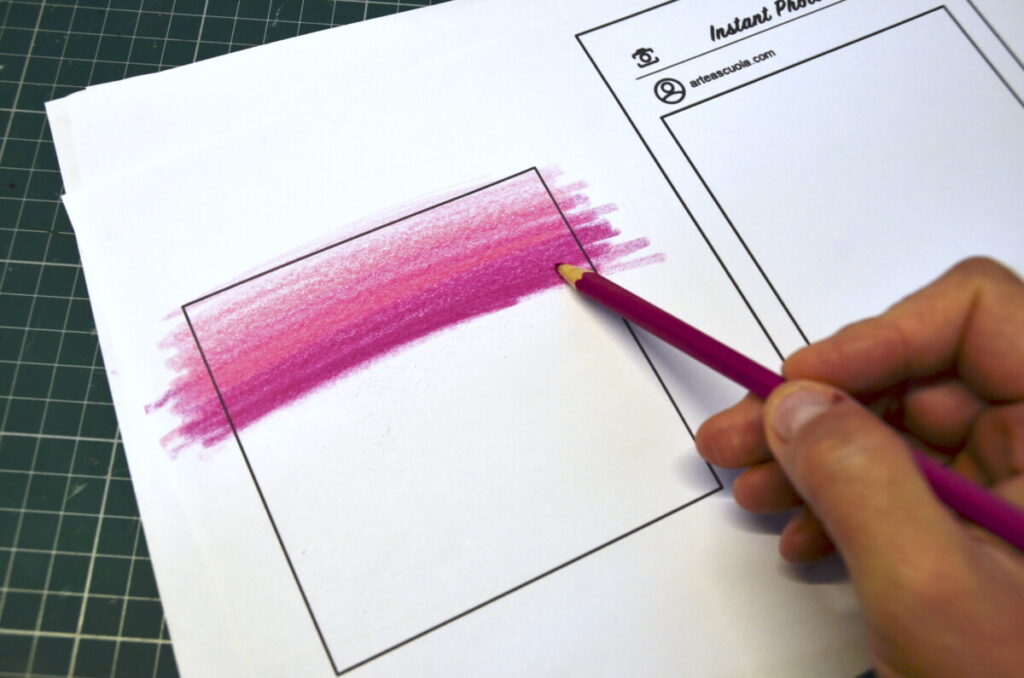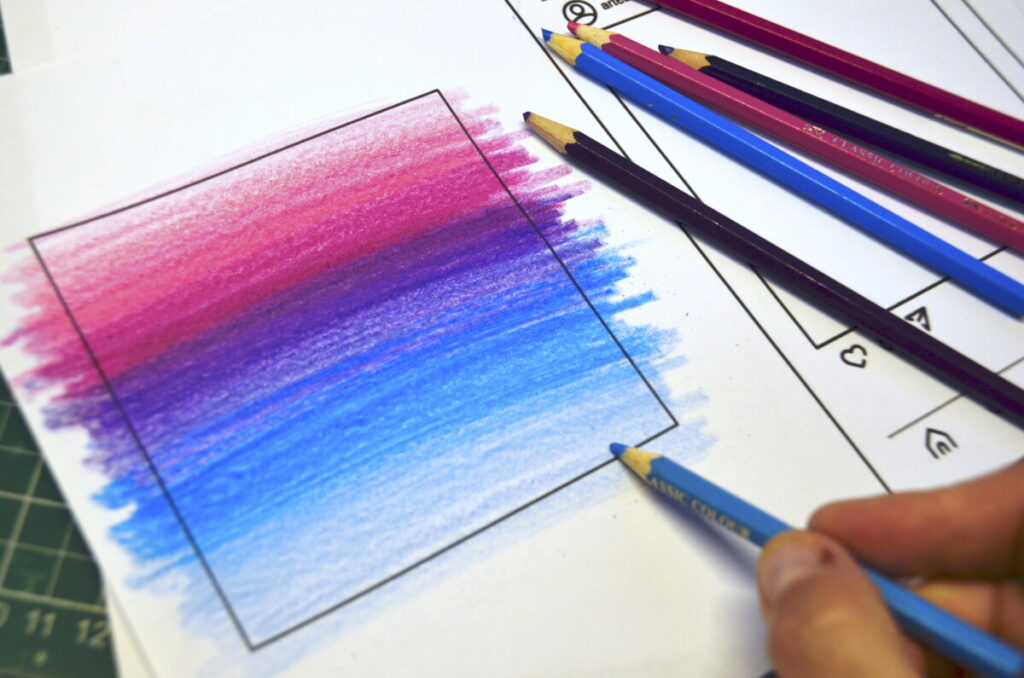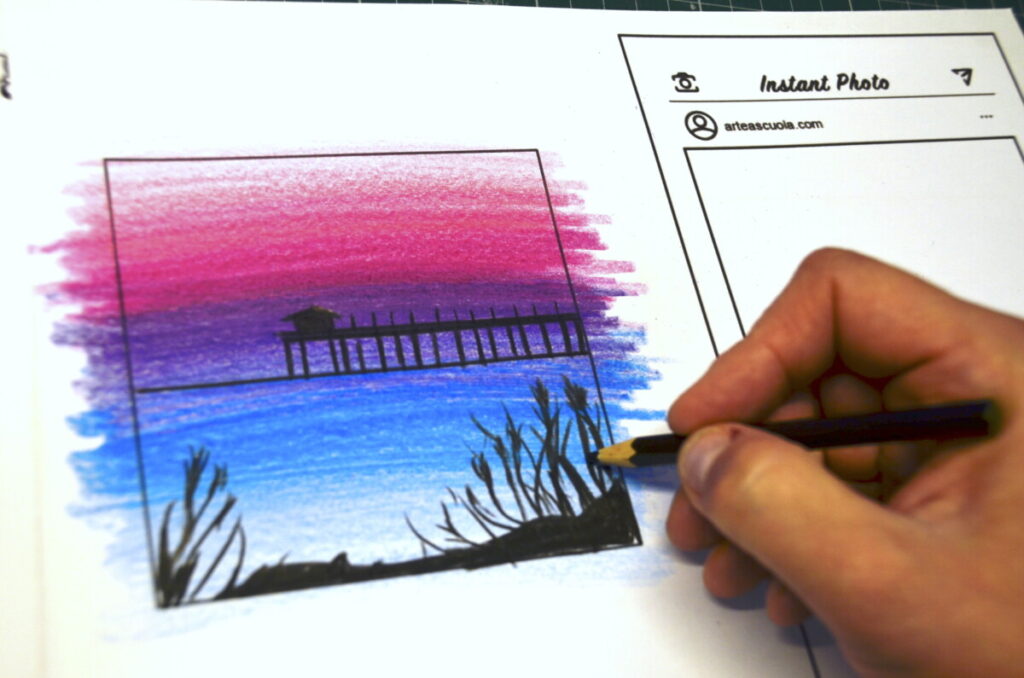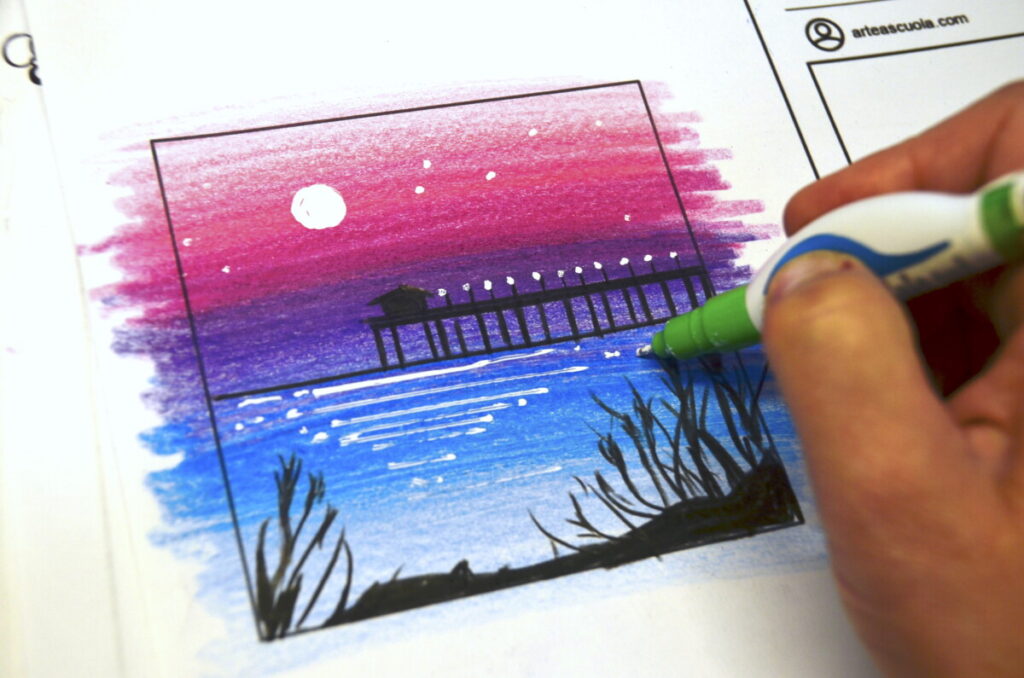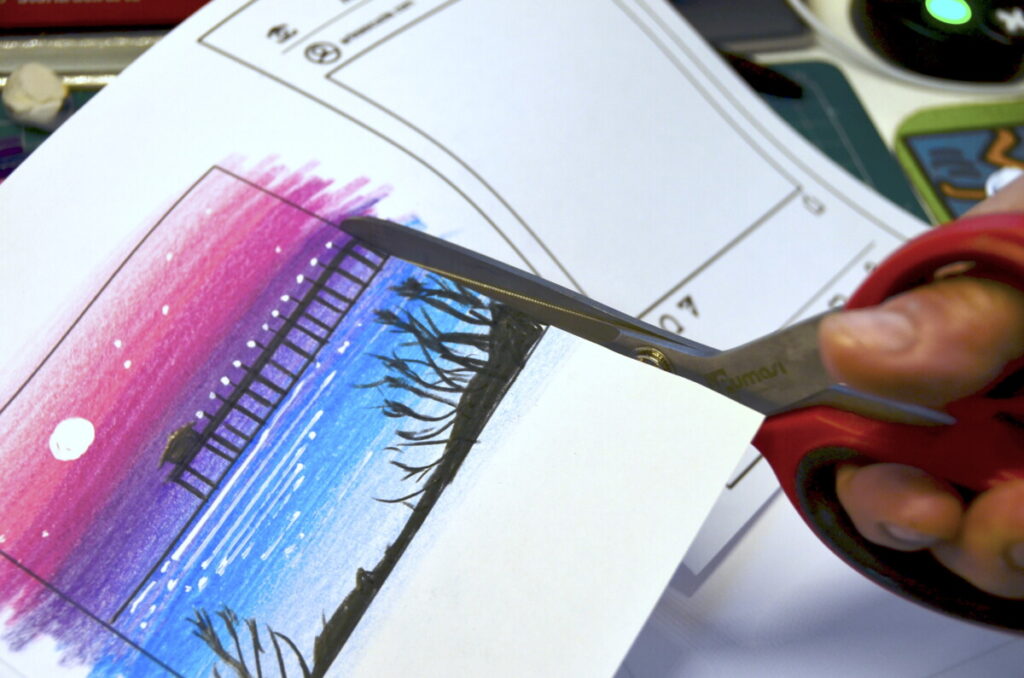 This is the "polaroid" sample: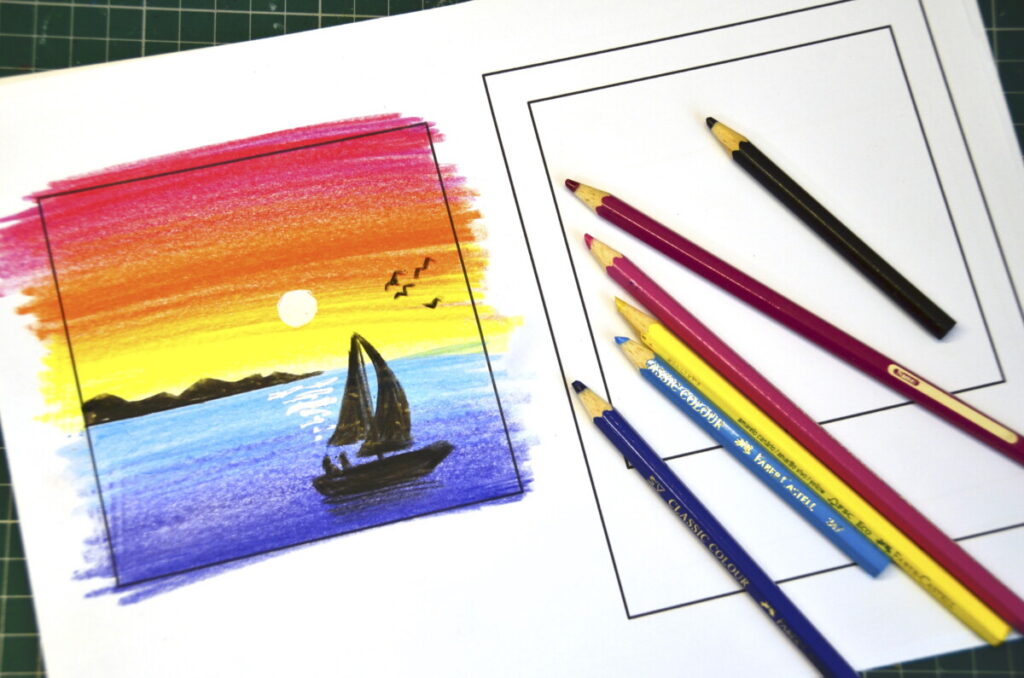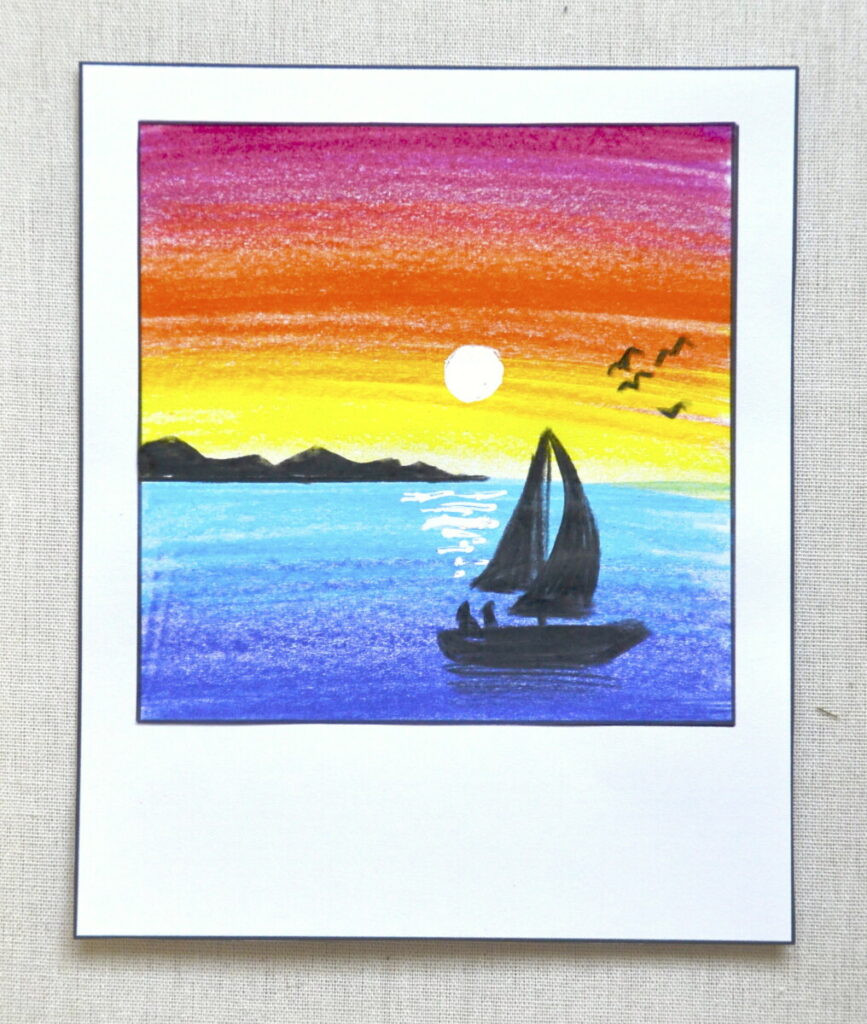 8th grade students' drawings: