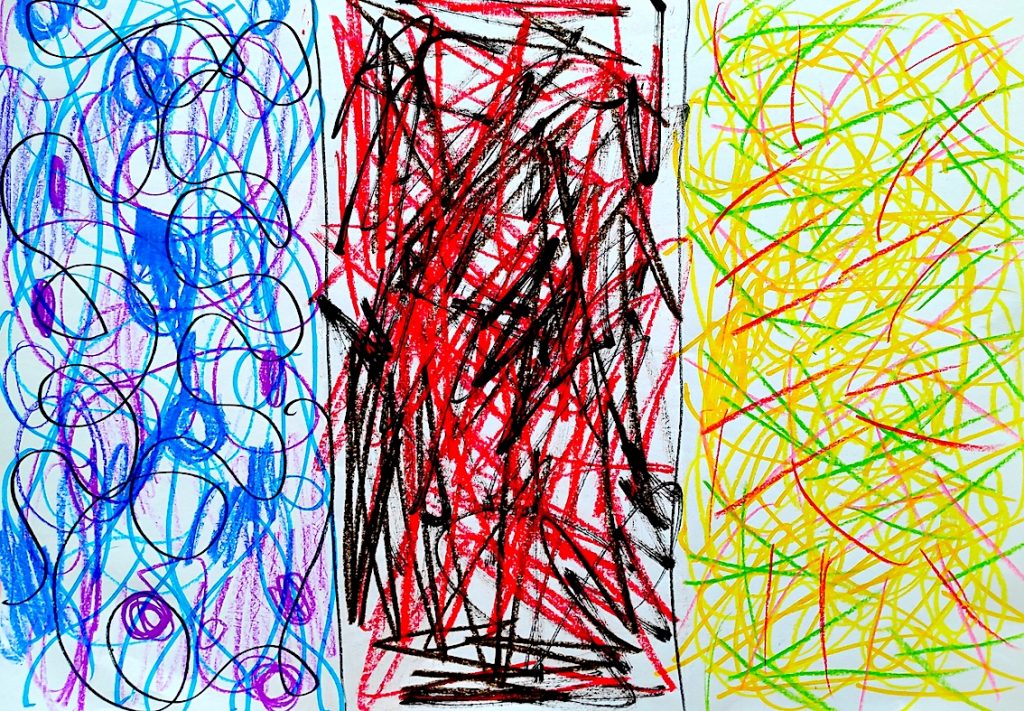 We know, it's not the same as being in the classroom, but we are really making every effort to be close to our students as teachers. So here we have a quick proposal to do in this time of online learning&teaching, possibly with a video lesson (I use the GSuite Meet tool), but it can also be proposed as an activity to do at home.
This lesson is similar to the group activity suggested in this previous post you can find HERE. You can involve your students in brainstorming, where you propose to combine sensations, moods with colors and subsequently with music.
This very short video that I have edited can help to understand how colors convey our emotions. In addition to this, we can show the trailer of the animated film Inside Out which makes it very clear how colors can influence our emotions.
We give these instructions to follow:
Take a sheet of paper, put it horizontally and fold it into three parts, as if it were a letter.
Prepare colored pencils and markers near you
you will listen to 3 different types of music for three to four minutes each, it combines a mood with each music (sadness/mystery, anger/agitation, happiness/peace)
Draw a part of the sheet for each music by making an ABSTRACT drawing, using lines, shapes and colors in a free way, depending on your mood.
Clearly, I also did my drawing with them and at the end of each music, students shown each other their drawings. With the GRID option of Google Meet it's really nice! At the end of the lesson the boys sent me a photo of their drawings, here are some where the expressiveness and the mood aroused by the different music are evident.