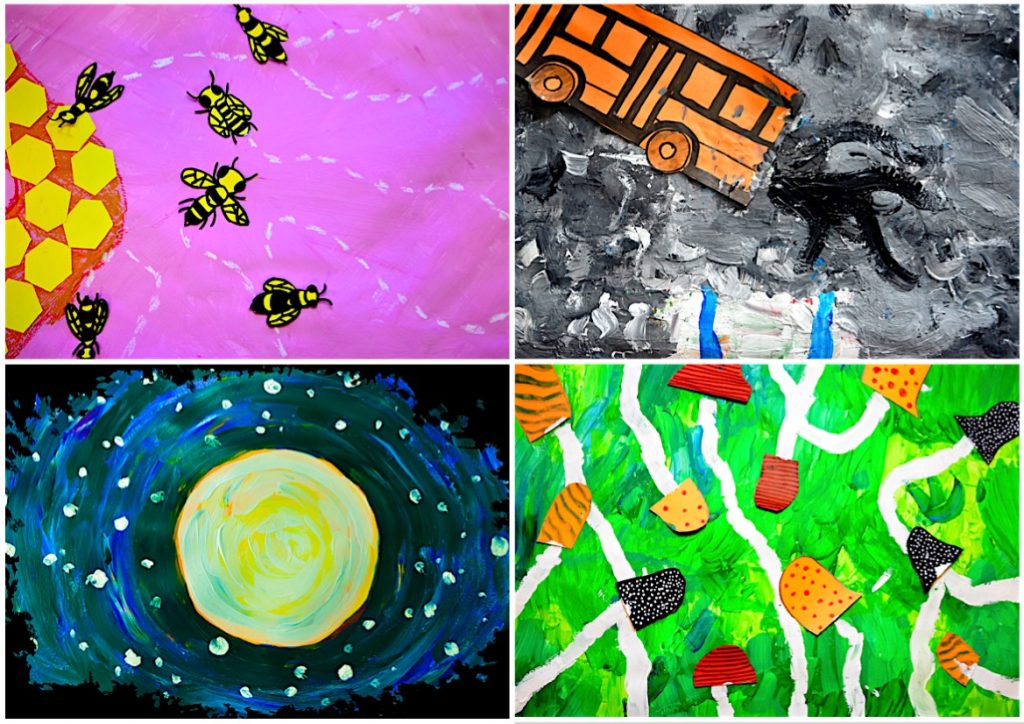 This Year we had the great opportunity to collaborate with two theatre directors Jacopo Laurino and Elena Galvani of Stradanova Slow Theatre creating the scenic desing for a play. The play was freely adapted from the Marcovaldo by Italo Calvino. The story is set in a grey and polluted city, and the protagonist, called Marcovaldo, dreams and looks for a pure and unspoiled nature. He find the signs of nature in some ingenuos, poetic and illusory moments of his life, that I thought to depict in stop motion animations
It was a challenge to design and build a frame where to fix the camera and the drawing paper in order to obtain a sequence of fixed framing. We used an upside down desk where we fixed the camera.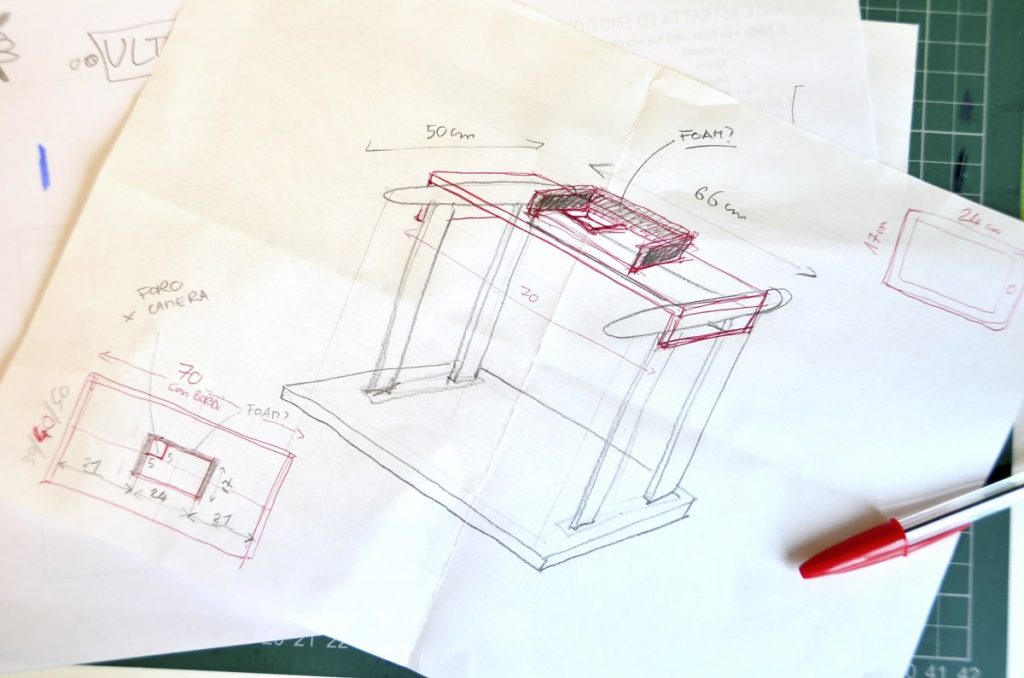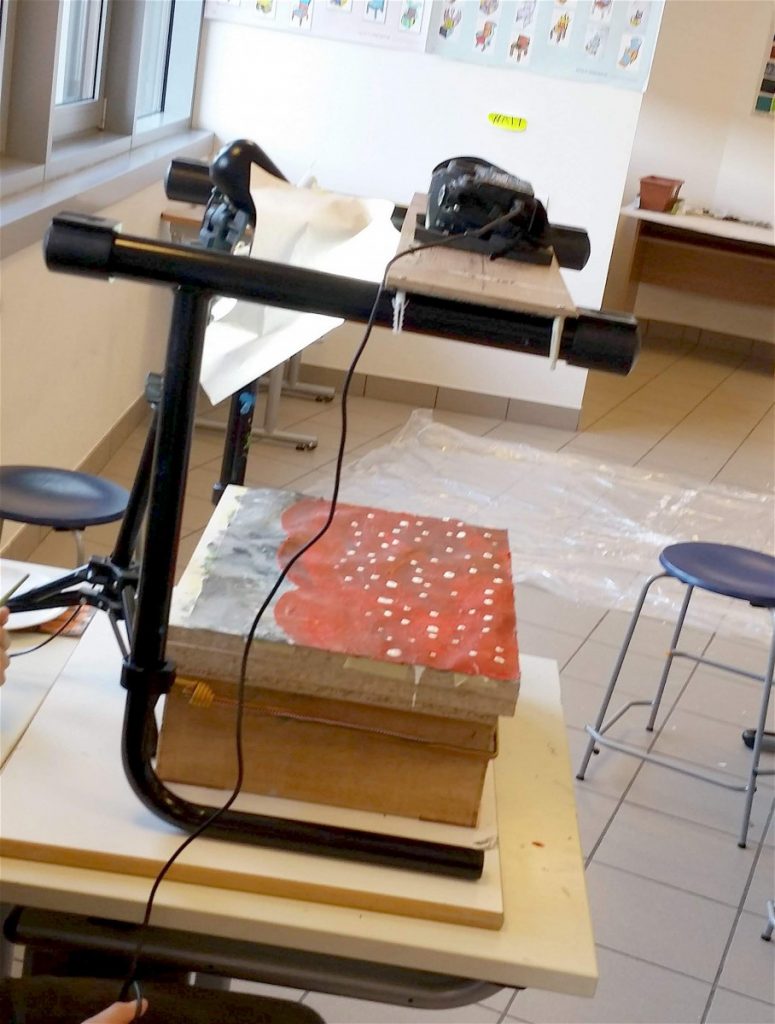 We designed four animations with around 500 shots each. Every stop motion followed a theme of the story and the students worked in three or four for each video: three of them painted the scene and one took care of sequential shots.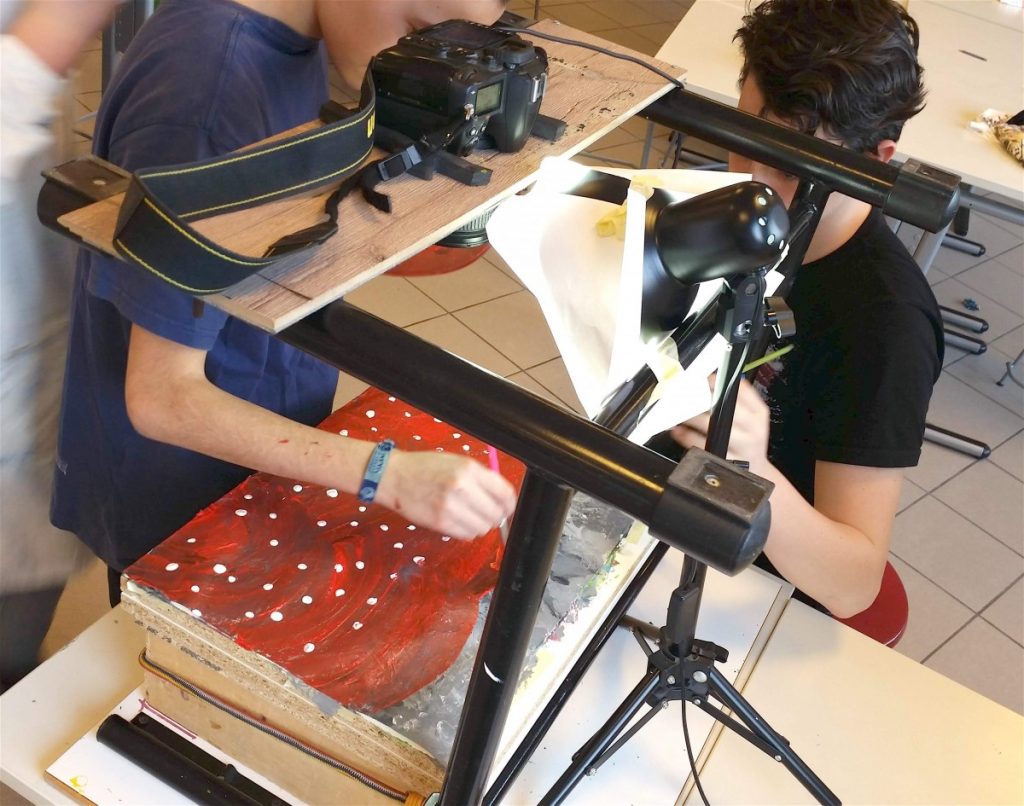 The sequential shots was edited with iMovie and here below you can watch the final effect.