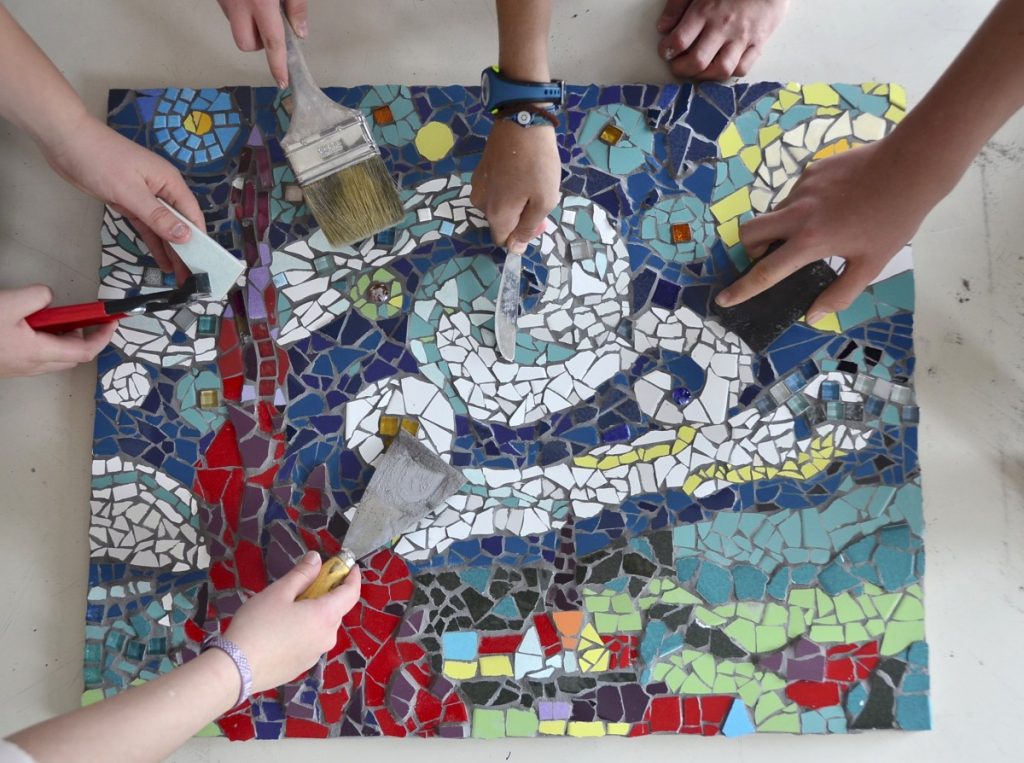 With some 7th Grade students who attend the afternoon workshop we made this huge mosaic inspired by the famous Starry Night painted by van Gogh in 1889. This mosaic is made by tiles and colored glass and the size is around 100x70cm
The process is very complex and requires a lot of patience and care. First we prepared a sketch and we reproduced it in scale on a plasterboard panel.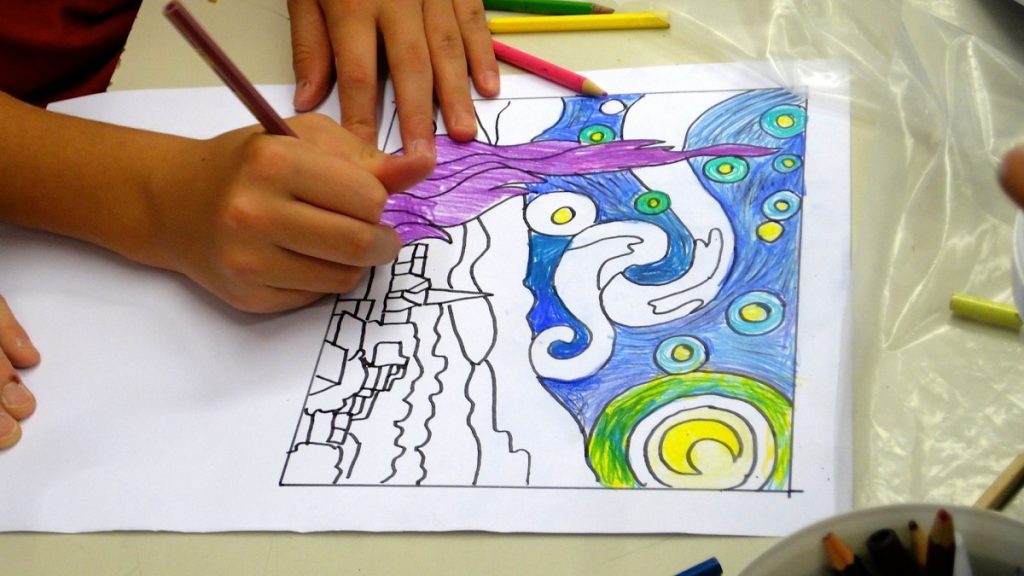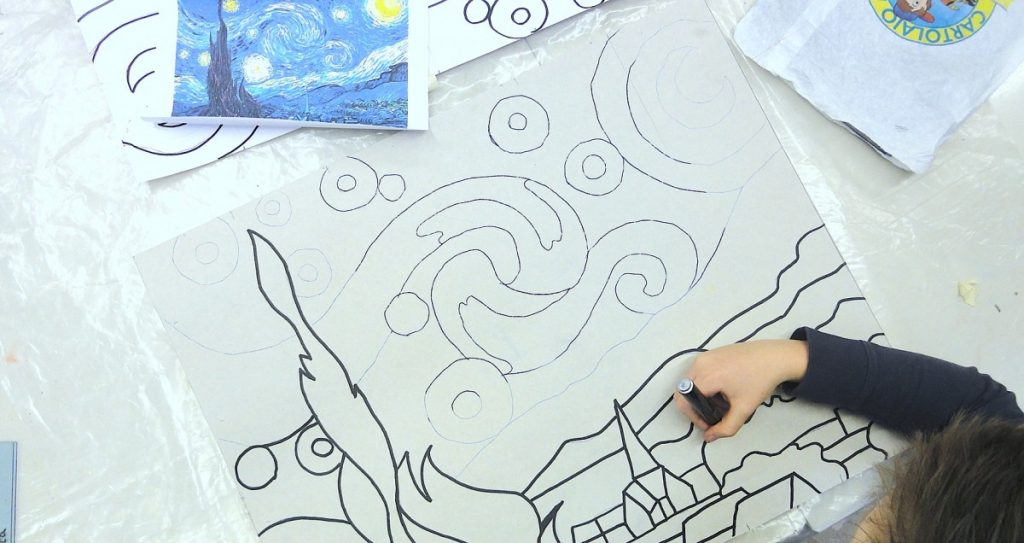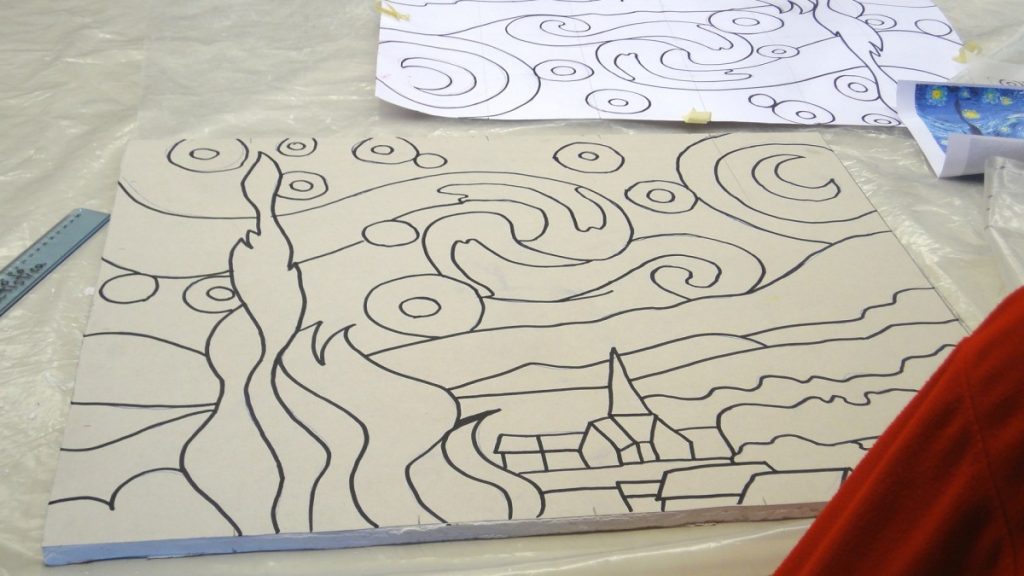 The tiles are cut and shaped from stoneware, ceramic or glass tiles of various colors. The tiles are fixed with a tile mortar that dries in 24 hours.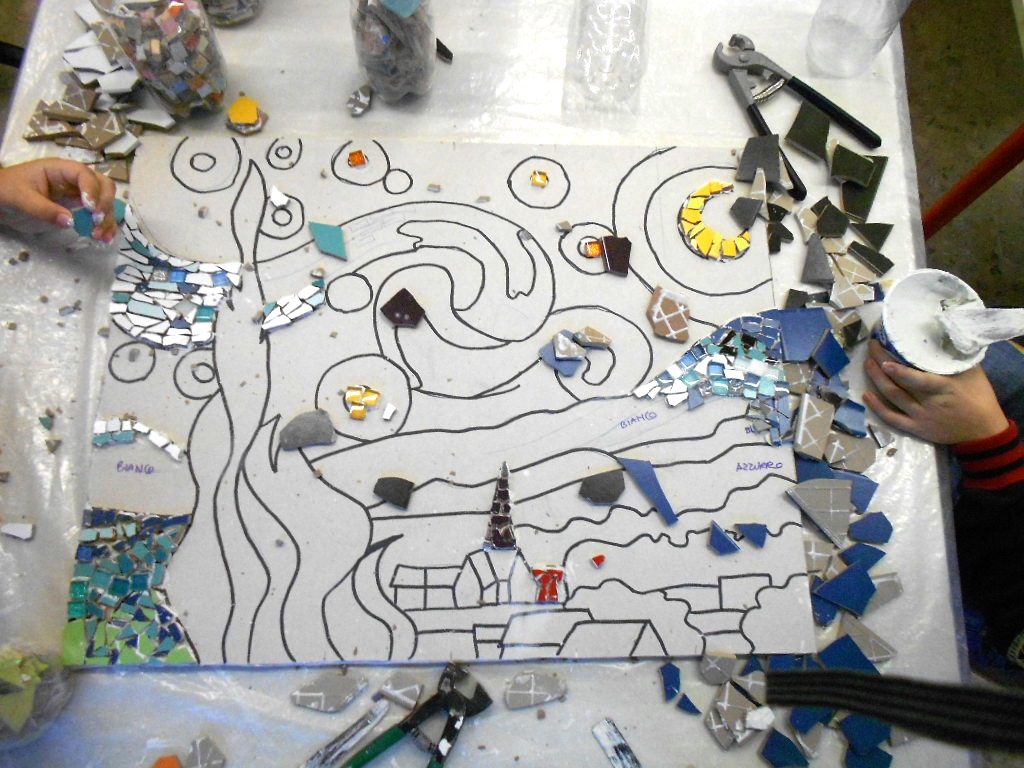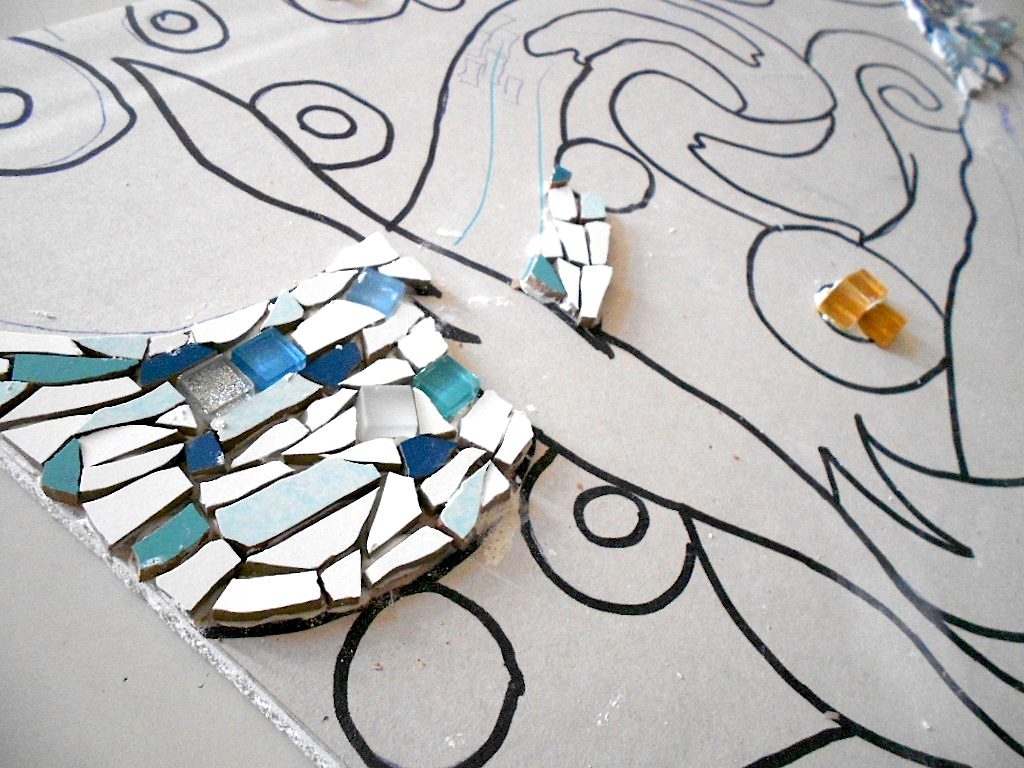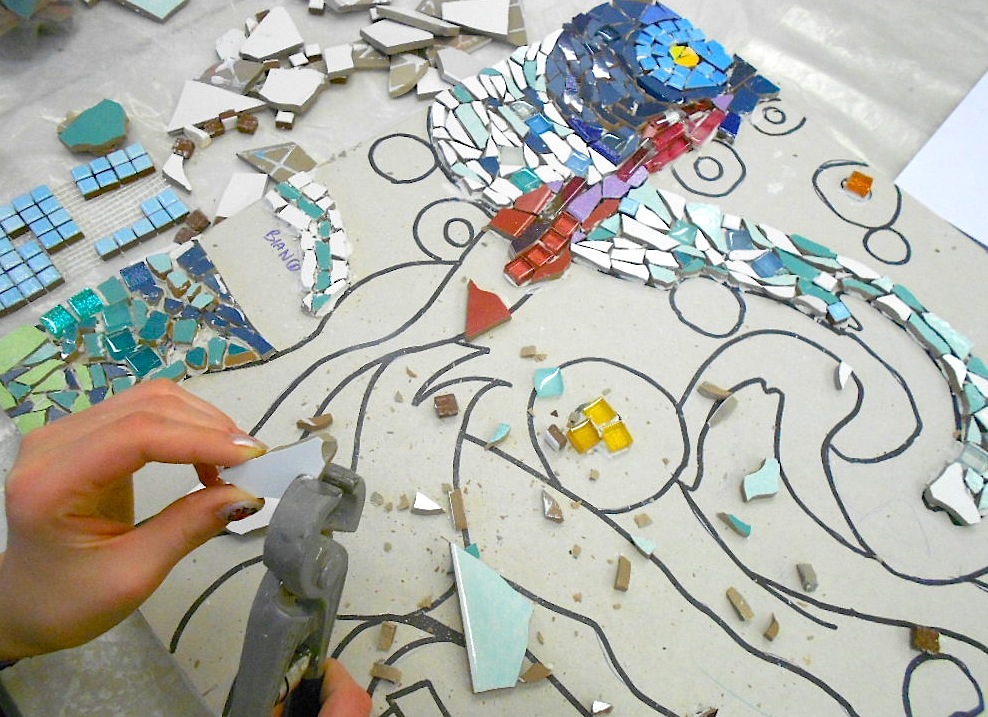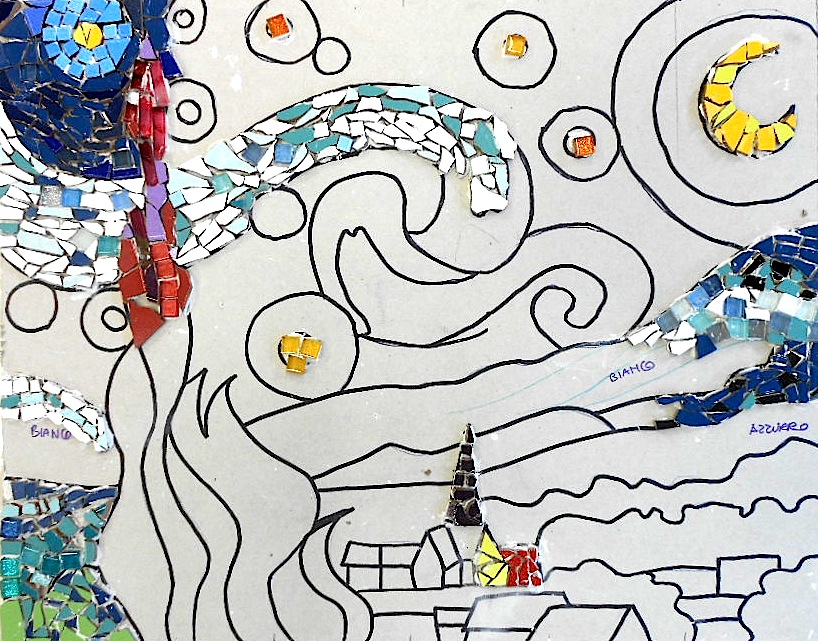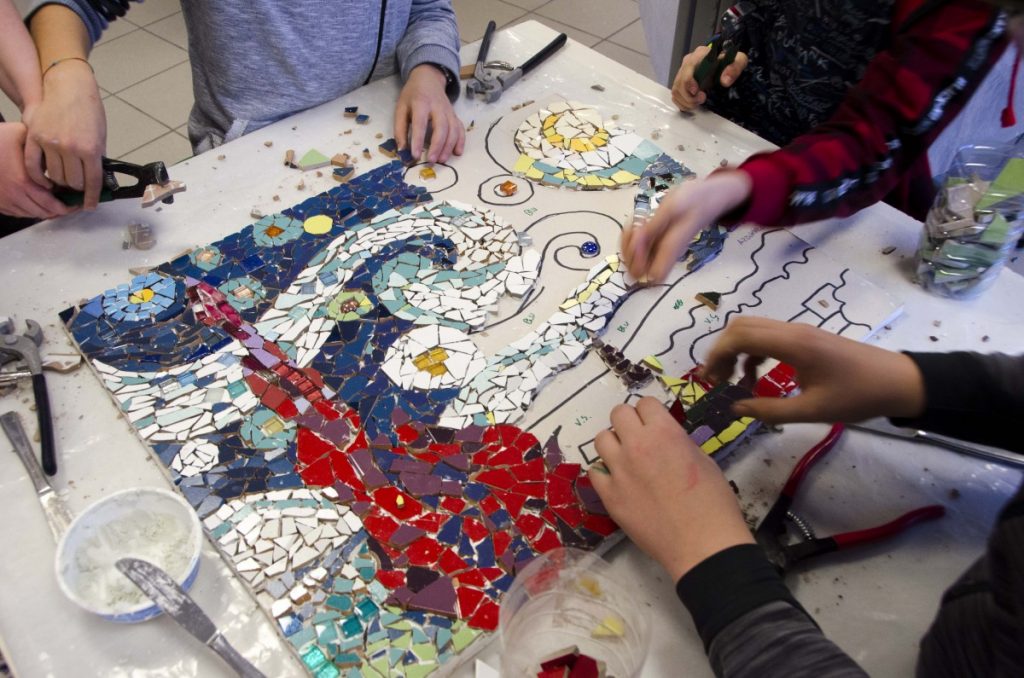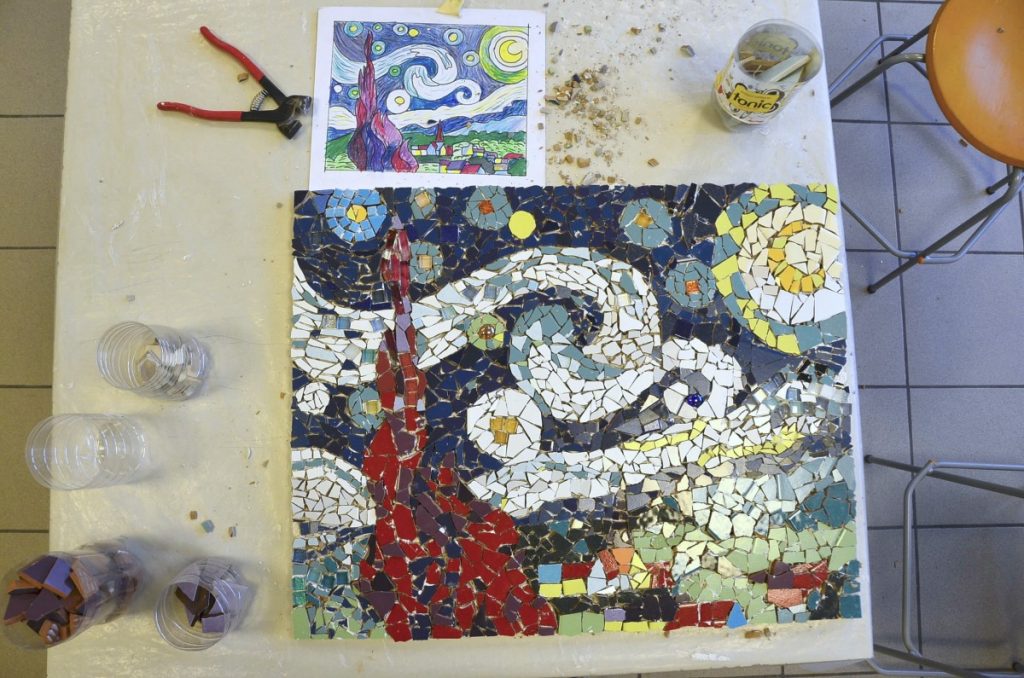 Once the mosaic was finished (after months of work!) We filled the joints with a special mortar and polished the tiles one by one.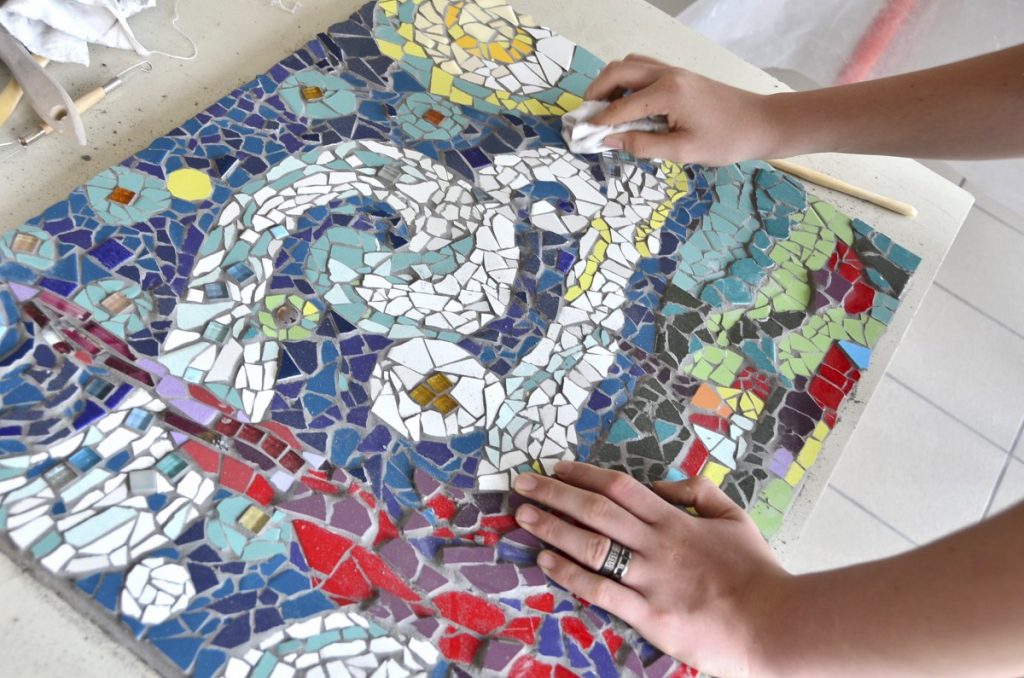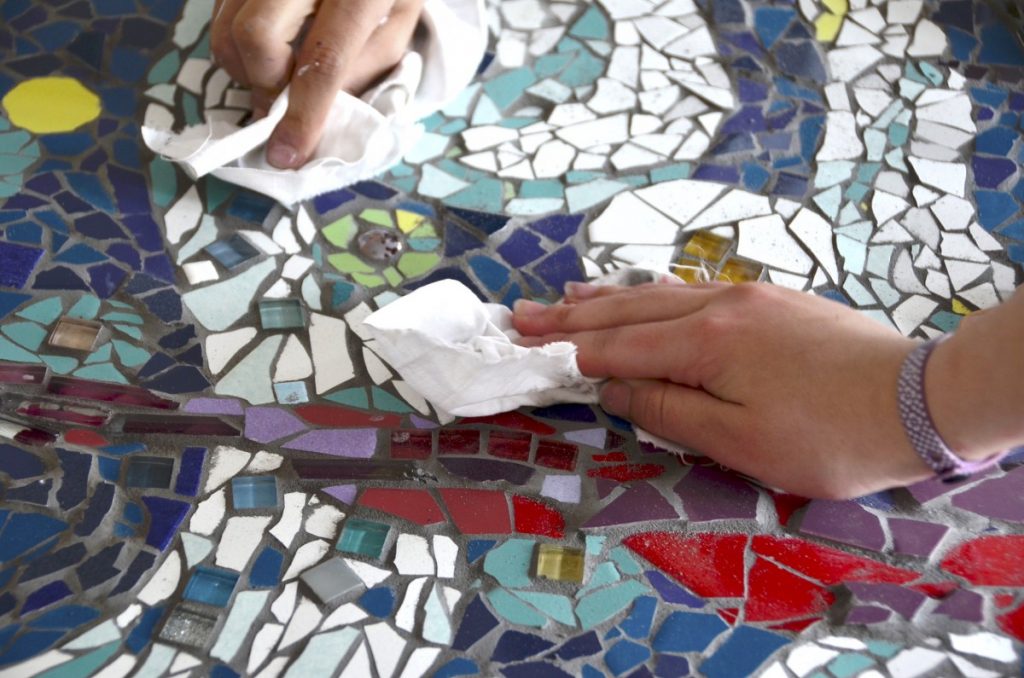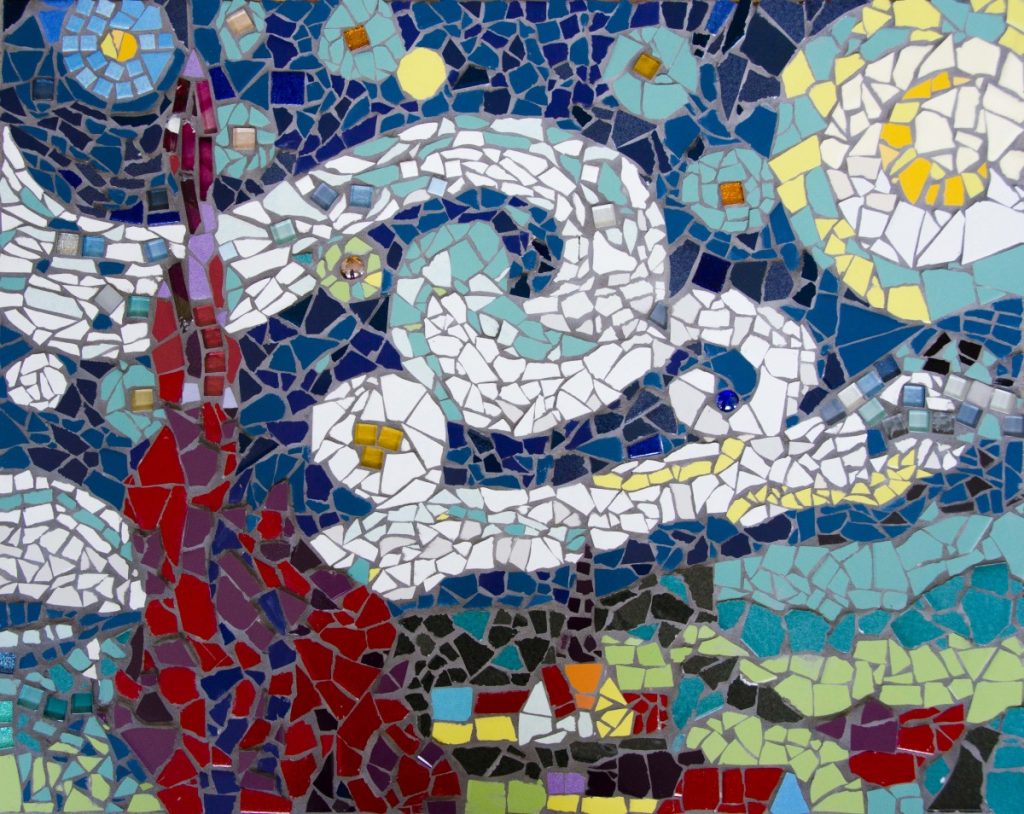 And in a small mirror tile there is the reflection of me while I'm taking the picture 😉