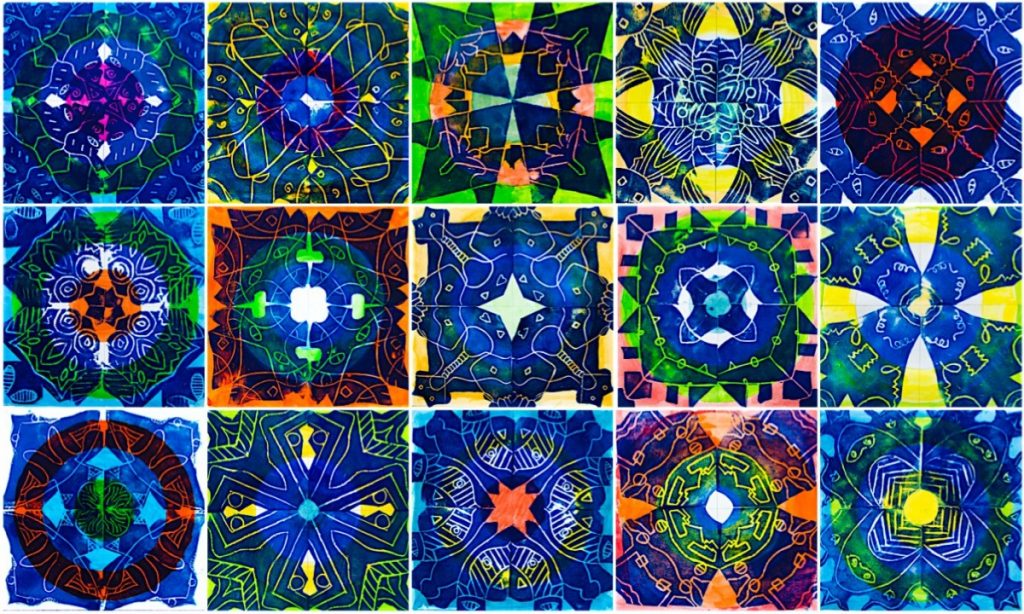 During my last trip to Lisbon I discovered the beauty and the infinite variety of the Azulejos , the traditional ceramic tiles you can find everywhere on the Portoguese architectures. The Azulejo is a typical Portuguese decoration which consist of a Thick ceramic tile with a glazed and decorated surface. Traditionally it is square-shaped and its size is 12cmx12cm.
After talking about the notion of symmetry my students and I put into practice the radial symmetry, which is a form of symmetry in which identical parts are arranged in a circular fashion around a central axis. We experienced this kind of symmetry with a radial print using a printing plate in craft foam.
First we drew a simple drawing on a little square of tracing paper (10cmx10cm) folded along the diagonal. The little drawing with pencil on this triangular shape consists of 6 different lines (curved, mixed, straight…), 2 or 3 little shape and some simple decorations. The drawing have been copied on the other side of the little sheet of tracing paper, so that we create a symmetrical drawing.
This little square of decorated tracing paper has been leaning on the printing plate in craft-foam which has the same size of the sheet (10cmx10cm). Whit a colored pencil we pressed the lines on the back, creating a slight pressure in order to stamp the graphite on the surface of the craft-foam. In that way we obtained a faint drawing on the surface of the printing plate. After that we engraved the lines with a sharpened pencil.
After engraving we cut out the edges of the printing plate with scissors, in oder to mold it with a decorative and symmetrical shape. On the back of the printing plate we need to mark the centre, around with we'll print the image in a radial way.
For support we measured and drew a square on a drawing sheet (20cmx20cm) with 3 circle inside of it. The square and the rings have been colored with watercolors.
For printing the decoration we chose a dark blue ink, to imitate the typical color of the Azulejos. The print has been repeated 4 times, turning the printing plate around the centre.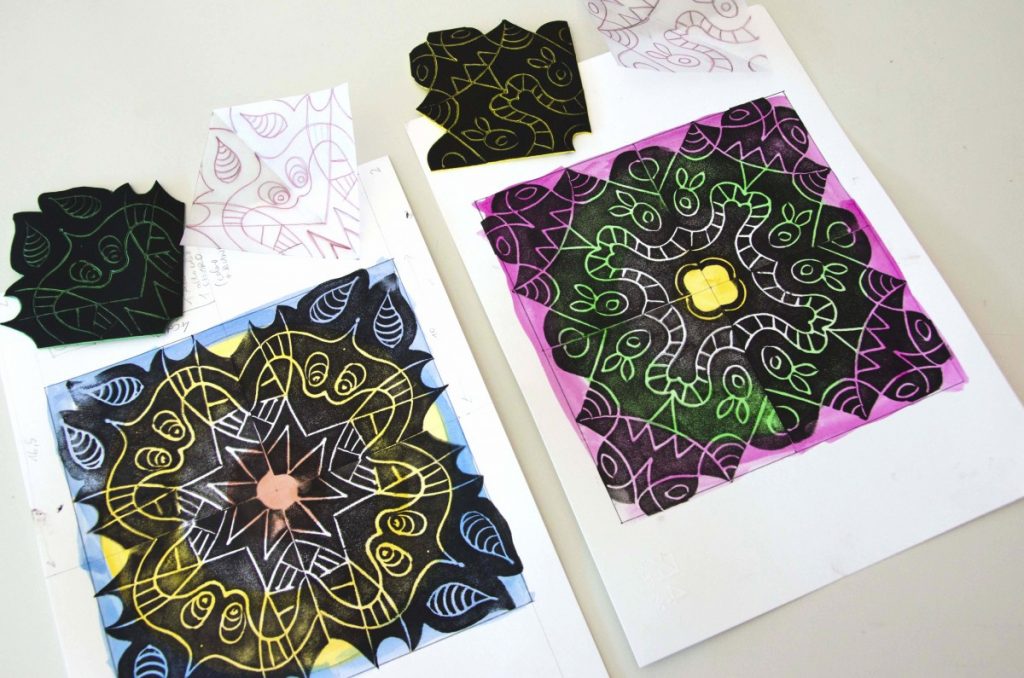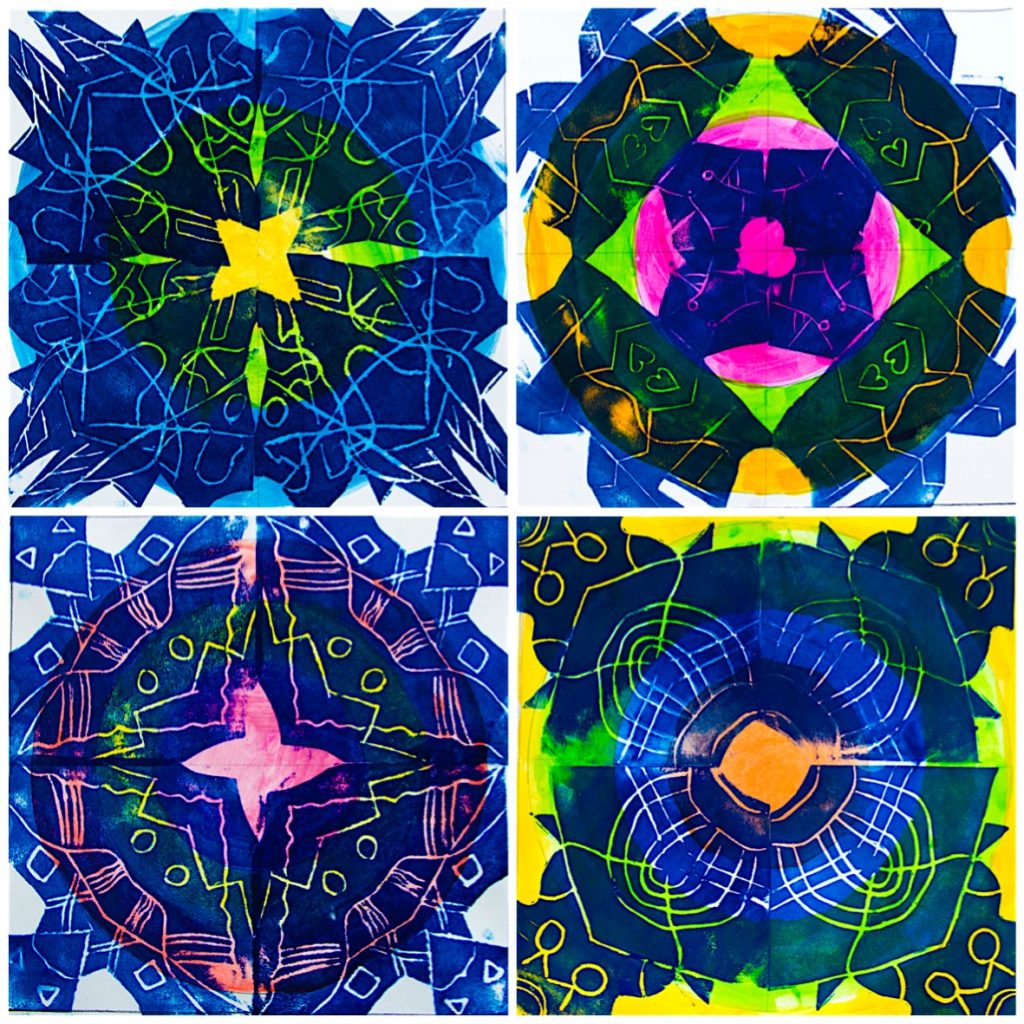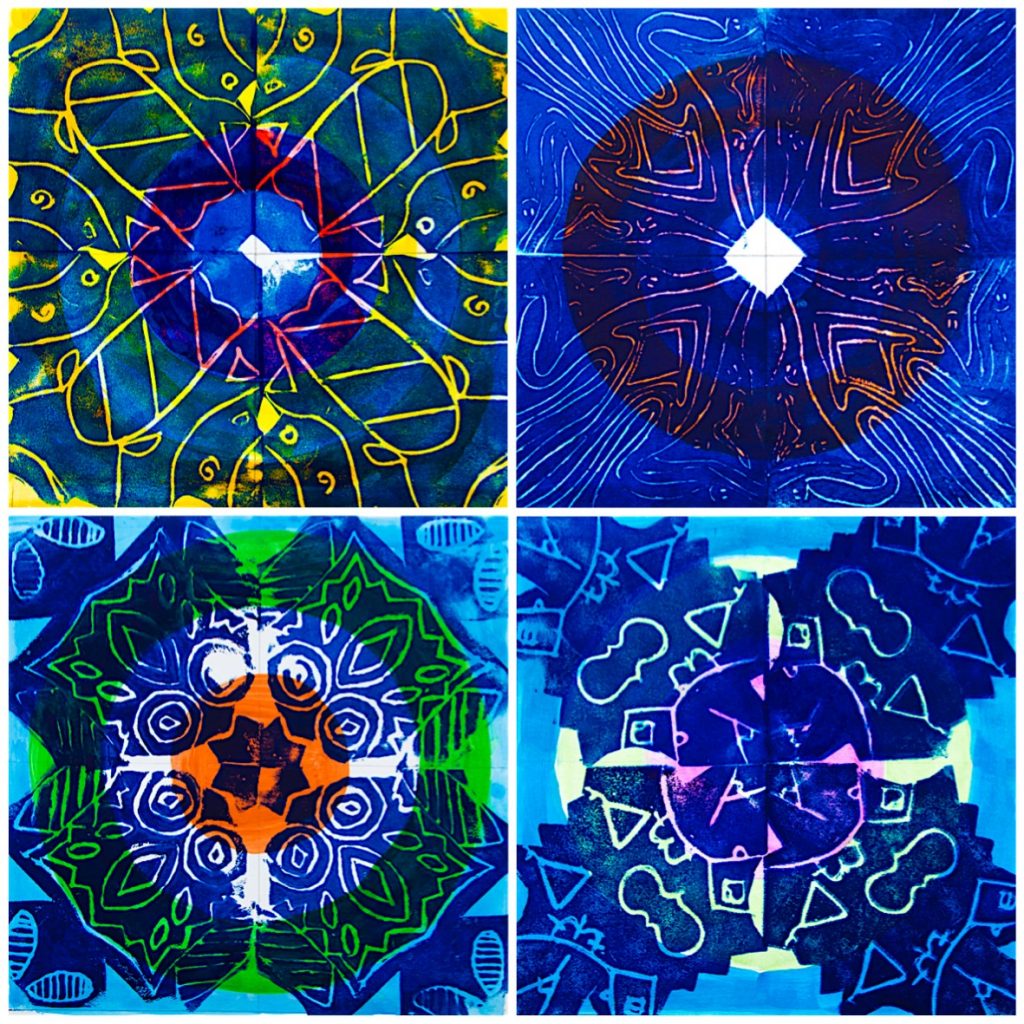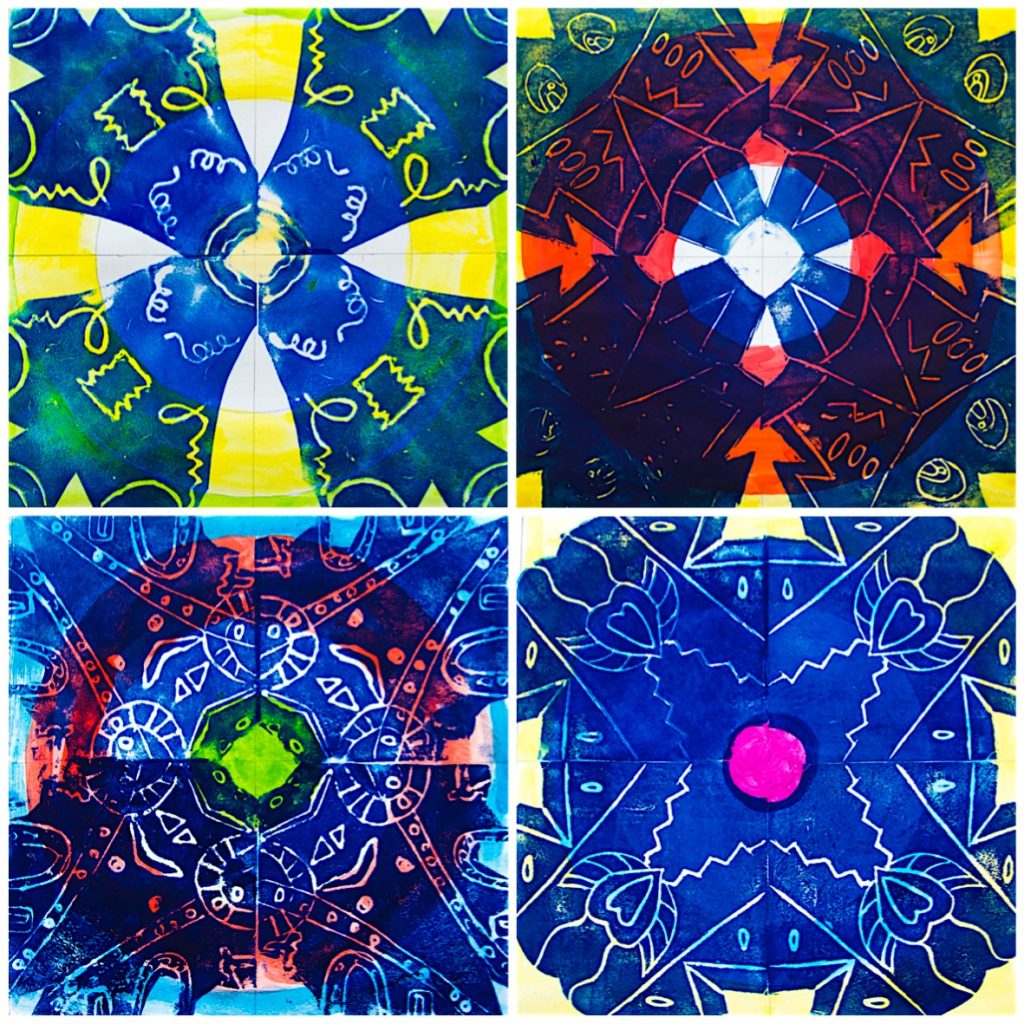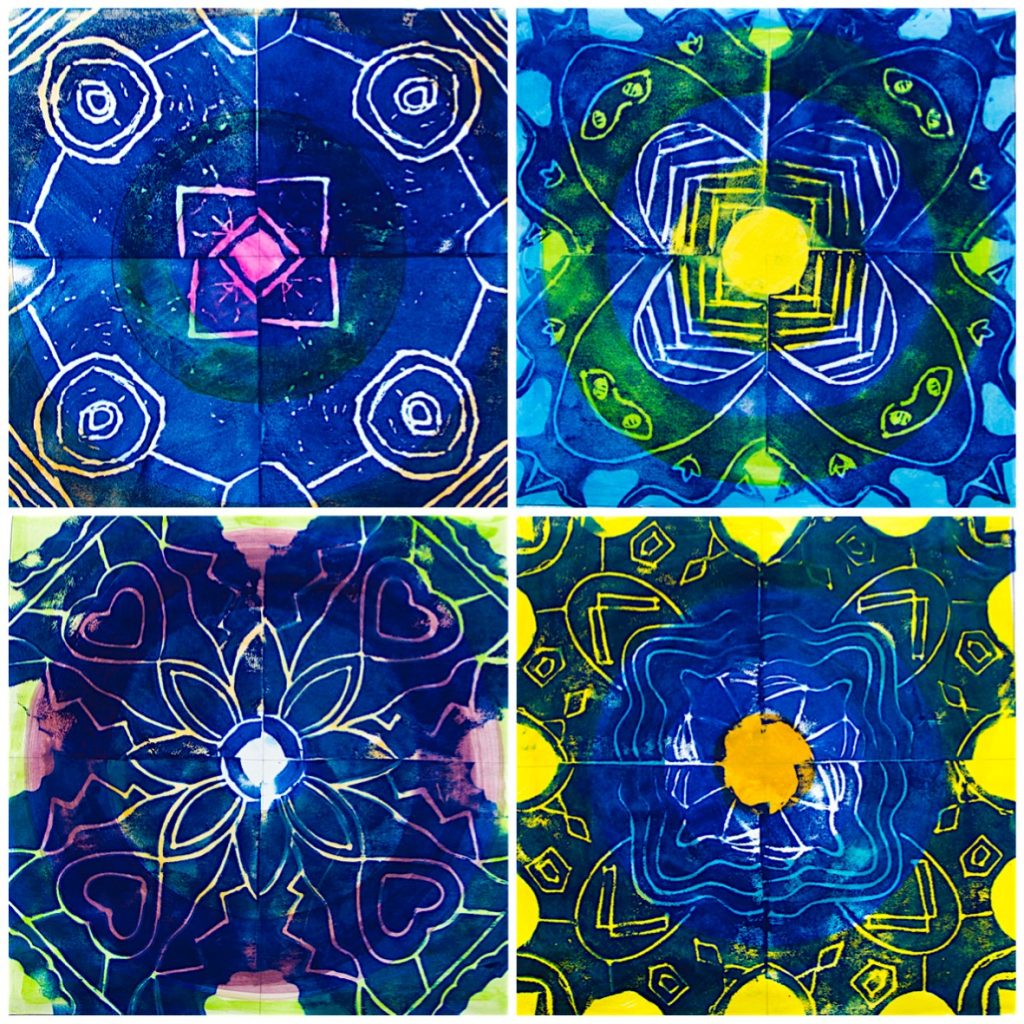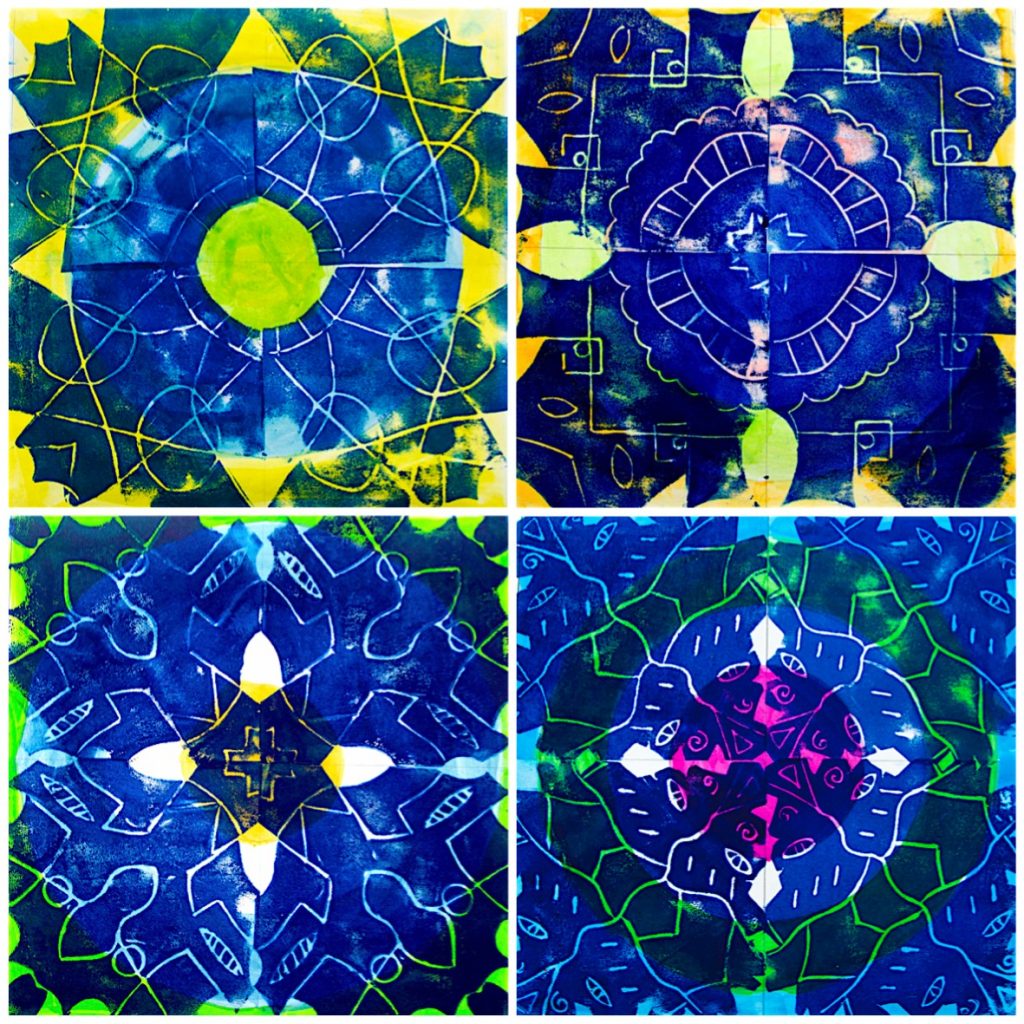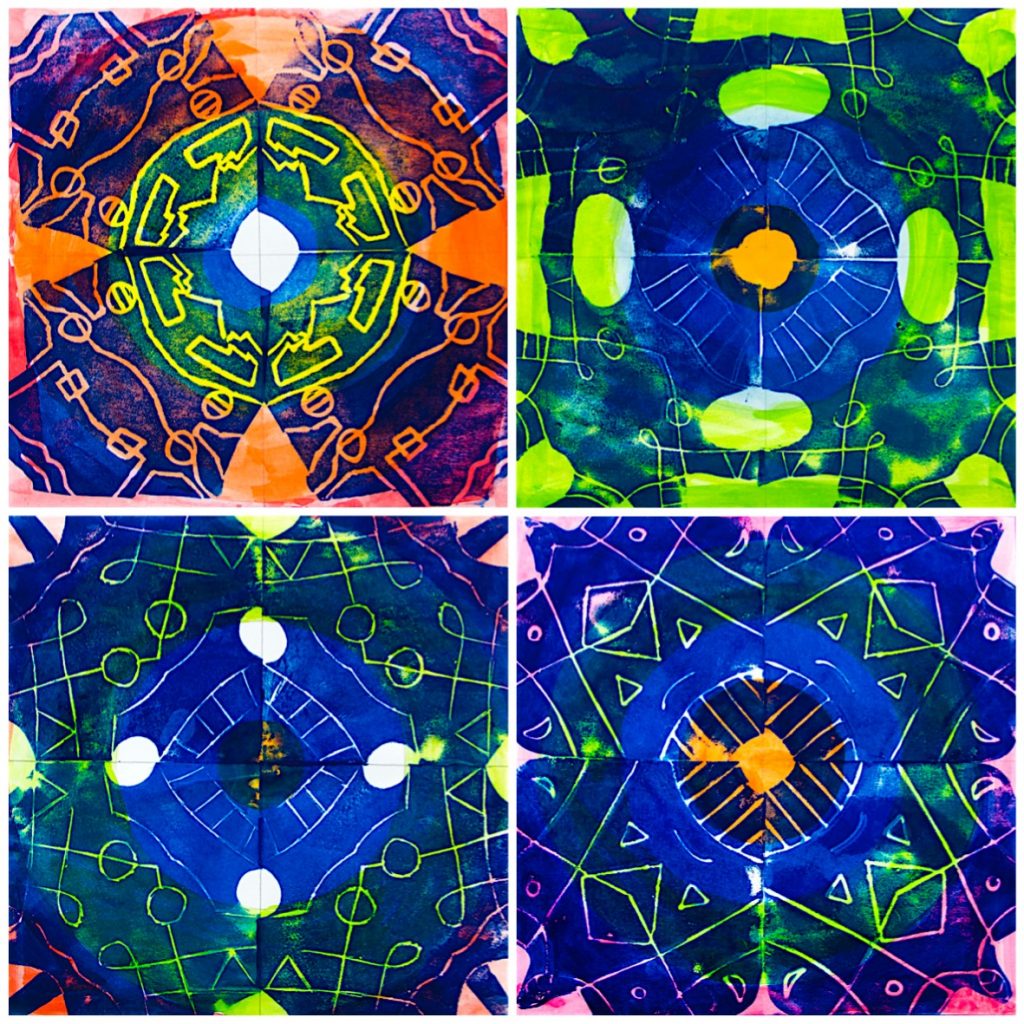 SalvaSalva
SalvaSalva
SalvaSalva
SalvaSalva
SalvaSalva
SalvaSalva
SalvaSalva
SalvaSalva
SalvaSalva
SalvaSalva
SalvaSalva
SalvaSalva
SalvaSalva
SalvaSalva
SalvaSalva