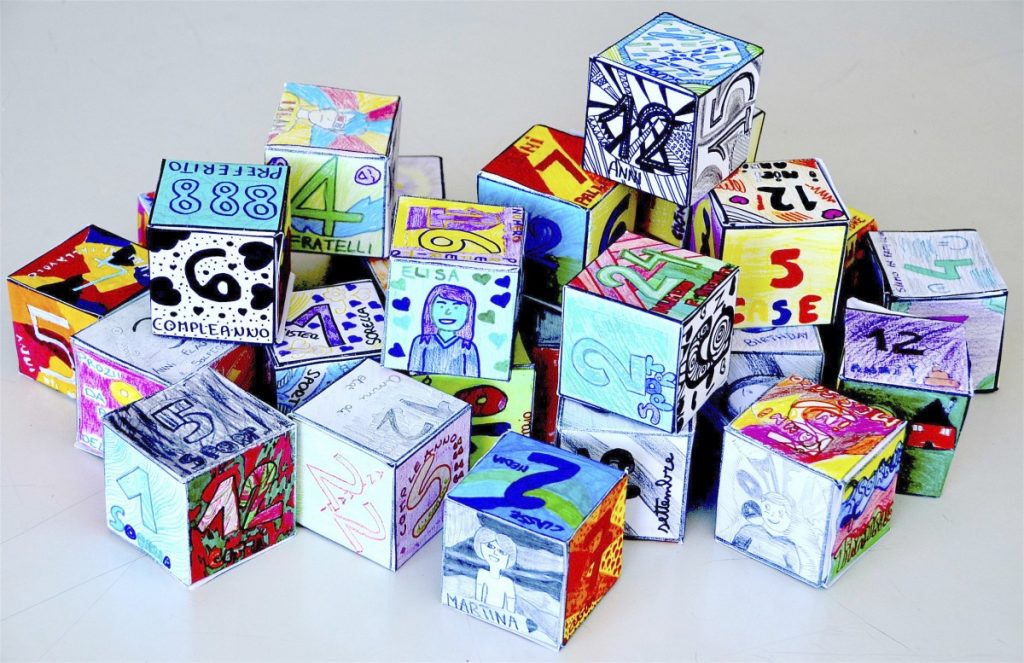 Can we introduce ourselves with numbers? We can do it on the 6 sides of a cube! We called this activity I-cube and we used numbers to explain our hobbies, our special numbers, our relatives and our favorite sports.
Actually, I have used it to review the main subjects of Color Theory: every side of the cube is decorated with a number which represent the author, but is also colored with six different groups of colors. On every side we can find one of these subjects:
primary colors
warm colors
cool colors
achromatic colors (black &white)
2 complementary colors
a scale of grays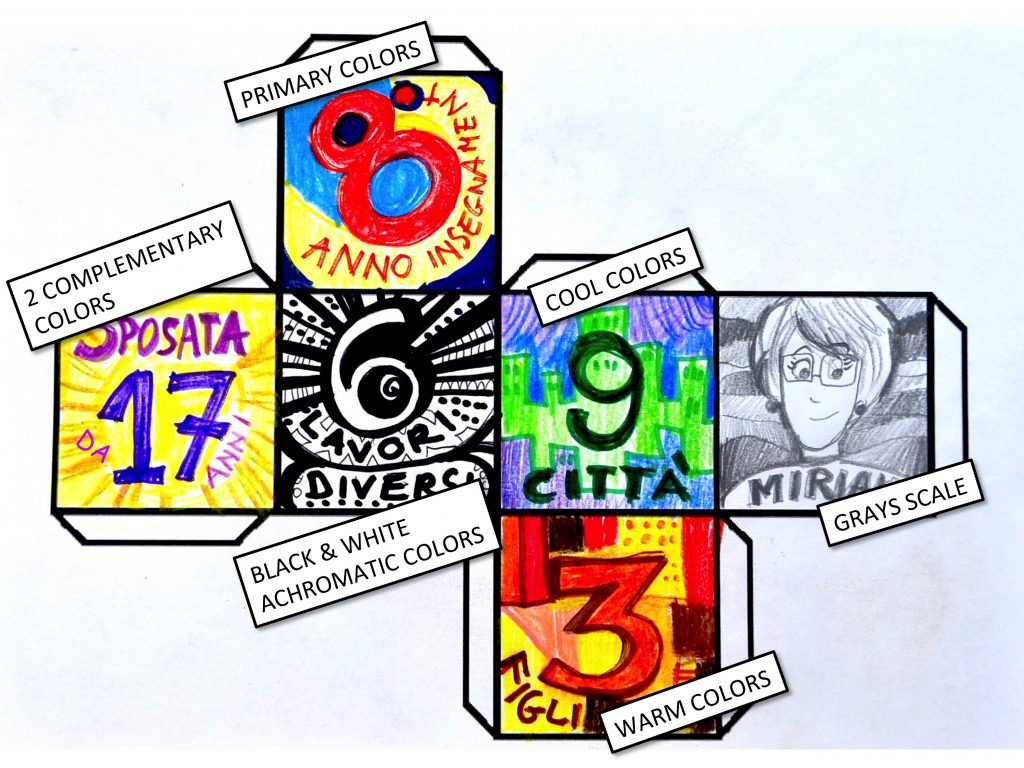 The cube is colored with crayons and felt-tip pens. Every student has colored the sides with 5 different numbers that characterize him, and a little portrait with his own name. The choice of where to put numbers and colors was free. After drawing the cube, the students have pasted it on a cardboard, and have cut it out. The last step was to glue the sides and assemble the cube. Here we have the template of the cube, ready to be printed and decorated.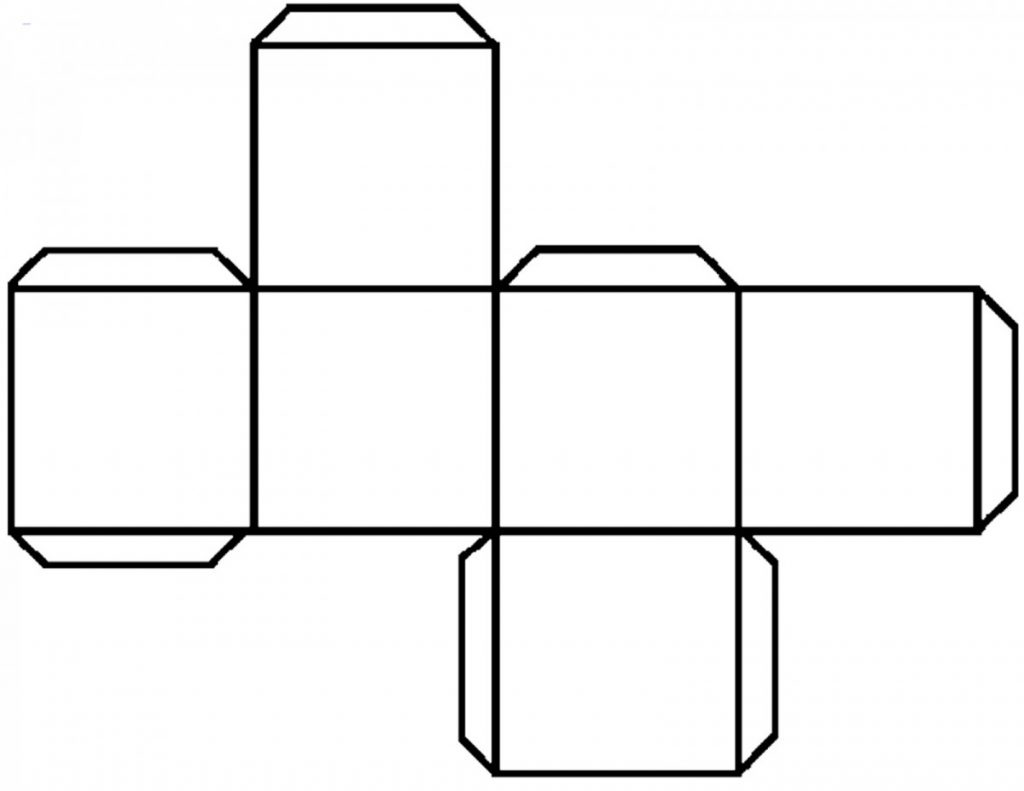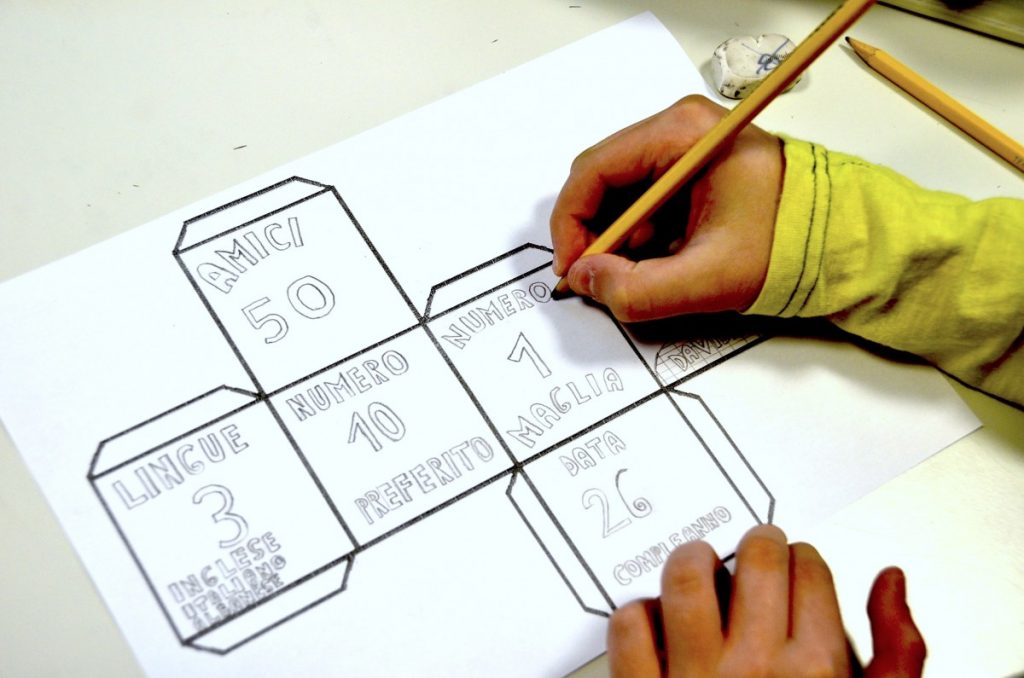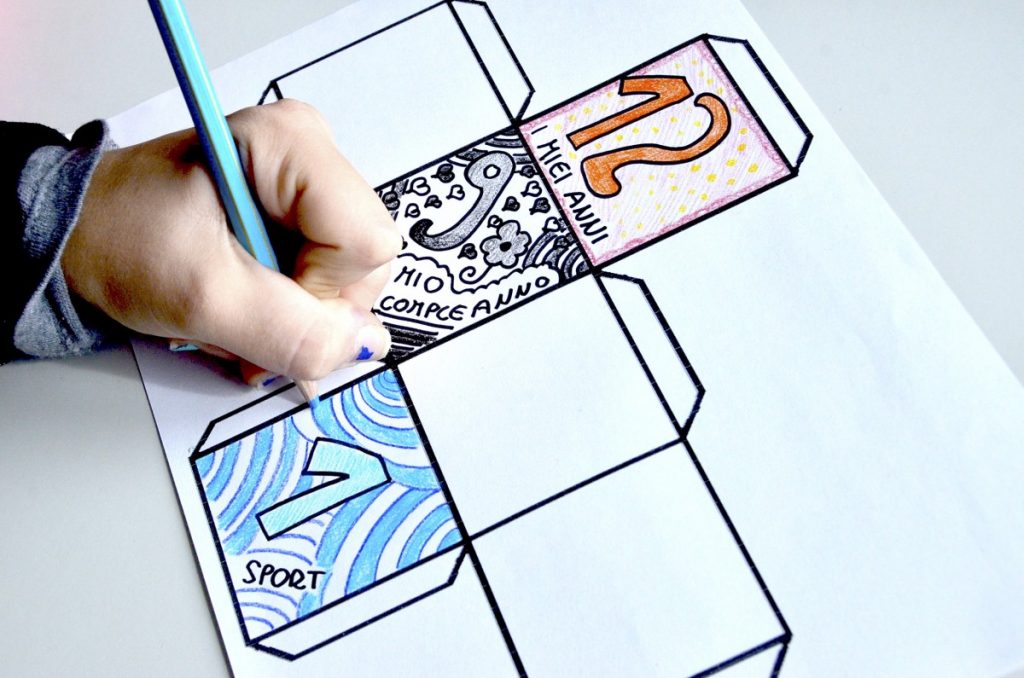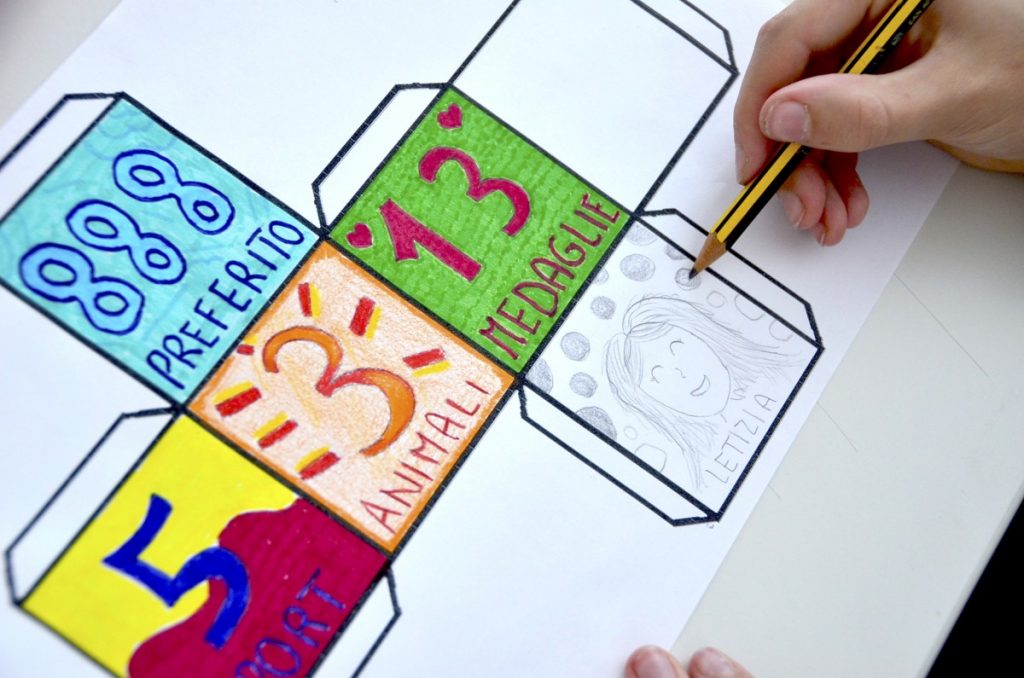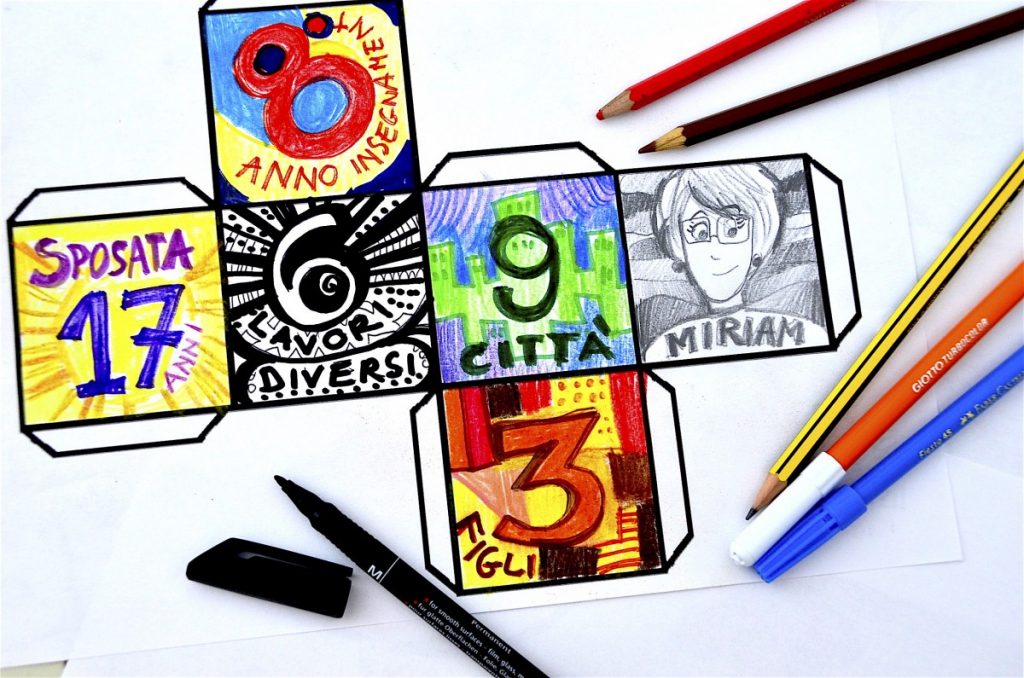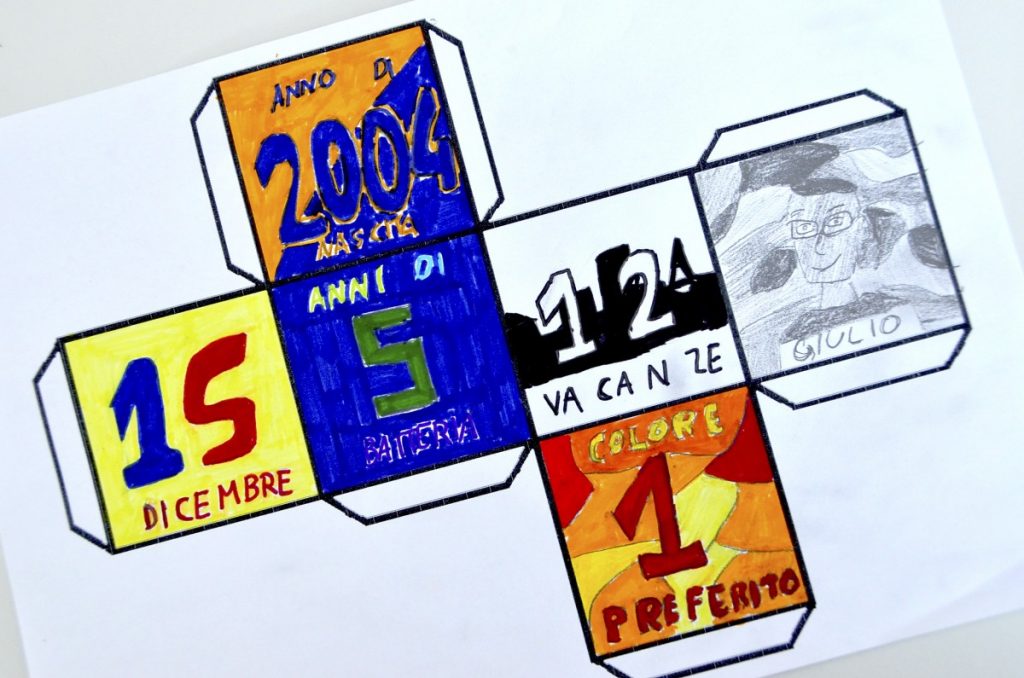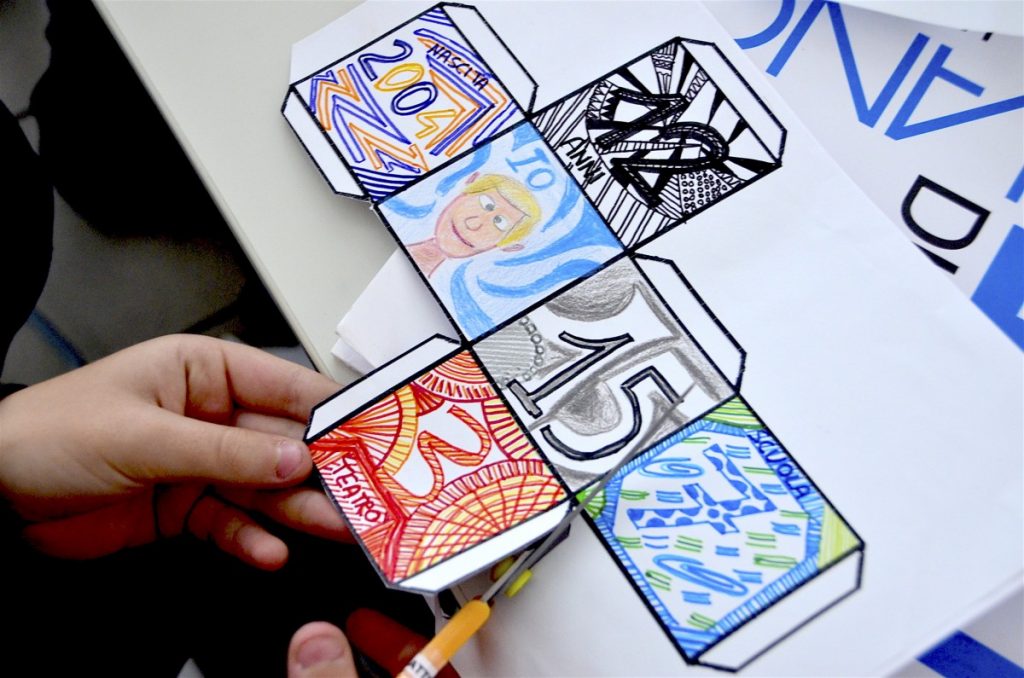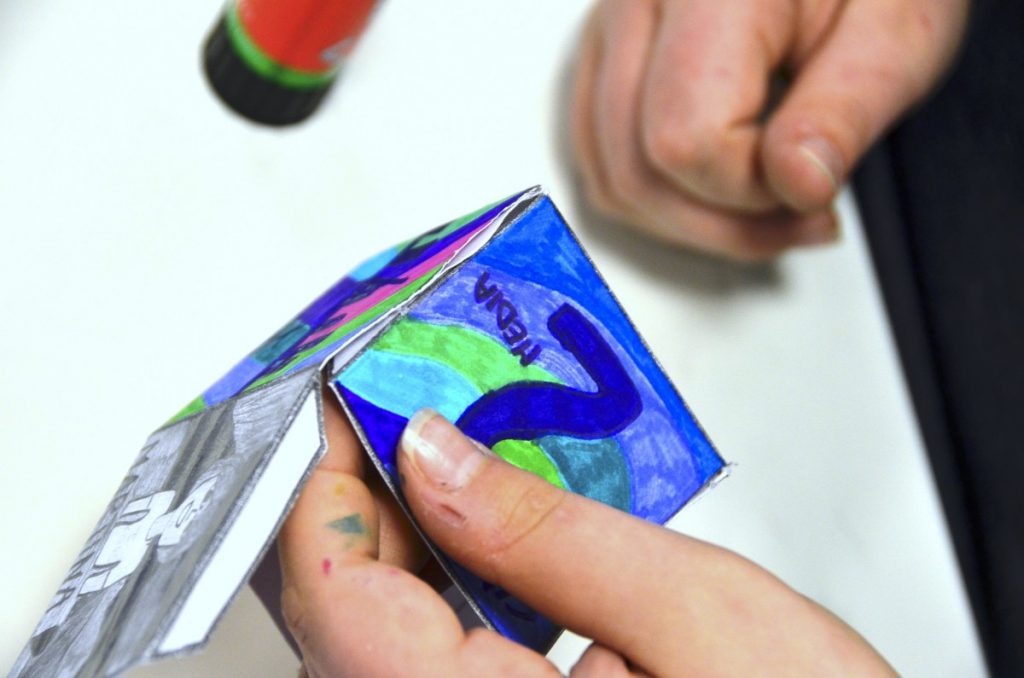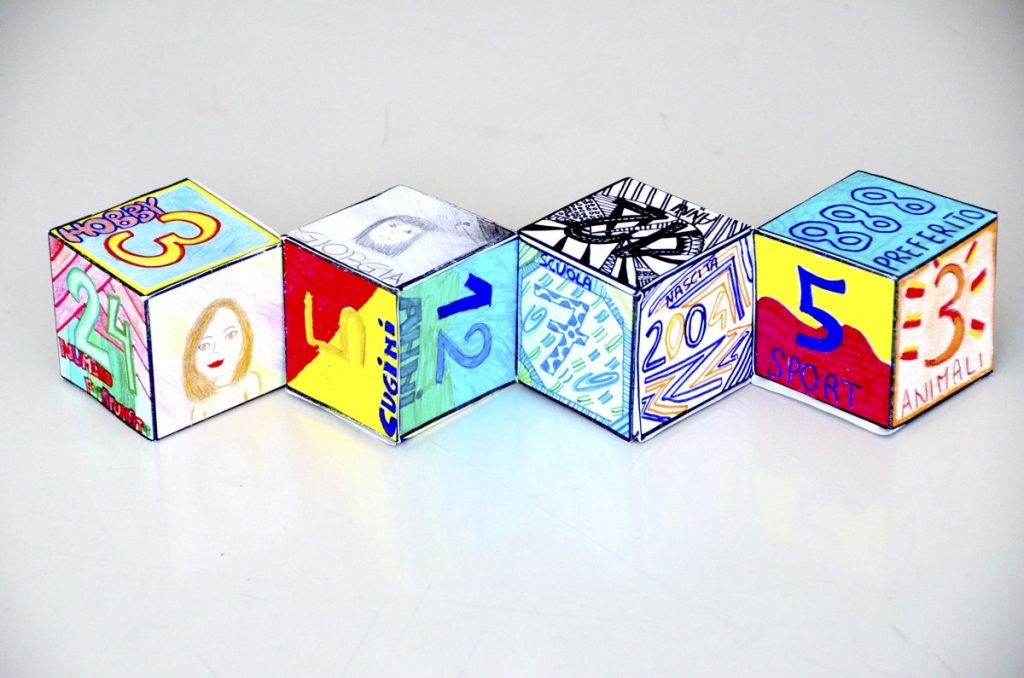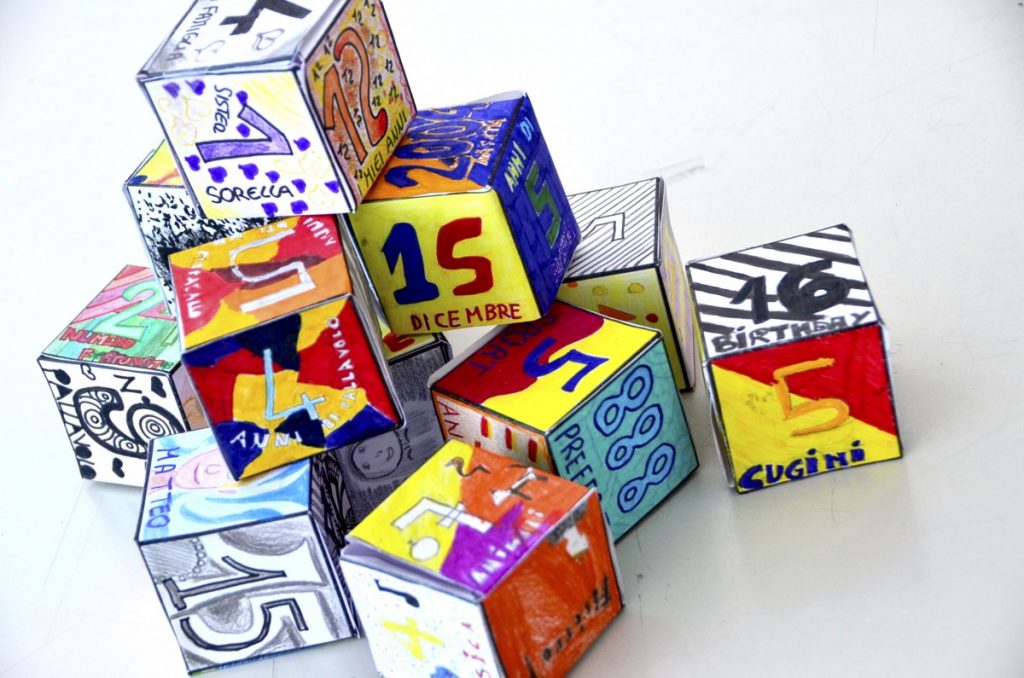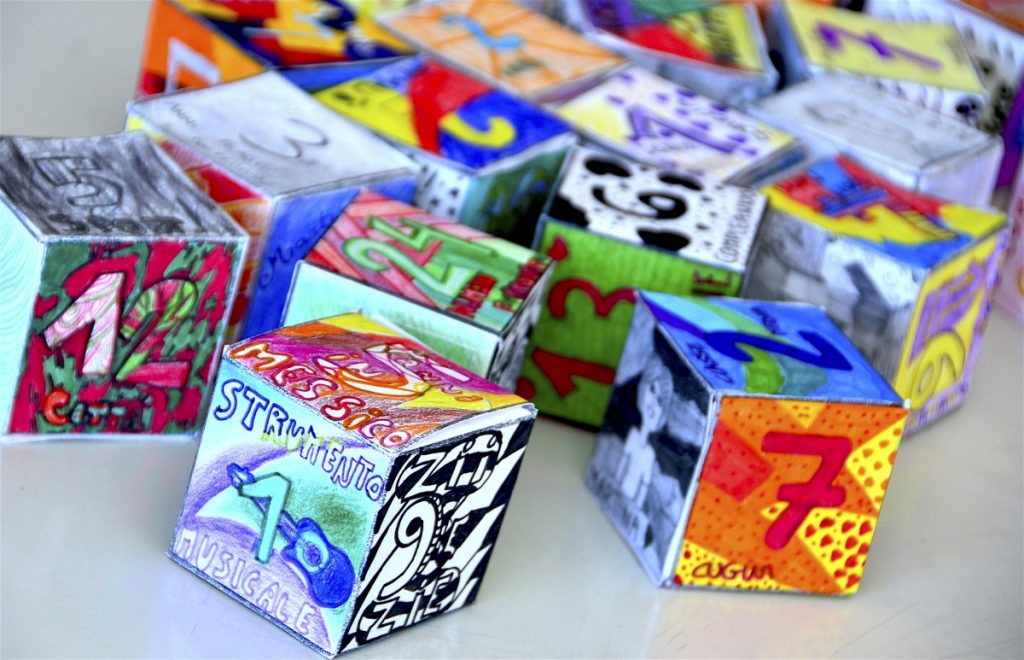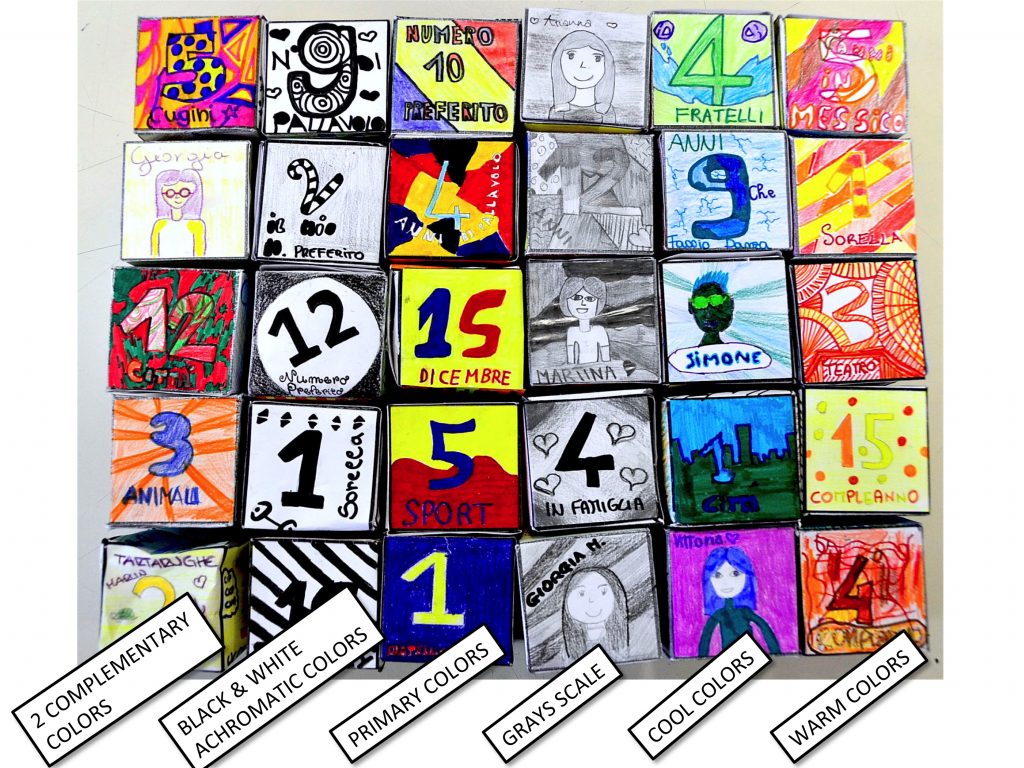 ACHROMATIC COLORS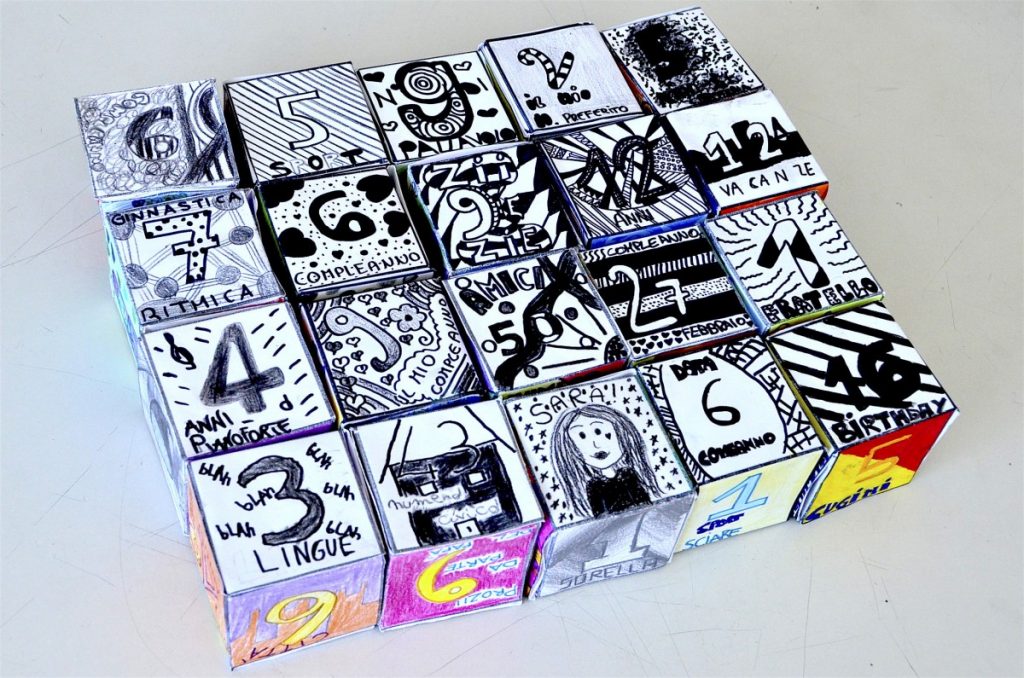 WARM COLORS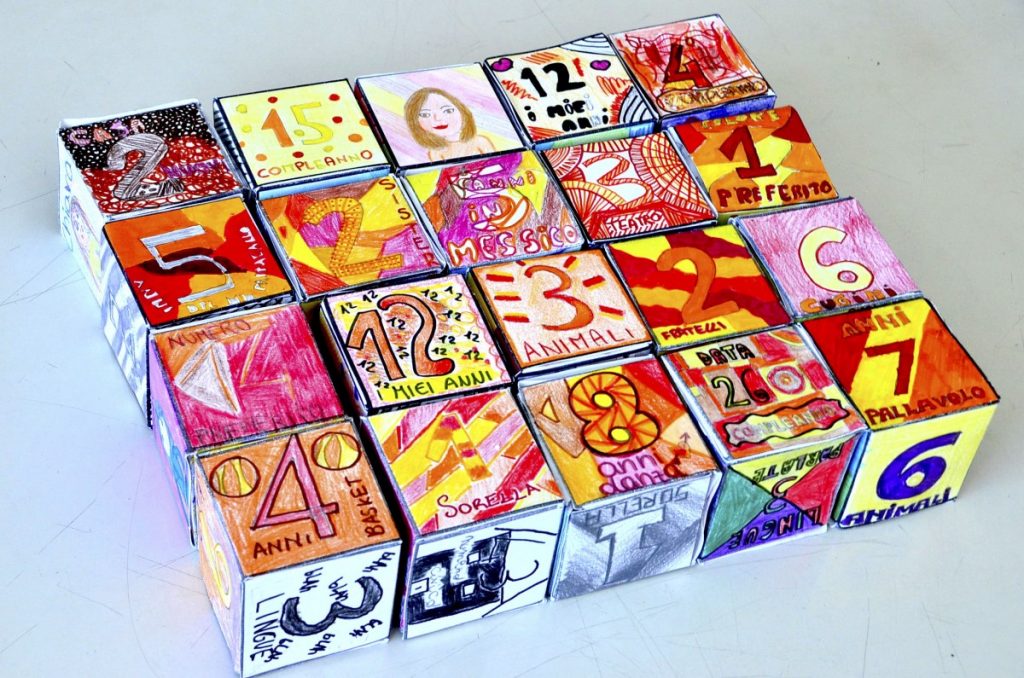 COOL COLORS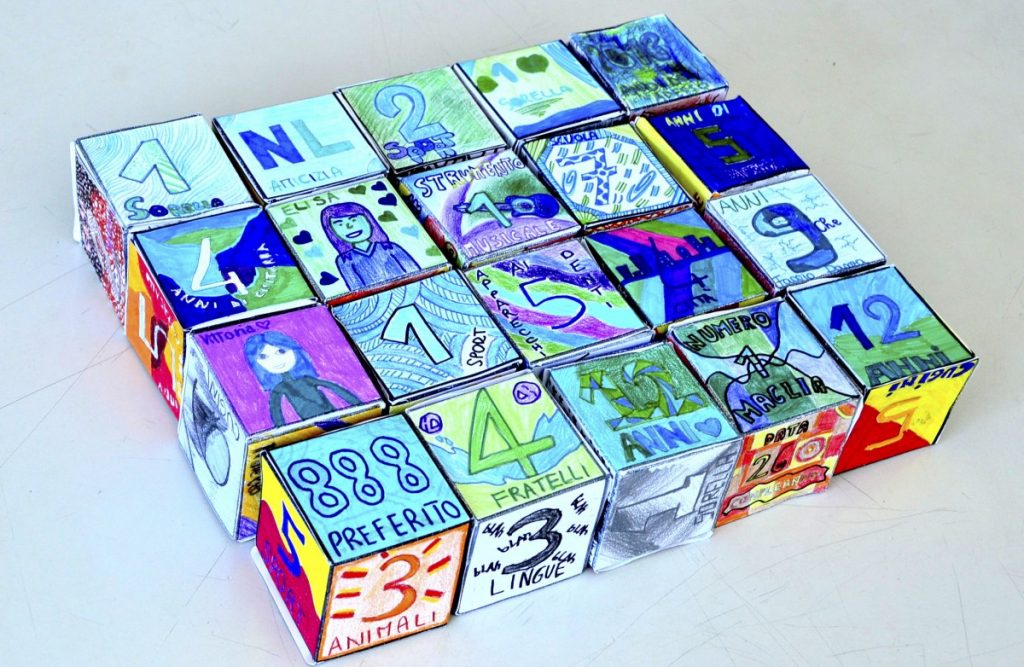 PRIMARY COLORS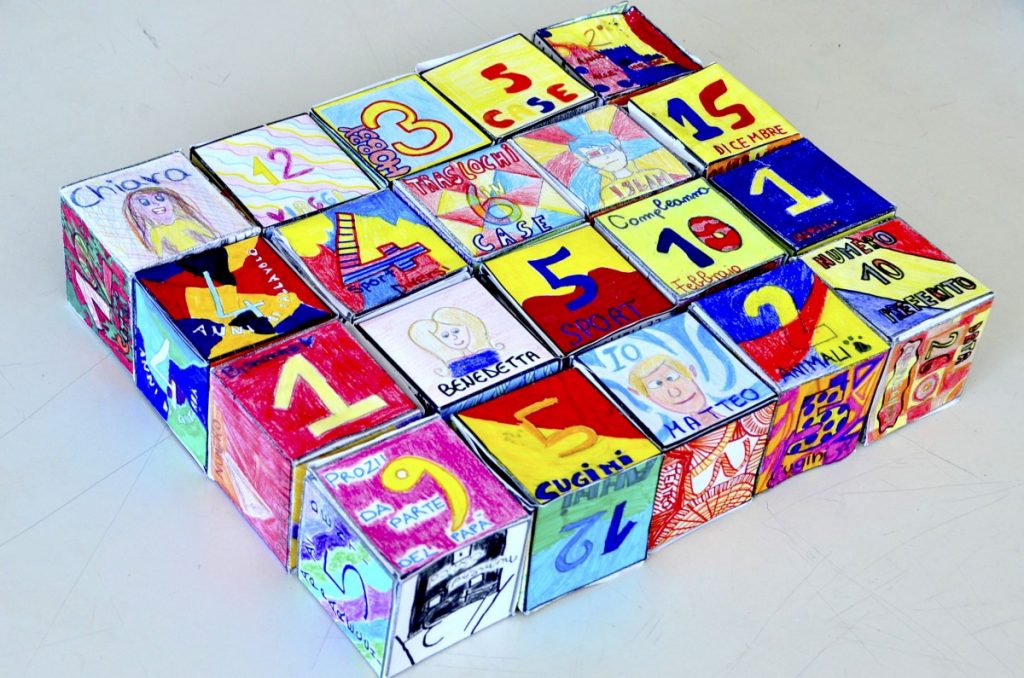 GRAYS SCALE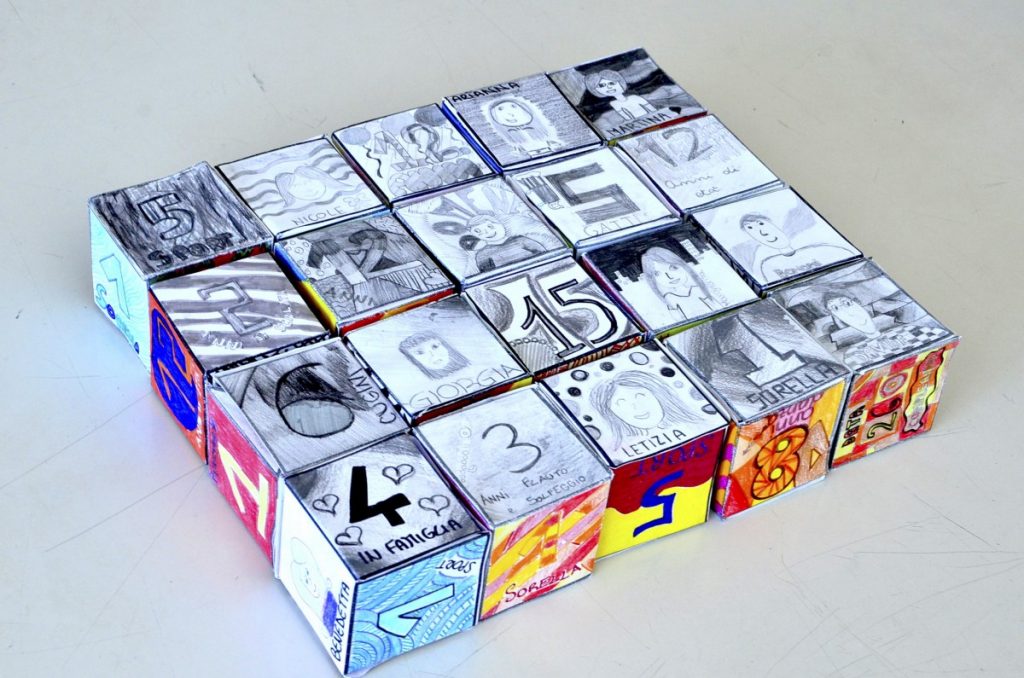 2 COMPLEMENTARY COLORS