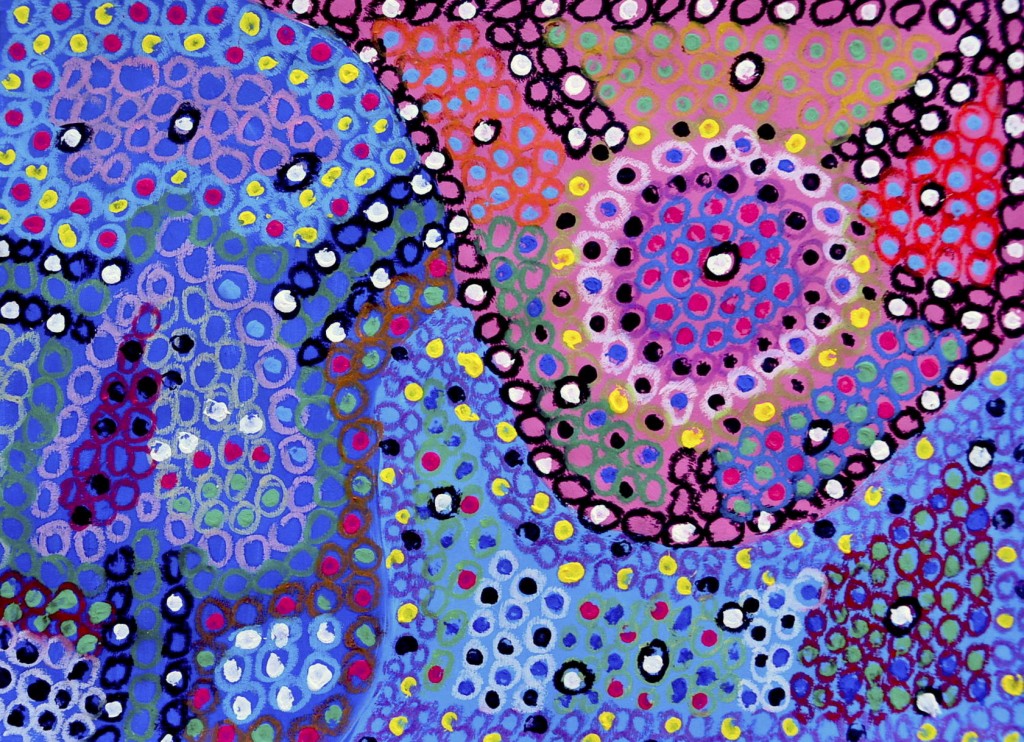 With students of the sixth grade, we observed that the smallest element of visual language is the POINT. Is it possible to make a work of art made only of points? The Australian Aboriginal art confirms it, as well as the optical artist Bridget Riley, or the contemporary artist Yayoi Kusama.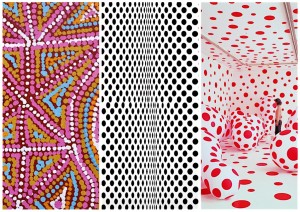 we have made this painting in mixed media. to make the painting you will need:
– Drawing paper
– Tempera paints or acrylic paints and brushes
– Oil pastels
– 2 or 3 cotton swabs
classroom work takes 3 hours
1. we start preparing a background in tempera with three colors, with solid colors divided into three colored areas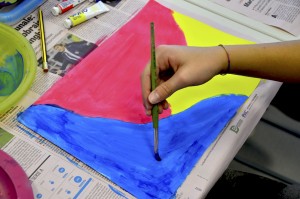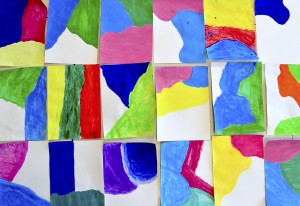 2. When the tempera is dry we can draw many small circles with oil pastels. The colors must highlight on the colored surface, so it is better to choose light colors on dark surfaces and vice versa, or very contrasting colors and complementary to each other (eg. Orange on blue). The circles can follow the shapes painted or create other shapes, circles, lines, waves, etc. ..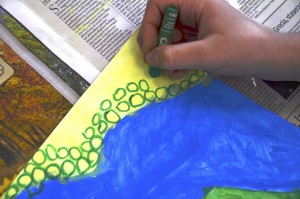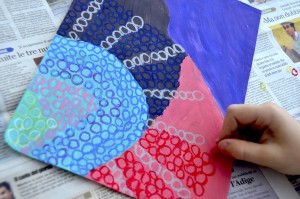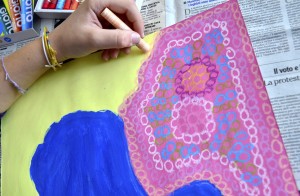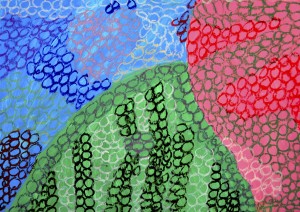 3. Using a cotton swab, we paint the dots with tempera painting, one for each circle, choosing the colors more visible and contrasting, such as white, blue or red.