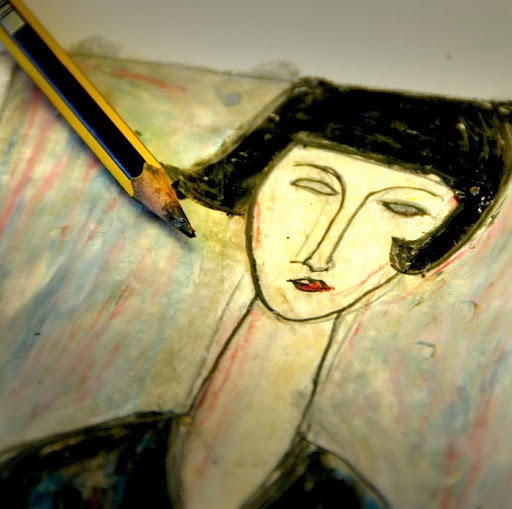 Modigliani's portraits are so characteristic that it is easy to copy them! Here is a simple technique with pencil, oil pastels and baby oil to imitate the unmistakable style of this artist. 
We can start to copy the contours of the figure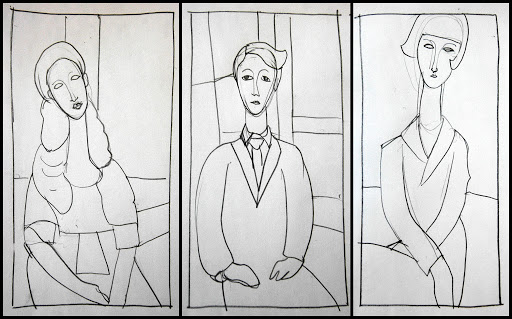 Then we color the entire surface with a single oil pastel colour, 
preferably pale, that will be the bottom of our drawing.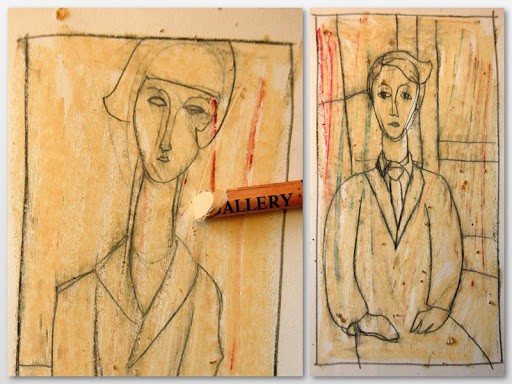 Thereafter we color the shapes with just few colors, overlaying the 
color 
on the 
colored background. We can also mix the colors!
Then we apply the baby oil on the surface with a soft 
paintbrush, 
to smooth the colors and mix them together.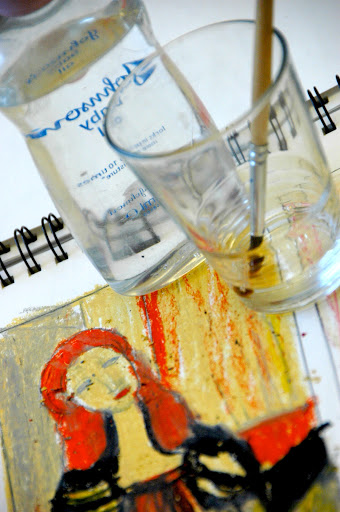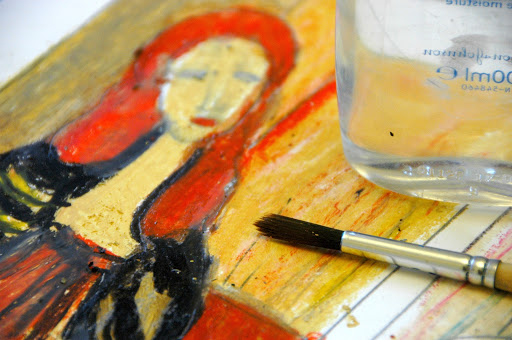 Eventually we redraw the lines with a pencil to make the lines sharper.