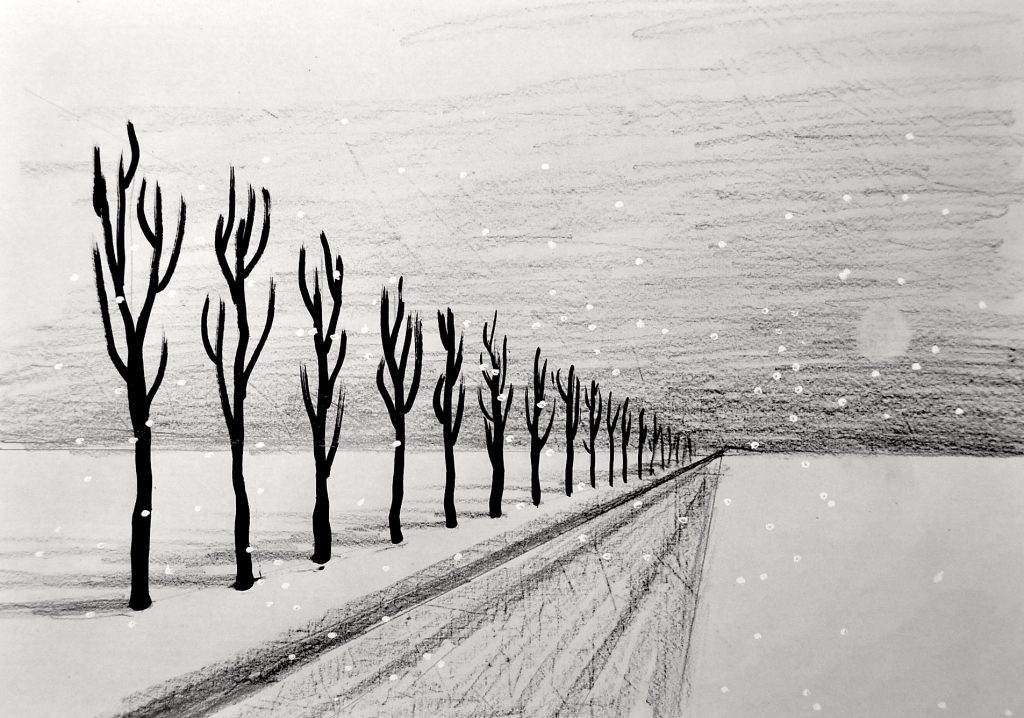 In this difficult moment due to isolation for the coronavirus, we and our students must stay safe at home. As teachers, we can just suggest some simple tasks with basic art supplies through online learning & teaching. For this reason, I prepared this video tutorial to explain the one-point perspective with the horizon, the vanishing point, and orthogonal lines. After the video lesson with my classes, I suggest creating this drawing in order to understand the representation of depth with a scientific method.
A simple one-point perspective drawing that you can create in minutes. You only need a sheet of paper, a ruler, a pencil, a black marker, a wite-out pen, and an eraser. Follow the video tutorial to draw this simple winter landscape.
You can also draw a "Spring" version, coloring the drawing with watercolors or colored pencils.