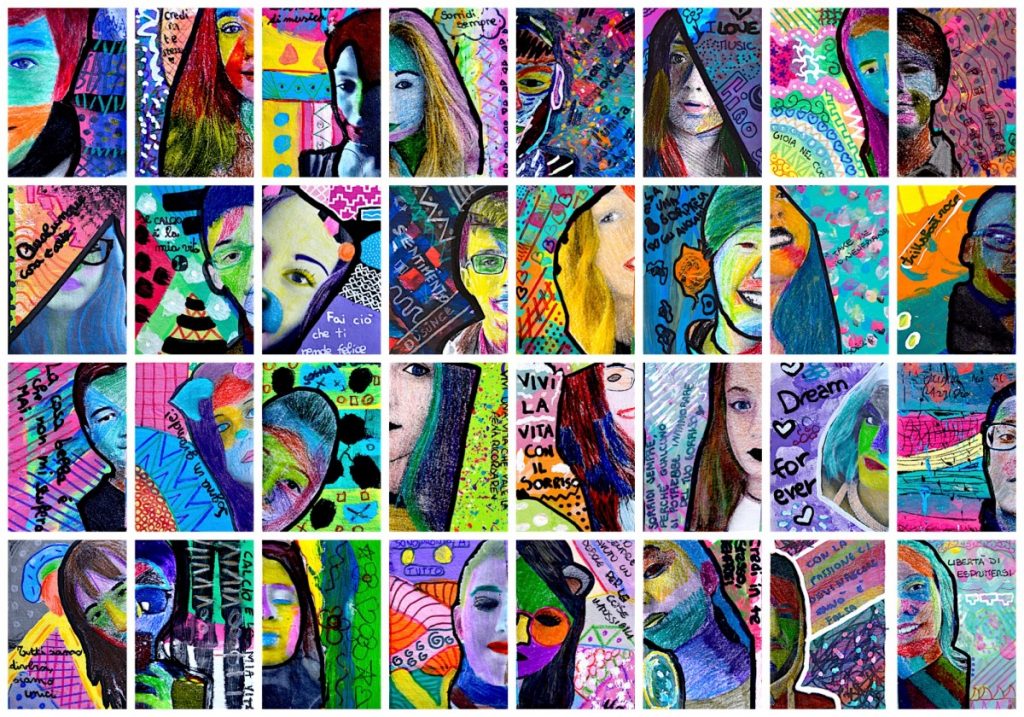 This year for the third edition of Artist Trading Card Global Swap 2018, we thought to focus our work on ourselves, infact the topic is our SELFIE! We collected all our selfie from mobile phones and then we worked on them with colors, in the style of Matisse and Expressionist artists.
The swap project is created by Nic Hahn of Minimatisse website, and the aim is to bring Artist trading cards from all over the world and exchange them. If you'd like to see the cards we created and received the previous years you click HERE or search the key-words Artist Trading Cards
We started painting the background of our cards, with an abstract and free image, made of four color at least. The technique is free, but the card must be full of colors with no empty spaces.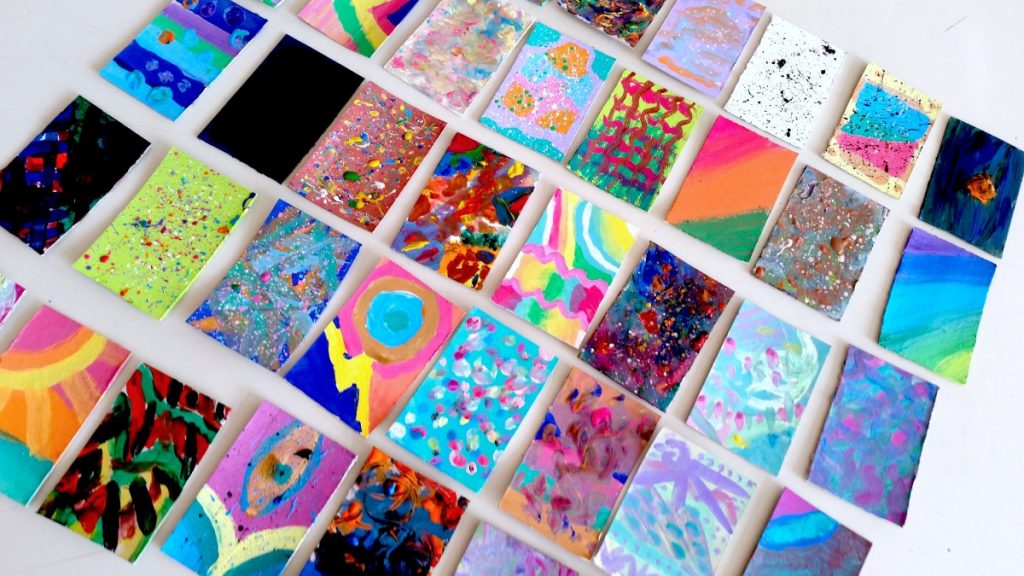 While the paintings were drying, we have worked on the selfie printed in black and white. After observing some works of art as the "Portrait with green stripe" by Matisse, we colored our little portrait with colored pencils, in a personal and fanciful way.
Subsequently we cut the selfie in half and pasted each half on one card. In that way every student created two different cards with half portrait on each. The outline of the selfie was drawn with a thick black permanent marker in order to emphasize the shape of the head and highlight the portrait on the abstract background.
To embellish our cards we added some decorations and some words (a motto, a piece of lyrics or an aphorism) on the abstract background with felt-tip pens, colored pencils or pens. To complete the cards we pasted a label on the back of our cards with our data (name, school, address…).
Even this year our cards are ready to cross the ocean and travel up to someone's desk, to other schools around the world. We hope that with our little works of art we going to send a bit of our joy and fantasy. We hope that our cards are going to be a little gift, a little part of ourselves for any student in the world who'll receive it!
Salva
SalvaSalva
SalvaSalva
SalvaSalva
SalvaSalva
SalvaSalva
SalvaSalva
SalvaSalvaSalvaSalva
SalvaSalva
SalvaSalva
SalvaSalva
SalvaSalva
SalvaSalva
SalvaSalva
SalvaSalva
SalvaSalva
SalvaSalva
SalvaSalva
SalvaSalva