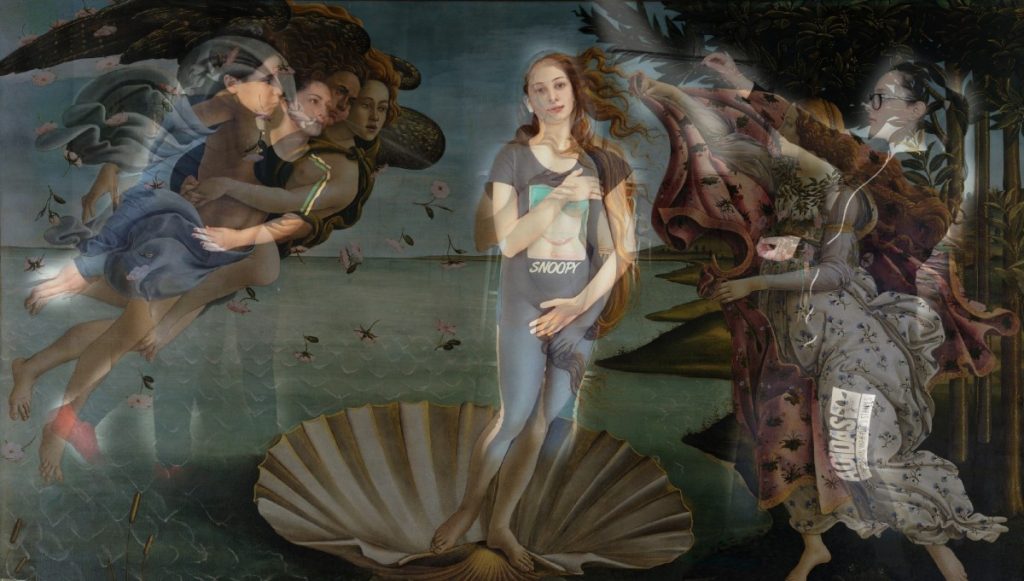 This post is dedicated to the interesting work of the art teacher Giovanni Perdicchia and to his 9th grade students. The classes involved are the 3 B of Presicce-Acquarica Middle School and 3 C of  Middle School Polo 2 Casarano, in Italy. You can contact Giovanni on Twitter Giovanni Perdicchia @gioart79 , or see his works of art here.
The aim of the project is to mainly engage students in the knowledge and study of Art history. The teacher thought about an active and immediate way to teach and learn art history, based on a real experience. In this Active Art Project students interpreted the postures of the main characters in some famous paintings. In that way students have been incited to observe some details otherwise unnoticed, and discover how the greatest artists create the composition of their paintings.
The students observed exchange of glances, poses and gestures of the characters in some famous artworks, and then they have imitated them as actors on a stage. Students represented complex and well-structured paintings as "Las Medians" by Diego Velázquez, "The Entombment of Christ" by Caravaggio or "The Last Supper" by Leonardo da Vinci. After that the pictures have been overlapped to the paintings in transparence.
The students, seeing themselves into a masterpiece, experienced an intriguing effect: they have been into the space of the painting, connecting the past and the present in an authentic dialogue. In this experience they felt protagonists and they had a lot of fun!
Thanks to this activity students remember the artists and their works of art in an unforgettable way, besides to disposition of lights, exchange of glances, poses, gestures and composition of space in the paintings. The history of art can be thus a lively experience, than it can be renovated and loved.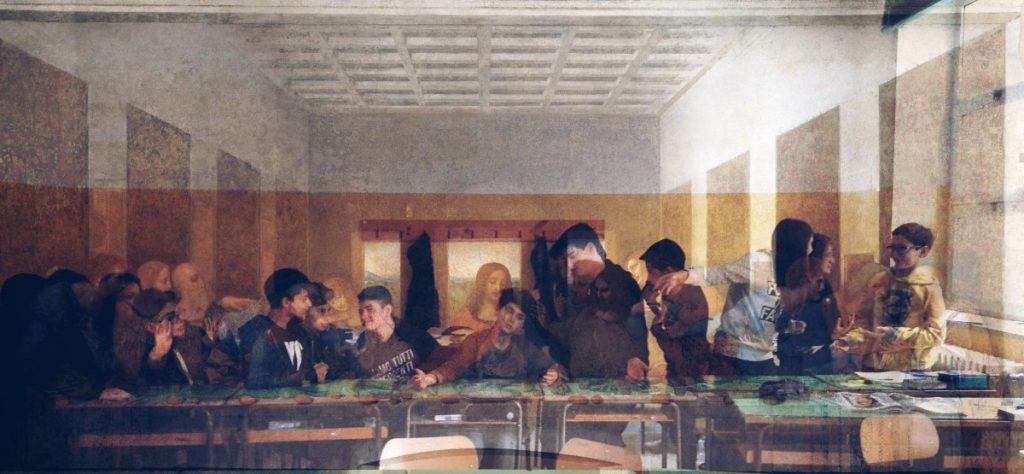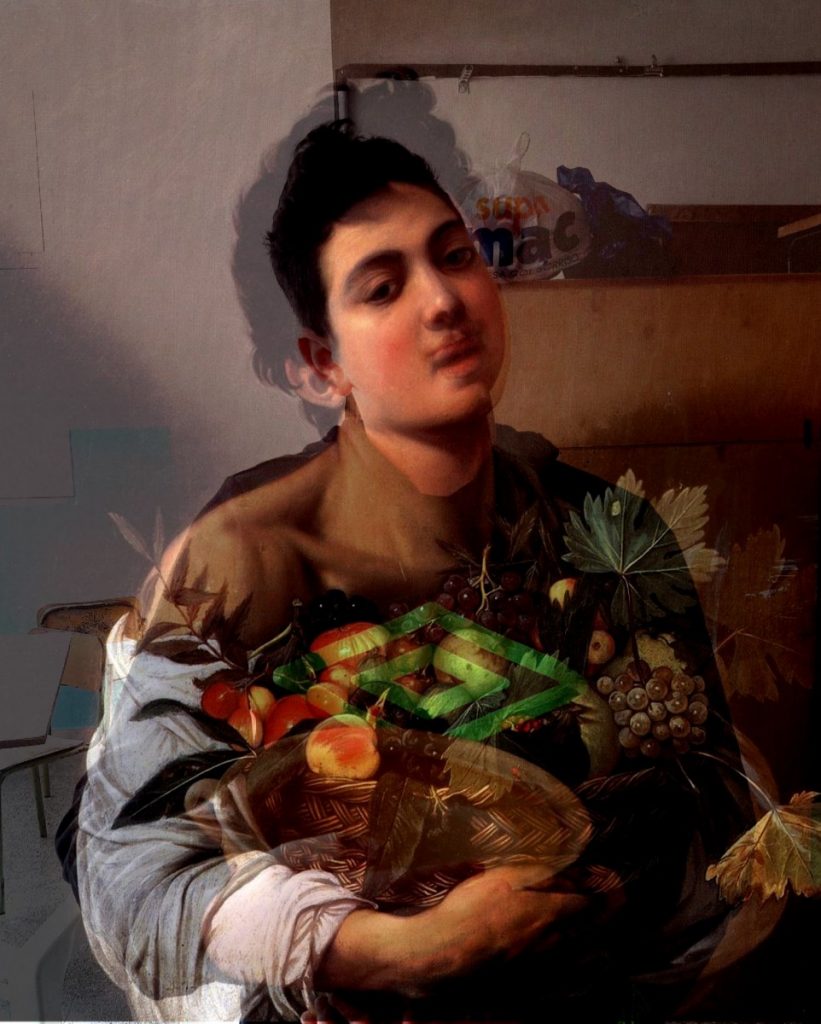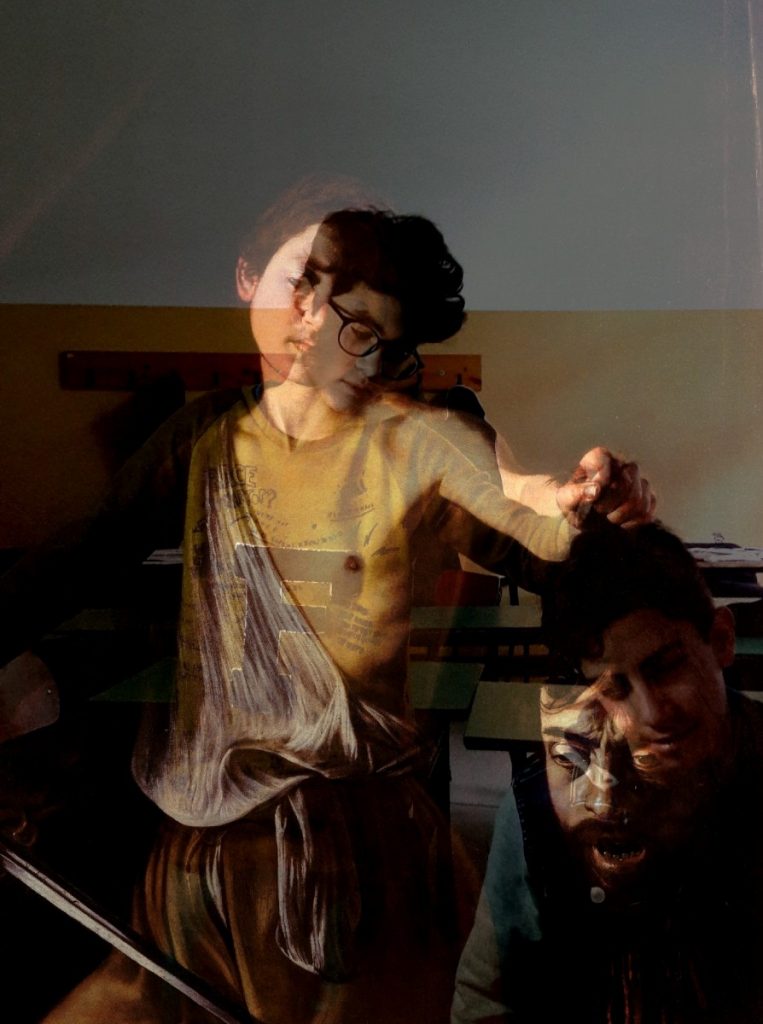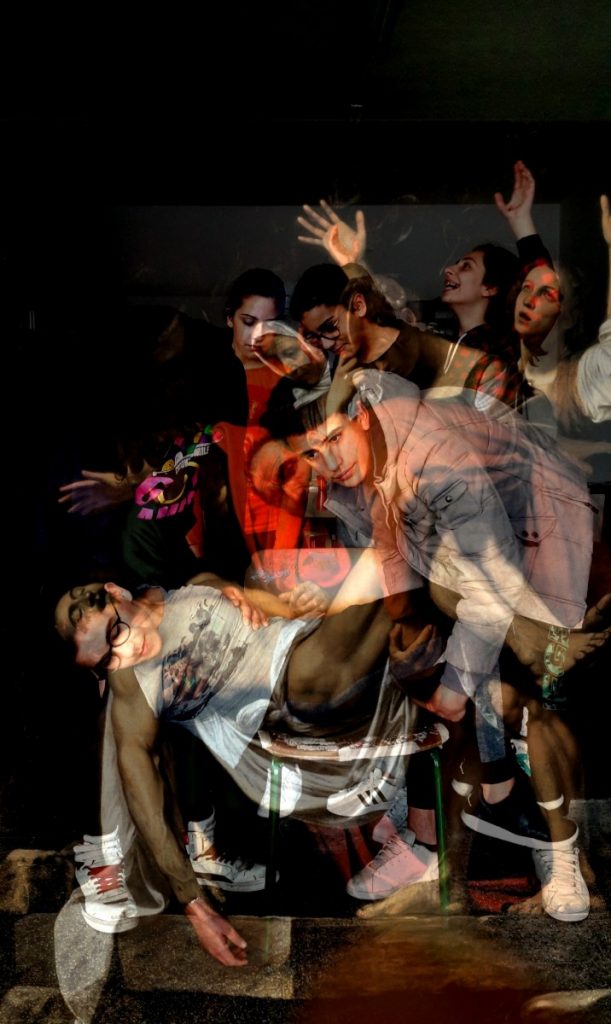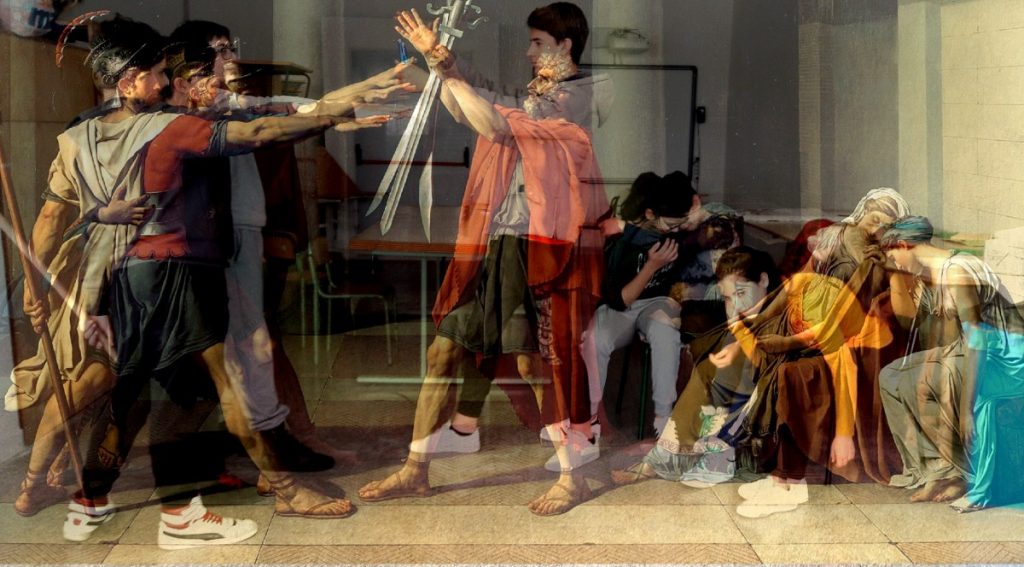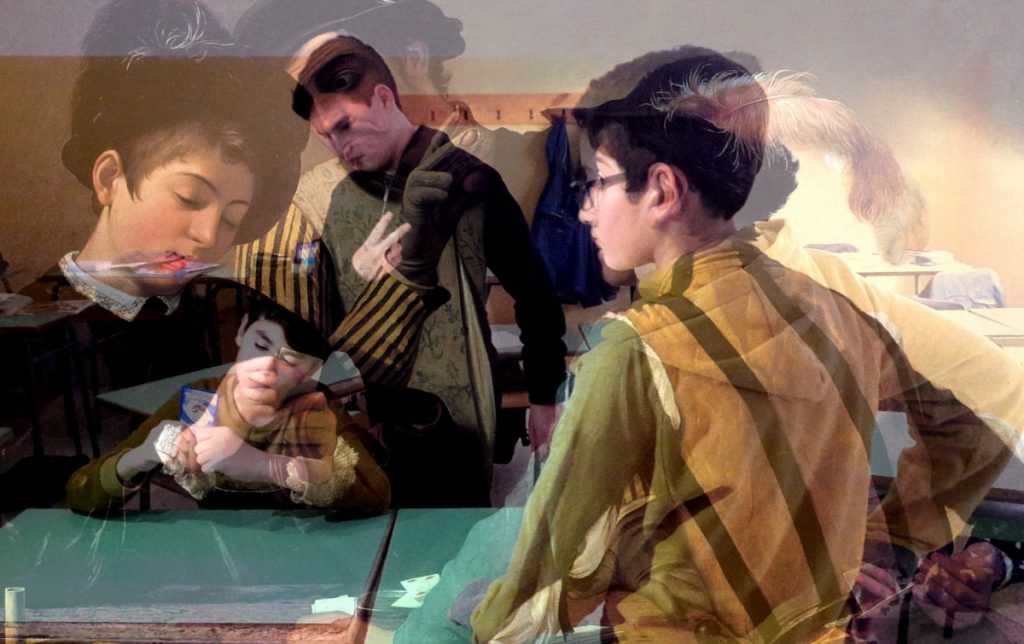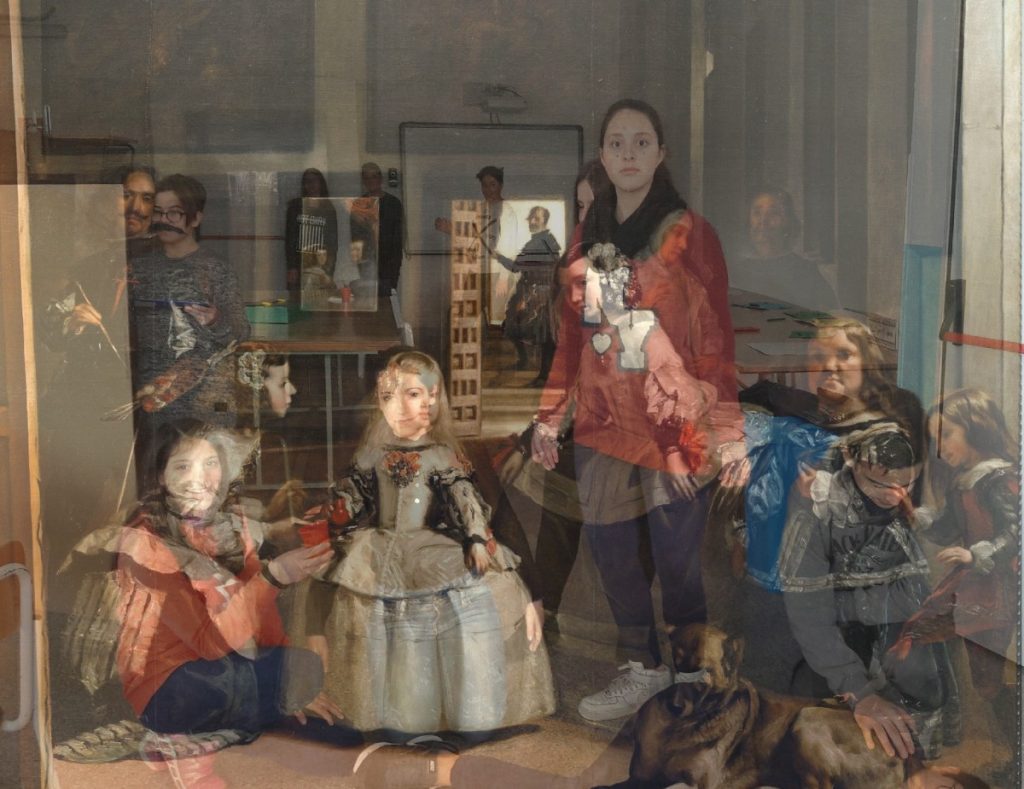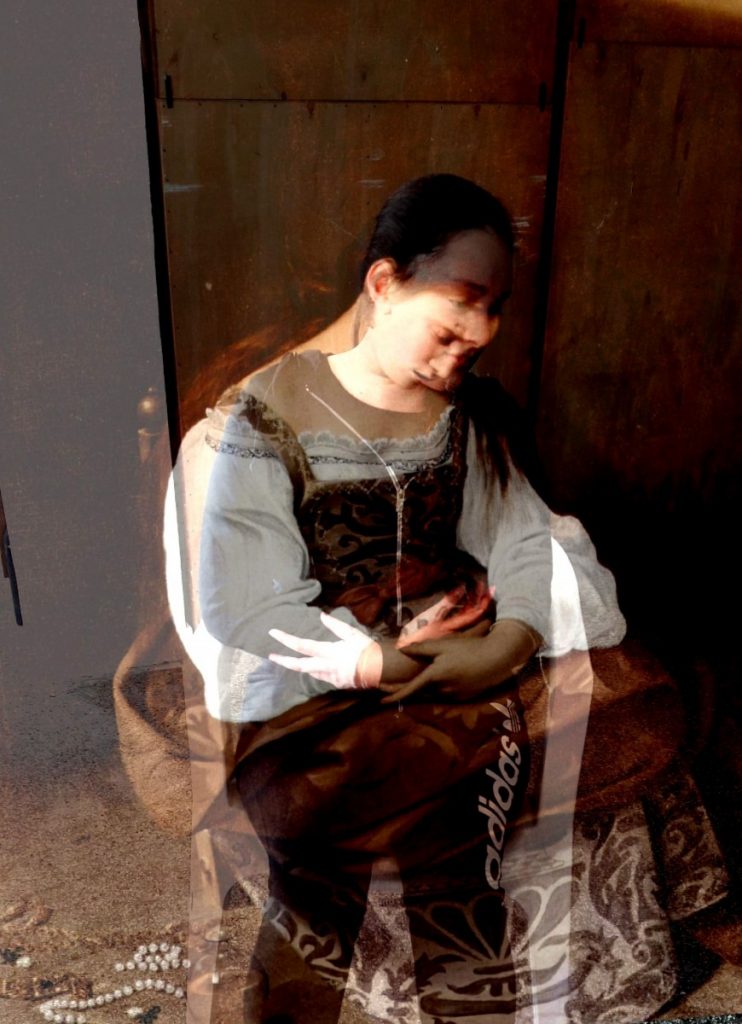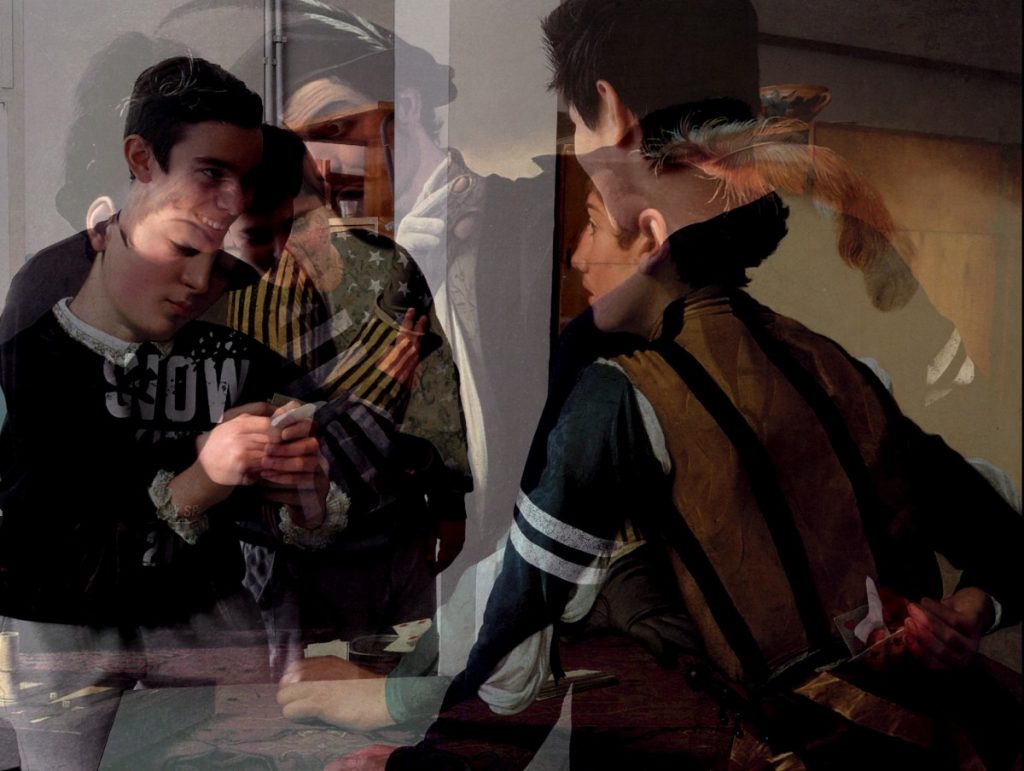 SalvaSalva