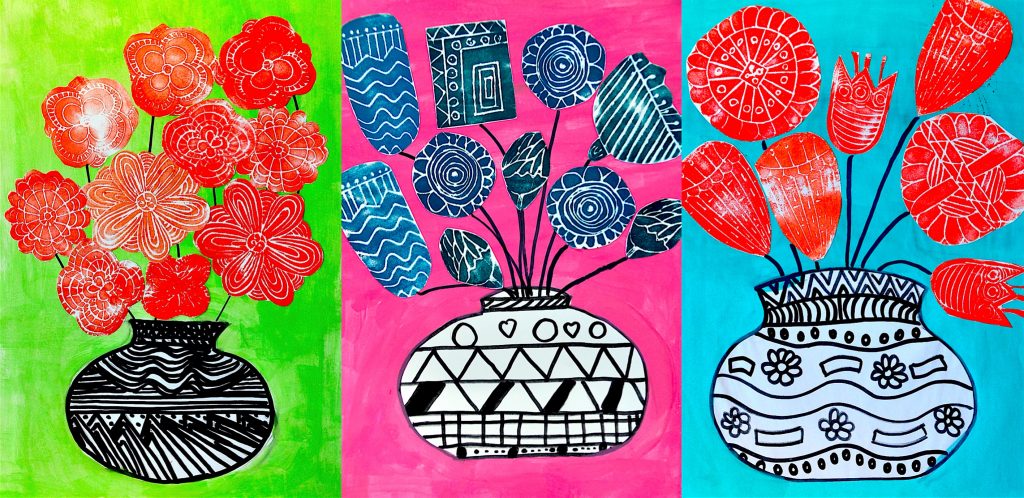 We have already worked with this interesting material that can be etched, cut, shaped, glued, colored and printed. We used the craft foam sheets especially for printing, because it's cheap, it's suitable to be engraved, inked and printed in easy, simple steps. This time with Grade 6th students,  we created some printing plates in flower shapes, inspired by works of the great illustrator and artist Lisa Congdon.
First we sketched some flowers on paper and then we etched the craft foam with a sharp pencil. After that we cut out the flowers creating some printing plates ready to be printed. Subsequently the printing plates have been inked with lino printing ink, using a lino roller. Finally the inked printing plates have been pressed on white paper with a spoon and our prints were ready.
After printing we drew a vase with a black marker on a drawing sheet, and then we painted the background with a solid color, different from the color of flowers. In the last step we cut out the printed flowers and pasted them on the painting. Finally we drew some stems between the flowers and the vase with a black marker, to complete the work.