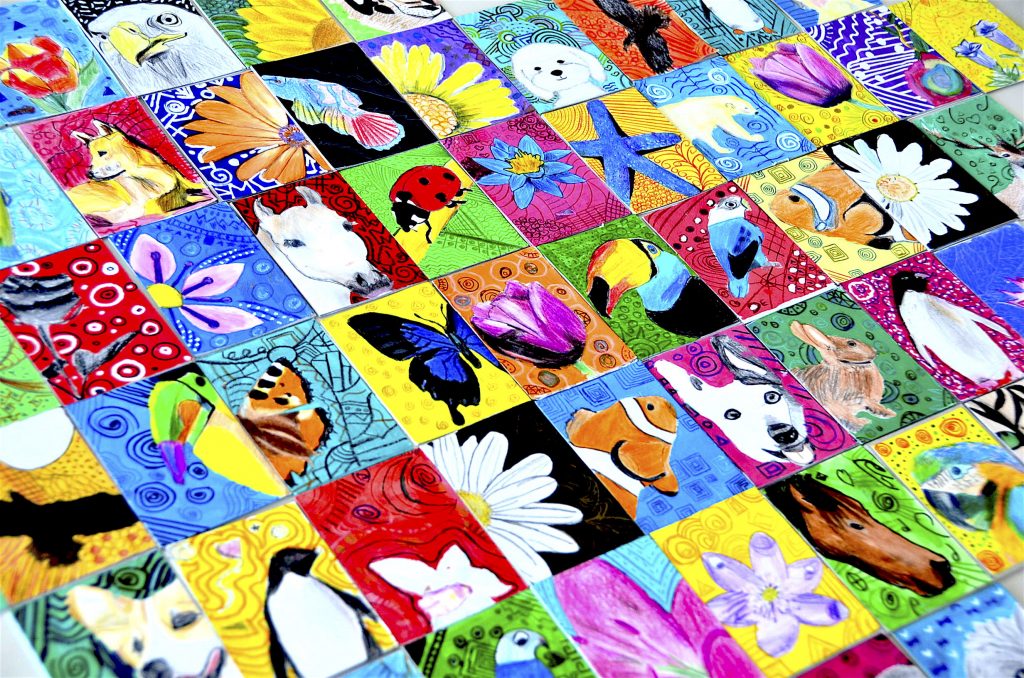 Also this year students grade 8th took part to Artist Trading Cards Global Swap, together with students from all over the world. In 2015 we joined this global swap as the only one Italian School, but this year no less than ten Italian Schools are involved! My previous experience went through the creation of 100 Cards and the creation of a Video Tutorial about how to create them. The receiving of the cards from the world and their exhibition was followed by many Italian teachers who have been keen on joining the project with their students.
In the map below you can see where our cards are from: we are in the North of  Italy, in the Middle School of Mezzolombardo, in the province of Trento.
And here below we have our cards. This year we chose to draw a very realistic detail of a nature (flowers or animals) on an abstract background. The realistic subject is drawn with colored pencils and the abstract background is painted with gouache and it's decorated with crayons, markers and pens. We want to create a strong contrast between the figurative subject and the abstract background, in order to emphasize both at the same time through the contrast. The effect is a bit surrealistic and magic!