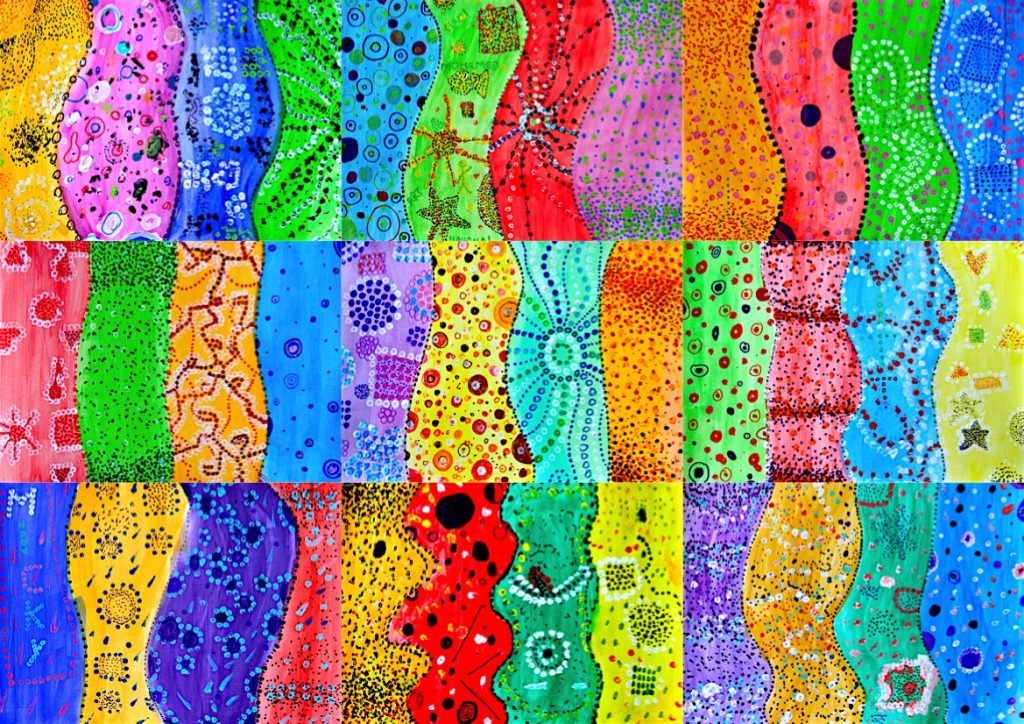 We created these mixed media paintings with 6th grade students. We experienced that you can create very expressive images just using dots. The dot is the smallest element of the visual language, but we can use it in many ways.
You can create LINES, aligning the dots.
You can create SHAPES, pulling the dots together, in a regular way.
You can create a DEPHT effect, drawing dots of different sizes.
You can create VALUE effects, concentrating or rarefying the dots.
To make this drawing we have first divided the drawing sheet in four areas with some lines in pencil. Then we have painted every area with a different solid color, using watercolors. After that we drew the dots with colored pencils and markers. We drew the dots following the 4 ways to use them, drawing LINES, SHAPES, dots of DIFFERENT SIZES and VALUE EFFECTS, creating different decorations. Finally we added some dots with acrylic paint on a cotton bud, in order to embellish our mixed media painting and try a new tool for painting.