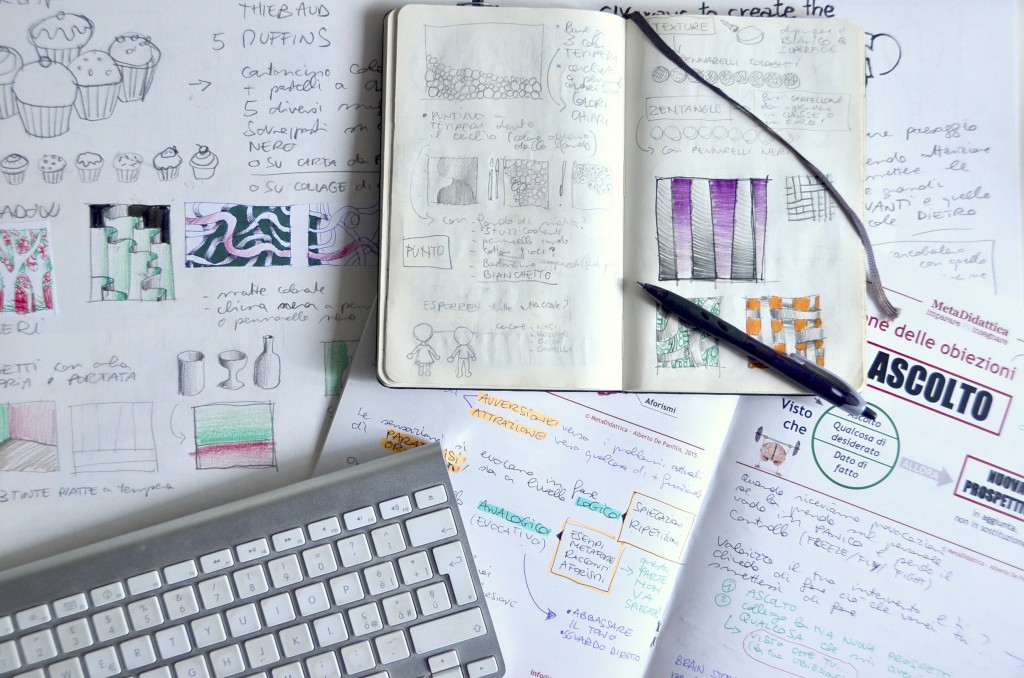 The school year is about to begin, and every teacher, student and parent is preparing for the school's challenges. Last year I attended a very good course, offered by Metadidattica, which helped me to define my idea of school and teaching (just in Italian language… sorry!). At the beginning of this school year, was also presented another course dedicated to first days of school. I like to share with you a few ideas from this last course.  I extrapolated seven tips:
Motivation

L

et u

s pause to remember the deep reasons that made us do this job, and recover the sense of our work: we discover that it is amazing!
What group of students I want? 

Imagine the class that we would find beyond the door. Imagine that, as if by magic, all our wishes were fulfilled: that's where we have to aim, in order to feel better at school.
Ask yourself achievable goals 

Establish goals achievable, specific, measurable, and maybe even with a deadline, can help us to design a customized professional development plan. We shall start with simple goals! I'm thinking to improve the use of voice in class and organize a small exhibition for December … and you?
No panic! 

To me it happens to panic in the face of challenging classes or provocative behaviors, there are some teachers who feel uncomfortable with the students' parents, or colleagues … If we identify what places us in difficulty, we know that it is precisely this, that we have to work on, in order to improve and reduce the panic situations.
Keep calm and smile 

S

mi

le and calm are powerful weapons of who leads: they communicate trust and confidence in who is led. Before entering the classroom, we should find a reason to smile!
The dancer teacher 

I particularly enjoyed these imagine, used in the course, because sometimes we have to be dancers, who move easily in a variety of alternate proposals to arouse interest and attention in our "spectators". We should try to propose variations on the theme of our lessons, with questions, videos, words, images, moments of listening and action.
Shared rules

T

h

ese are to be defined together with the students from the beginning, better in a positive way, saying what can be done (for example, speak softly) rather than emphasize what you can not.
I know that we do not have magic wands: despite all the training in the world, we'll still live joys and angers, satisfactions and frustrations, fears and victories. The hope, really, is to work the best we can: for teachers, students and parents.
Good start!