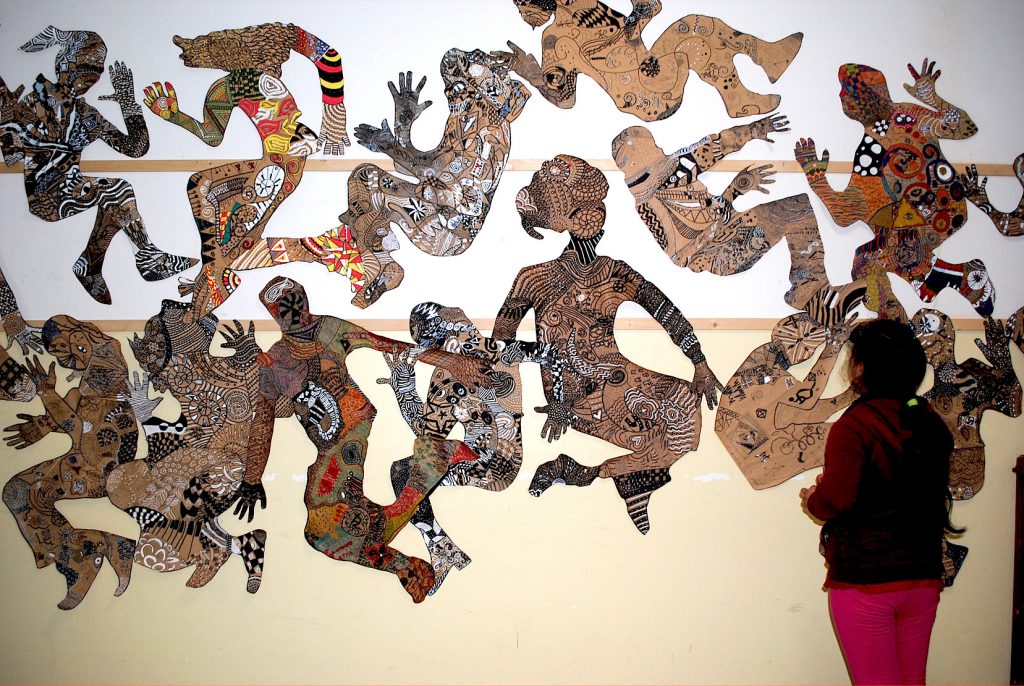 Here we have the extraordinary idea of Fabiana Collotto, art teacher at the Middle School "Querini" in Mestre (Venice). As he told me in various mails that we exchanged, the work that we share here was made during a laboratory, where students from 5th grade and 6th grade have collaborated together.
Groups of 5/6 students drew the outline of one of their classmates who was lying on the ground on wrapping paper. The figure is curled up and takes positions also quite uncomfortable, but is important that his hands and limbs remain visible. The silhouettes with tousled hair, or with bulky clothes and shoes are great fun! All figures have been decorated with markers blacks and whites in zentangle drawings and, in some silhouettes, was added also the color. The silhouettes were eventually cut out and exposed on a large wall, for a well-deserved show.
Along with Fabiana even the teachers Tiziana Pad, Angela Farruggia, Marina Forte, Edi Solivo, Antonella Polizzi, Tiziana Bonifacio and Maria Grazia Lombardino have collaborated in this amazing work.