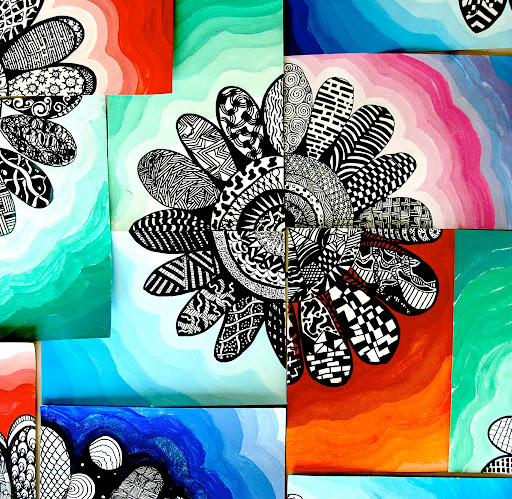 an interesting composition!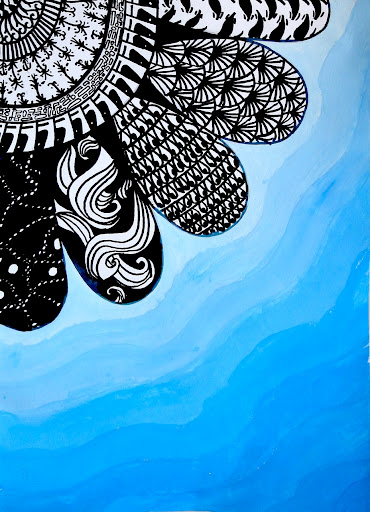 michele s.
In the class 2B we have done this exercise in three steps:
1) first we drawn the flower with a pencil
2) then we painted the background with tempera, using two colours (white and another colour). We started from the white tempera, adding a drop of colour for every range of value.
3) eventually we completed the flower with different kind of tangle, drawn directly with a black marker.