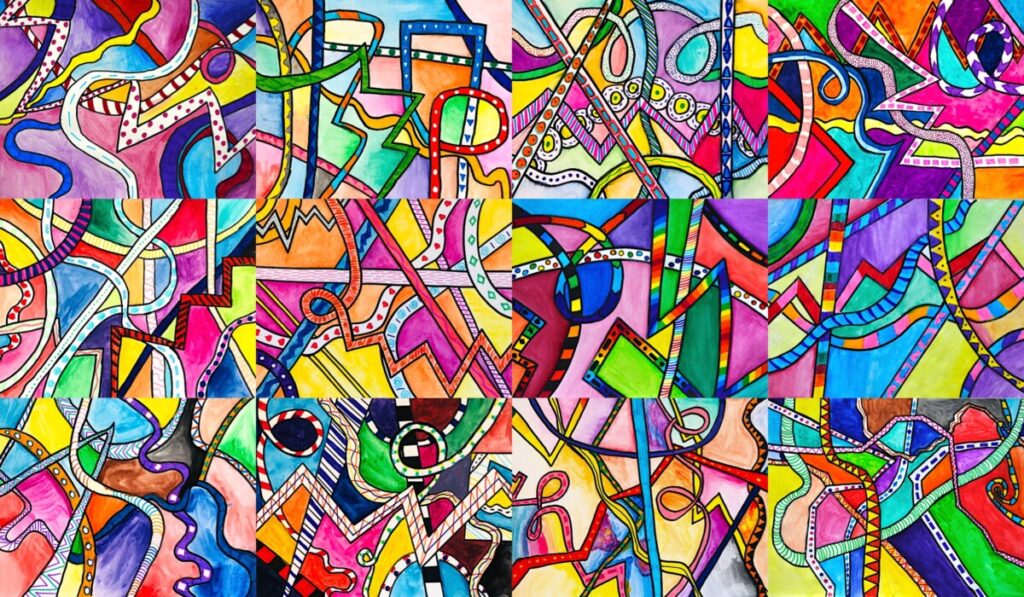 With 6th Grade students we worked on the topic of the LINE drawing many types of interwoven lines: we traced the lines with the pencil and then with a black permanent marker.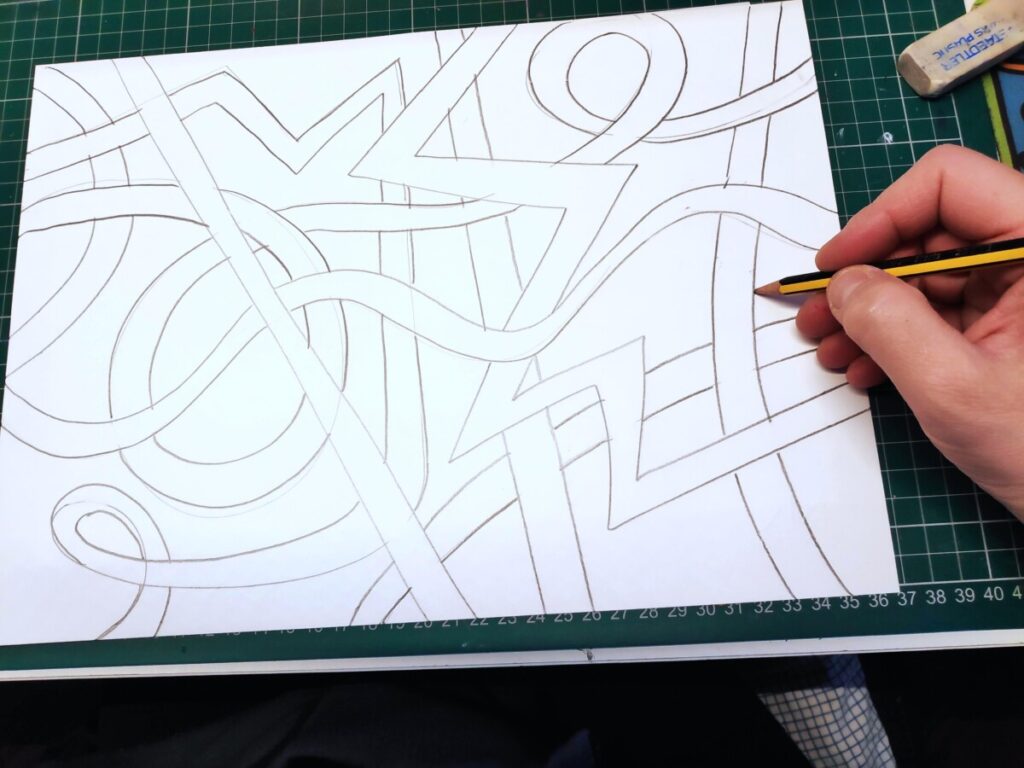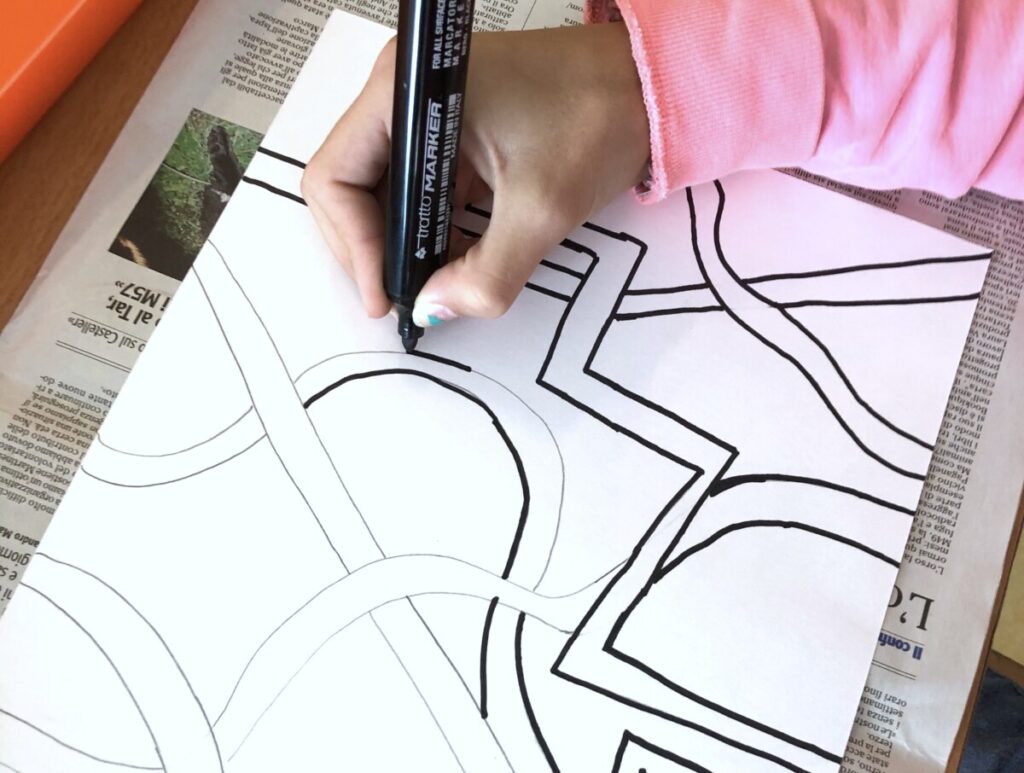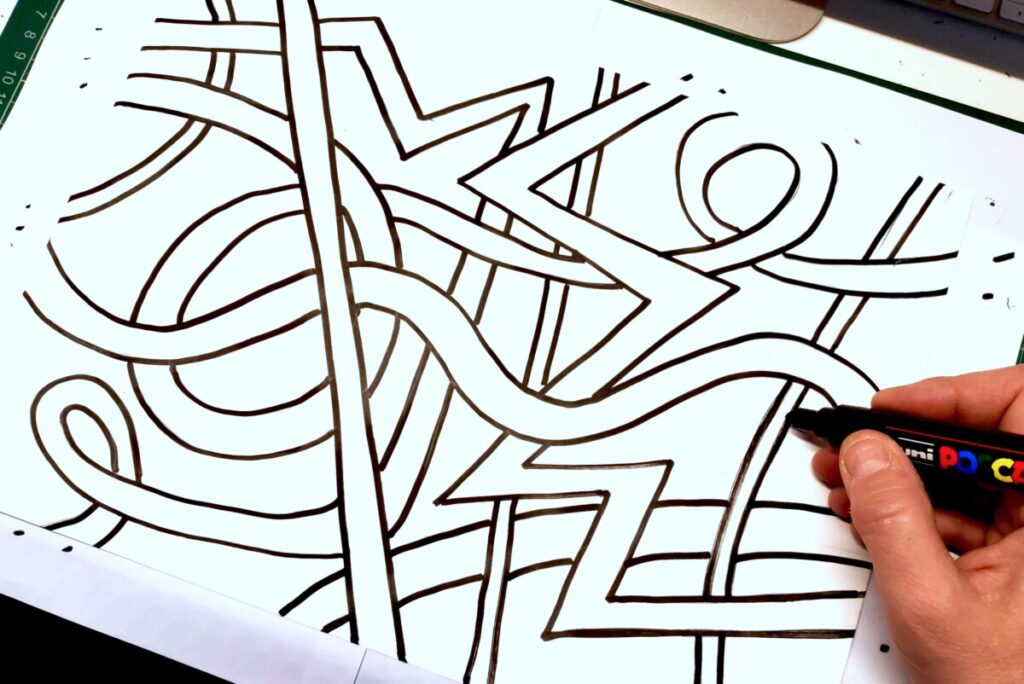 We colored the lines with felt-tip pens, adding decorations, patterns, dotted and dashed lines.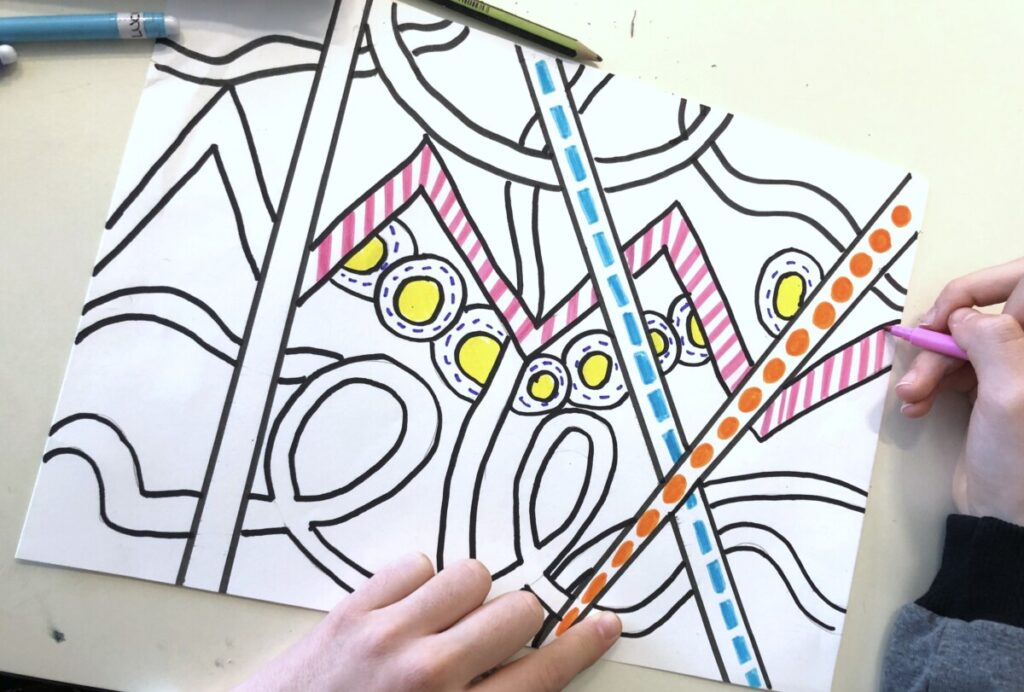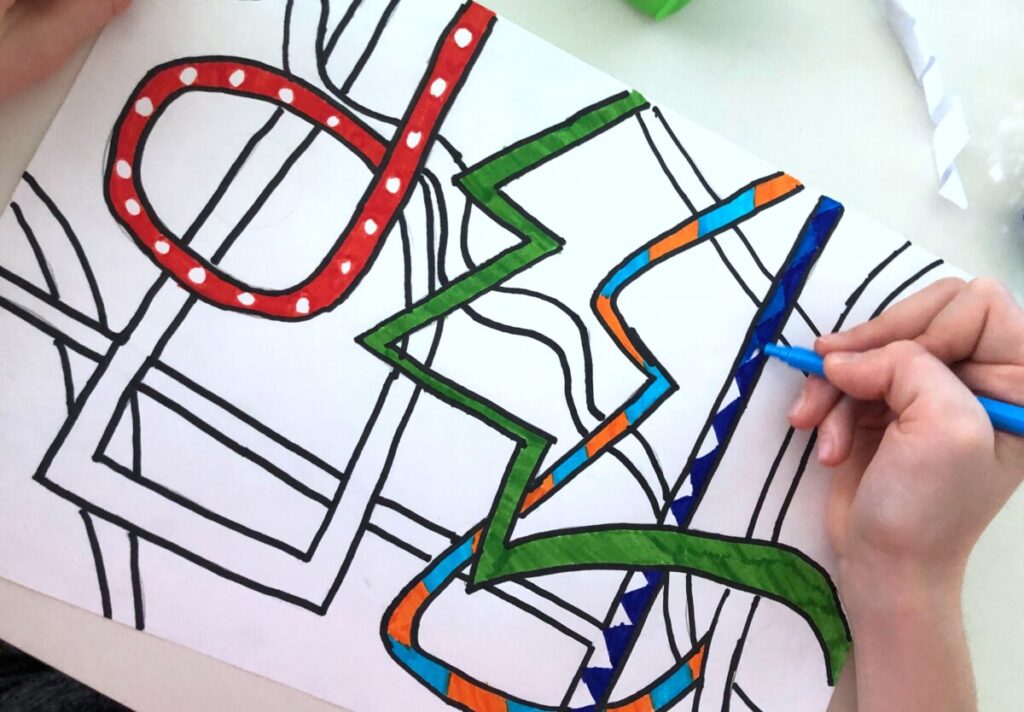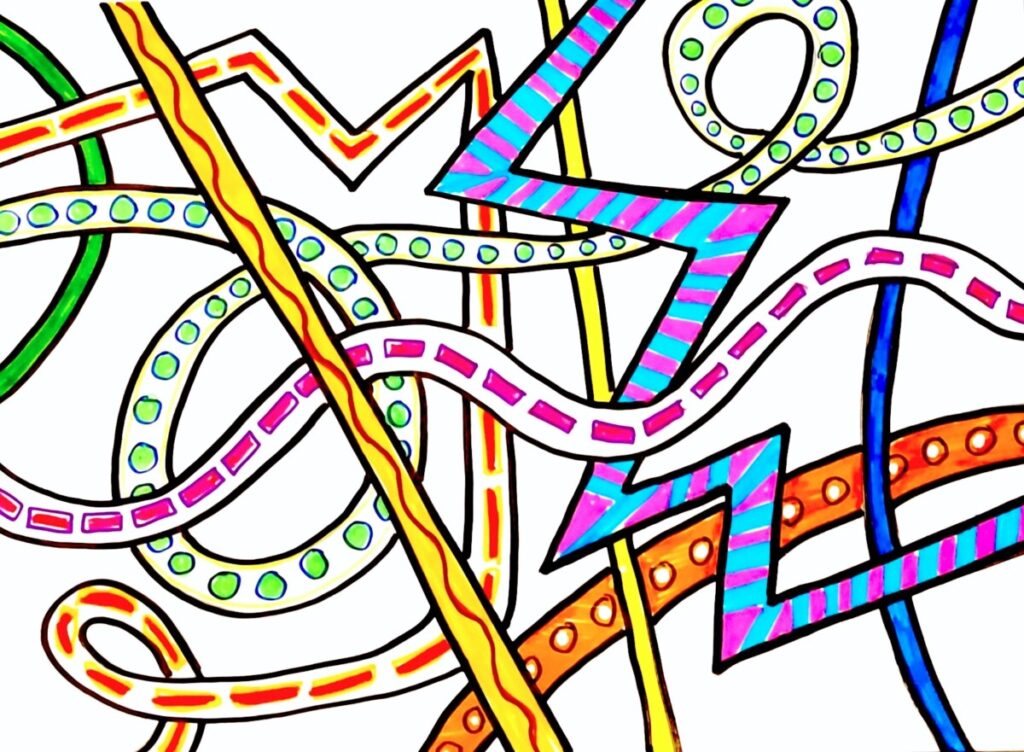 Finally we colored the background with watercolors, filling the spaces between the lines with different colors.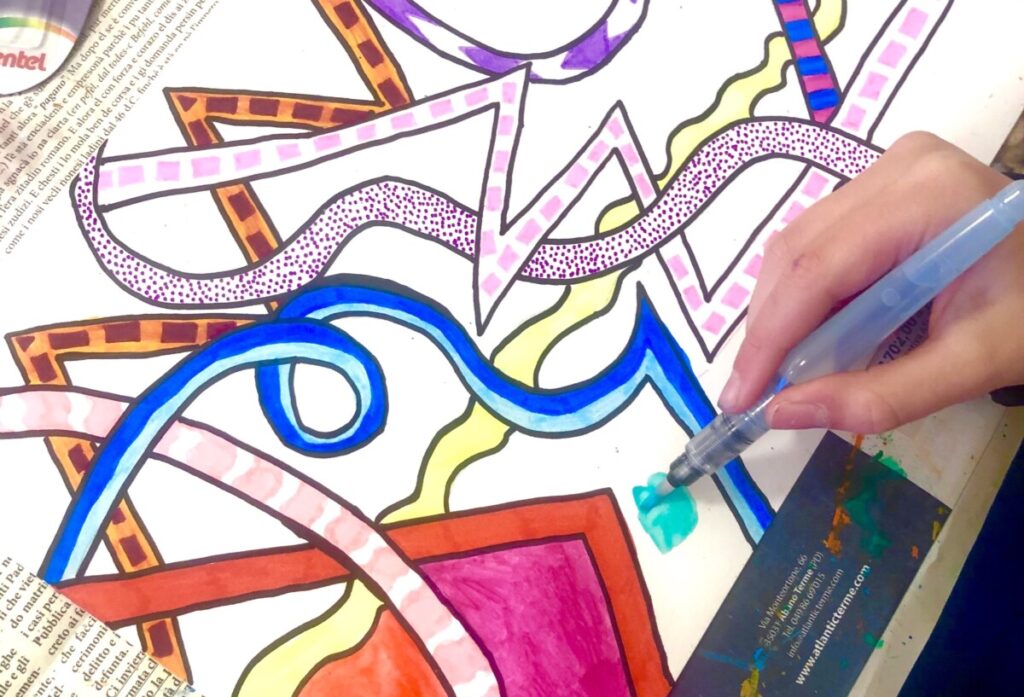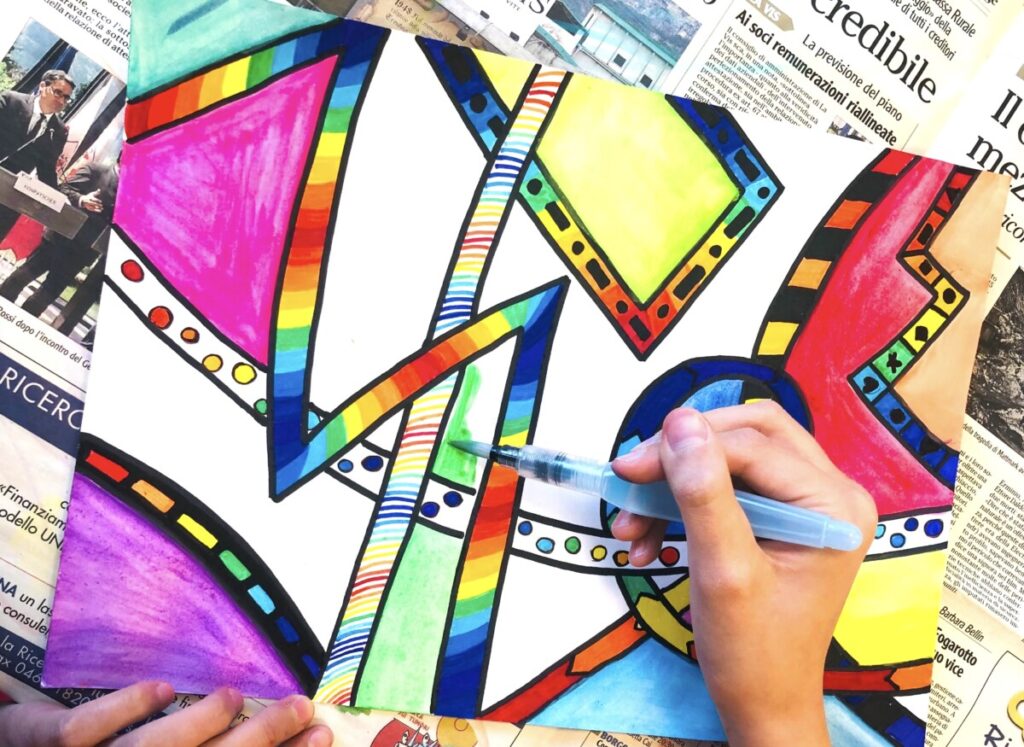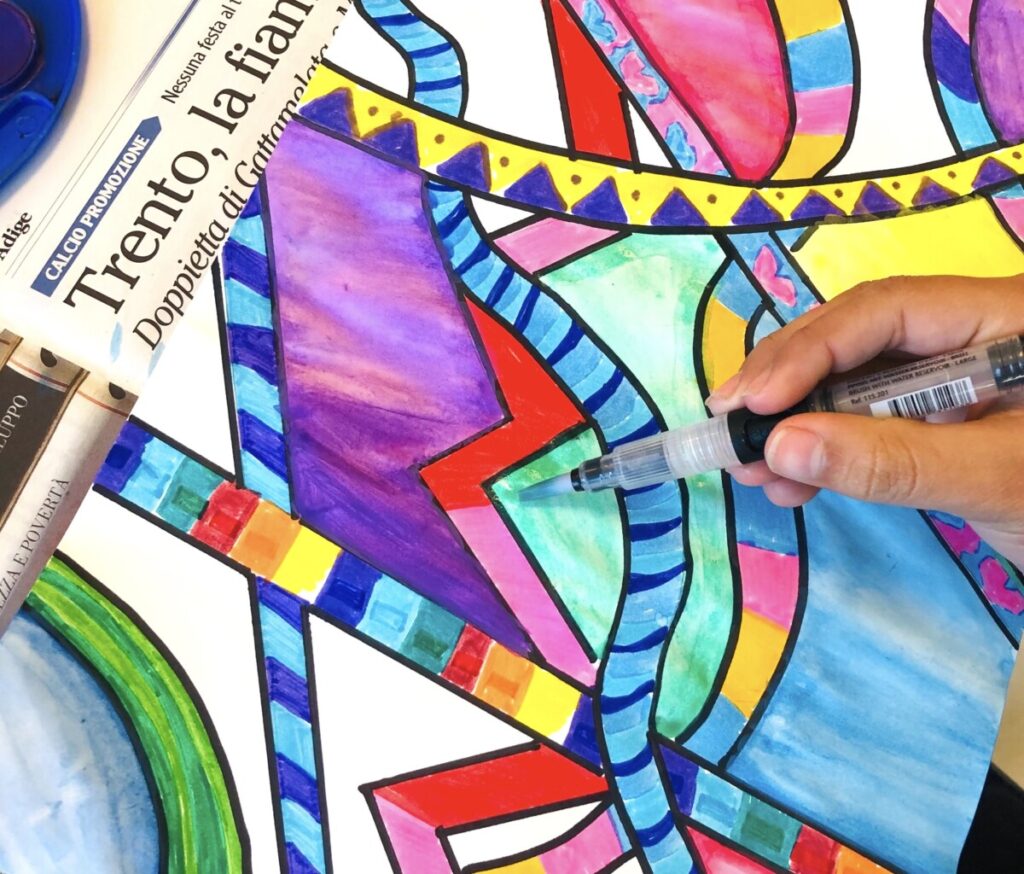 Here we are the works.