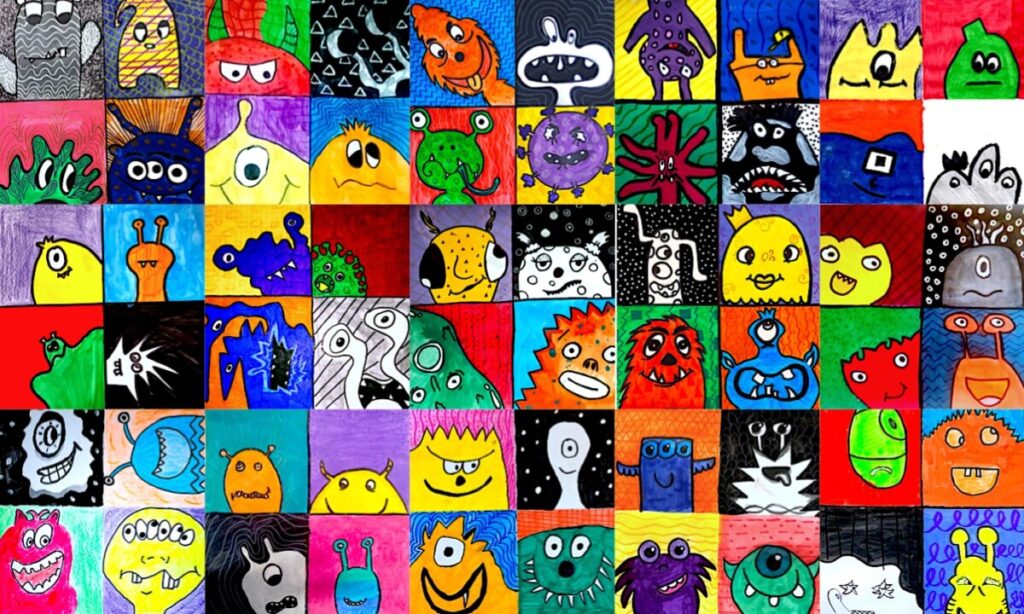 We invent monsters to work with COMPLEMENTARY colors. We draw and color four monsters with mixed technique, each monster must be colored with a pair of complementary colors: red-green, blue-orange, yellow-purple. We also add the pair of black and white achromatic colors to complete the fourth space. Below are some examples of simple monsters, but the most beautiful are those invented by you.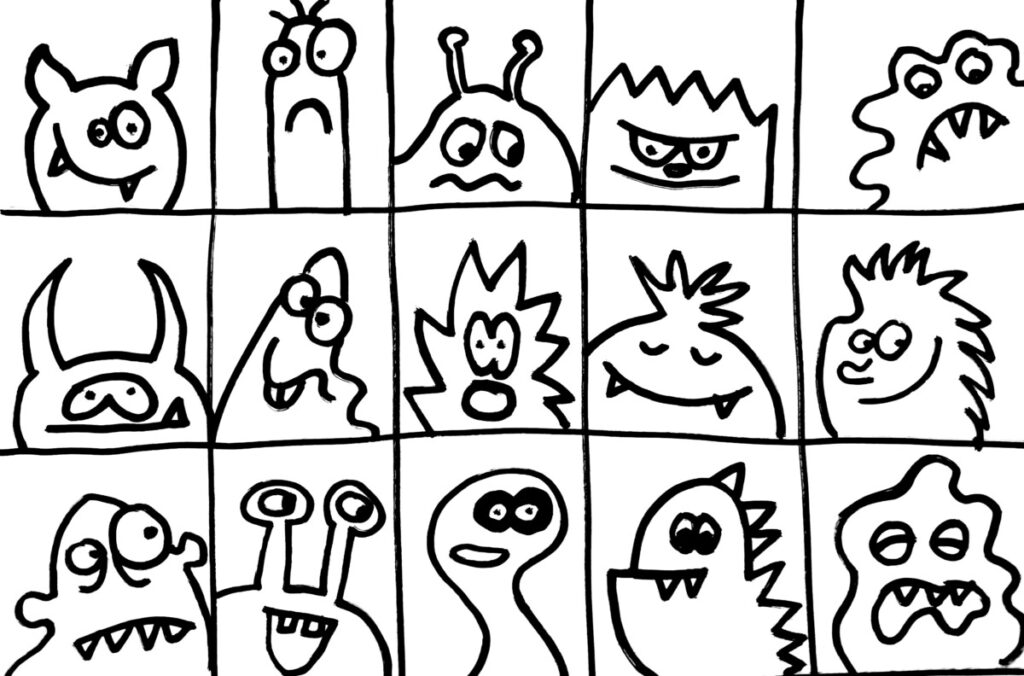 A fun exercise to never forget the combinations of complementary colors: we cut a sheet in a square format and divide it into four parts. In each square, we draw a different monster with a pencil. In this exercise, we colored the monsters with a mixed media technique: tempera for the background, watercolor for the monster, pencils, markers, or crayons for decorations … or whatever technique you like!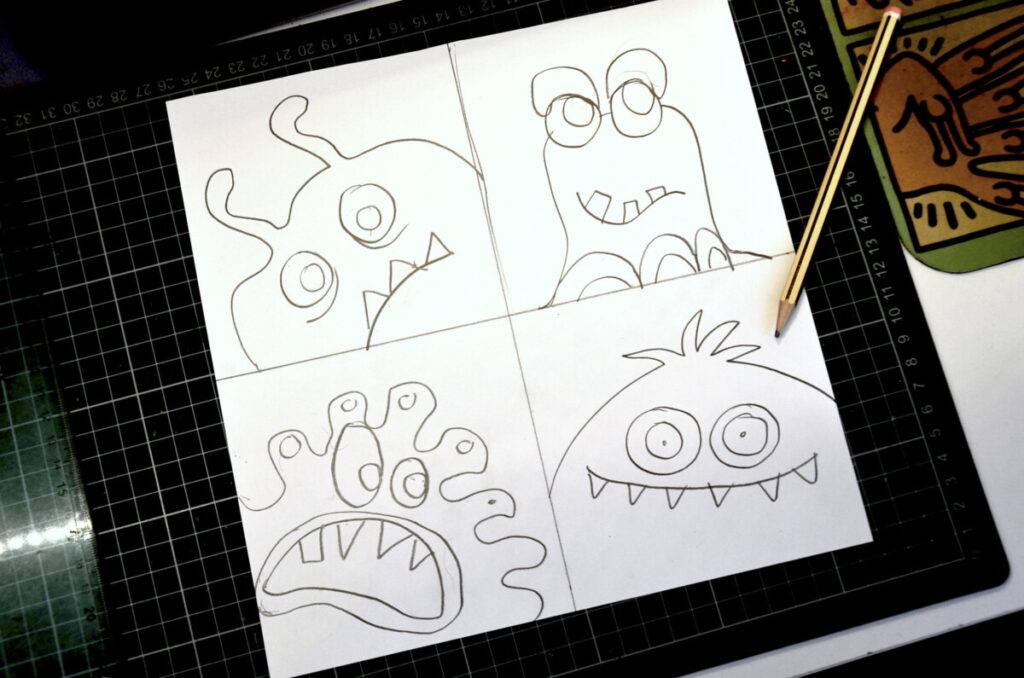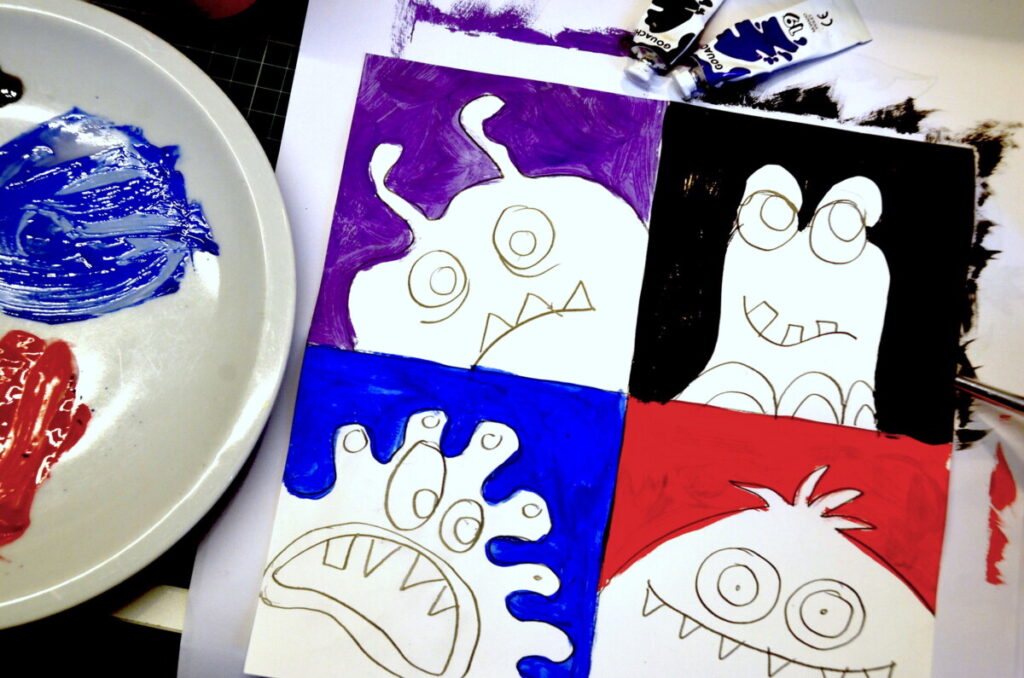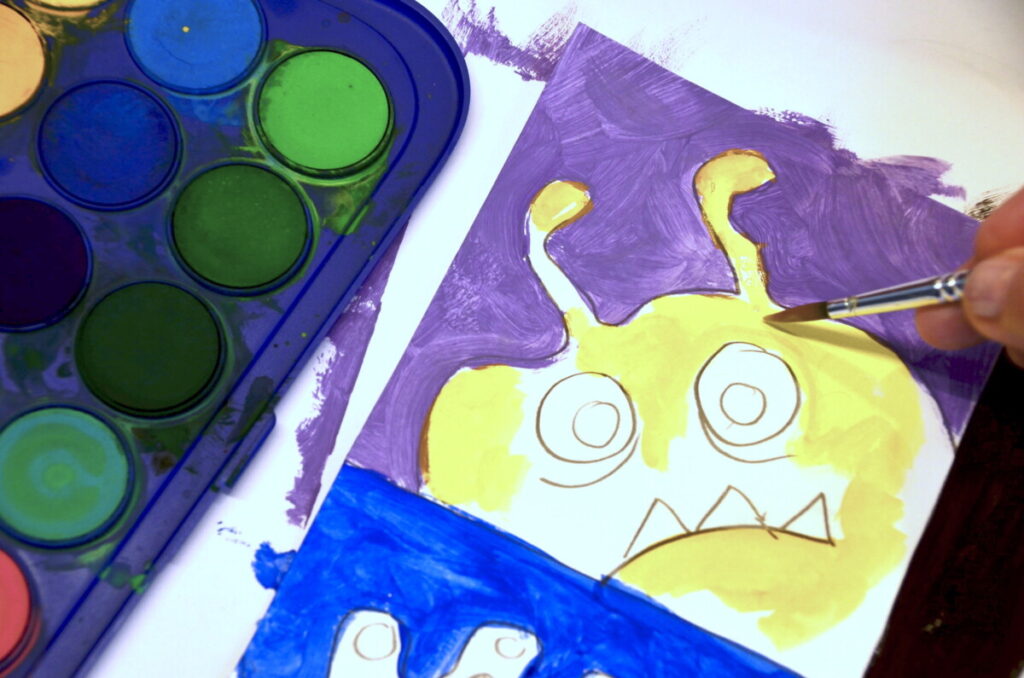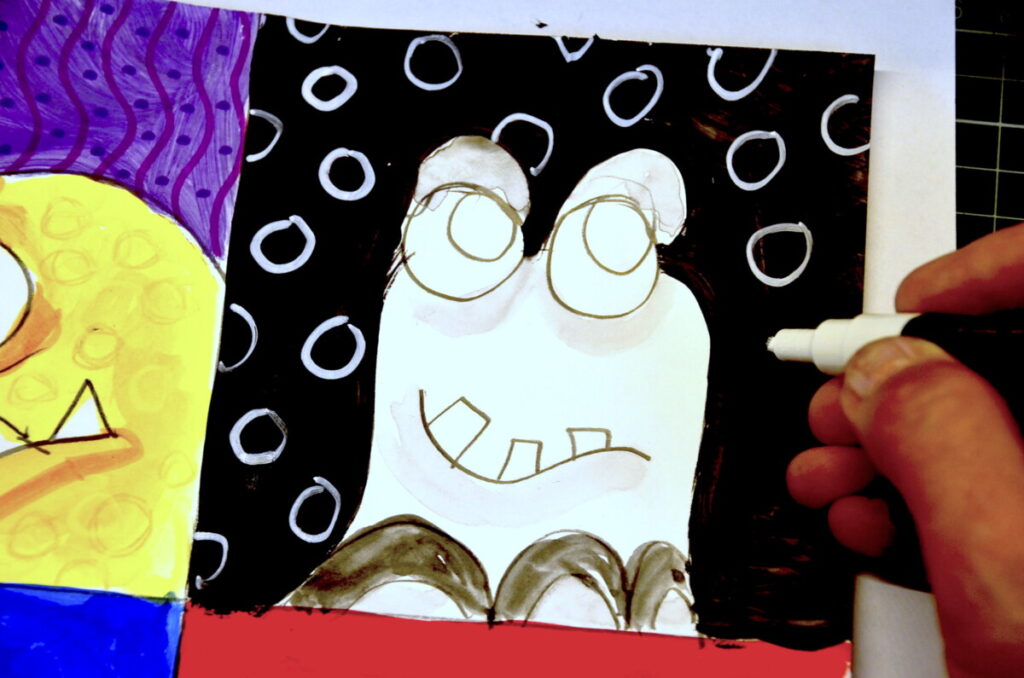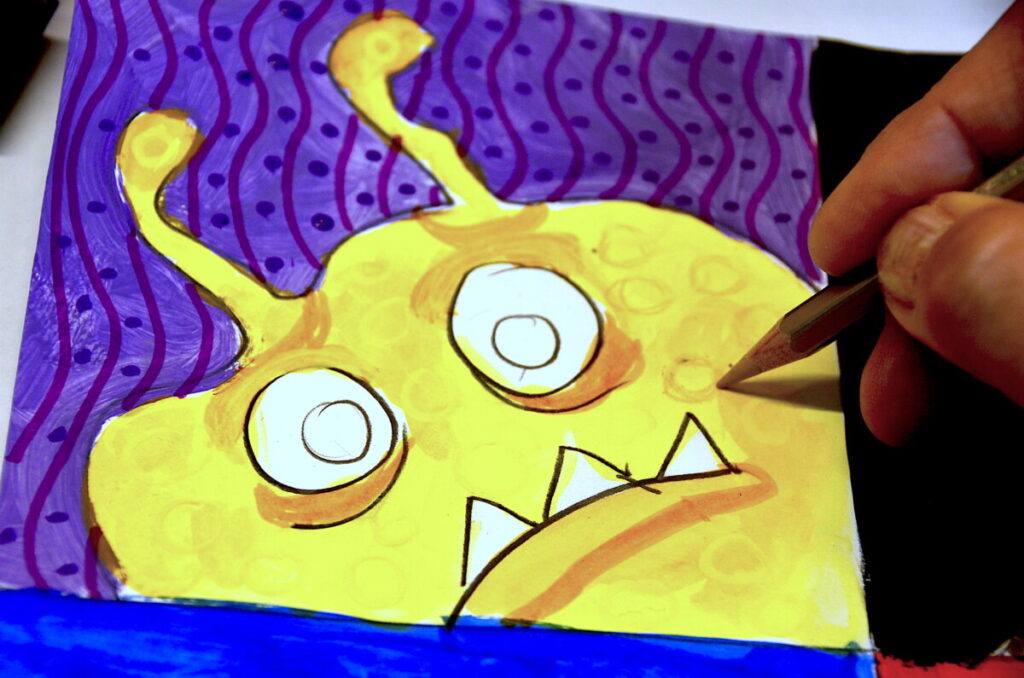 To finish the drawing, we trace the lines with a black permanent marker and we're done! Do you like our monsters?