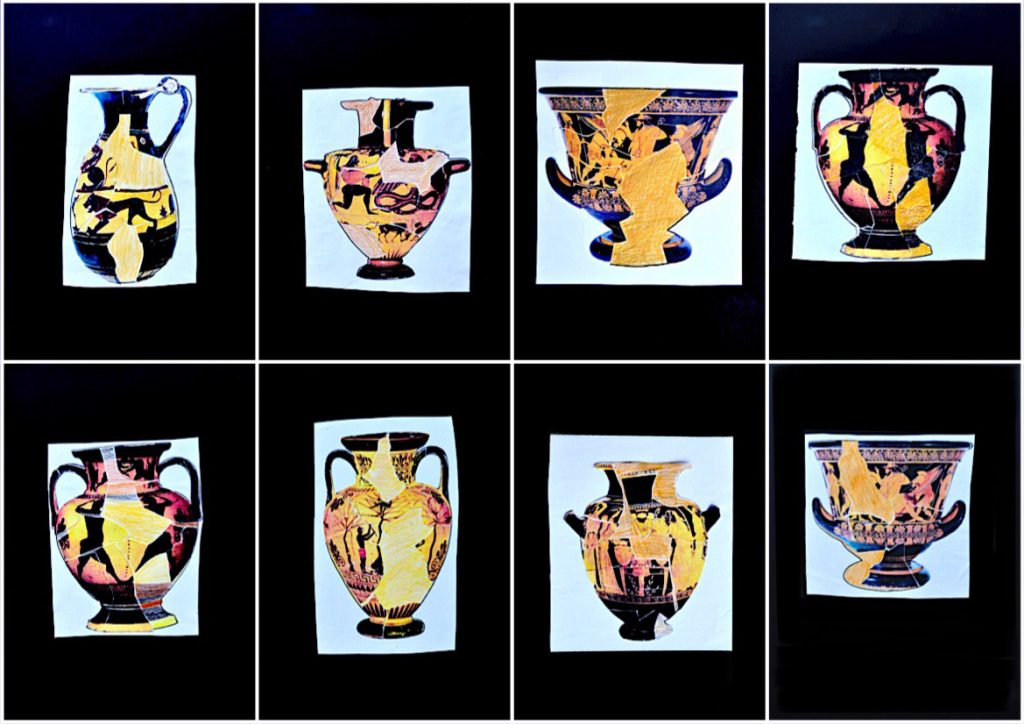 Before being a teacher I worked as a restorer in many Italian cities and I completed my restoration study at the National School of Restoration in Florence.
A damaged work of art for a restorer, is like a sick patient for a doctor: how to heal a work of art? The world of the restoration is complex and fascinating: we can learn that the restoration and respect for the work of art are always combined. With students we wonder: why today the works of art are preserved? How to restore an artwork? Why, when the "old" work is damaged, don't we simply build a new one?
In the Art class we simulate a restoration that challenges us to complete the picture by finding the right colors and choosing the appropriate intervention.
The branch of the restoration and the profession of the restorer are very recent. We have establish regulation on restoration only the last few decades. The "Paper of Restoration", drawn up in 1972, sets out some important rules, for example, that every artwork restored, must be photographed before, during and after the restoration. Another rule says that you can't complete or remake missing parts of an artwork. The remake in a work of art, today is considered a forgery!
In a nutshell they established four key concepts:
recognizability: when we retouch a missing part, it must be distinguishable from the original. With the retouching done with many small lines, we can identify the intervention of the restorer looking at up close.
reversibility: the retouching of a missing part should be made with materials that can be removed easily, like watercolors. We must give a chance to those who will restore the work of art after us, to take away our intervention without damaging the artwork.
Compatibility: When we repair an artwork it needs to be done with materials similar to the original. You can not repair a marble statue with plastic, or an oil painting on canvas with cement!
minimum intervention: if we break a fingernail is not necessary to treat the whole arm! The same thing happens when we restore a work of art: you must do everything possible to save it but acting to the bare minimum!
After telling these topics in class, I challenged my students. Can we become small restorers? How do we act in front of a damaged artwork?
This lesson has helped us to understand that the restoration is a proper science, which can not be improvised, because it is based on clear rules in order to preserve the works of art as long as possible. We understand together that love for art also involves deep respect. Thanks to this respect, we can now enjoy so many wonderful works of art all over the world. Through respect, conservation and restoration of artworks, we make sure to pass on this beauty to future generations.
You can buy the printable worksheets for this activity here below: