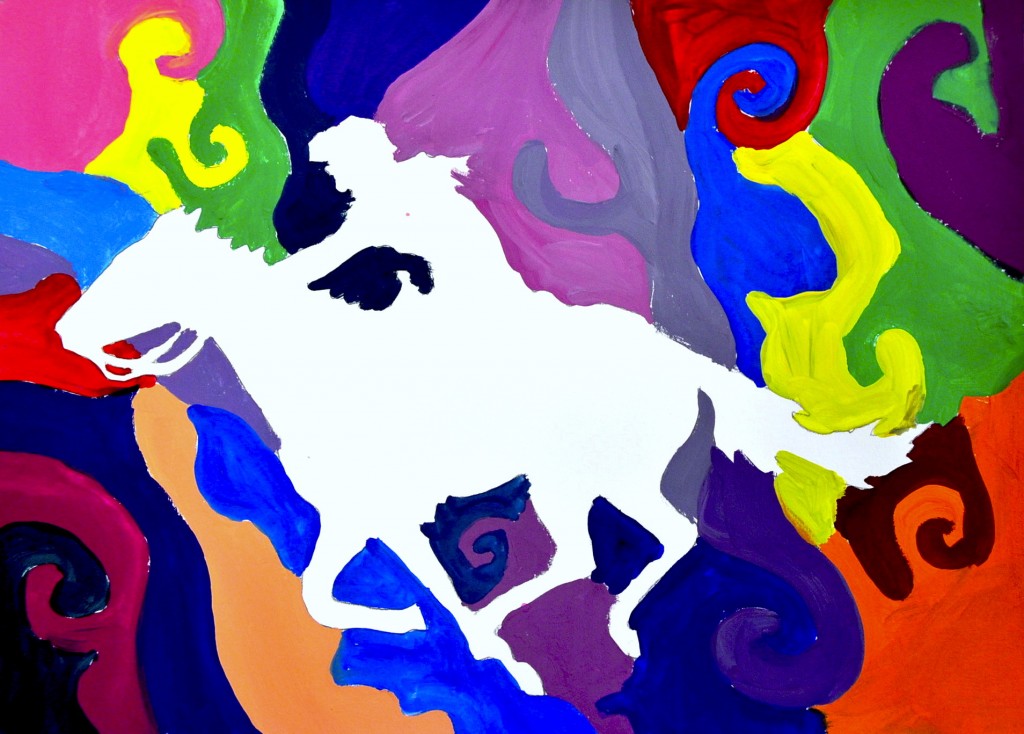 Is fascinating to understand the relationship between figure and background in a picture: did you know that our brain cannot perceive the figure and the background together? Our eyes can focus only on the positive space (figure) or on the negative space (background). Figure and background, appear in the perception domain at the same time, however they can't be perceived meanwhile. To experience this contradiction we have carried out a very special painting with the students of the seventh grade: to bring out the figure we colored the background.
First we copied the silhouette of a figure on a drawing sheet, with a light pencil mark. Then we painted the background of the figure as if it were an abstract painting, we didn't paint within the picture and we focused on the abstract forms. Needed:
figures' silhouette
drawing sheet
pencil and rubber
tempera painting and paintbrush
the activity takes about 3 hours. Is possible to buy the pdf file with 22 different silhouettes clicking the button below.