Every student painted 5 different texture with tempera colours: grass, rocks, sky,water and wood.
We cut the sheets and composed two big mountain landscapes with all cuttings of painted texture (70cmx50cm). This is a teamwork of 7th grade pupils.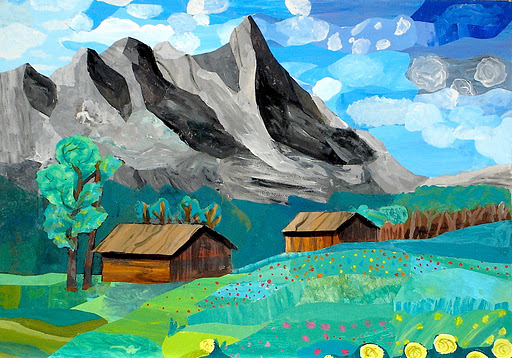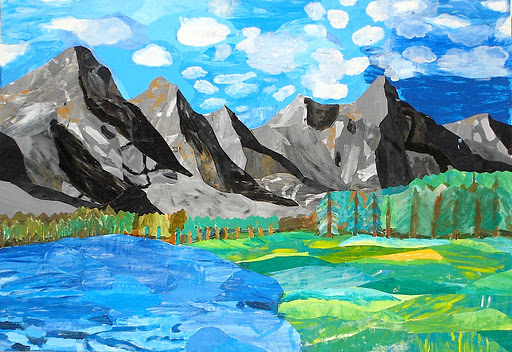 Every student cut the texture in little strings and pieces with different shapes. After that they worked in a group of 10 on a big landscape copied from a mountain postcard. The lines and the colours have been stylized on a cardboard 70cmx50, and the pieces of paper with texture have been sticked following the outlines.