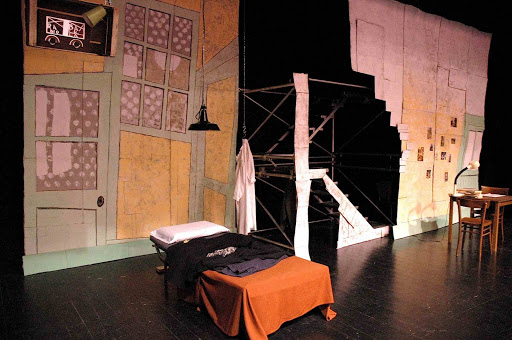 Here is the stage before the show and below are some scenes from the evening of January 27, 2011 …
Here's how an idea is born and grows, from the first sparkle that generates the actual construction. We definitely learned that in the theater always wins teamwork, exchange of ideas, the comparison of opinions, as well as the acting, the music, the lights and set design are part of a wonderful unique gear.
This representation has excited us a lot and helped us remember what the "Day of Remembrance" means for our history.
Thanks Elena and Jacopo, thanks guys!