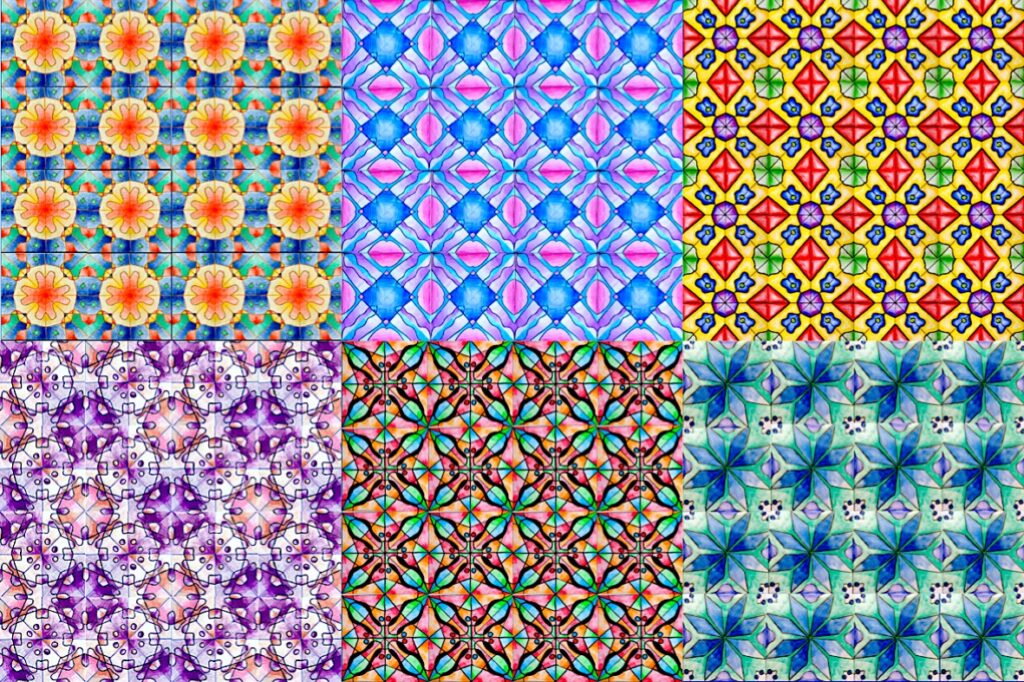 After drawing a composition in radial symmetry following the steps you can find HERE in a previous lesson, we took a picture and insert it in a Google Slide grid, shared in Google Classroom.
Here you are the steps for the radial symmetry drawing. You need a little piece of tracing paper, a sheet with squaring as in the picture below, a pencil, a felt-tip pen and 4 colored pencils.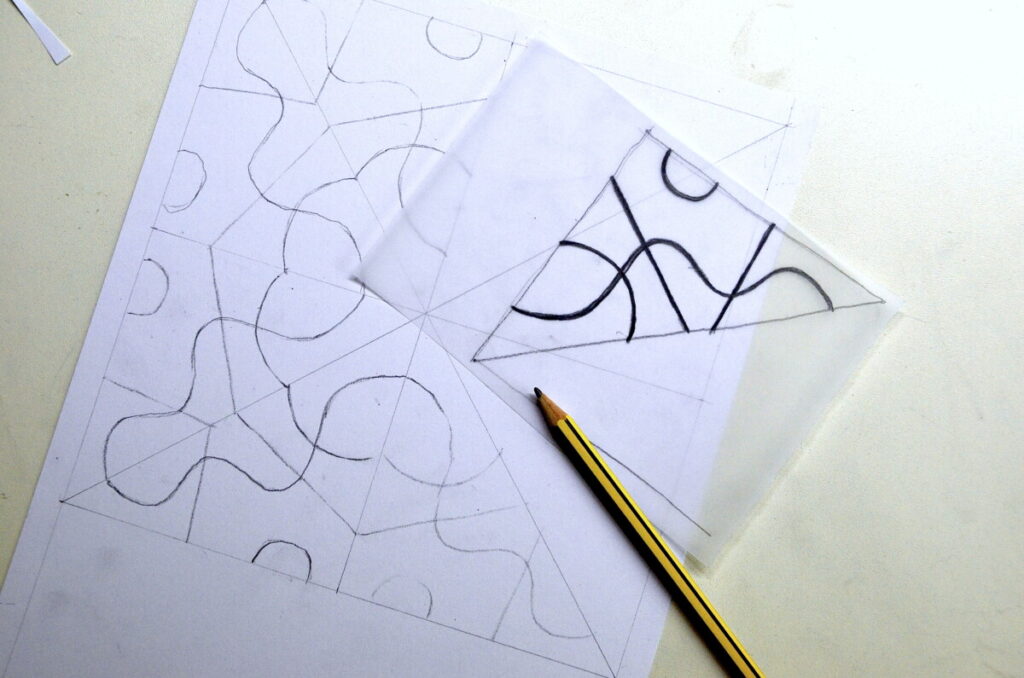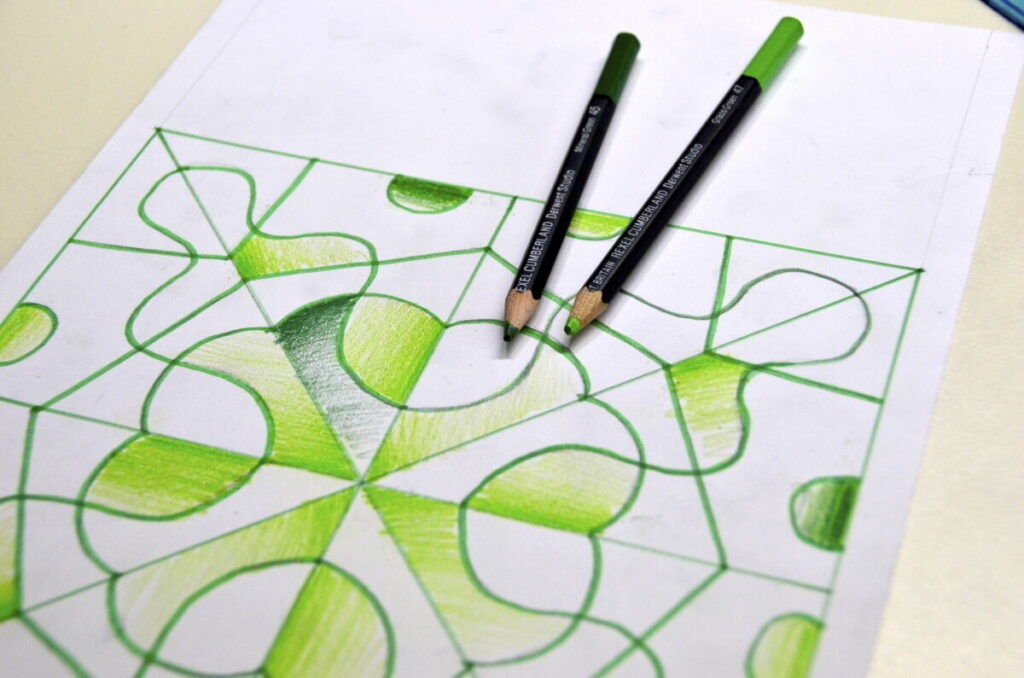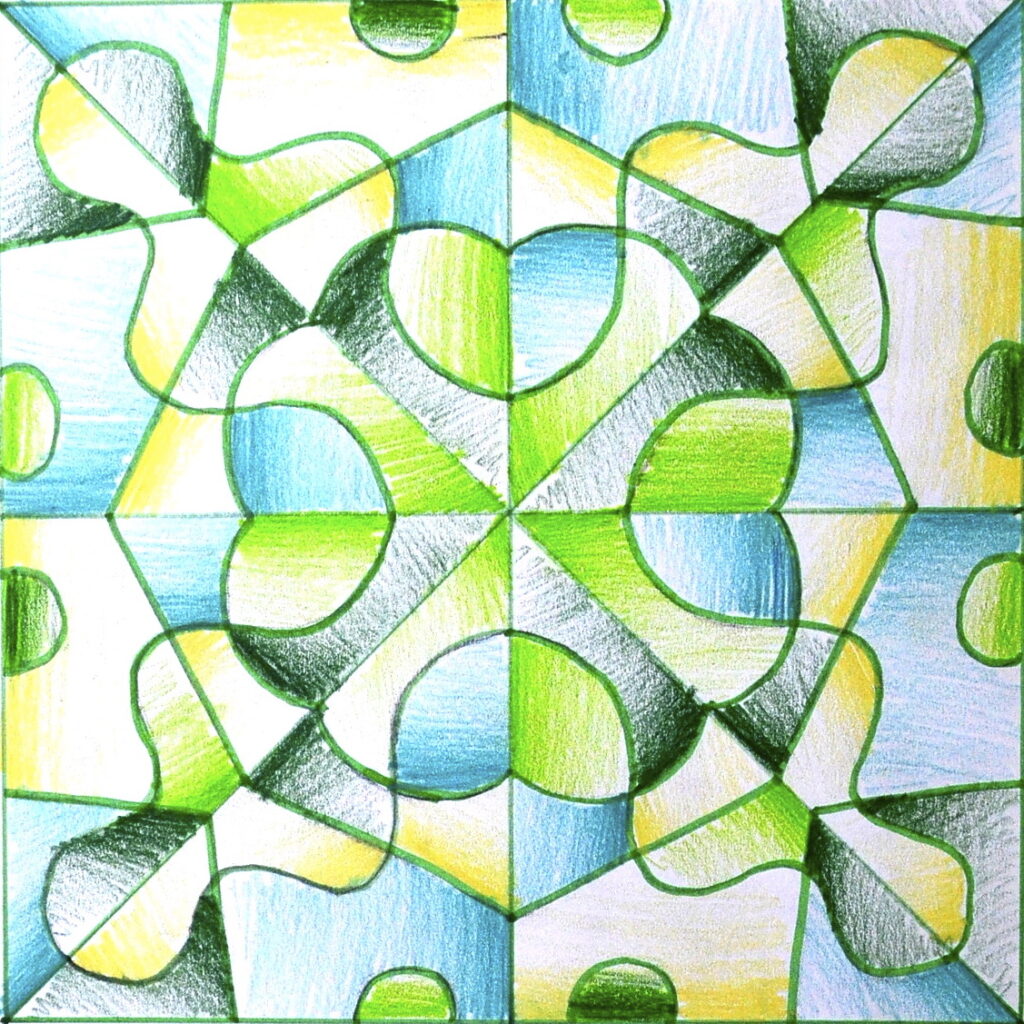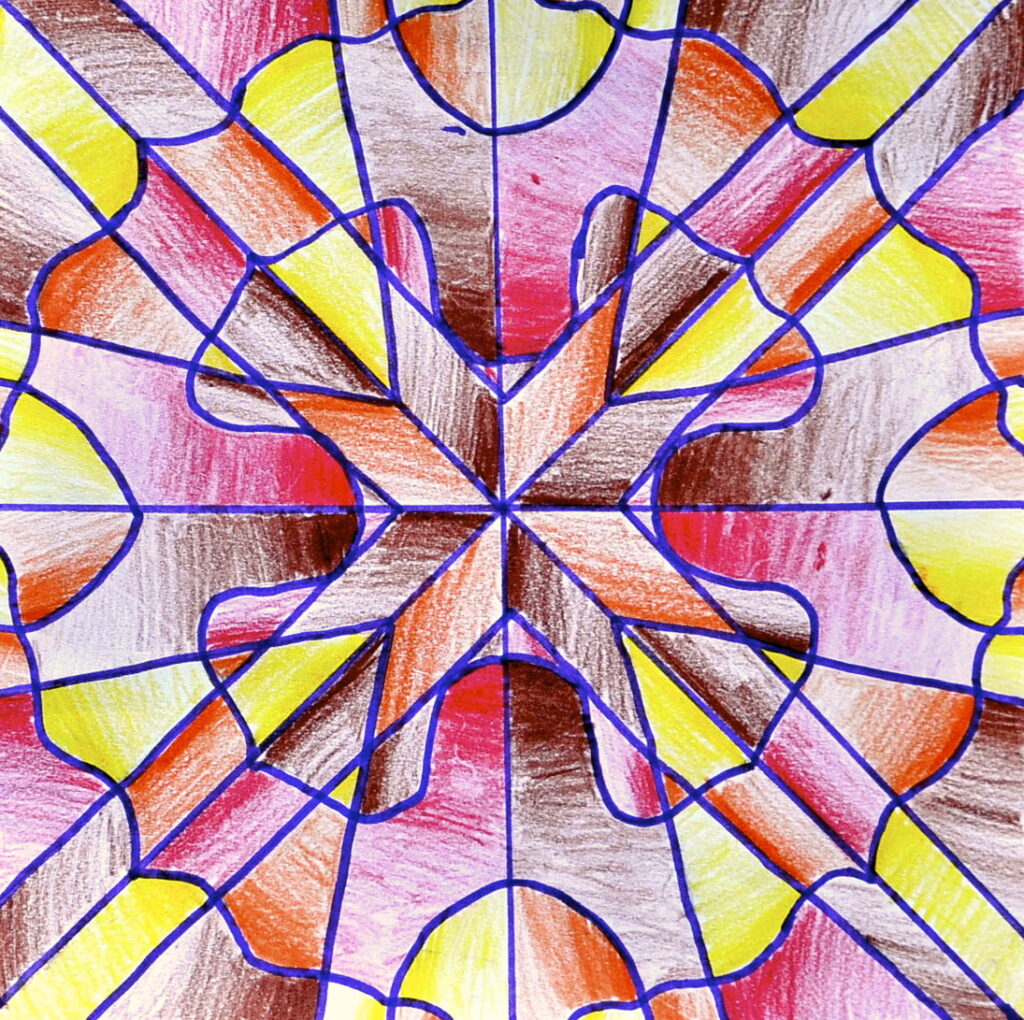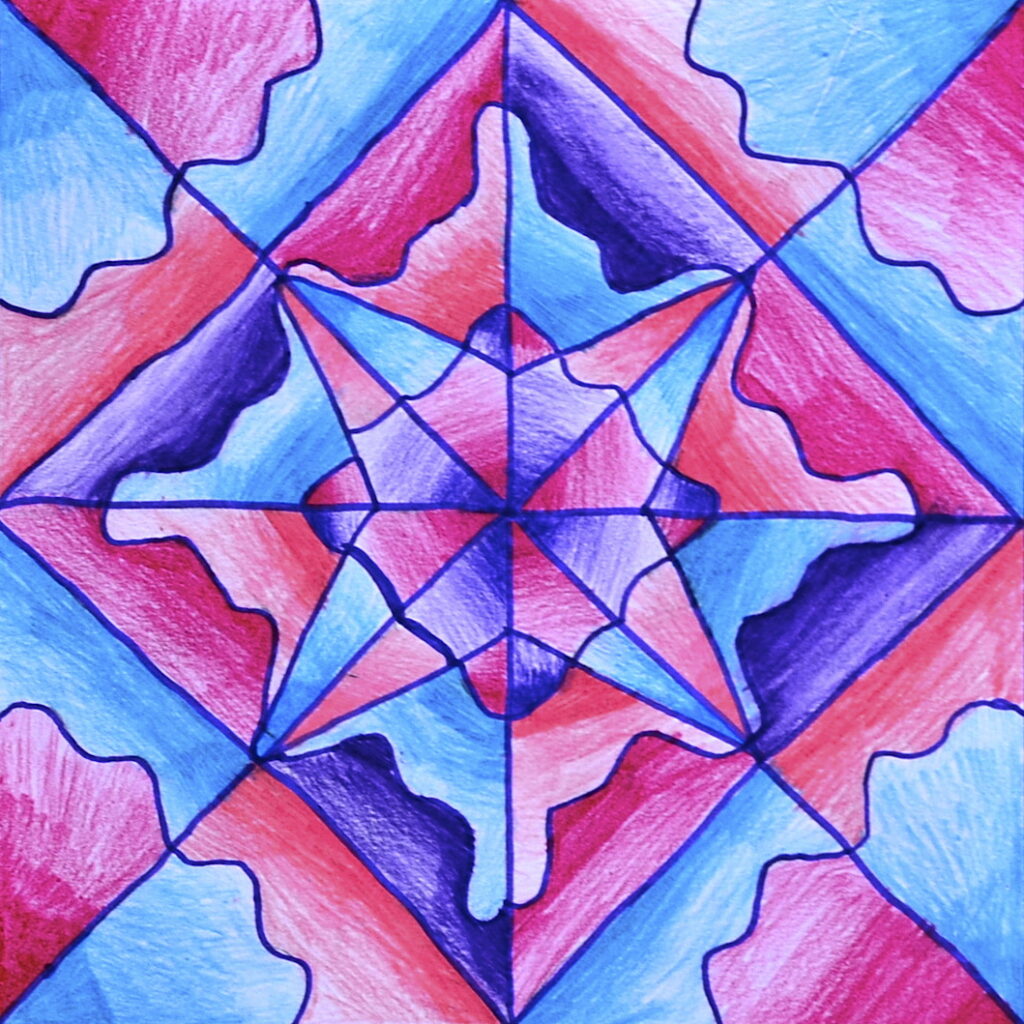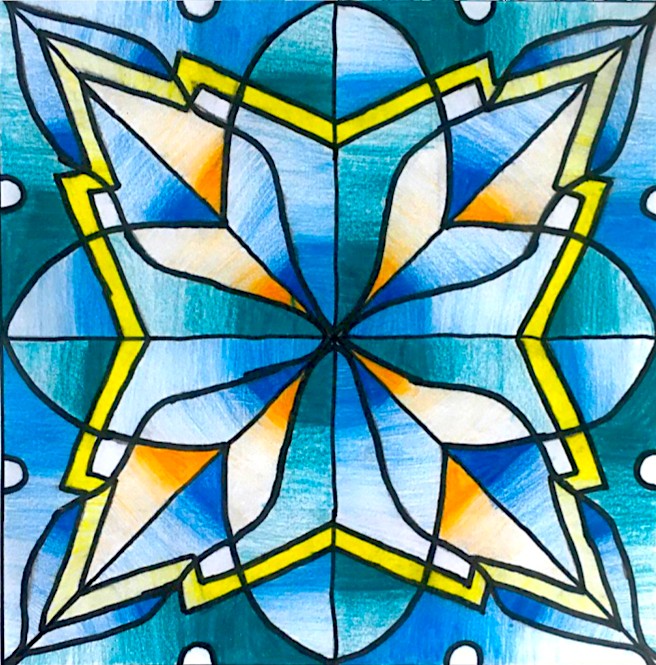 Here below you can download the grid in ppt. There are some samples of the activity in ppt and in Google Slide.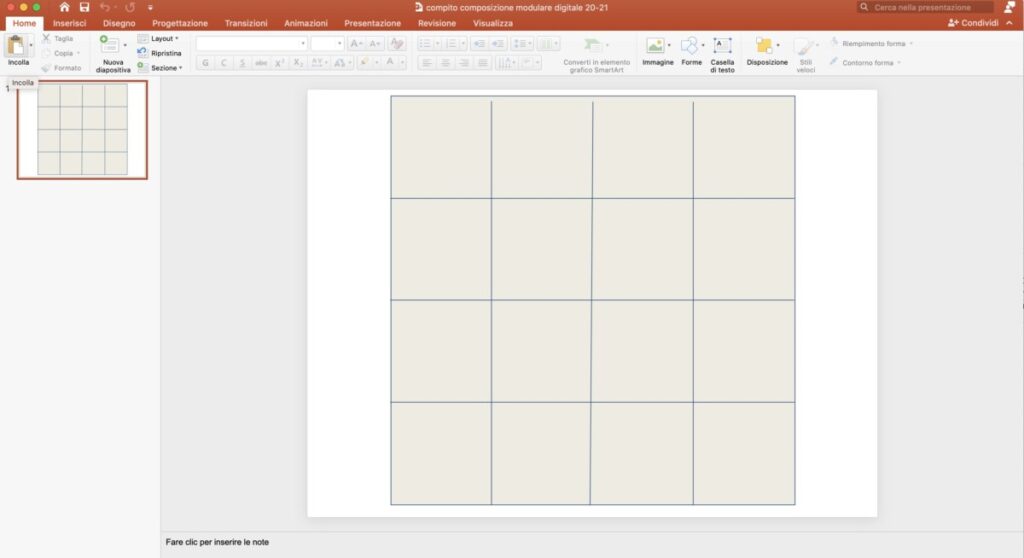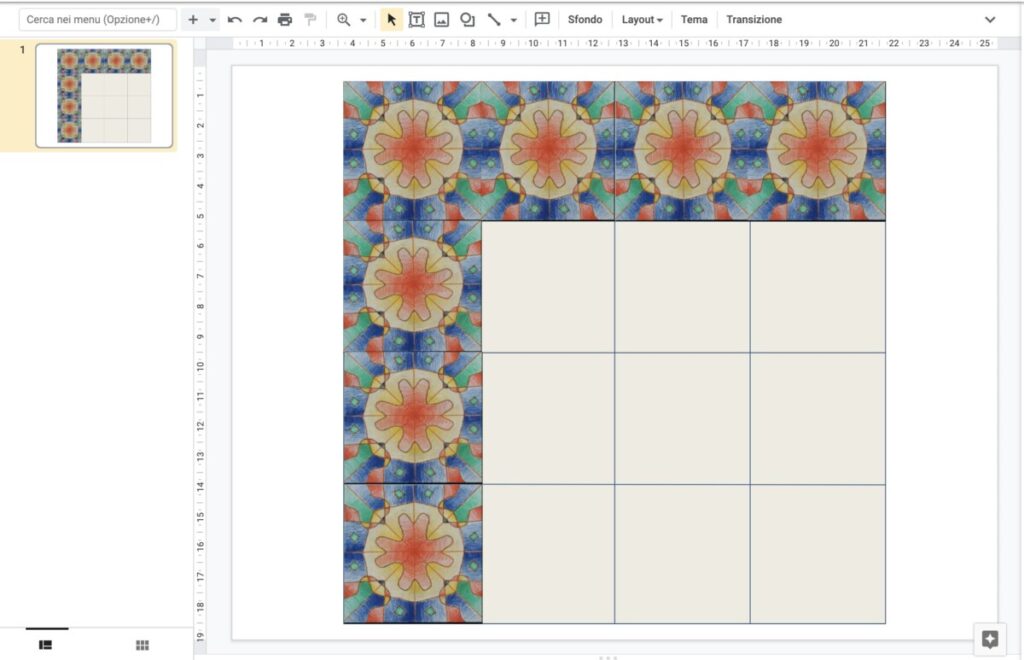 The drawing is reduced o the right size in the ppt grid, then you copy it and paste it 16 times into the grid, in order to create beautiful patterns!