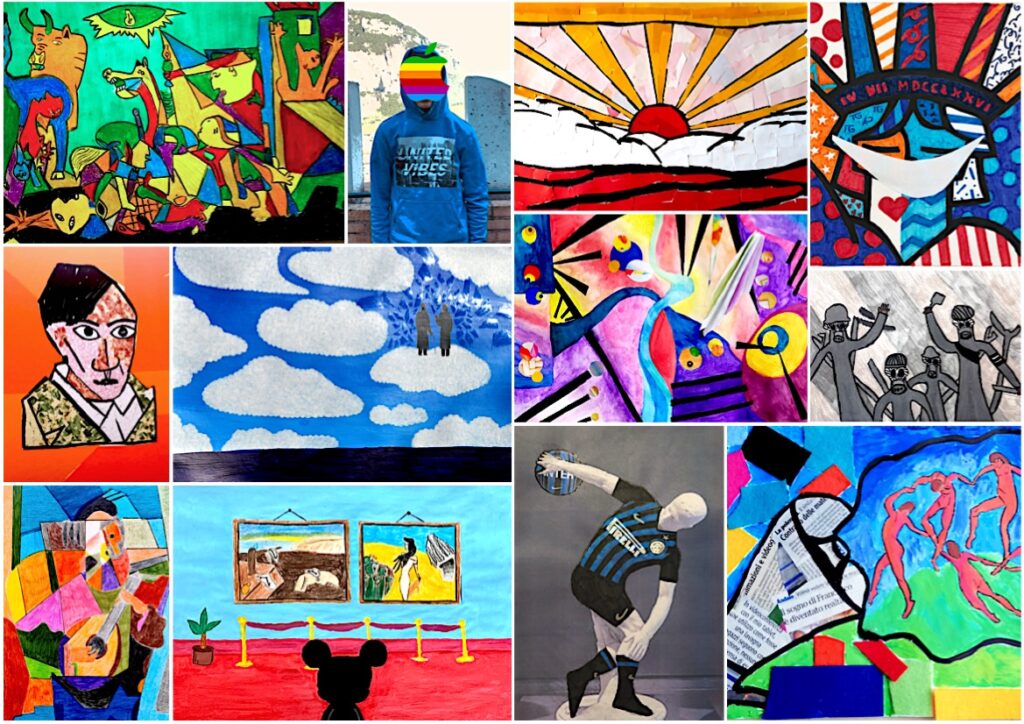 In this unusual year, with the schools closed for Covid-19, with distance learning, with the desire to feel close despite the obligation of the lockdown, with everything we missed from school, we still managed to face the final exams to end our school with commitment.
This year, each student was quite free to choose how to take their exam. I asked the students to document the procedure with which they created their works: I asked to take a photo at the beginning, a photo during the work, and a photo of the finished work.
Looking at the personal reinterpretation works, it is quite easy to guess which artists the students were inspired by and in some cases, it is also clear the exam topic to which the work is connected. Well done guys, thank you for these three years spent together: I'm proud of you.