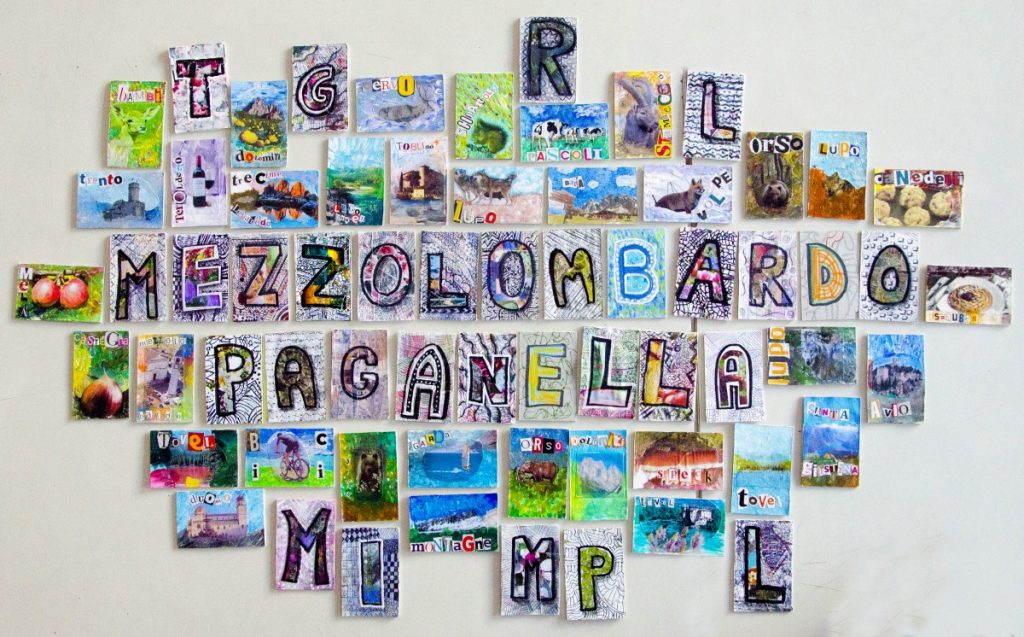 Here we are, ready for the 4th Annual Artist Trading Card Swap! This year for the Artist Trading Card Global Swap 2019 we thought about our beautiful region, Trentino Alto Adige, in the North of Italy. We like to share our nature and culture, our typical Food, our traditions and sports with hundreds of other students around the world . Our typical landscapes are surrounded by mountains, and Dolomiti Mountains are the most famous. We also have lots of lakes and interesting plants and animals. Our cards are like little souvenirs from our country, and we hope that these cards will raise interest in our region.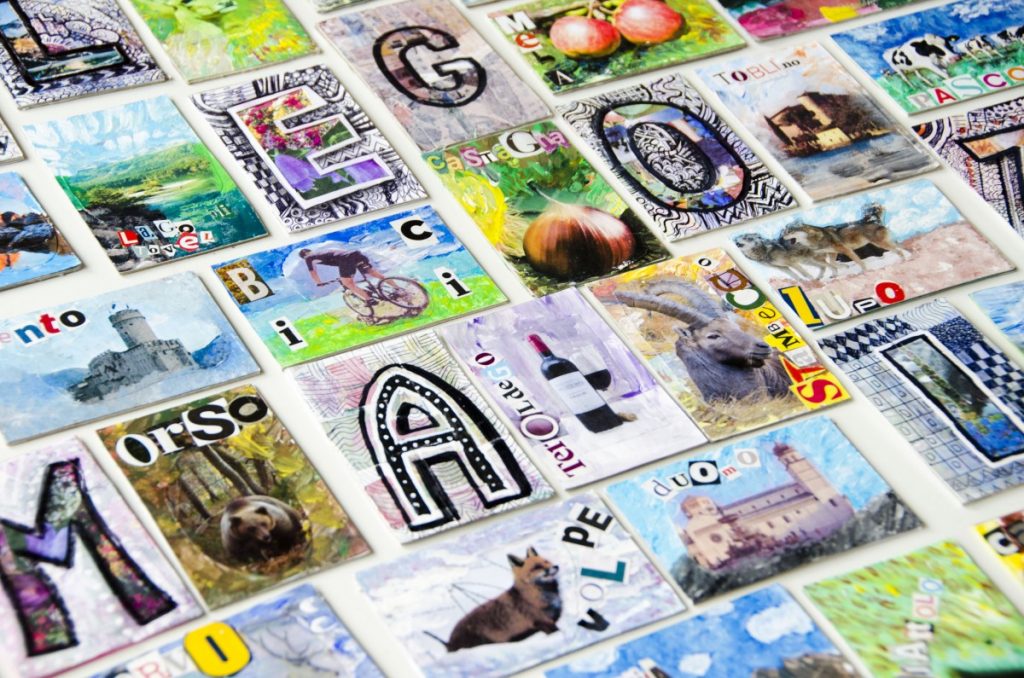 The idea came from an outstanding American teacher and friend, Nic Hahn (here is her website MiniMatisse), with whom I share technical ideas and lessons. In this video, that we looked at together in class, Nic explains what is an Artist Trading Card. They are small works of art, the size of a playing card, (2.5 x 3.5 inches, or 6.35 x 8.89 cm) that artists from around the world exchange with each other by mail. You can find my previous editions of Artist Trading Cards HERE.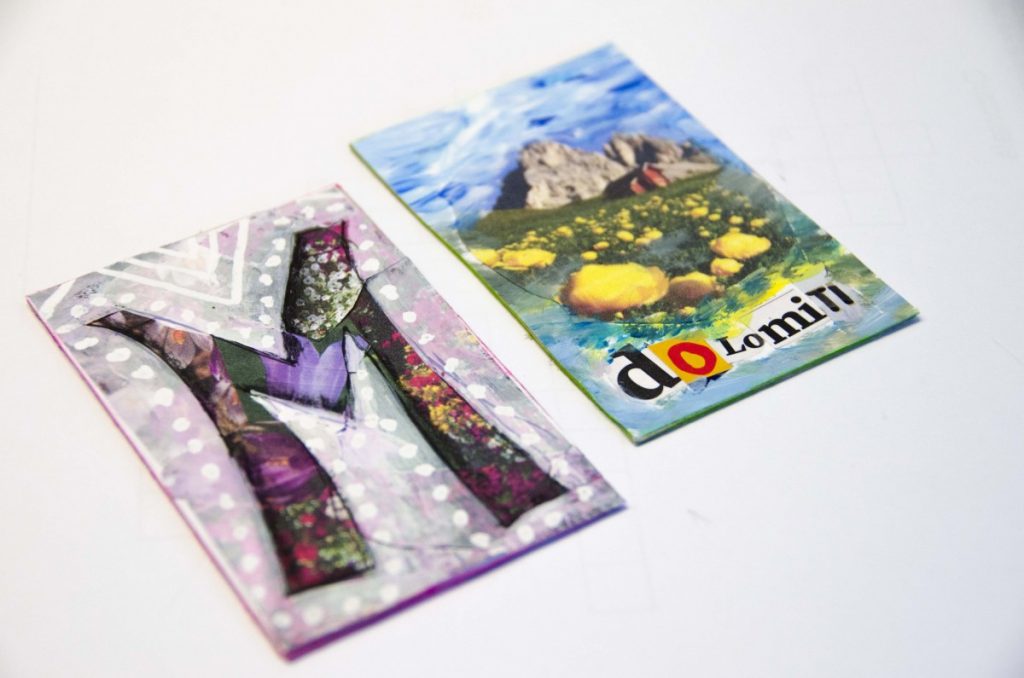 For this project every students made 2 cards, one with a landscape or a characteristic of our country and one with a letter. The letters together form the words you see below: Trentino is the name of our region, Mezzolombardo is our little town and Paganella is the name of a close, tall mountain.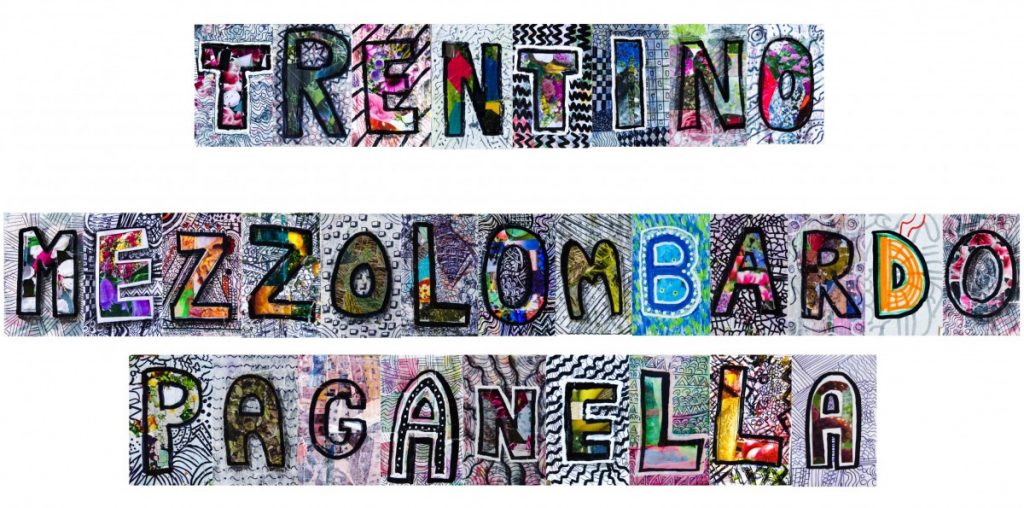 How to create the card with picture:

Print some little pictures that relate to Trentino (size around 5, 6 cm high).
Choose and cut out one picture and paste it in the middle of the card.
Paint the background with acrylics or tempera paint, with small brushstrokes in the style of Impressionists.
Find some letters in different magazines and compose the title of the card, pasting the letters on to the card.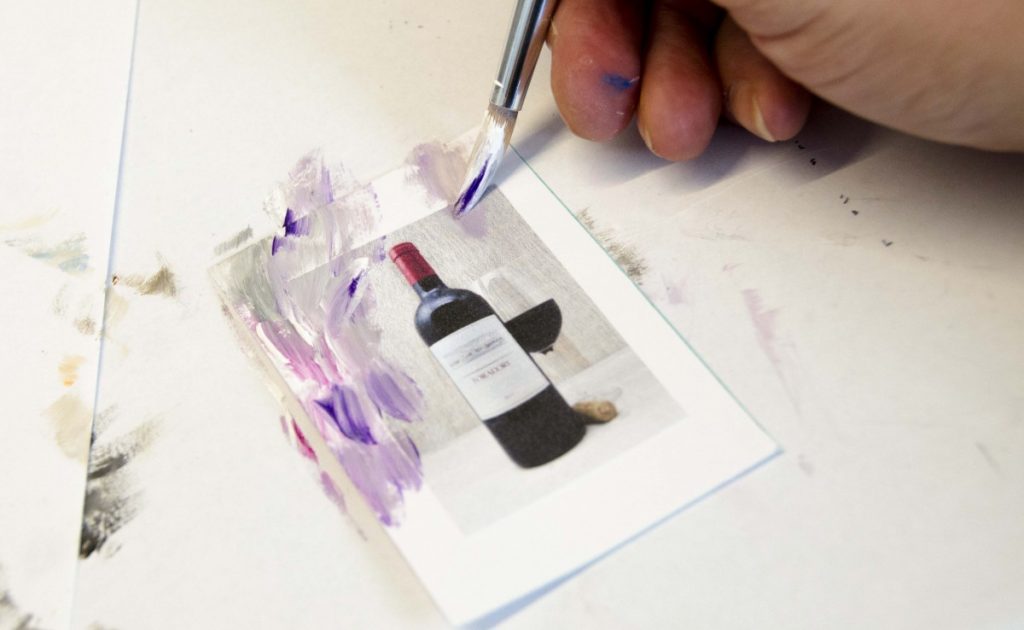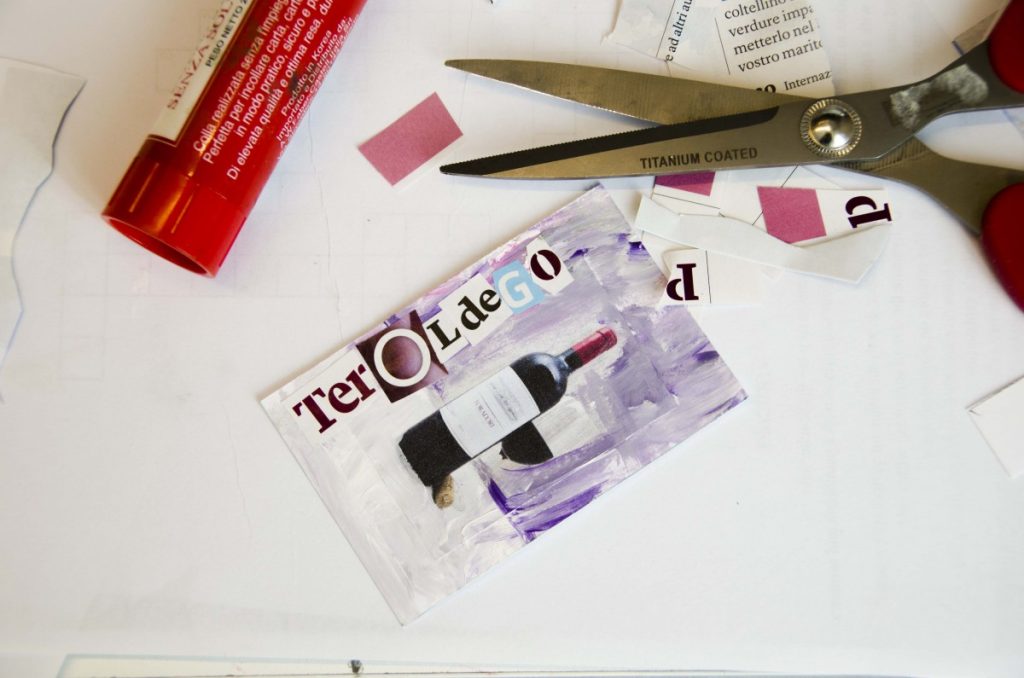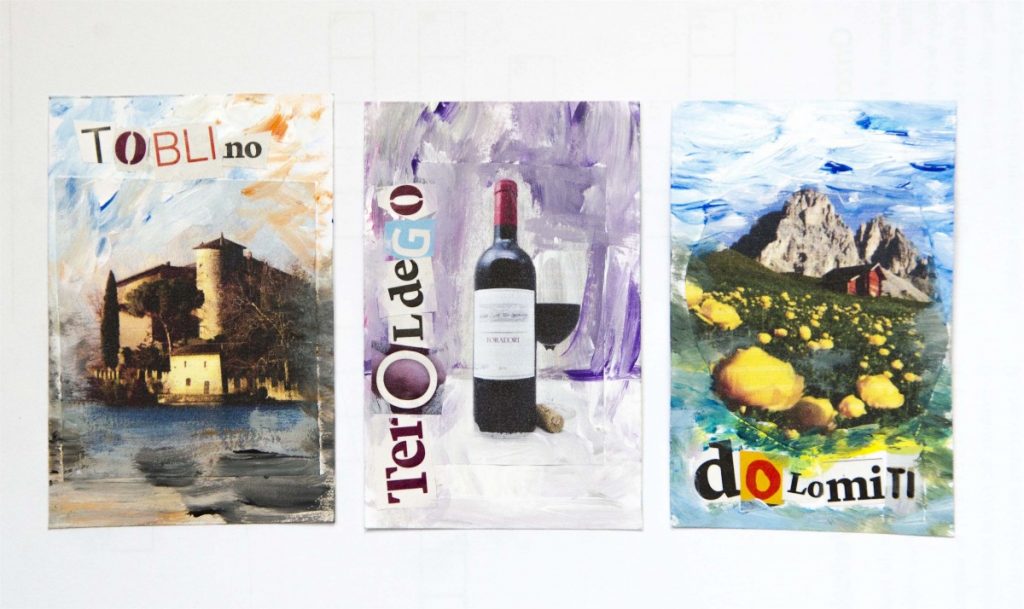 How to create the card with letter:

Choose some pictures of flowers and plants with bright colors from magazines.
Make a collage on the background of the card.
Draw the letter and cover the background (the negative space) with white paint.
When the paint is dry draw some decorations, zentangle or patterns.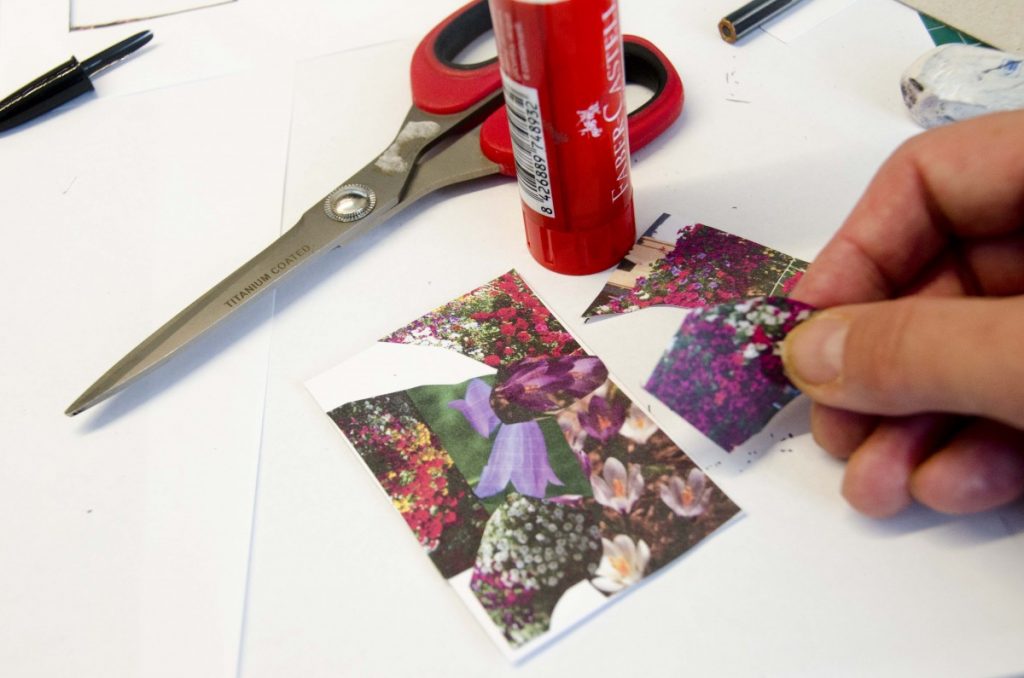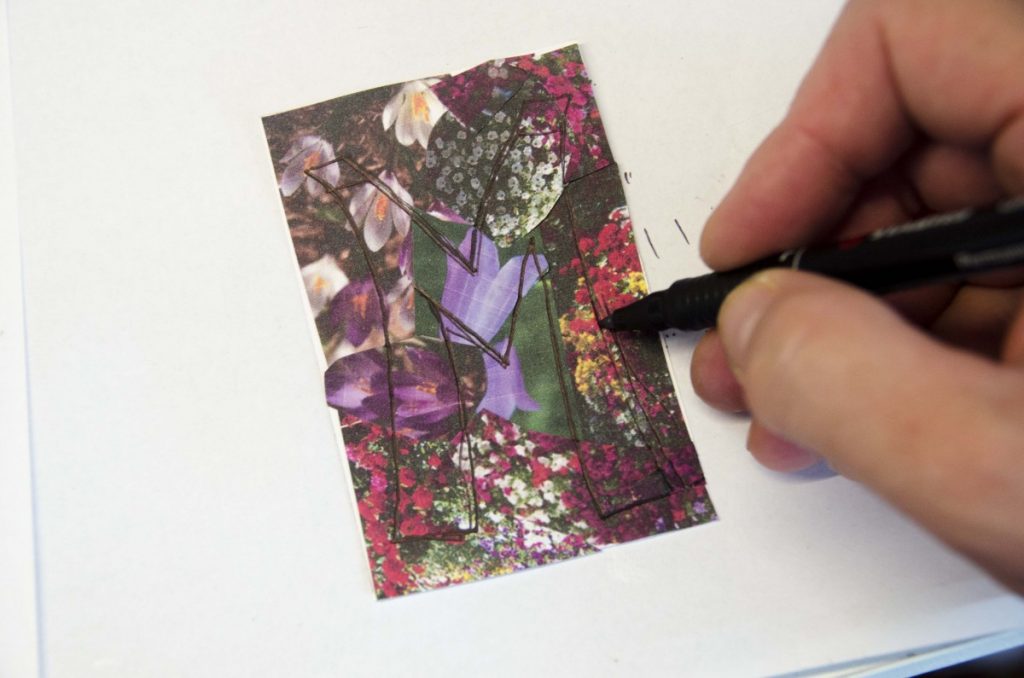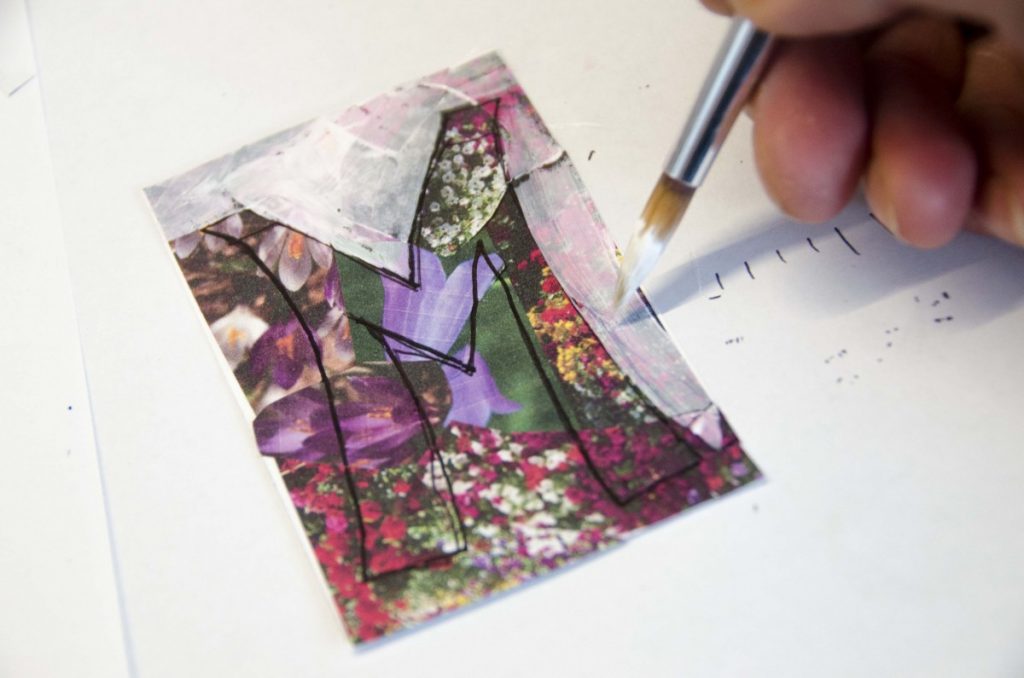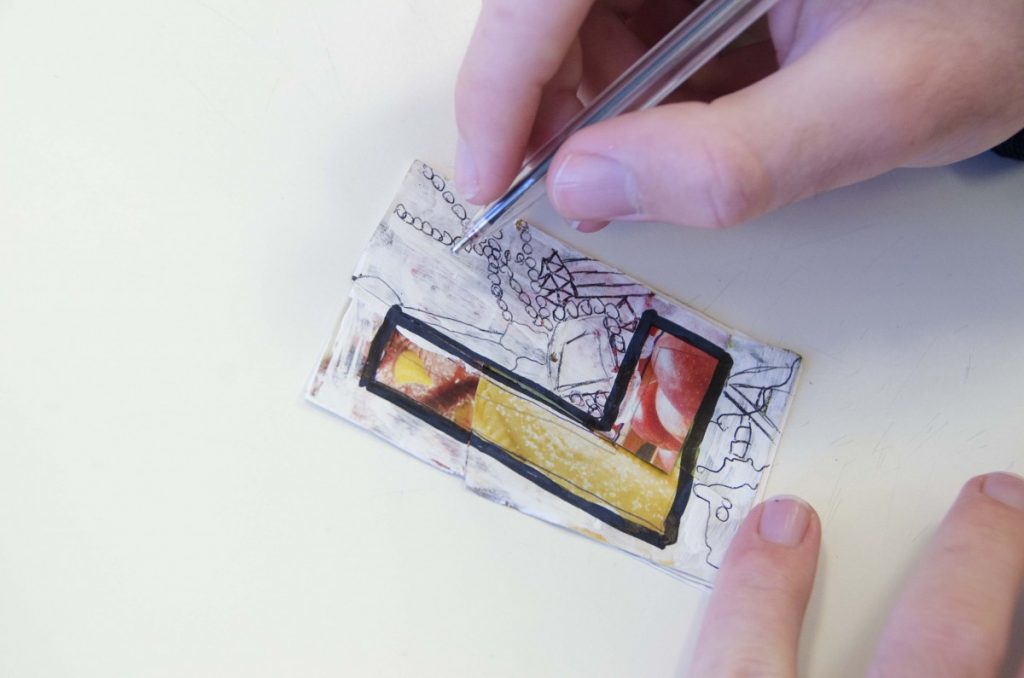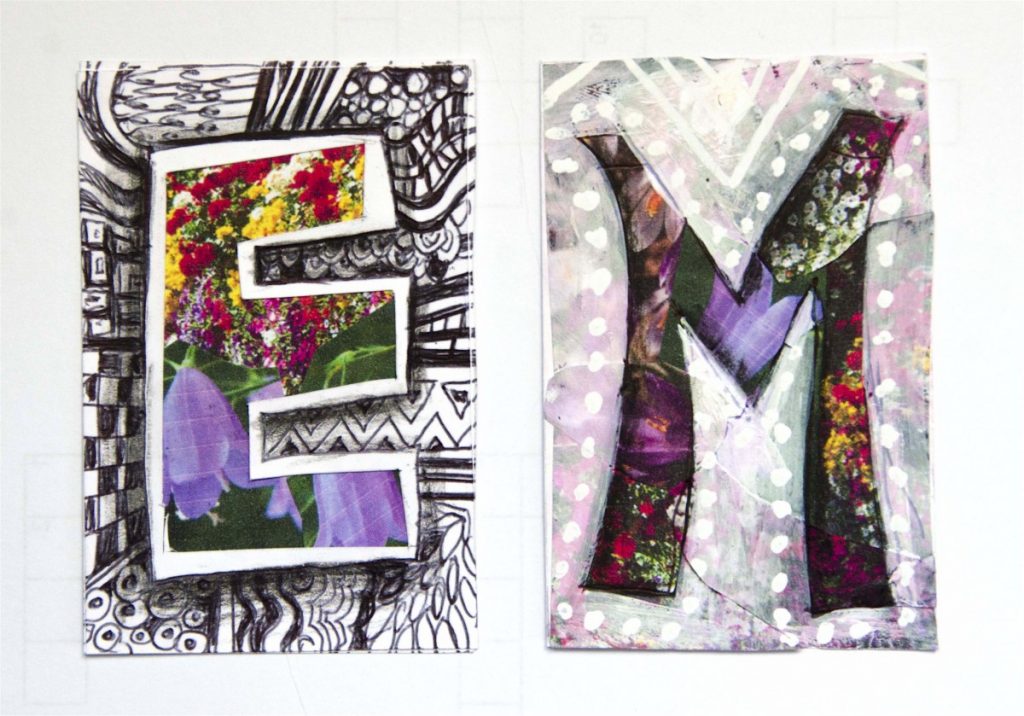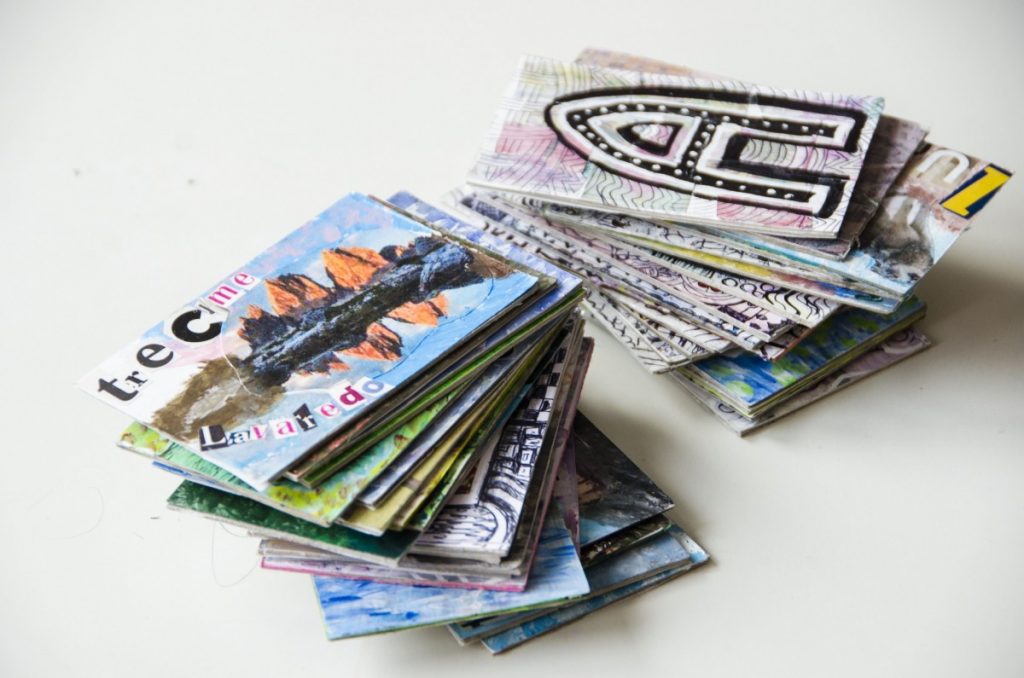 Below you can see all the cards we created for the Global Swap 2019: