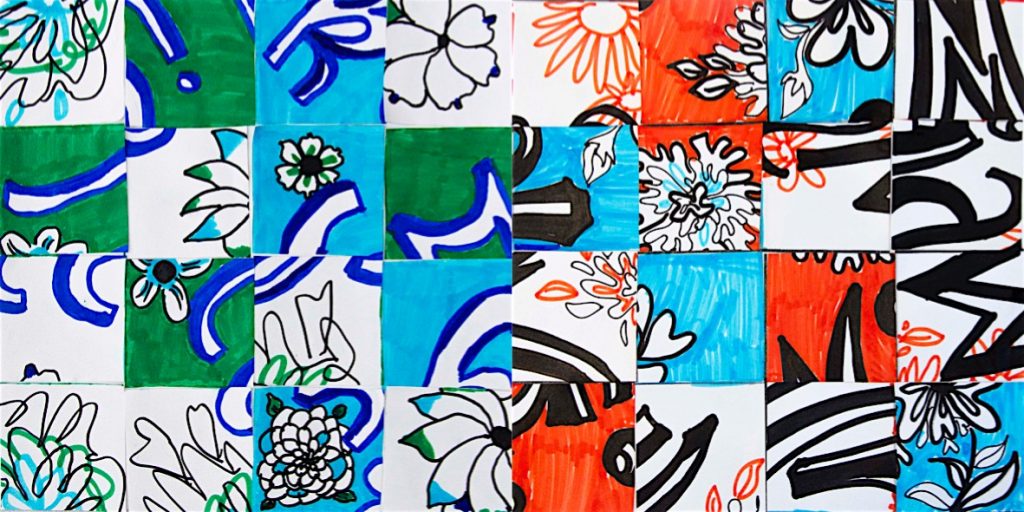 Since a while I've been following with admiration and esteem the work of Harold Hollingsworth  a contemporary artist from Seattle, Washington. In the last works he embellished his paintings with floral patterns,  a new consistency of the brushstroke and layers of oil and acrylic paint.
He describes his work with these words: "On a simple level, I describe my work as abstraction, with cultural reference markers (items like fonts, and old graphics I run into wherever I travel) falling into the work".
In my opinion Hollingsworth's paintings have an evocative power because they're bringing back memories of visual fragments of our contemporary. For this reason I proposed to my students an activity inspired by this artist.
In a previous post about Harold Hollingsworth we used just letters, but in this new work we added floral patterns. First we drew a square 18x18cm on two faces of a paper sheet. On the front we drew a grid of 4 squares 9x9cm. On the back we drew a grid of 16 little square 4,5×4,5cm.
Students drew their names on the front with felt tip pens and then they decorated the writing with free hand flowers. The drawing then has been colored with at least 2 color.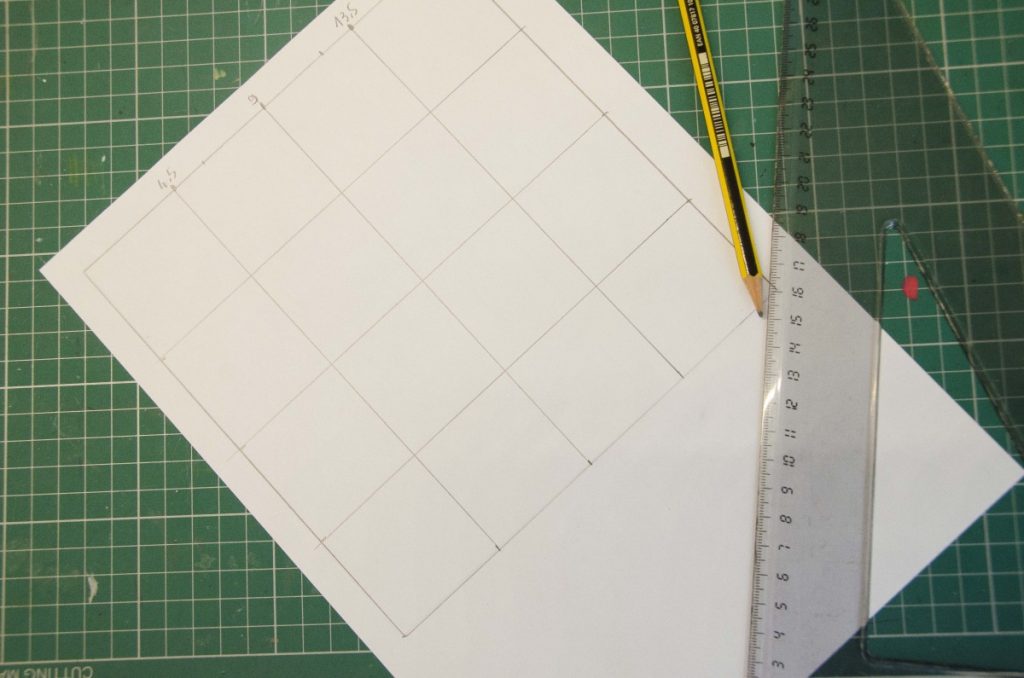 Subsequently the drawing has been cut out in squares, following the grid on the back. The squares have been arranged and sticked on a new paper sheet in a casual  and free way, in order to create an abstract composition.
Here below you can watch a video tutorial created by Chad Brown, a brilliant art teacher who help me to show the whole process of this activity in his effective video. To watch other amazing video tutorials have a look at his Youtube channel theartproject chadtheartist .