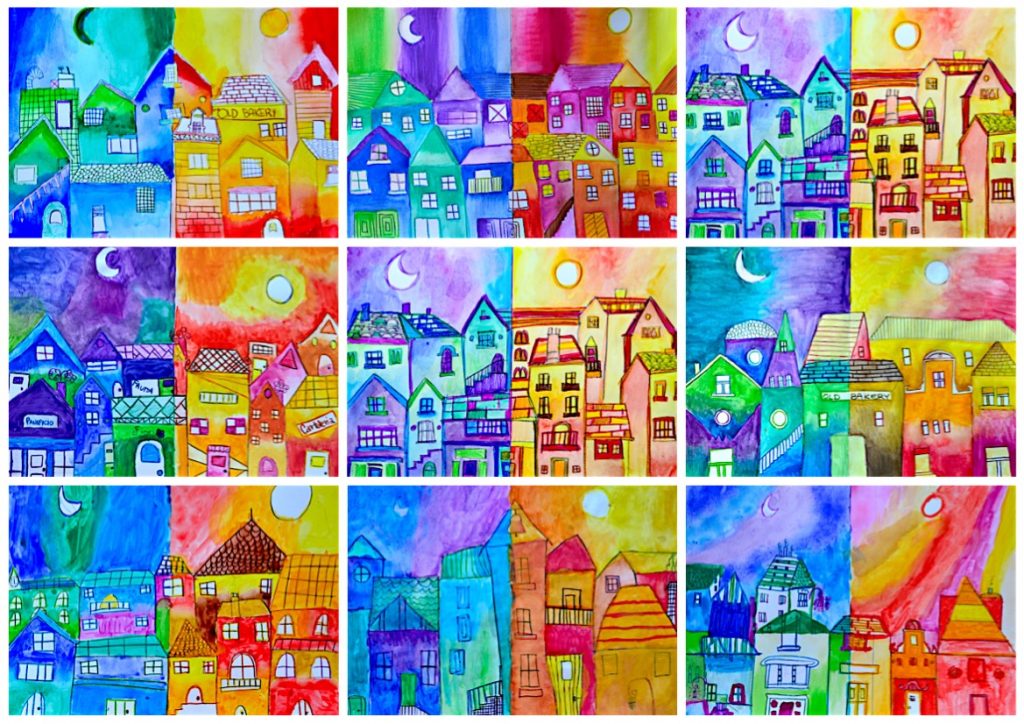 The view of a small village, with houses lumped together, is a nice way to learn and create warm & cool colors. Half of the village is surrounded by the cool colors of the night, and the other half is enlightened by the warm colors of a sunny day. We created this paintings with students of 6th Grade and we were inspired by the illustrations of Jessica Hogarth.
Observing her beautiful illustrations of houses and villages we learned to watch the details of a building carefully. Her drawings help us to avoid the graphic stereotype of a ordinary house, drawn in its most common shape.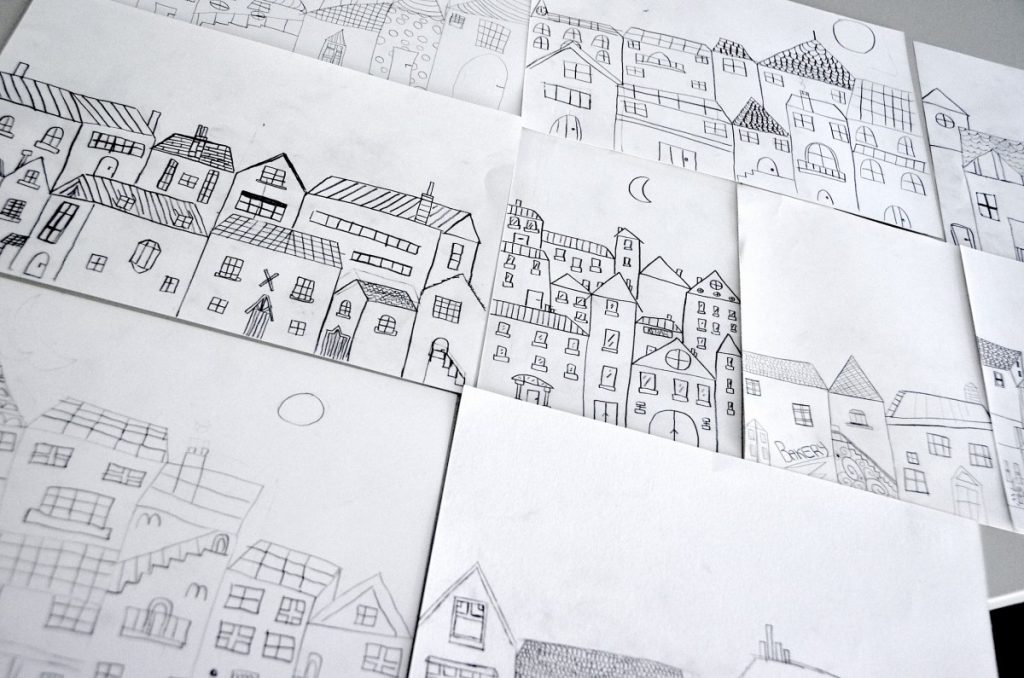 After drawing the village with pencil, with two or three rows of houses stacked together, students have drawn a line in the middle of the sheet in order to split the drawing in two part. Subsequently all the lines in pencil have been redrawn with colored pencils, choosing the cool hues for the nocturnal part, and the warm hues for the diurnal part.
In the last step we colored the whole village with watercolors. In this painting activity we practiced the creation of shades and chromatic gradation between two colors, mixing the colors together and using water to create new nuances. We learned that we have to mix the watercolors just when the they're still wet. In that way we can create wonderful shades.