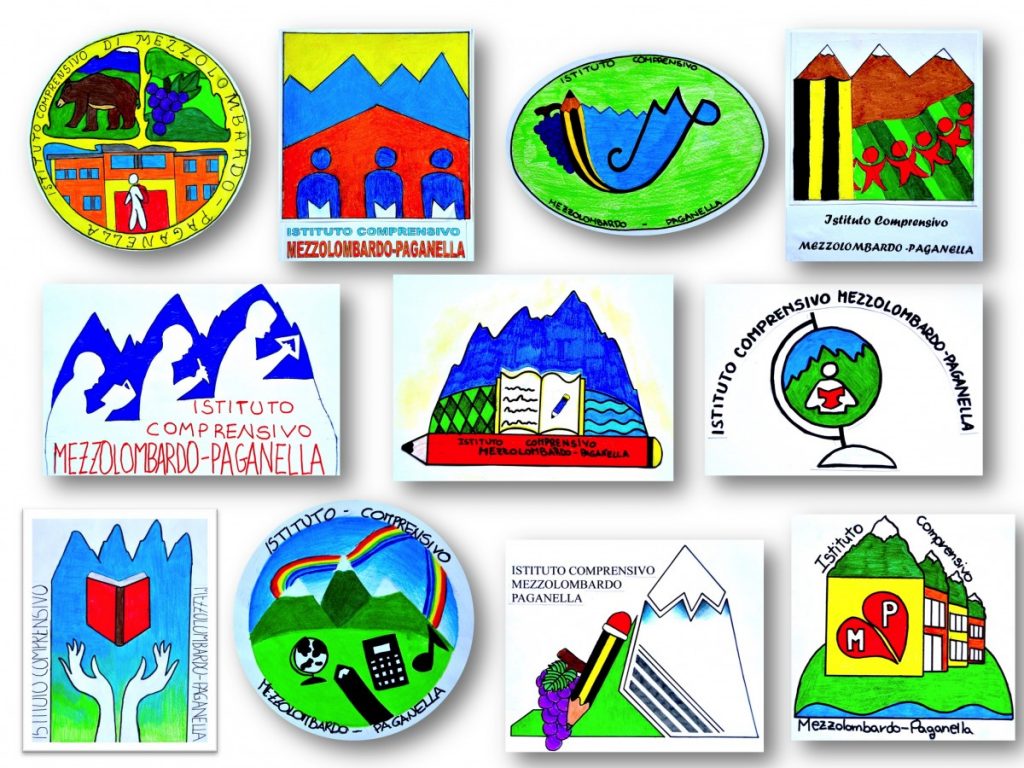 This year all the classes of the Middle School of Mezzolombardo participated in a competition to design the logo of the new School. The project aimed to create a new logo with specific features. The logo had to have these requirements:
Being READABLE and easily UNDERSTANDABLE (few colors, simple shapes, clear written)
Being evocative of TERRITORIAL CONTEXT (rural, mountain and lake)
Being ORIGINAL (not copied)
Be easily REPRODUCIBLE without losing communicative effectiveness
It must include the name "ISTITUTO COMPRENSIVO MEZZOLOMBARDO – PAGANELLA"
We then thought about what, our logo, would have to communicate and to whom it was addressed.
We worked in groups of two or three students, sharing ideas and making quick sketches. Then we moved to the realization with the artistic techniques most suitable. Once we have finished the drawings, these were presented to a commission that evaluated the work and chose the logo-round winner of the competition.
Here are some phases of the work, all the logos created and you can see the winner logo at the bottom.