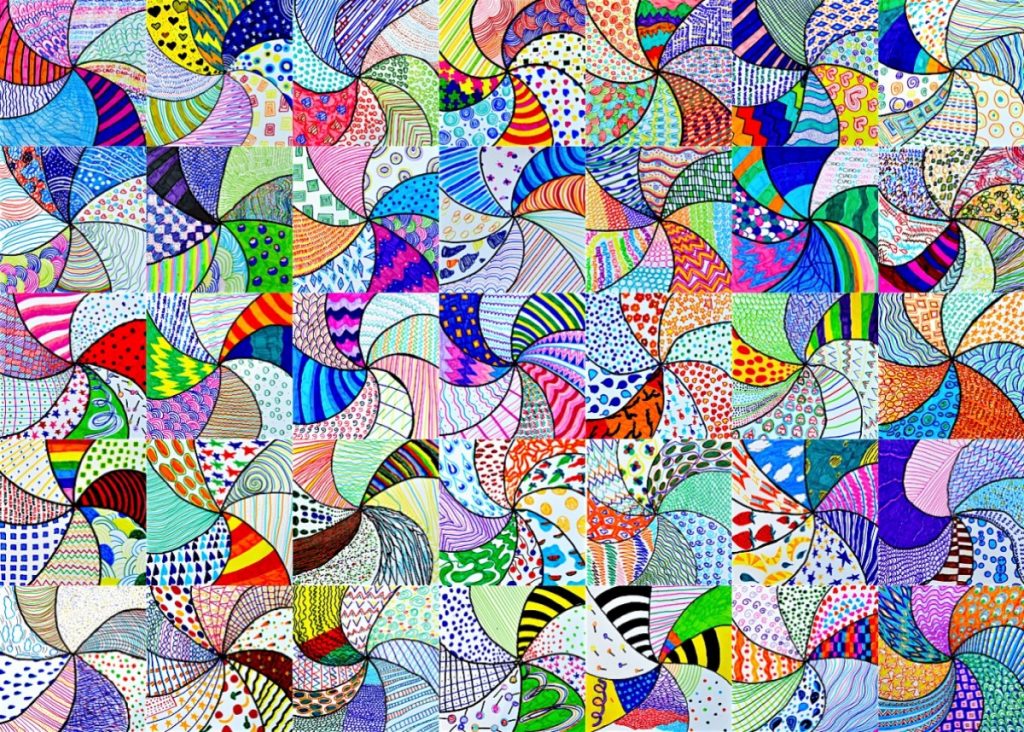 A colored vortex of graphic textures have been created here by students of 6th grade, to test their creativity. Here we have the instructions to follow in order to realize this drawing with felt-tip pens:
– on a square drawing paper draw a central point with a pencil. You don't need to measure, you can trust your eyes!
– from this central point draw eight curved lines, bended toward right. The distance between lines has to be more or less the same
– use two or three different colors for every area. Use felt-tip pens directly on the drawing sheet.
– remember that graphic textures are made of repeated marks, signs or symbols.
– fill every area completely with your pattern, up to the edges.
– vary the textures in their shape and in their colors.
– vary the way you use the felt-tip pens: with linear texture or with solid colors.
– to finish your drawing, redraw with a black marker the main lines of the vortex.
Anyway, the most important ingredient of our recipe, is Fantasy!