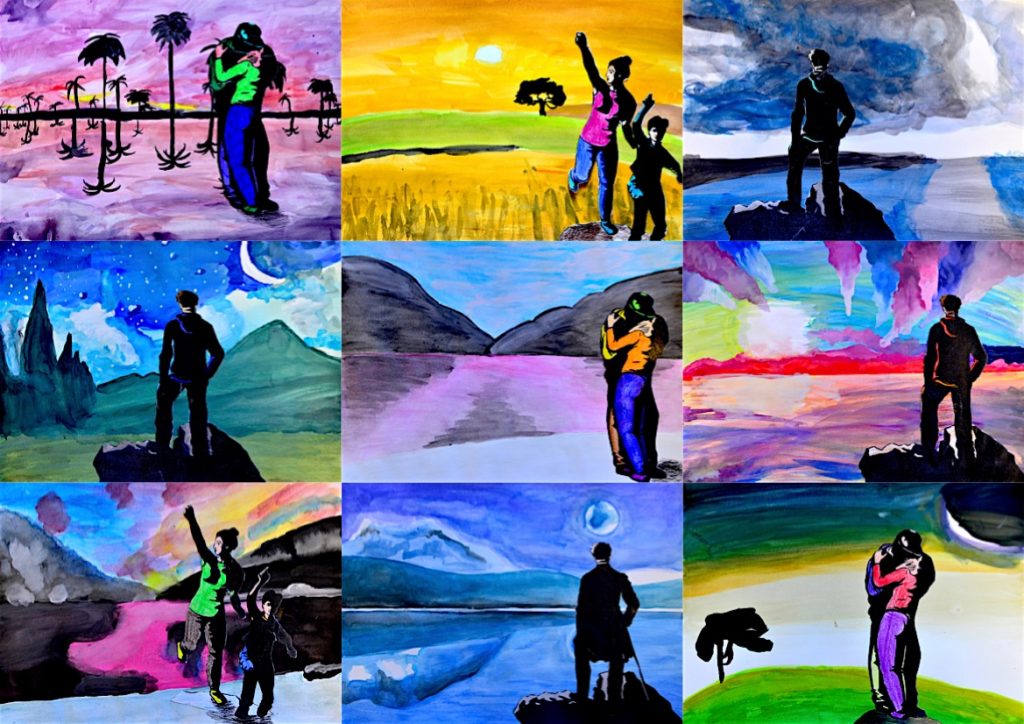 Romanticism is always a fascinating art period for students: the artistic creation engages overwhelming passions, strong feelings and emotions. For these reasons teenager students are really involved in studying the Romantic artists. With students of Grade 8th , we put the characters of the most famous Romantic paintings, in different landscapes and contexts.
The figures are inspired by these paintings: "Wanderer above the Sea of Fog" by the German Romantic artist Caspar David Friedrich, " The Kiss" by the Italian artist Francesco Hayez and "Liberty Leading the People" by the French artist Eugène Delacroix.
In this activity the characters are dressed in contemporary clothes, but you can find also the characters with original clothes HERE in these worksheets. You can print, color, cut out and paste the figures.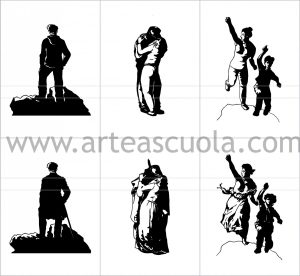 We painted a landscape with watercolours, copying it from pictures: we chose some suggestive lanscapes with colorful sunsets, stormy clouds and starry nights with big moons, in a proper Romantic style.
Some tips to work with watercolours are:
– start from the lightest colours and subsequently, add the darker colours, proceeding with transparent overlappings.
– let the sheet white, without colours, where you need lightest areas.
After painting the landscape, every student has chosen the favourite character and has put it in his landscape.