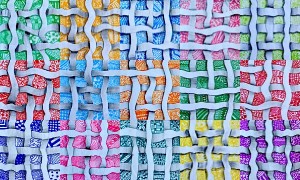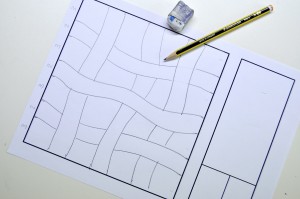 Explaining the shading, the value and the three-dimensional effect that we can create in a drawing, we have drew "ribbons" interwoven and perpendicular to each other. In every intersection we drew the shadows, thinking to which ribbon was "below," and which one was "above". The spaces between the interwoven bands are drawn with zentangle (to see other works with these decorations click on the tag "zentangle") with a colored felt-tip pen. Finally we added deep shadows under the ribbons.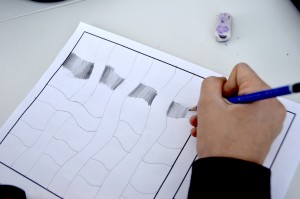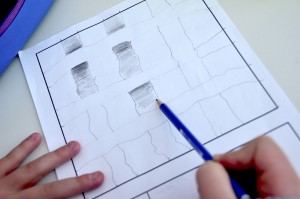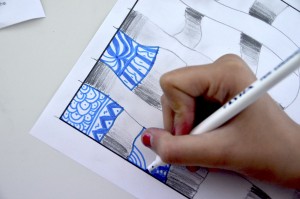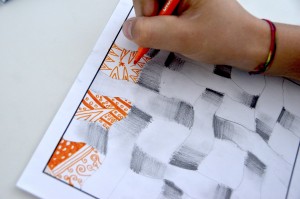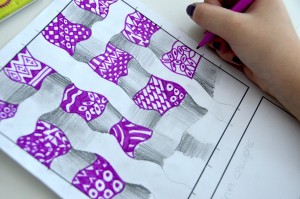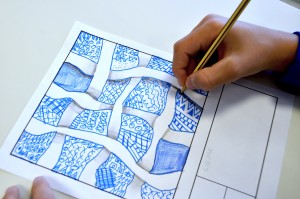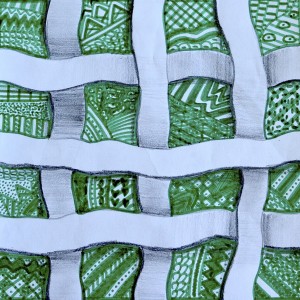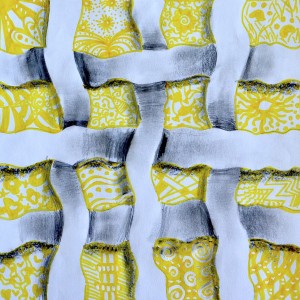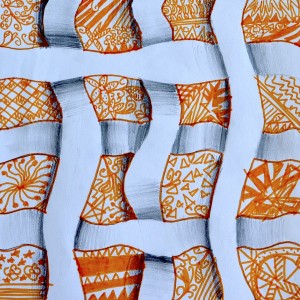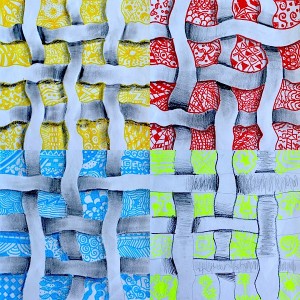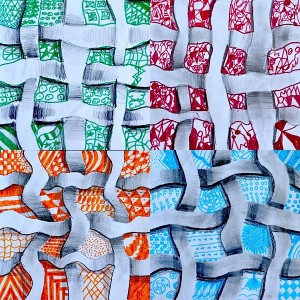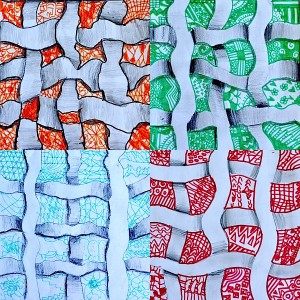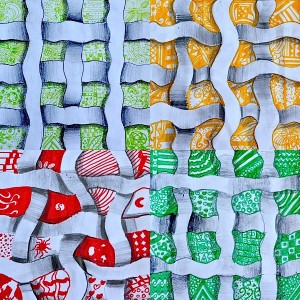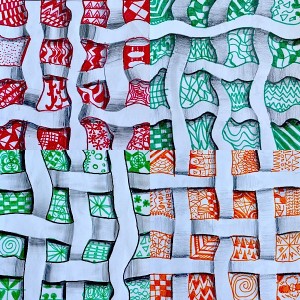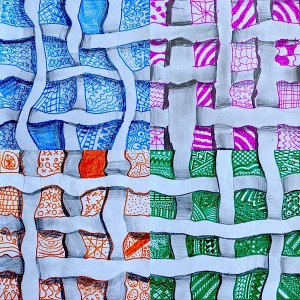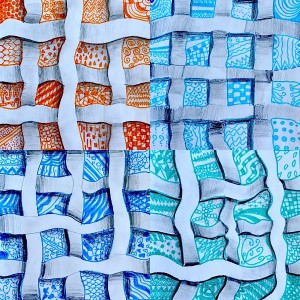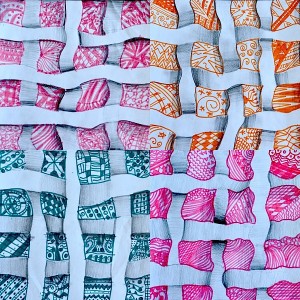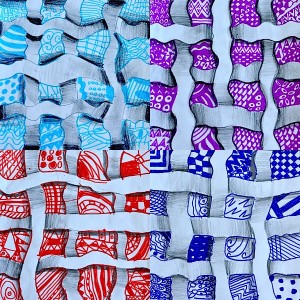 You can also purchase the printable worksheet suitable to create a notebook cover: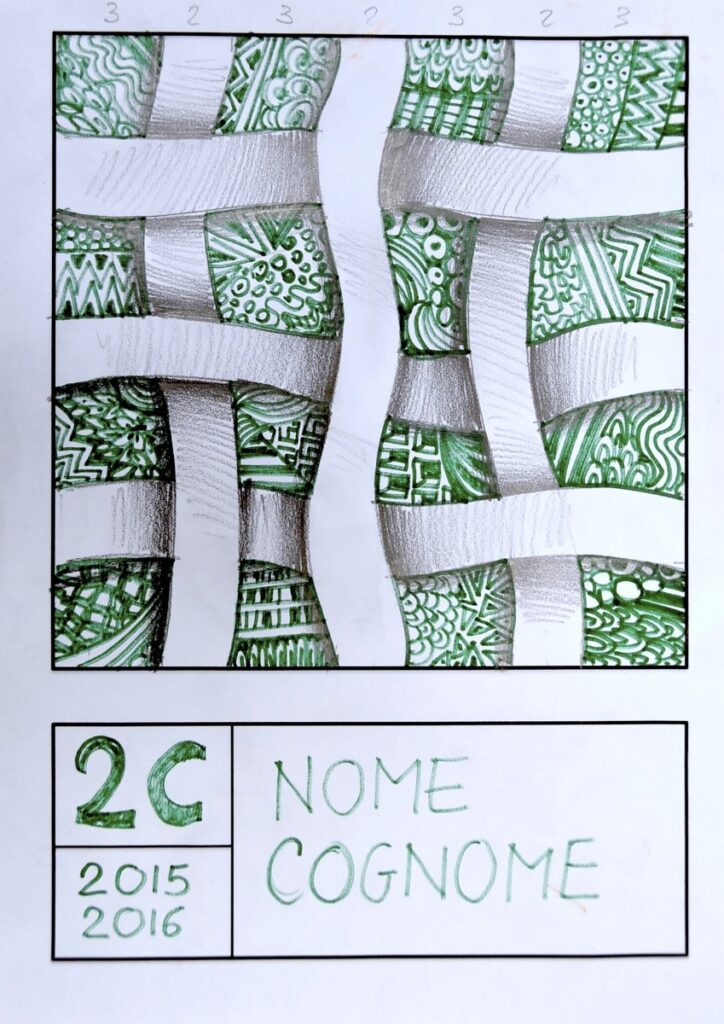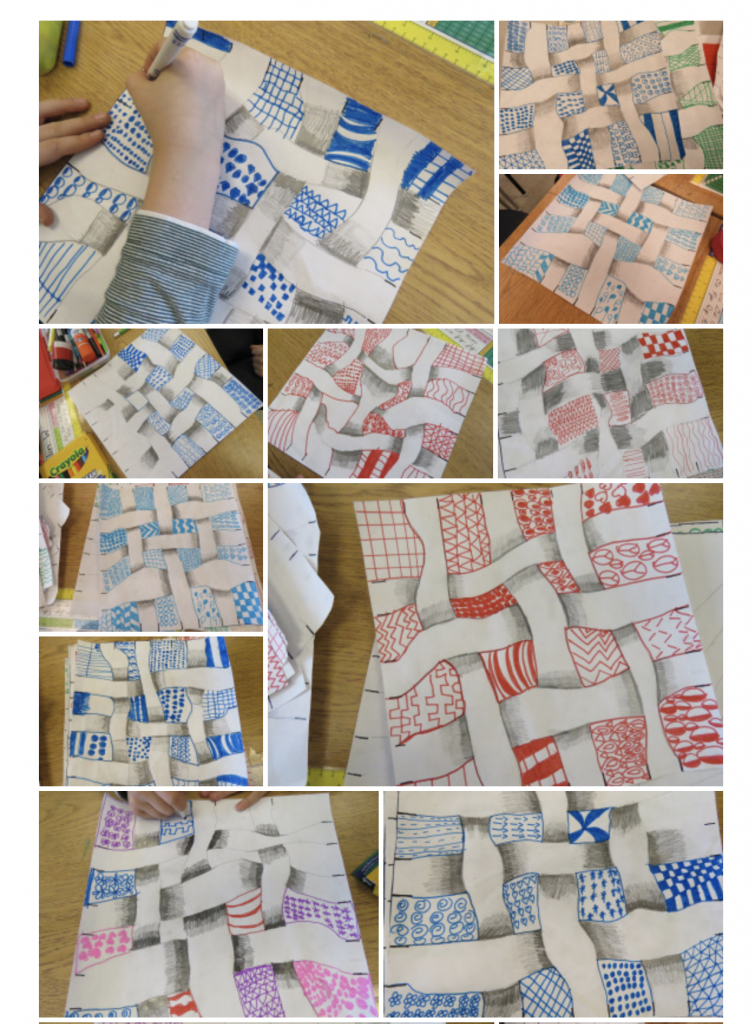 Here I post the experience in the Courtney's Classroom, they are grade threes and so talented!