Also this year arteascuola.com was selected among the best of Art Blog, from the website The The Art of Education.
News of this year is the division into categories that separate finalist sites in this way:
1. Best Elementary Art Ed Blog
2. Best Secondary Art Ed Blog
3. Best Rising Star Art Ed Blog
4. Best Wild Card Blog

Arteascuola is among the six finalists for the Best Secondary Art Ed Blogs, and I have noted with pride that it is the only italian site among the 26 nominated in all categories.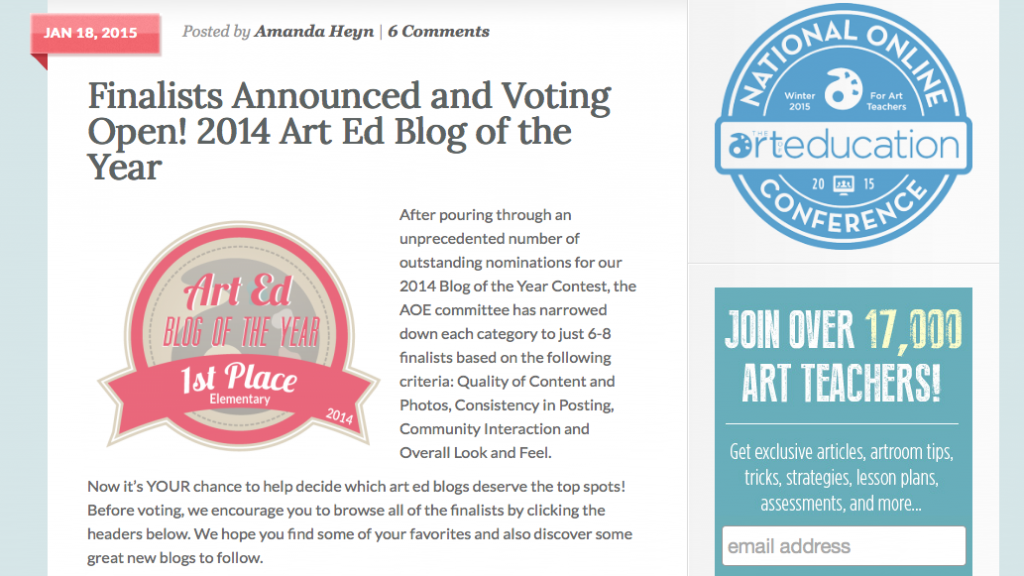 If you have a minute to give me, I ask you to vote for my site at this link : scroll down the list of finalists, click the pink button "Vote Now" , go to the category "Cast Your Vote for Best Secondary Art Ed Blog" and tick Arte a Scuola, remembering to confirm by clicking the button "submit" at the end.
We have until January 23, 2015 to vote !!
Thanks to all those who follow my site, and thanks for your vote !!