Still about China, what better way to reproduce the huge Terracotta Army of  Xi'an, except through a printing technique? We used the most simple and cheap:
– foam engraved with a sharp pencil
– acrylic paint applied with a flat brush
– printing on colored card with hand pressure
Every student could prepare one soldier and print it 5-6 times.. so your Army shall be massive!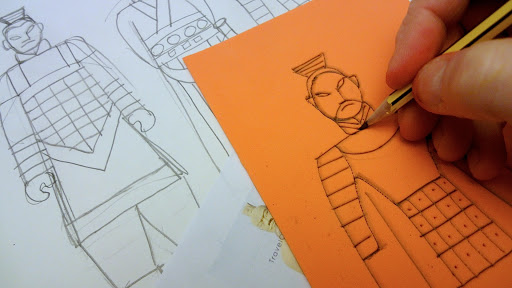 engrave with a sharp pencil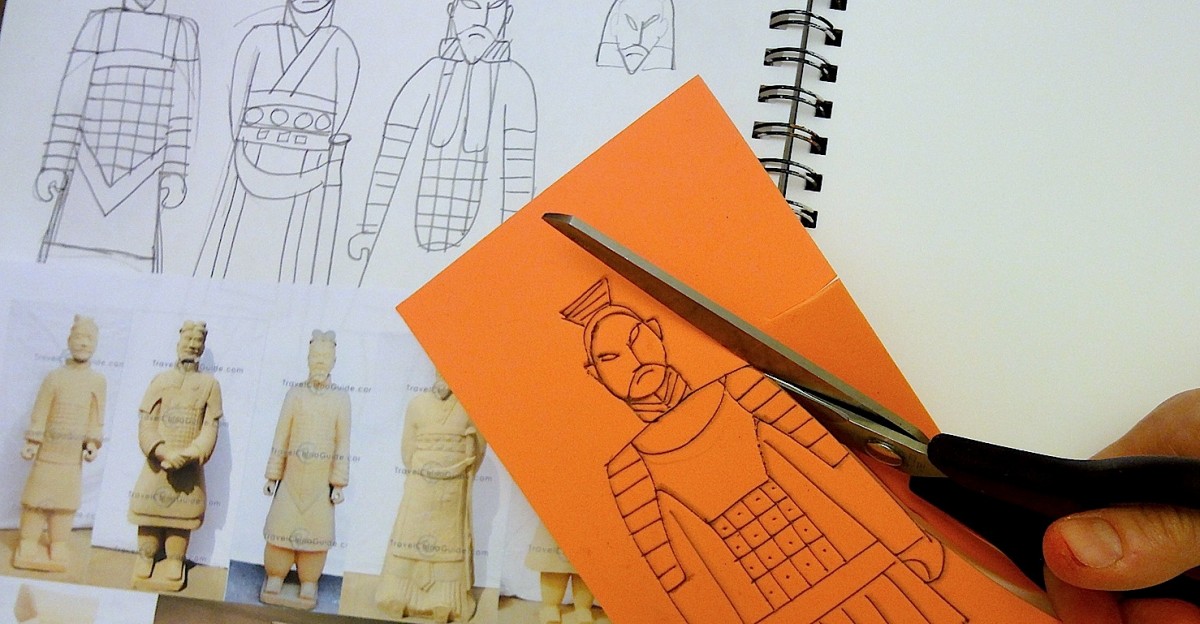 cut the soldier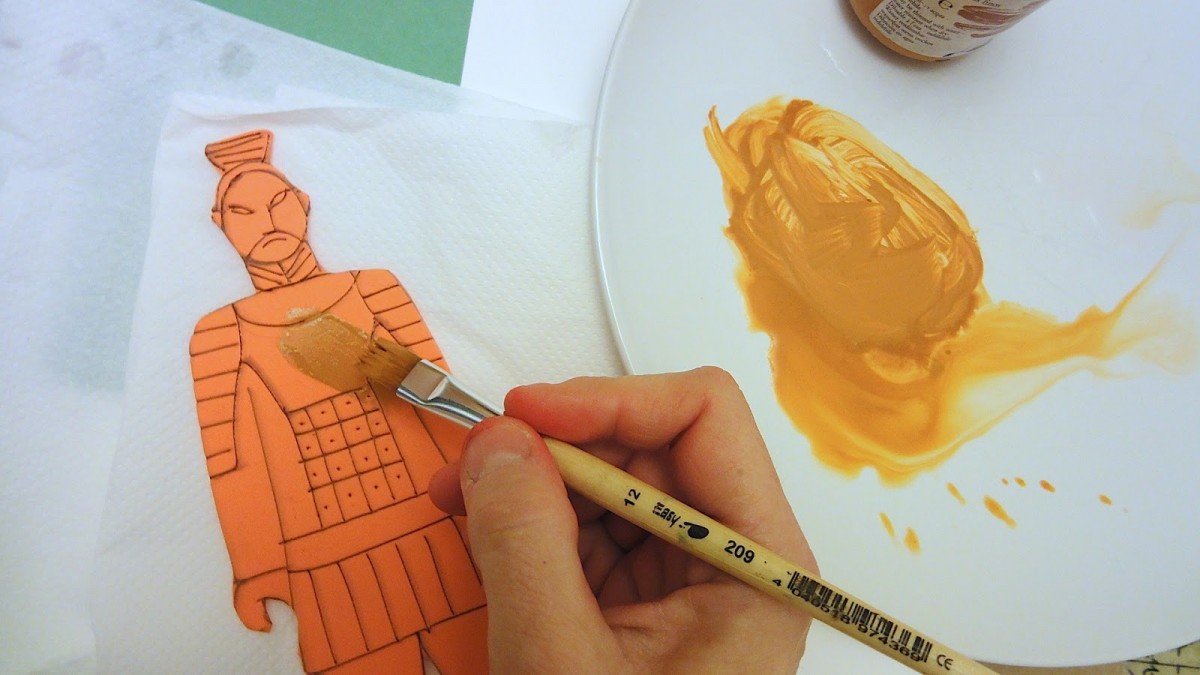 paint with acrylic colour on the matrix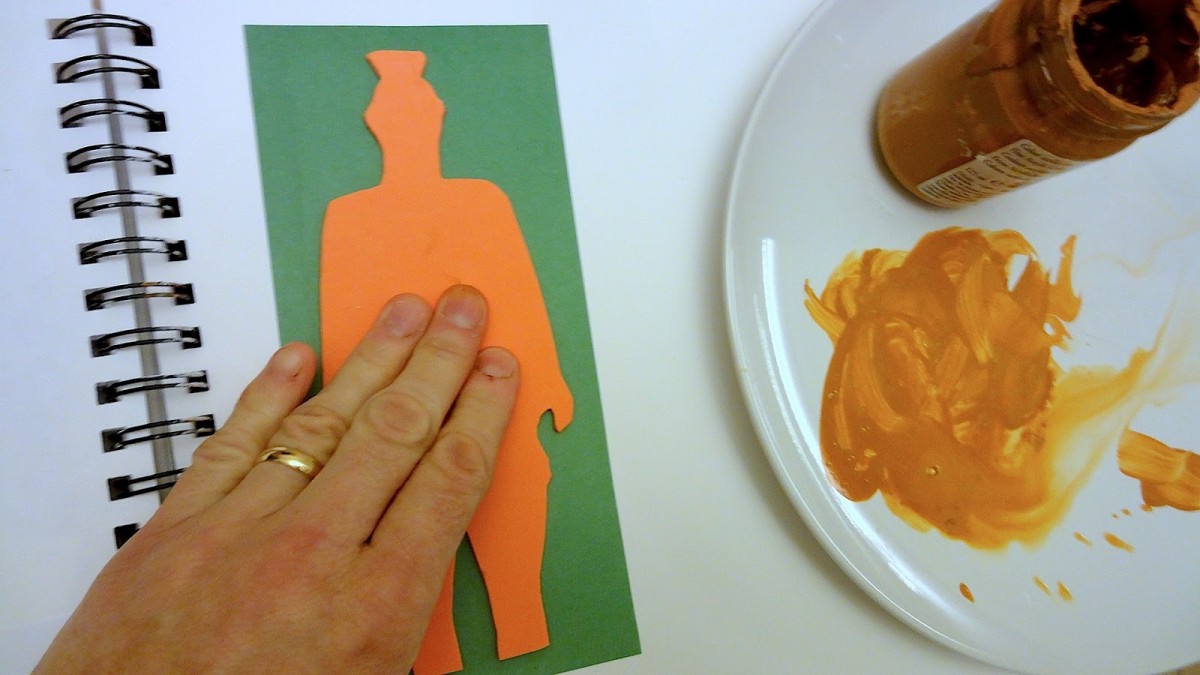 print on a cardboard wit gently hand pressure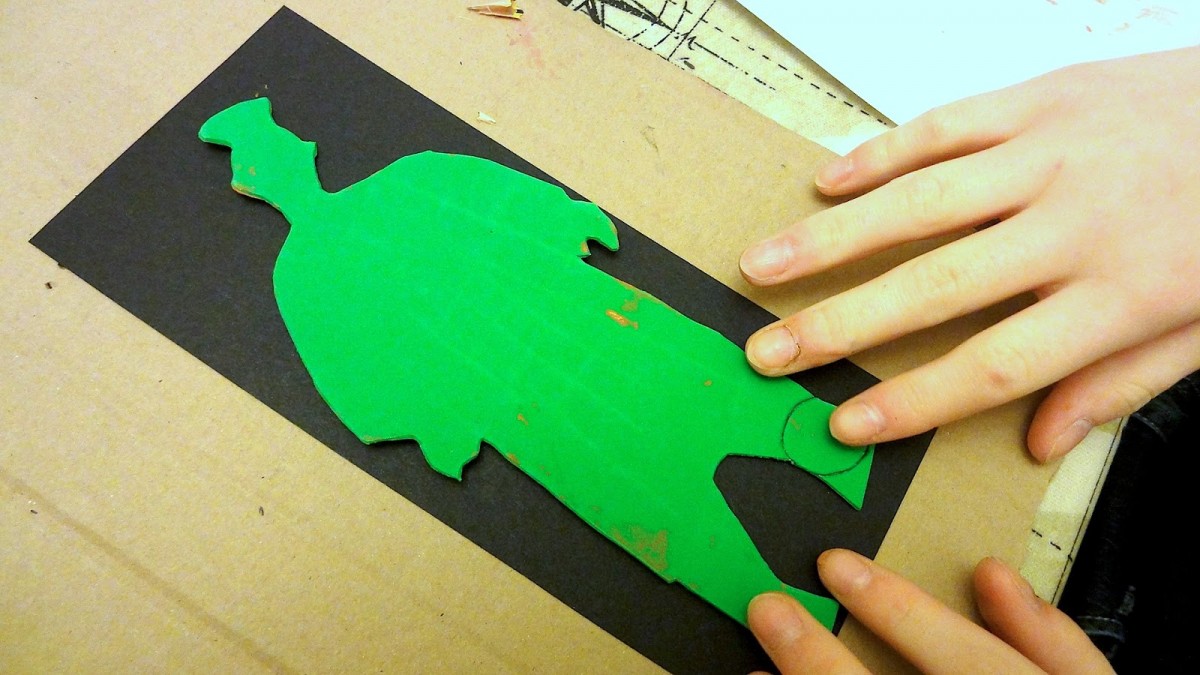 be careful to put pressure on the whole figure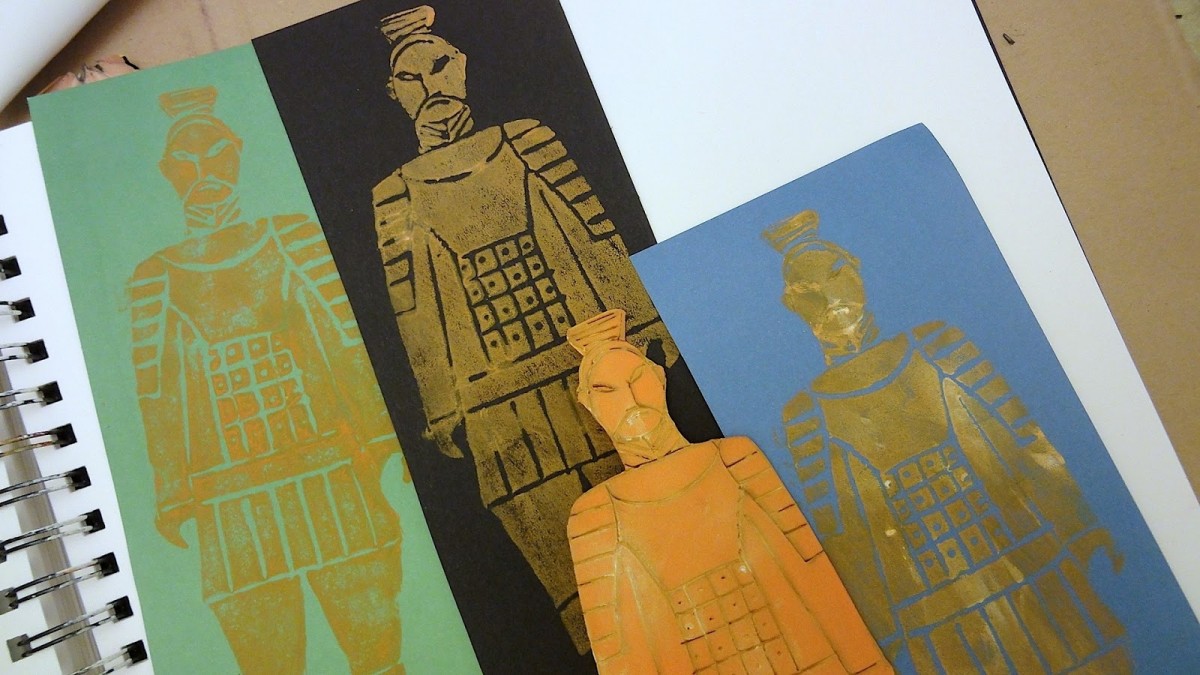 use different type of cardboards
here is our Army!