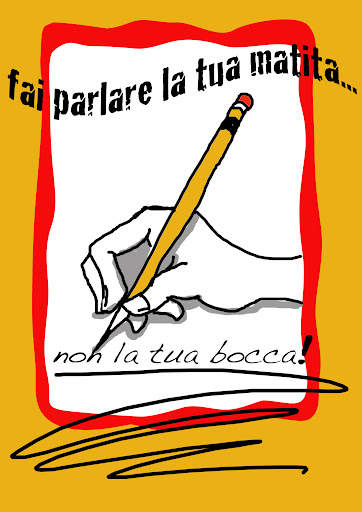 I started to teach art in an Italian Middle School (I'm living in Italy now!), and I'm trying to apply some educational methods that I learned in the UK Primary and Secondary Schools and that I shared with my community of art's teachers around the world (have a look on my Pinterest's boards!).
I arranged a Power Point presentation about myself and the rules in my art classroom… It is in italian language, but most of the ideas I took from other international blogs. Thanks to all colleagues for the suggestions!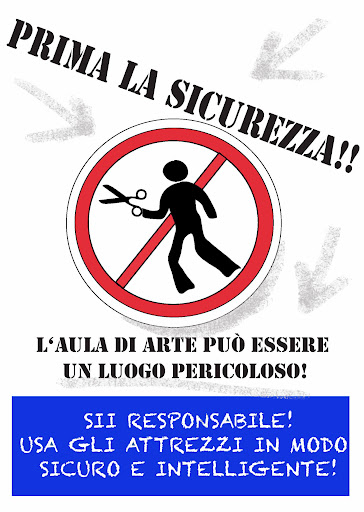 Si torna a scuola! Pubblico le immagini con cui mi presento il primo giorno di scuola, con qualcosa su di me, qualche suggerimento per le regole di comportamento da tenere in aula di artistica e qualche immagine da appendere in classe.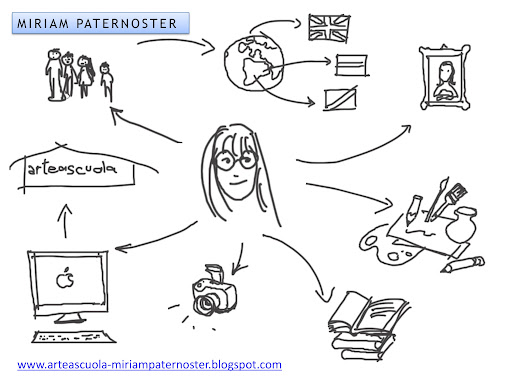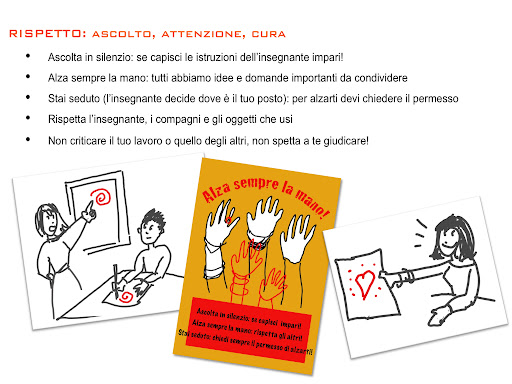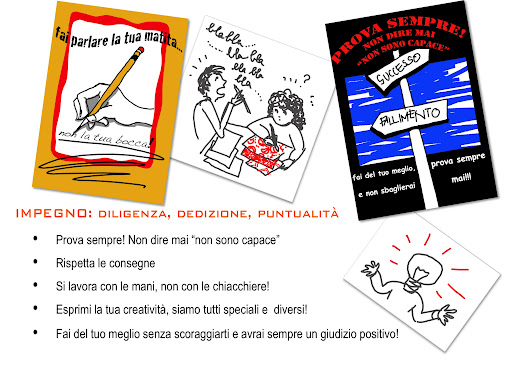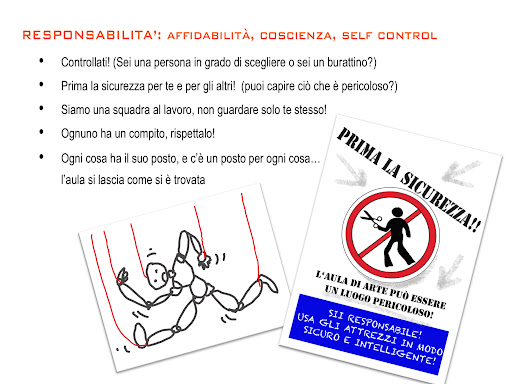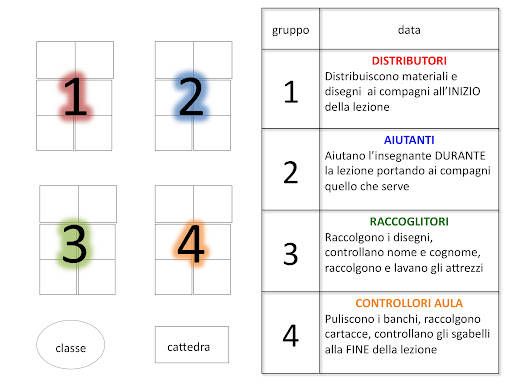 Oltre a questo, per gli alunni, c'è la lista dei materiali da procurare… ricordatevi di controllare i materiali comprati l'anno scorso e non ricomprate cose che avete già! In tempi di crisi economica vanno bene anche le matite corte purchè si possa lavorare!
1 blocco fogli da disegno A4 gr.220 LISCIO

1 blocchetto di fogli di carta da lucido

1 rotolo scotch di carta

1 cartelletta A4 in plastica, con maniglia, per il materiale

matita 2B, gomma, forbice e colla stick

matite colorate: 1 confezione da 12 o 24 pastelli

pennarelli colorati: 1 confezione da 12 o 24 pennarelli
colori a tempera: 1 confezione da 12 tubetti
2 Pennelli sintetici, con setole gialle: 1 tondo diametro 34mm e 1 piatto larghezza 1 cm (da comprare in colorificio)

squadra grande da 30°-60° (va bene quella che si usa per educazione tecnica)

1 vecchio piatto di plastica rigida e 1 bicchiere di plastica rigida da lasciare a scuola, (vanno bene anche vecchi piatti e bicchieri di plastica infrangibile da neonato o da pic nic)

Fogli di giornali vecchi (quotidiani) per proteggere il banco quando si dipinge

.
Fai sempre del tuo meglio
ALZA LA MANO E ASPETTA IL TUO TURNO
Ricorda che fai parte di un gruppo!
Non dire mai "non sono capace.."
ESPRIMI LA TUA CREATIVITA' SENZA PAURA