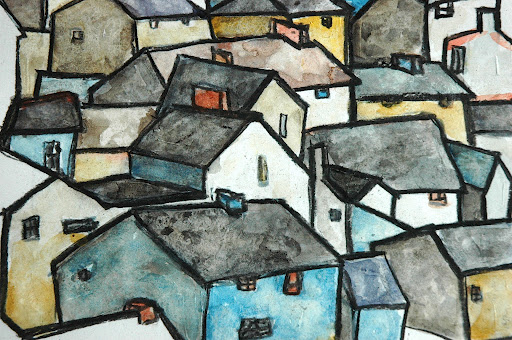 We started copying a city landscape from an Egon Schiele's work of art. 
His technique is black crayon and oil painting on canvan. 
To imitate the texture we  can draw with black charcoal  on paper, and then fill the spaces with white acrylic, spreading a thick layer of colour. When acrylic is dry we can  colour the landscape with watercolor, moping the  colour with  a tissue .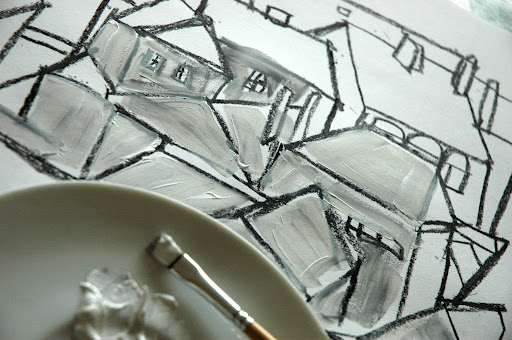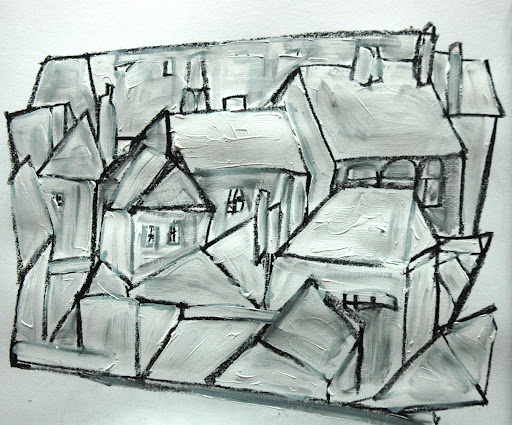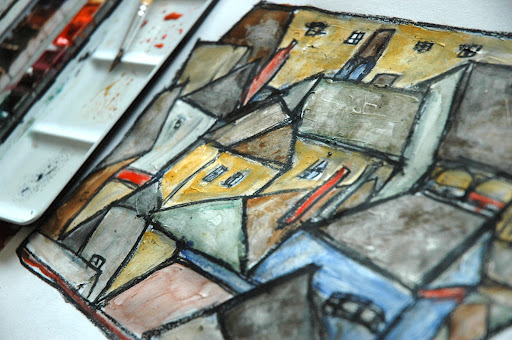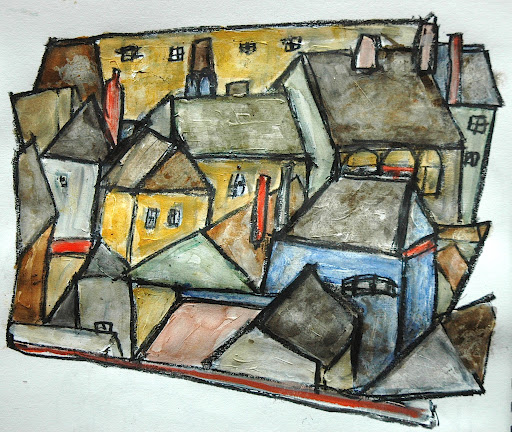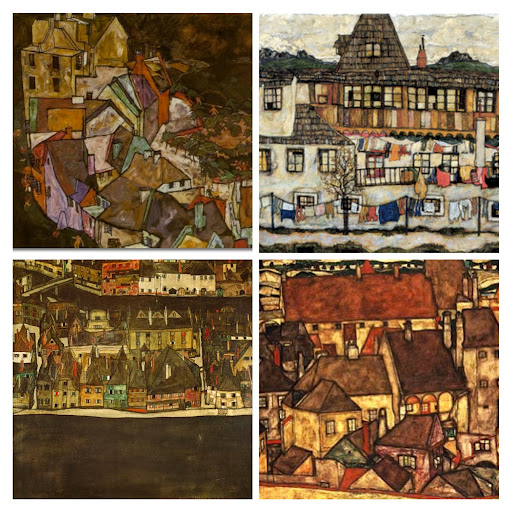 here some Egon Schiele's city landscapes
We can also drew inspiration from
an our own landscape's photograph, and painting it in the style of Schiele. Here an example from a my own photograph of Pembroke: