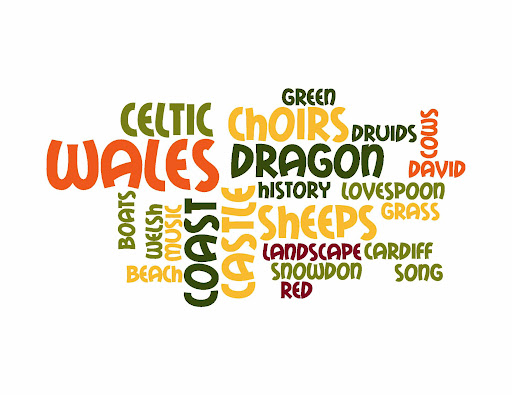 Wordle is a toy for generating "word clouds" from text that you provide. The clouds give greater prominence to words that appear more frequently in the source text. You can tweak your clouds with different fonts, layouts, and color schemes. The images you create with Wordle are yours to use however you like. You can print them out, or save them to the Wordle gallery to share with your friends.
Sito molto interessante per gli insegnanti di ogni materia per creare parole a "nuvola". Facile da usare, aiuta a focalizzare le parole chiave di un argomento e a evidenziarle secondo il loro grado di importanza. Una parola che si vuol far apparire più grande va semplicemente scritta più volte di seguito, poi si possono scegliere i colori e i fonts.
Questo è stato realizzato da mia figlia di 10 anni per una ricerca sul Galles, ma centinaia di esempi sono visibili nella galleria.