During the workshops we are creating the costumes and masks for the play of the year. In designing the costume for a Harlequin we thought to inspire the decoration of the fabric to Kandinsky's works. The abstract works of art of Kandinsy are perfect to make the idea of happiness, of movement, of joyful madness and clumsy that characterizes this character.
Some students of Year 9 have decorated the jacket and pants costume in perfect style of Kandinsky, and other students of the year 8, they realized the masks of other characters in paper mache.
The follow-up in the next episodes ….
la casacca di Truffaldino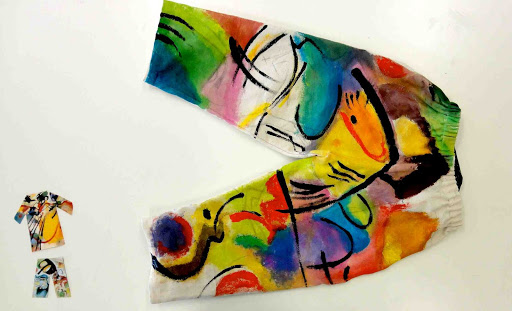 i pantaloni di Truffaldino con il piccolo modello ritagliato da un quadro di Kandinsij
Barbara  e Sebastiano durante la realizzazione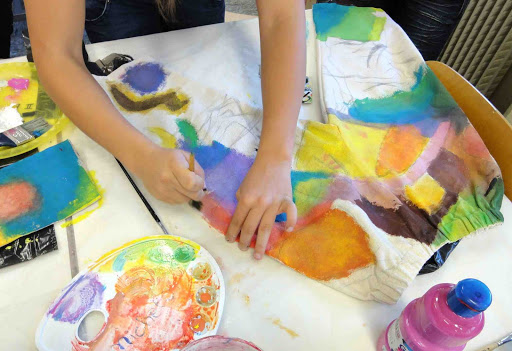 Giaele e Michela al lavoro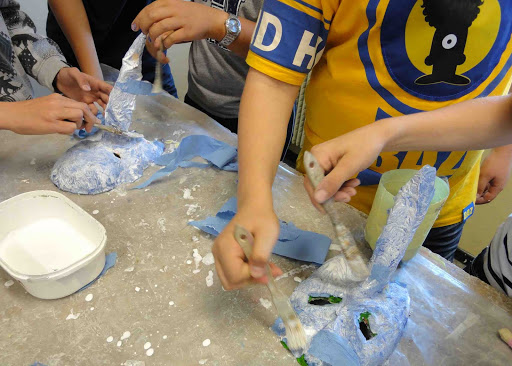 le maschere in cartapesta